My best endeavours are done to put together an outstanding and awesome post each time; which would make your visit worthy and meaningful. Today I am bringing before you 50 best free social media icons collection. Social media icons are the nuts and bolts of a blog/website. A blog can't do anything without having them.
A shop which is fully decorated and having lush ambiance would catch more visitors; likewise a good textured theme'background with a tinge of inspiring social media icons would hold much of a massive multitude to a blog.
Social media icons are to be designed in an elegant way with all the premium outlook so to add up an additional glitter and enhance a blog's sophistication. Today's accumulation is ample to make you star struck. Look through them, seek inspiration and make a quick pick for your own blog/website. Take it away!
These Free Social Media Icon Sets contain the following Icons:
Aim App Icon
Aim Icon
Amazon Icon
Apple App Store Vector Icon
Apple Icon
Arto Icon
Ask Icon
AWS Icon
Baidu Icon
Basecamp Icon
Bebo Icon
Behance Icon
Bing Icon
Blinklist Icon
Blip Icon
Blogger Icon
Bnter Icon
Cloud App Icon
Coroflot Icon
Creative Commons Icon
Delicious Icon
Designbump Icon
Designfloat Icon
Designmoo Icon
Deviantart Icon
Digg Icon
Diigo Icon
Dopplr Icon
Dribbble Icon
Dropbox Icon
Dzone Icon
Email Icon
Etsy Icon
Evernote Icon
Facebook Icon
Flickr Icon
Formspring Icon
Forrst Icon
Foursquare Icon
Foursquare One Icon
Friendfeed Icon
Friendster Icon
Github Icon
Goodreads Icon
Google Drive Icon
Google Icon
Google Plus Icon
Google Plus One Icon
Hyves Icon
ICQ Icon
Identi.ca Icon
IMDb Icon
Instagram Icon
Instapaper Icon
iTunes Icon
Kik Icon
Lastfm Icon
Linkedin Icon
Livejournal Icon
Metacafe Icon
Myspace Icon
Netvibes Icon
New Google Plus Icon
Newsvine Icon
Ning IconOrkut Icon
Path Icon
Photobucket Icon
Picasa Icon
Pinterest Icon
Plaxo Icon
Plurk Icon
Posterous Icon
Qik Icon
Quora Icon
Reddit Icon
ReverbNation Icon
RSS Icon
Sharethis Icon
Skype Icon
Slashdot Icon
Slideshare
SmugMug Icon
Soundcloud Icon
Squarespace Icon
StumbleUpon Icon
Technorati Icon
Tribenet Icon
Tumblr Icon
Twitter Icon
Ustream Icon
Viddler Icon
Vimeo Icon
WordPress Icon
Xanga Icon
Xing Icon
Yahoo Icon
Yelp Icon
YouTube Icon
Zootool Icon
 1. Free White Social Media Icons Set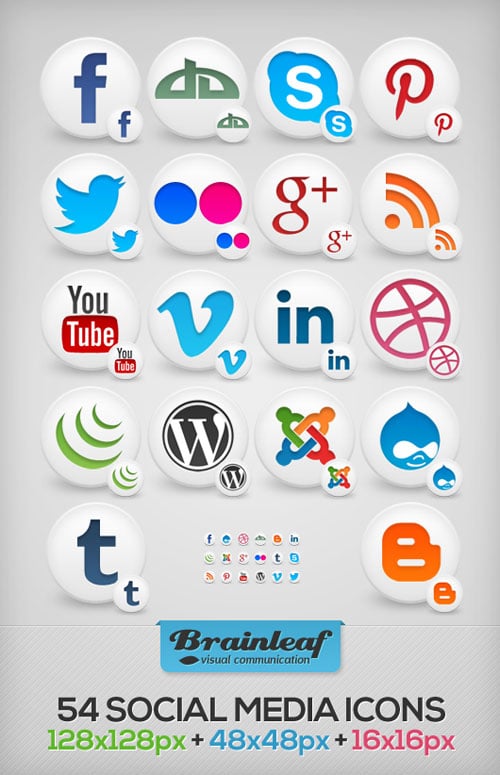 2. Free Round Black Social media icon pack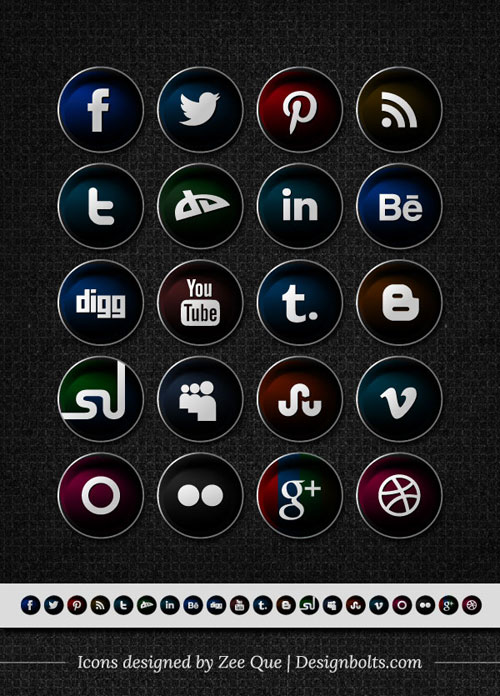 3. WPZOOM Social Networking Icon Set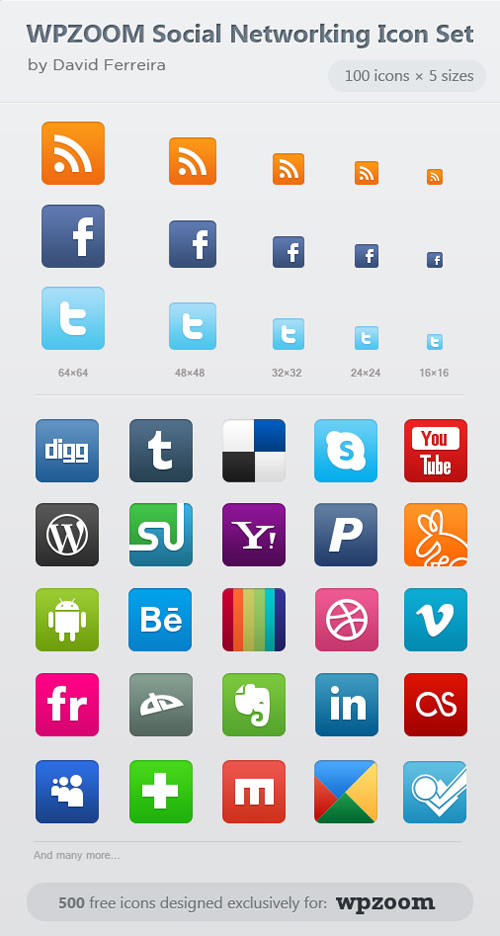 4. Free 3D Social Media Icons Vector Pack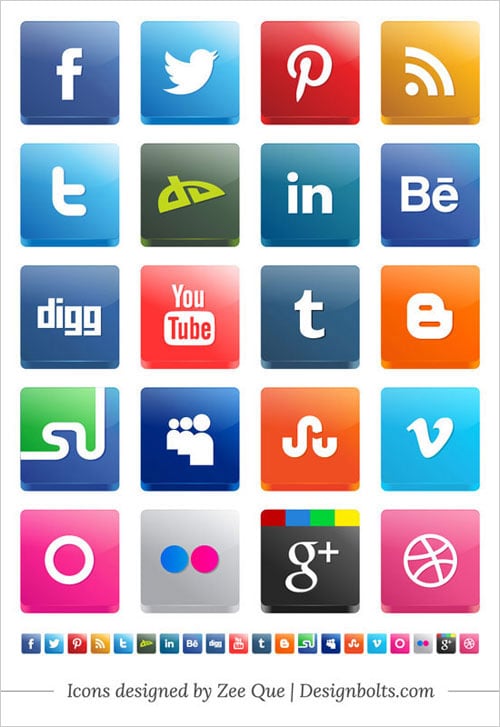 5. Social Circles Free Social Icons (Circular)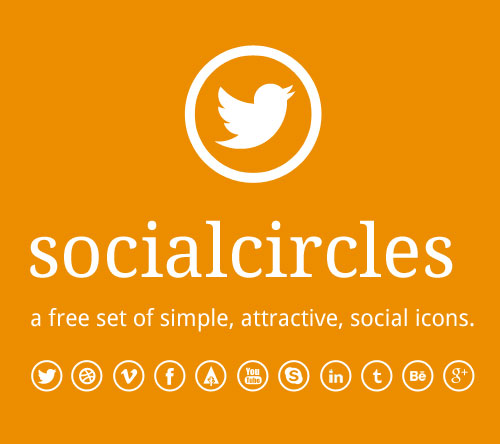 6. Free Cute Minimalist Social Media Icon Set (256 x 256 PNG)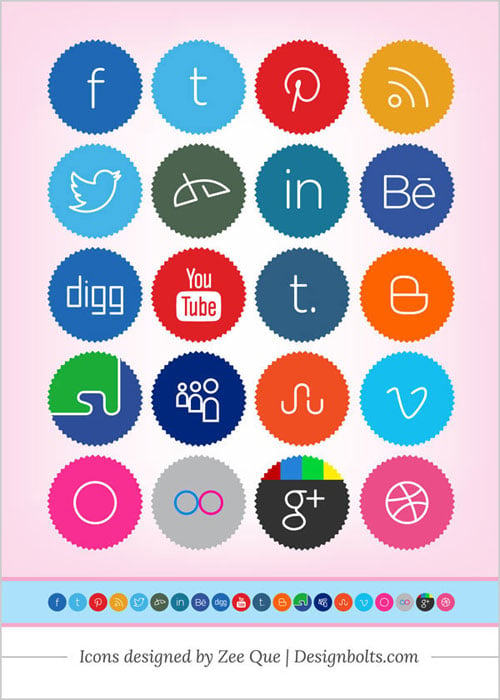 7. Papercut Social Media Icons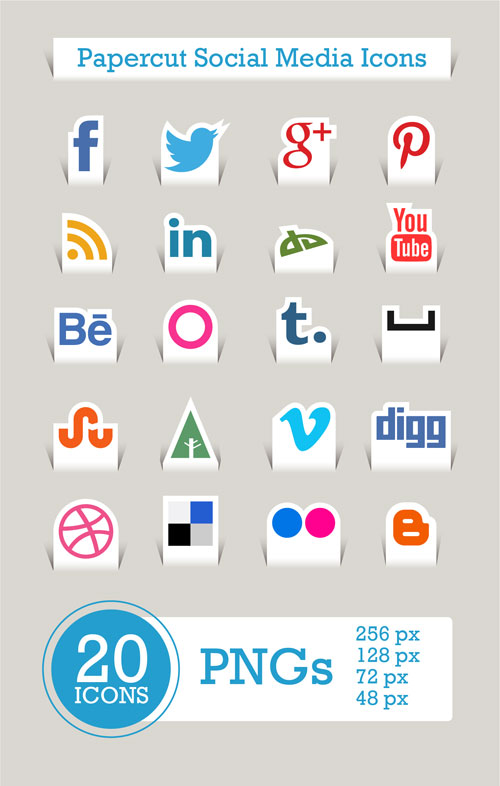 8. Free Pink Girly Social media Icons for Female Bloggers


 9. Social Icons Sprites: 35 Icons in PSD, PNG, HTML/CSS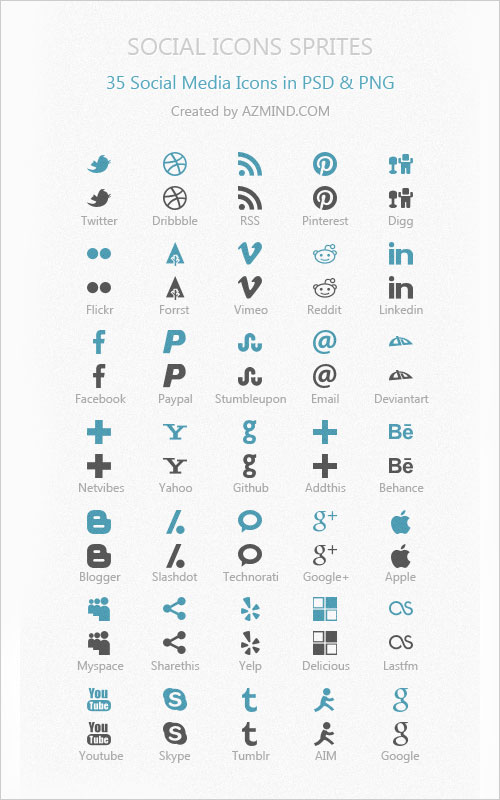 10. 20 Free Retro Social Media Icons Set (256 x 256 PNG)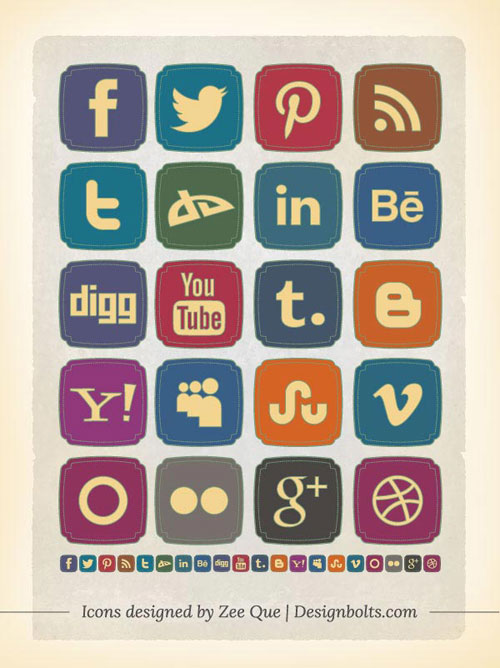 11. Cute Social Networking Icons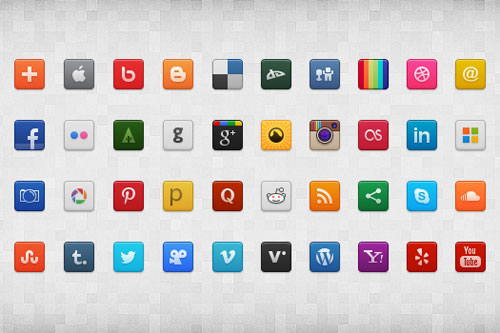 12. Free Hand Stitch Social Bookmarking Icons Set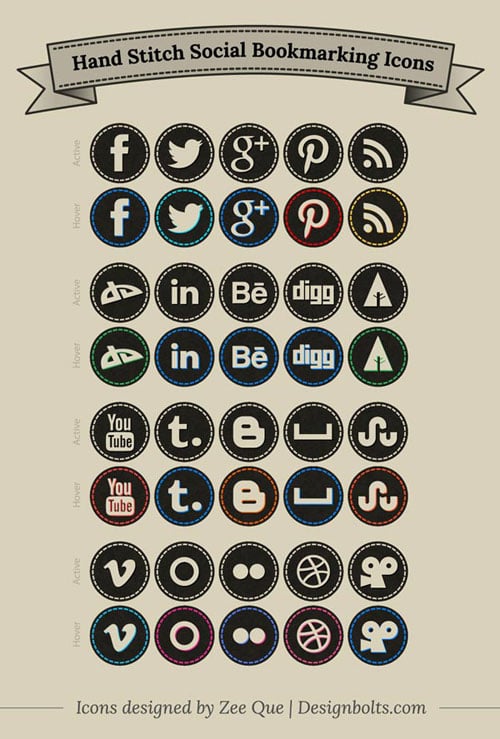 13. Simple Social Icons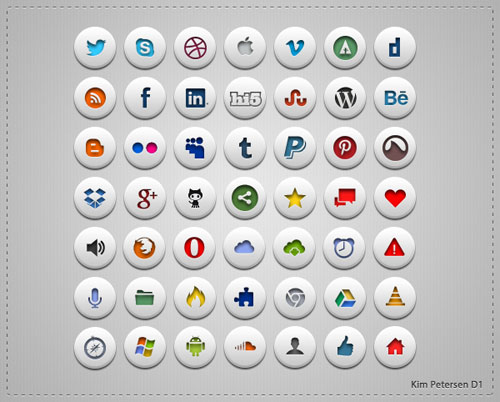 14. Beautiful Ribbon Social Media Icons Set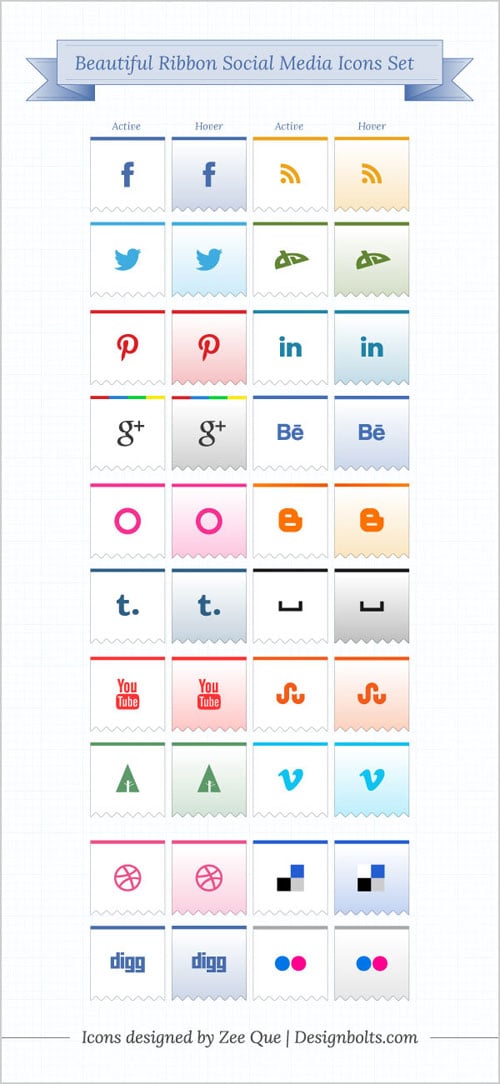 15. Circle social media icons set PSD & PNG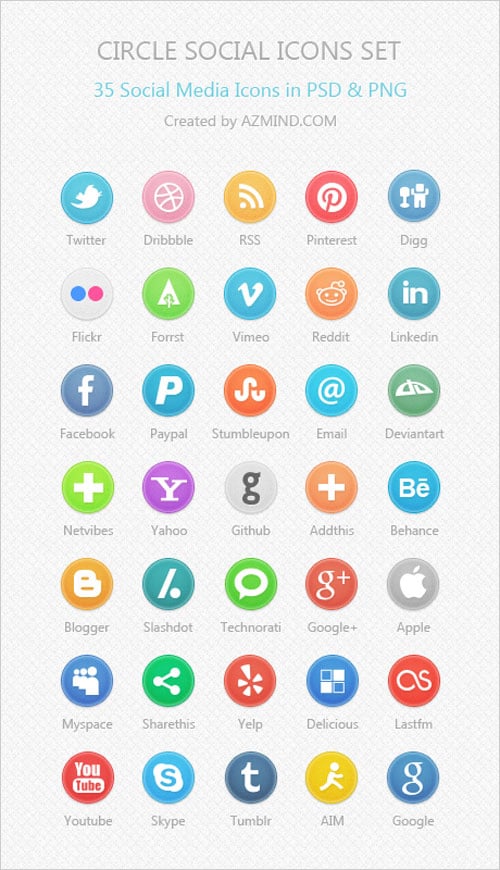 16. Free Instagram Icons Pack 256 x 256 PNG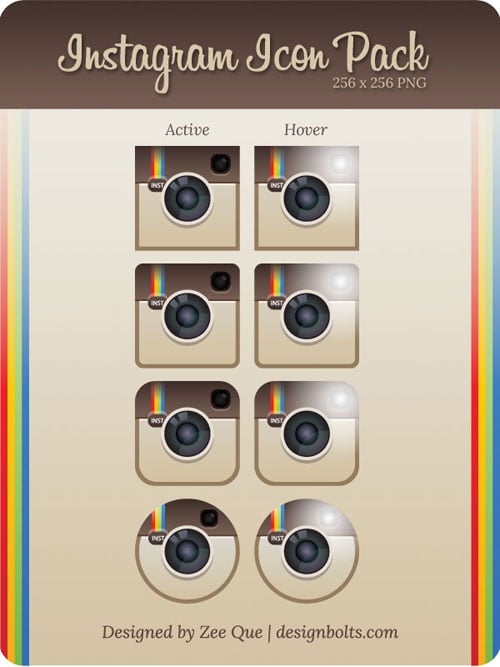 17. 126 Vector Social media icons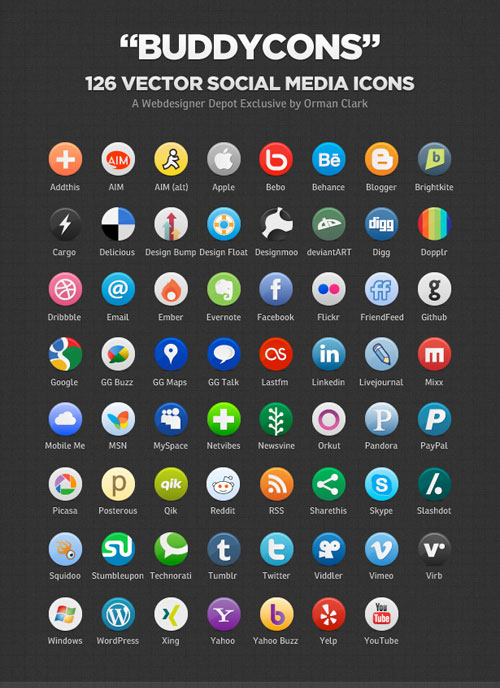 18. Free Ribbon Social Media Icons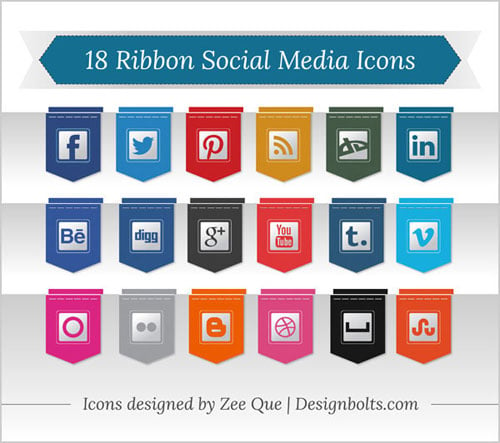 19. Social Network Icons set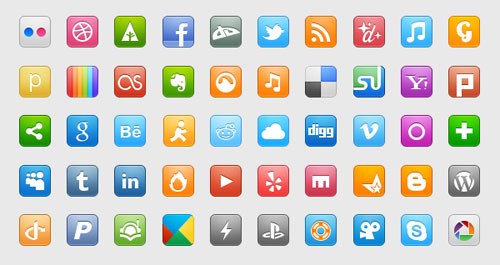 20. Free Simple Sleek Social Media Icons pack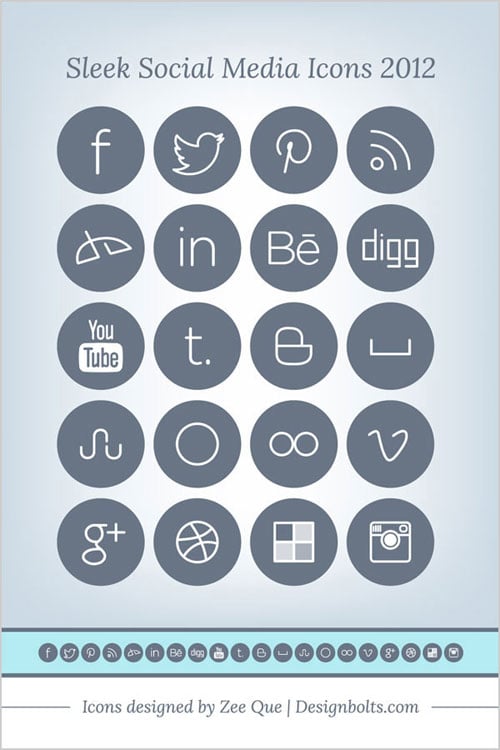 21. 3d Social Icons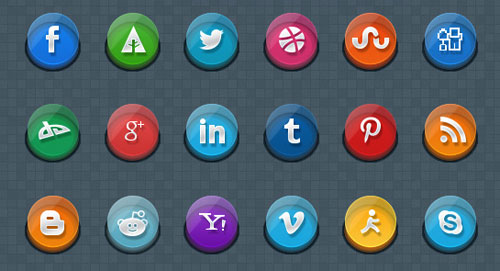 22. Premium Fat Social Media Icons 2013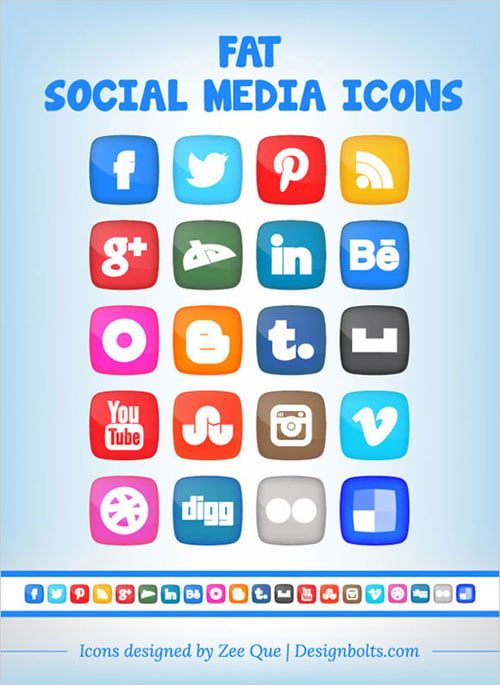 23. Dark Social Icons Set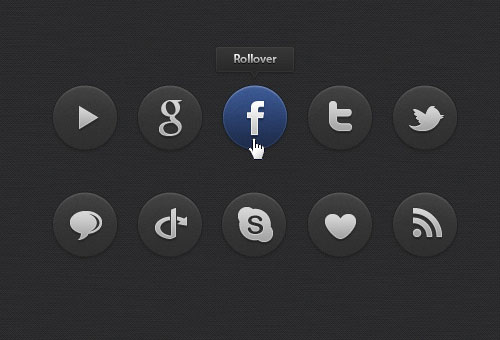 24. Free Retro Style Social Media Icons Set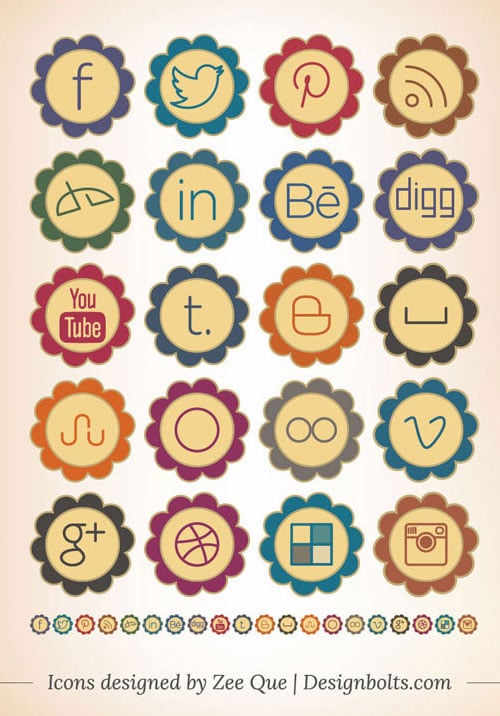 25. Social Media Badge Icons set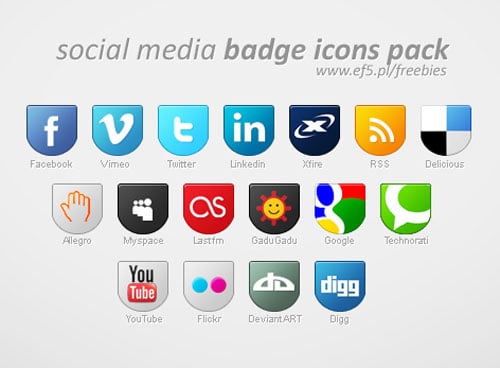 26. Handmade social media icons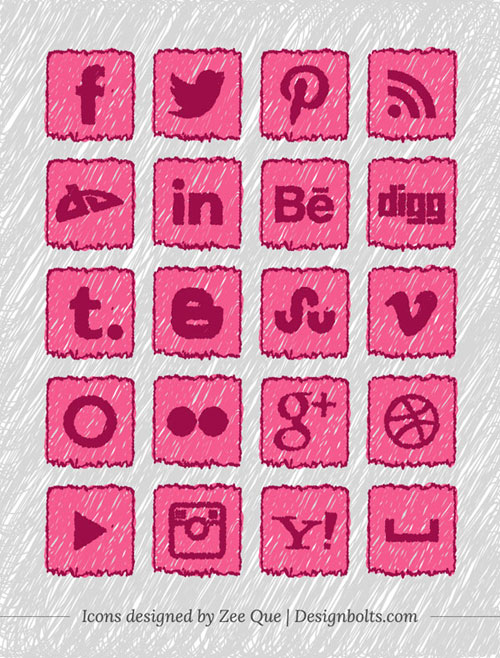 27. Free Social Networking Icons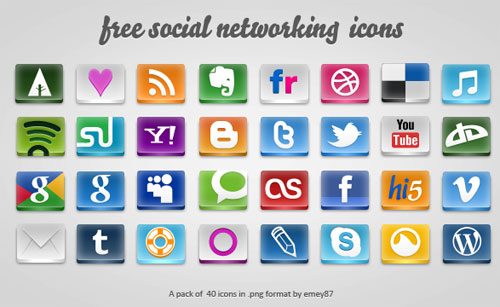 28. Free 3D Silver Metal Black Social Media Icons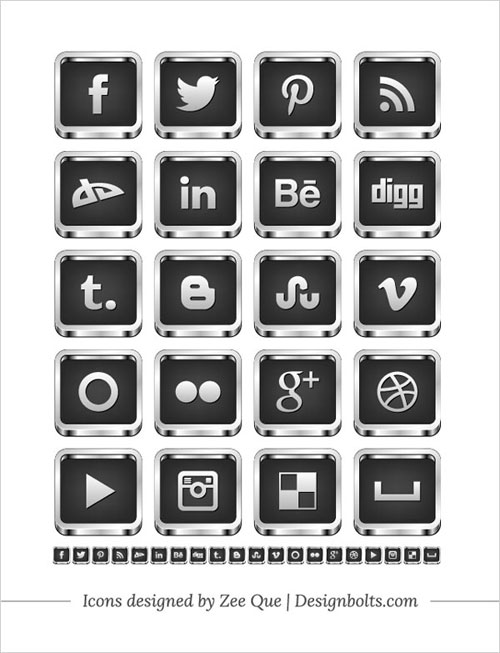 29. Unique Social Media Icons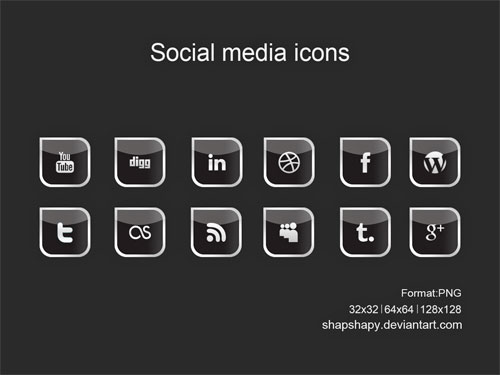 30.  Sleek Square Social Media Icons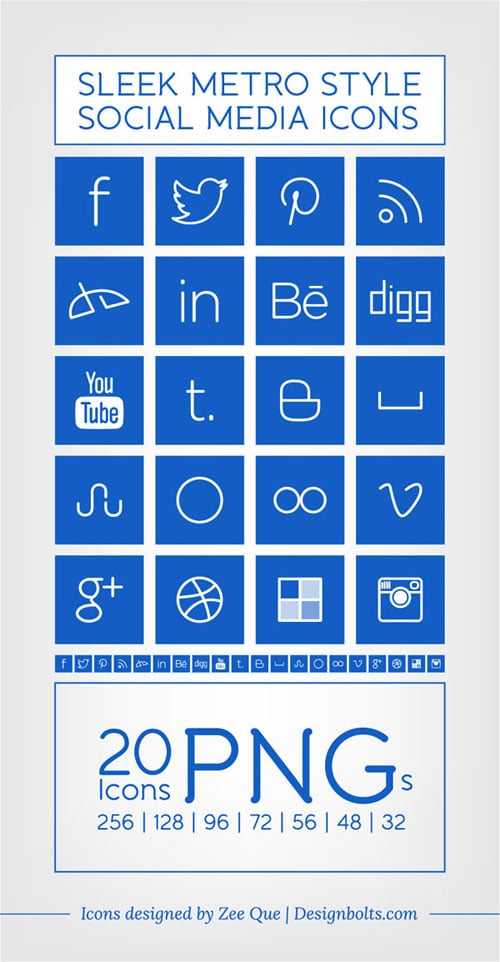 31. Social Shift Social network Icons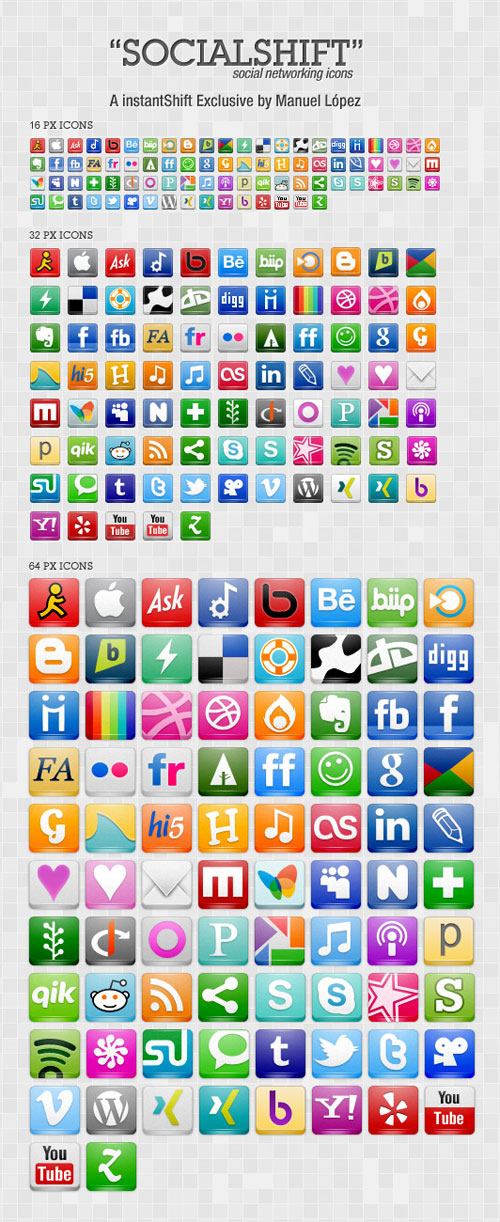 32. Free Social Media Icons For iPhone Technology Blogs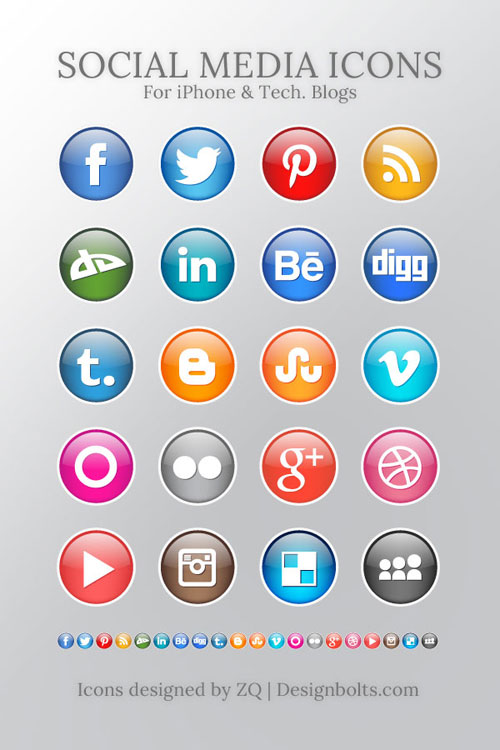 33. Moskis Gems Social Icons Pack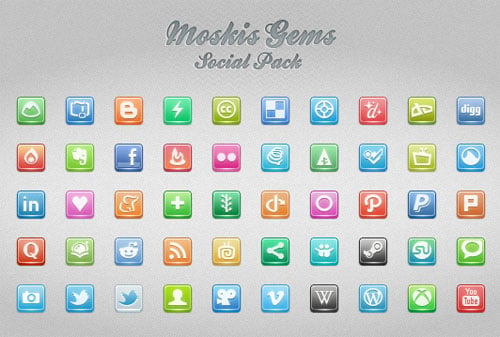 34.  Free hand stitched premium social media Icons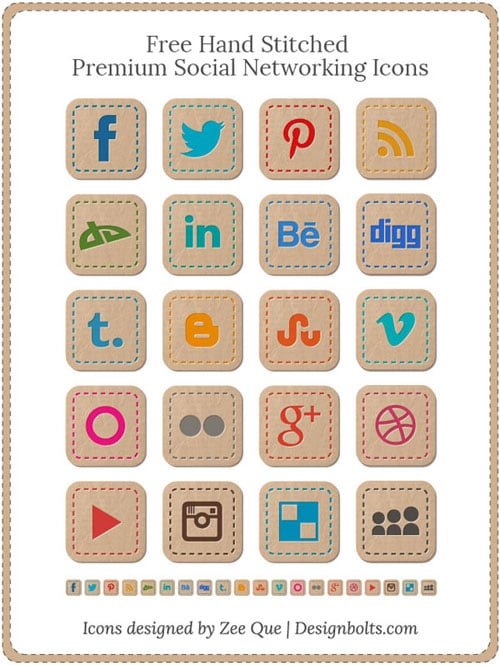 35. Neon Social Media Buttons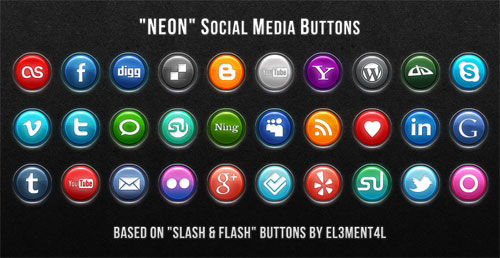 36. Wooden Social Icons Set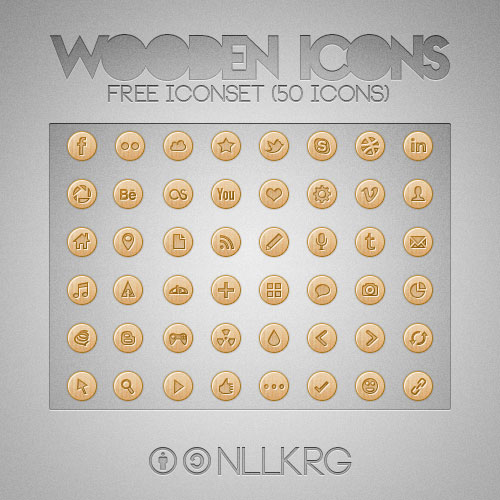 37. Retro Social Network Icons

38. Social media icons vector free


39. Free white premium social network icons


40. Detailed High Quality Social Share Buttons pack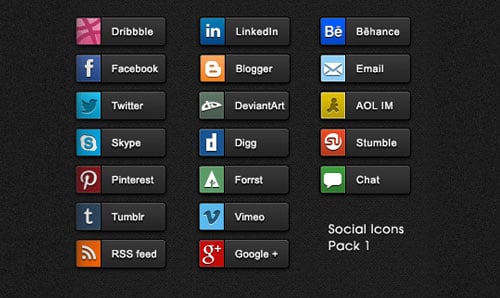 41. 100 Free Social Media Icons


42. Round Social Media Buttons

43. Vintage Social Icons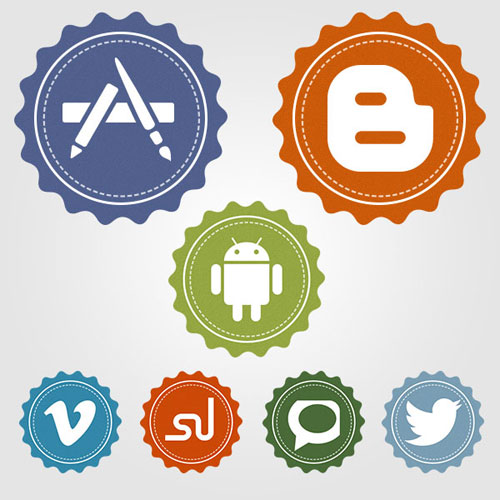 44. Wooden Free Social Networking Icons set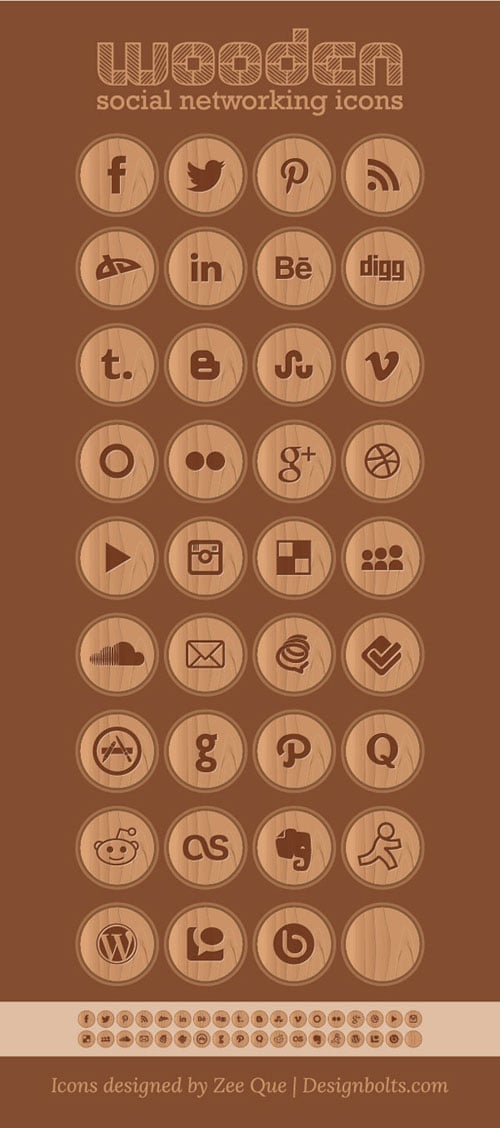 45. Social Network Icons PSD & PNGs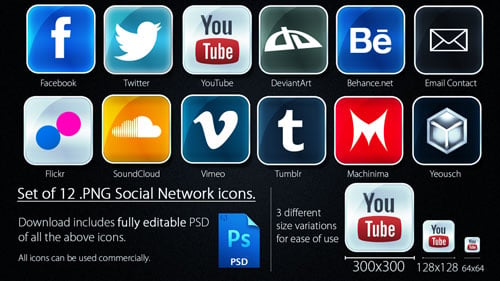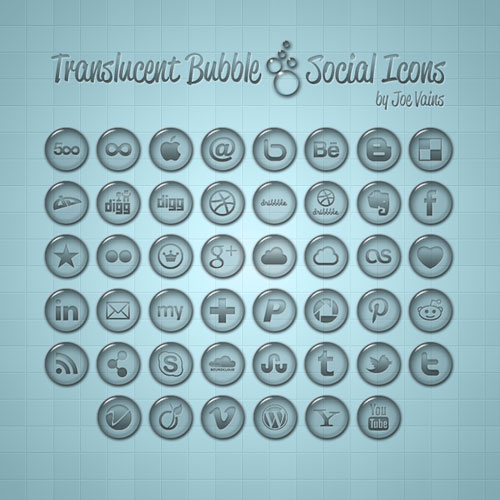 47. Simple Colorful Social Icons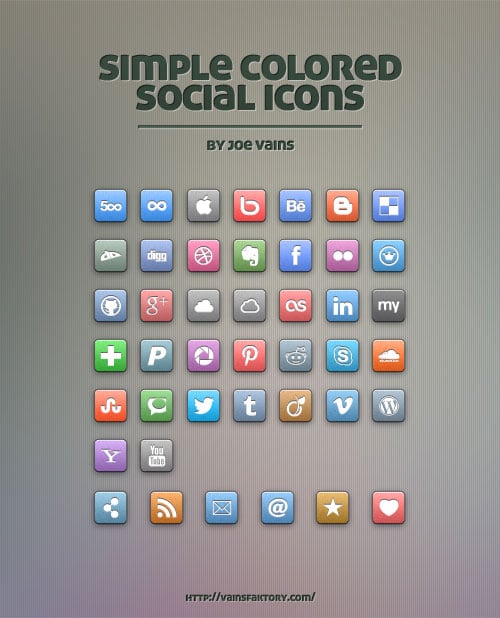 48. Slick Grid Style Free Social Media Icon Set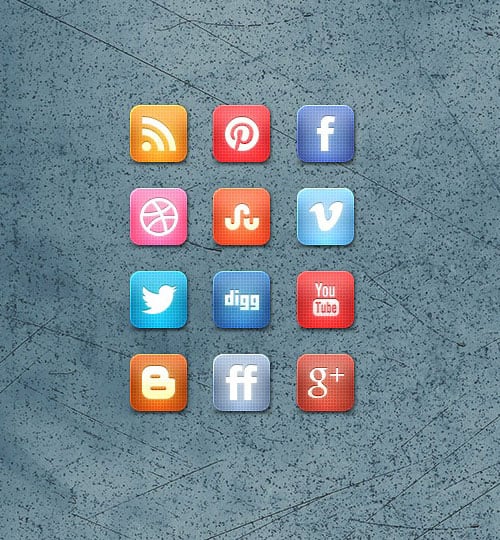 49. Free Simple Yet elegant social media icons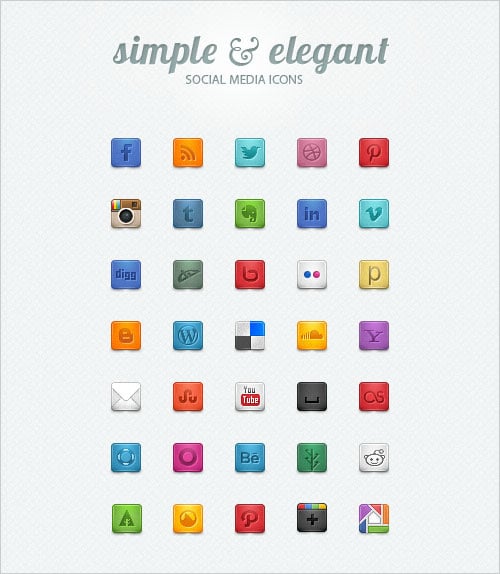 50. Monochrome Social Icons Set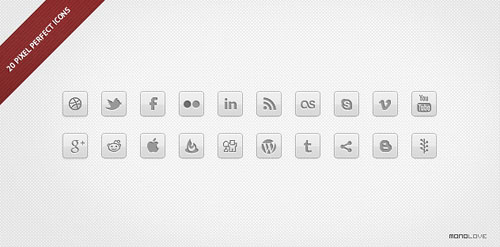 51. Go Social Icon Set