Every day, a smart team is launching a new web tool or service that exists only to help us automate things, to save time and money or just to improve the quality of our projects and business. It's true that there are many web apps, but is important is that some of them are brilliant and super-simple to use.
After spending some good time for searching, analyzing and testing  many web tools and services, we've managed to build a useful showcase of premium web tools & services that will work excellent for any of you. Take your time and read every review. Keep in mind that many of these solutions have forever free plans or at least free trials. It's important to see how your projects will benefit. Enjoy!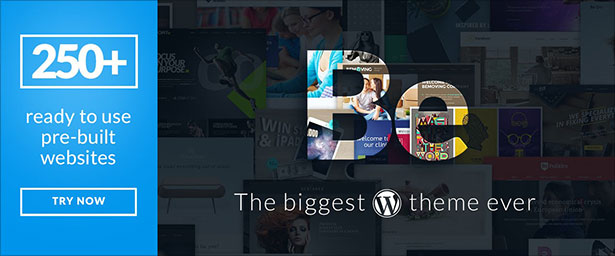 Be Theme is the biggest, most capable and easy to fully customize premium WordPress theme that money can buy or experts can build. The main features of this great theme can be structured in 3. First we will discuss about how easy can be customized and which are the tools. Let's start with something that everybody loves and cannot live without. Be Theme has more than 250 pre-built websites that can cover anybody's needs. They put at your disposal 2 website drag-and-drop builders, their own branded tool named Muffin Builder 3 and a private premium plugin named Visual Composer, which is probably the best page builder on the market, with more than 500,000 powered websites. This plugin costs $34 and they are offering it for free, in the theme's price. Others things they are offering for easy customization are two plugins offered again for free (total value of $37) named Slider Revolution and Layer Slider. The list can continue with a Layout Configurator, 20 heading styles and others. The second part is the whole list of features like SEO ready, fully responsive and other useful things that you should check on their website. Third part is the pricing part. The cost of BeTheme, that included 3 plugins for free (you are saving $71) it's only $59. The cost included lifetime updates and 6 month free support. Check their demo.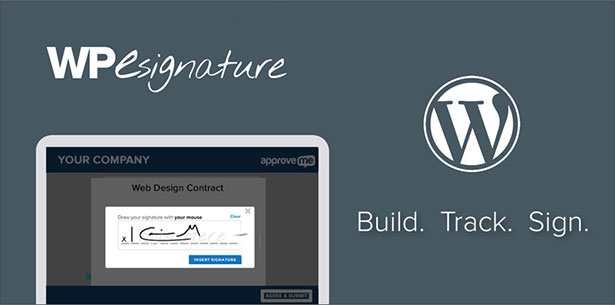 Almost every business needs to sign contracts. And they need to sign them fast, with the peace of mind that their contracts are secure.  There are quite a few options when it comes to contract signing apps, but one of them stands out from the rest: ApproveMe's WP ESignature Plugin.  It's a high-powered yet super-simple plugin that works with your WordPress website.  This plugin can automate almost all of your contract operations in a snap.  It integrates with popular web apps like Easy Digital Downloads, Woo Commerce, Gravity Forms, Ninja Forms, Contact Form 7, Formidable, WP Forms, Dropbox, Active Campaign and others, so you can have it working with your existing software right away.  And there are lots (seriously lots) of features built into this plugin.  Just a few: dynamic forms, automatic signing reminders, custom contract workflow…the list goes on.  And these features aren't just for productivity…they're for safety as well.  Every document that goes through ApproveMe's WP ESignature software is fully UETA/ESIGN compliant.  That means all of your contracts follow the most current electronic signing laws around the world.  They're pretty innovative when it comes to pricing too.  Instead of monthly fees and the additional fees that usually come with such a plan, ApproveMe is simply offering a one-time cost and a yearly cost. The pricing starts from $177/year.  Demo this WP plugin for a free ride.  It's seriously going to change how you do business.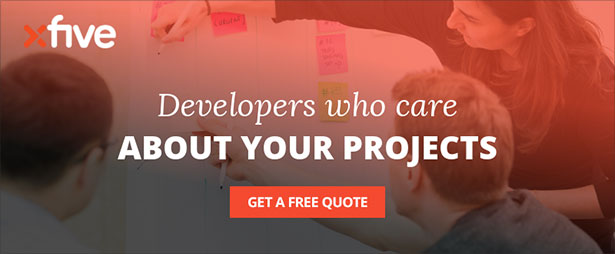 Xfive is one of the most trusted and appreciated web development companies. It was founded in 2006 and since then, they deliver outstanding results.Xfive can do quite everything for you, starting with front-end and back-end development services, WordPress, eCommerce and many others. They've worked with all types of companies, including important brands like Twitter, eBay or even Microsoft. Xfive team is made of friendly experts that are always delivering on-time. Their work is transparent and they will guide and help you every moment. As often as they can, they innovate and work to obtain better results than everybody else. On their FAQ page that is really nice built, you will find answers to all the questions you may have. Get in touch with them and let experts get your projects done.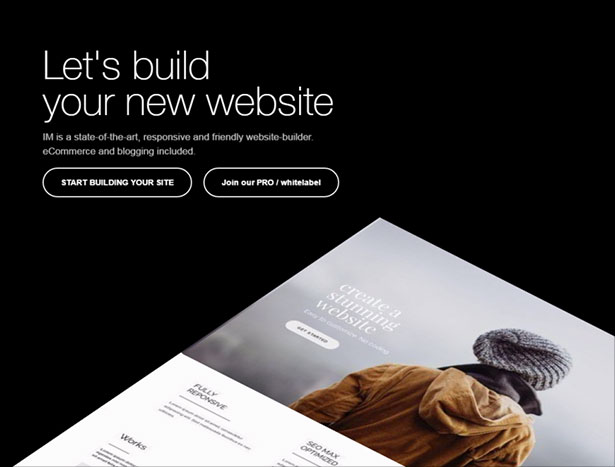 IM Creator is a quite a new and free website builder that is based on a unique technology named Polydoms. Using this professional web tool is simple as you don't need to have any coding skills. What is great is that everybody, from graphic designers to usual guys, can create a super website in minutes. Make yourself a new website and see how cool it is.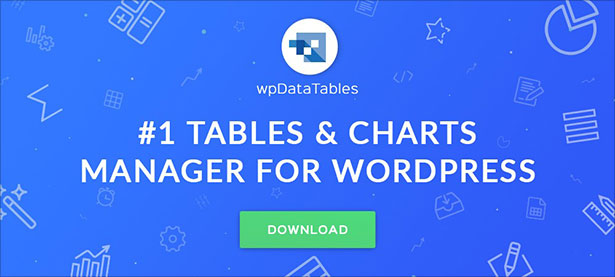 Looking to work with charts, tables, and data management? Try wpDataTables, the most sold and trusted WordPress plugin that will do all of that for you. It has a one-time cost of $35 and it is packed with a lot of great features that you should check on their website. Get it right now.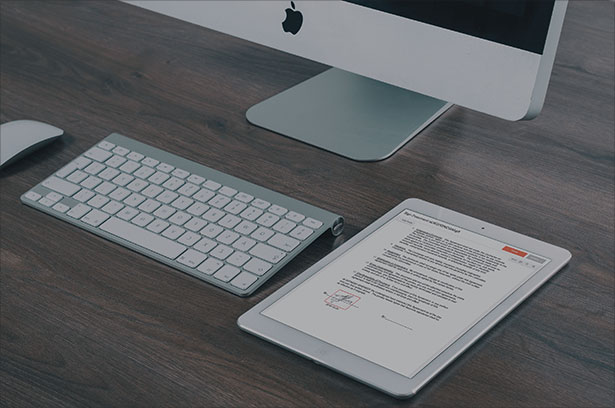 EverSign allowers users to approve, deliver and sign documents online without printing or scanning a single form. It is a great business-based tool that is helping any size companies and freelancers to manage documents electronically. It works with any kind of devices, including mobile ones. EverSign is integrated with the most popular apps like Google Drive, DropBox, OneDrive and others and it costs only $9.99/month, but they are also offering a free plan.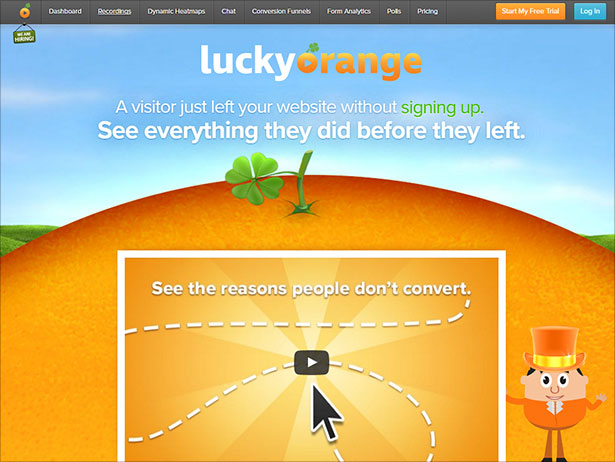 LuckyOrange is an all-in-one web tool that will help you increase conversions, by explaining why your website visitors are never turning into customers. Keep in mind that it's a complete solution putting everything they have at your disposal: a dashboard for analyzing all the info, recordings, dynamic heat maps, forms analytics and many other useful tools. Start a free trial and check how it can help your business. Their plans start from $10/month, it'a cost that everybody affords.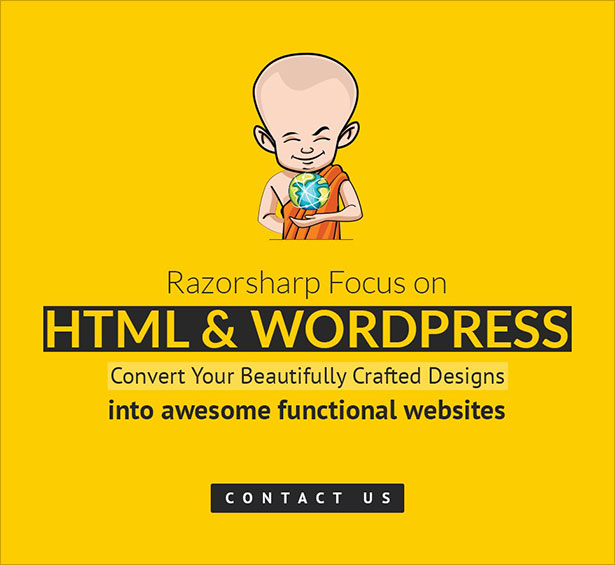 WebbyMonks is a professional and friendly web development agency focused on HTML and WordPress development who also assist clients with data migration to WordPress from other CMS. Their team of 60+ experts deliver excellent projects within the promised turnaround time. Get a quote from these guys!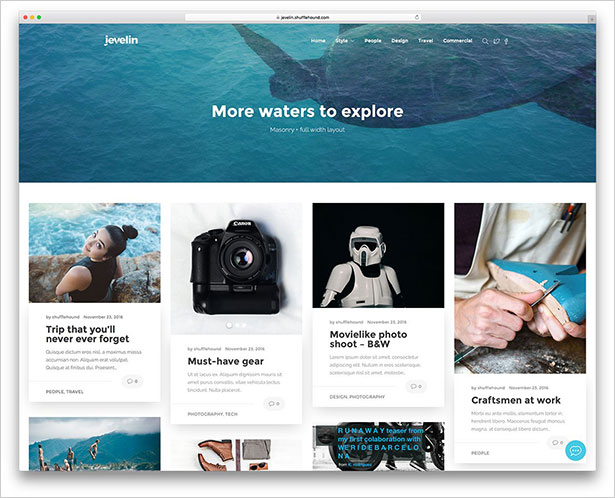 Jevelin is a great, multi-purpose WordPress theme that looks brilliant. It comes with a library of pre-built demos and can fit any need, from small to large companies or even freelancers. These demos will show you exactly what can theme do for you. The theme has full support for the popular WooCommerce online store builder plugin and you can list your products with much ease. Get it for only $59.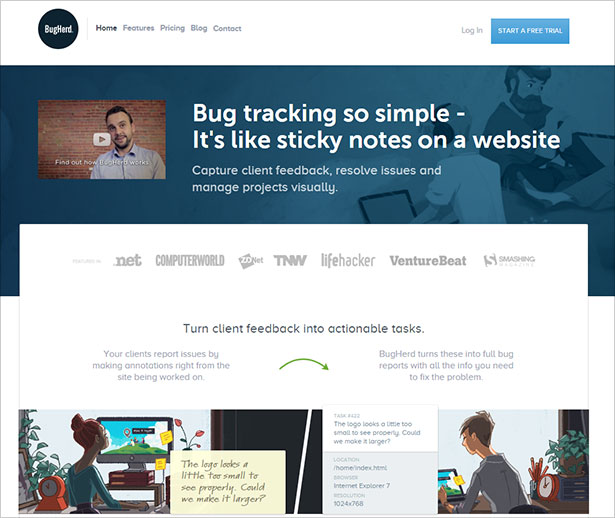 BugHerd is a super-simple bug tracking software that has a friendly interface and it works excellent. Reporting an issue takes a couple of seconds. It is packed with great features like automatic screenshots, file attachments, real-time discussion and other cool stuff. The first monthly plan starts from just $29/month.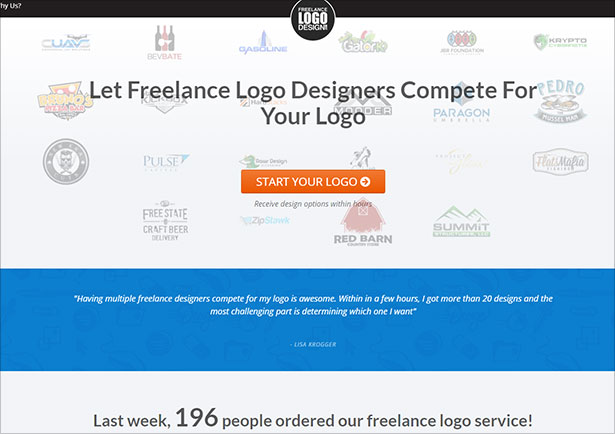 FreelanceLogoDesign is the perfect place to get a gorgeous logo design for just $99. You will start the logo design contest with $29, you will receive a dozen of logo concepts to choose from and only after you pick something that you like, you will pay the full price. Keep in mind that you are getting the exclusive copyright and industry standard source files for your final logo. Try it.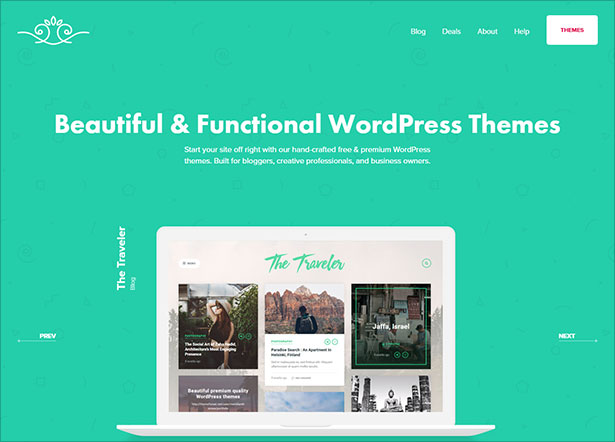 At MeridianThemes, you will find great WordPress themes that are flexible and look gorgeous. All of them are responsive, easy to setup and customize and were built to be strong themes. Regarding WordPress plugins, all of these themes work with the most popular items. Check the showcase and see what you like more.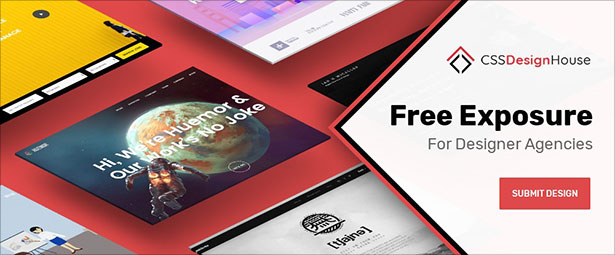 CSS Design House is the home of awarded web-design agencies. Check the brilliant present websites and after you decide what you like more, you can contact directly these excellent web-design agencies and get a quote for your new project. You will be amazed what these companies can achieve.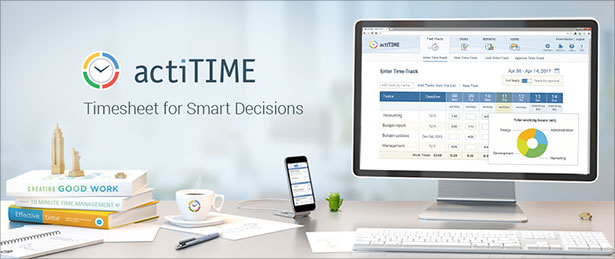 actiTIME is the best timesheet software on the market. It is super-simple to use and has great features. Track you time spent on tasks at the desk or on the go. Control your project progress using time estimates, deadline notifications and flexible reports. With actiTIME you will never lose your billable time and will be always able to issue accurate invoices for your clients.  Try this great software today.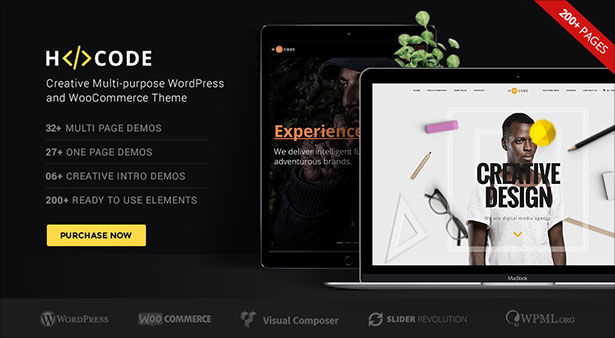 H-Code is an excellent multi-purpose WordPress theme suitable for any type of website. It comes with more than 50 ready to use Homepage templates built specifically for a wide variety of businesses. Their support team is friendly and eager to help, there are 6 free months included in the price of $60. Get H-Code theme now.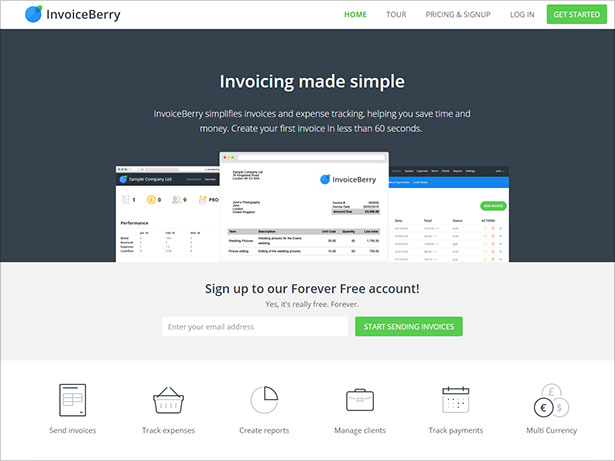 InvoiceBerry is a complete solution for sending customized invoices, track expenses, create reports and quite everything you can think of. You should check the web tool features on their website. They have even a forever free plan that can be used to see how it works for your own business. If you decide to make an upgrade, the first premium plan starts from just $15/month. Register and send invoices for free.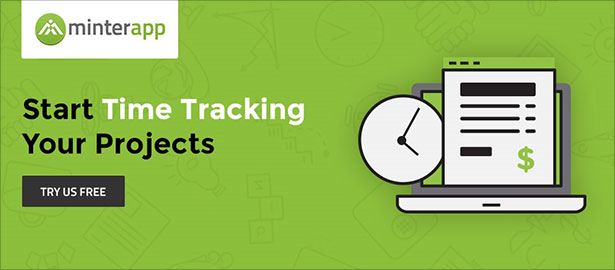 MinterApp is another great time-tracking solution that can be used also for generating custom client invoices. There are already 2,500 companies using this tool and they are happy with the results. It can be tested for free for 30-days and after that the cost is $9.95/month. Test it and see how cool it is.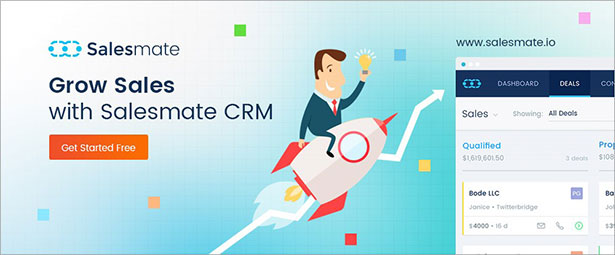 SalesMate is a friendly CRM software that can fit any business or freelancer needs.  What is important to understand is that using this tool, you can accelerate sales and have a more organized work. It is packed with a lot of great features like Pipeline management, tracking activities, email tracking and others. The cost is $15/month. Try it!
Recommended Posts: