Hello there super creative people! We are back with yet another awesome blog of ours and of course, a free mock-up PSD file as well and we can bet that you all are going to have a great time working on this. But before we start sharing what we have created for you guys, we would like to thank you all for your overwhelming response on our previous blogs and for also sharing them with your friends, family members and favorite colleagues as well. Your constant support and motivation encourage us to keep doing what we love to do so, keep all of that coming our way!
Okay so, we have worked on this free yet highly editable business card mock-up PSD file that you can use to create your own cards or you can use them for your clients too and can easily make attractive cards by working on the briefs. While we are on the subject, we would like to take this moment to mention it here that you must always work on a design *after* you have received the creative brief for it otherwise; it can become a really lengthy process where scope of work keeps on changing, you might have to face challenges with the deliverables and payments and your clients might never agree to a certain something so, always ask for the briefs and only then start your creative thinking processes and practical work.
We have covered many aspects of how business cards are still relevant and why you must have your own deck of cards with you especially when you are attending official meetings, conferences etc. but we think that we should share it again for those of you who are new here or are reading a business card related blog for the first time that for professionals, having a business card makes them look professional but there is more to it. You can get to talk to people during meetings and introduce them on a professional level where they can contact you in the future for prospective job opportunities, for freelance work and more.
Recommended: 5 Types of Business Card Printing
Business cards are great when it comes to distributing contact information as well. You can have them placed on your respective tables or you can have them placed outside hall rooms from where whoever wants to get in touch with you, can by picking the cards up by themselves. If you want to make it look fancier, you can definitely go for branded stationery items as well like note books, pens, mugs, caps, badges etc. so that people have more than one thing to check out while they are there at the conference, you know.
There are many industries and workplaces where mobile networks fail. We are talking about electricians, plumbers, industrialists especially when they are on their sites, builders, landscapers etc. but it does not mean that you should not share your business information with the visitors, concerned people etc. For a better communication and making sure that your professional interactions do not get affected; your business cards will help you in multiple ways.
Also, carrying a business card is not only professional but it is always easy to pass it on too. We know that smart phones and mobile phones in general are quite accessible but do not assume that everyone has them so, it is better to have your personal deck of business cards with you all the time that you can exchange or give whenever needed.
Did you know that business cards work better than emails? Well yes and that's because whatever you have written in the emails will be read when the addressees will open them whereas; your business cards are right there – with a prominent branding of your business with all the required information and that is literally what you and your businesses need; to be in the sight of the relevant and concerned individuals.
Alright guys, this is all for today! We hope that reading this blog was fun for you all and that our free business card mockup PSD file will allow you to experiment with your imagination and design skills to create things that you have never created before. We would love to hear about your creative thinking and design processes so, feel free to share them with us in the comments section.
We would like to conclude this blog by saying that make sure you create the mock-ups first, have them approved (if that's the criteria) and then forward them to the third party vendors for printing etc. as by doing so, you will be saving your money and time and will only get those designs printed that are really needed.
Oh, and don't forget to share our blog with your favorite people at work and if you have any suggestions, shoot so that we can work on them and post here in the future.
Free Classic Business Card Mockup PSD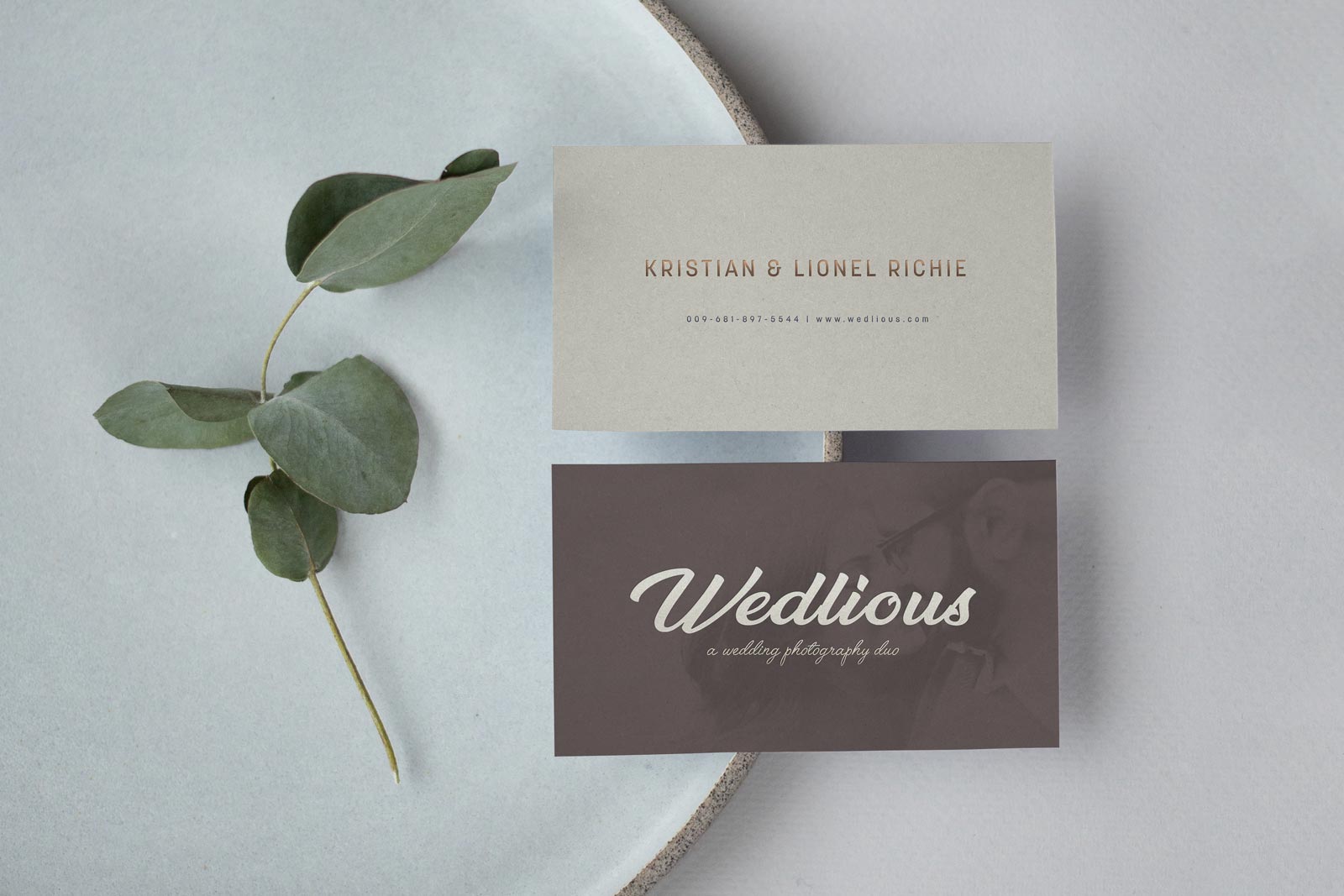 Available Format: Layered PSD with smart object insertion
License: Free for personal and commercial usage
WinRAR File Includes: Free Business Card Mockup PSD
Mock-up Resolution: 3600 x 2400 px 

Note:
1. Free Business Card Mockup PSD is allowed to share online (A Must Linkback to designbolts.com)
2. Say thanks if you like or share/tweet with your friends. That means a lot to me.
3. And don't forget to subscribe to receive for more high quality premium freebies & awesome articles only.
Download Business Card Mockup
More Awesome Free Business Card Mockups: