Hi there everyone! We hope that you all are going okay and that you are also working on a couple of great projects for yourself as well as for your clients by fully utilizing our creative ideas, mock-up PSD files, and our very easy-to-follow tips as well. For our today's blog, we have created this free logo mock-up PSD file which will help you guys work on a bunch of meaningful and impressive logo designs for your personal and commercial projects and we cannot wait to share everything that you need to know in order to always stay ahead in the game. So, let us get started right away!
If you are one of our regular readers, then you would know that we have shared many, many blogs on how to create the most perfect logo designs of all times, but for our today's blog, we are going to be sharing some basic information first before we move to the technical information to make it easier for our new readers to get a hold of the stuff that we will be talking about.
As you guys know that a logo is one of the most crucial elements of branding and it can literally make or break your business too but we believe that this kind of pressure does not really let the creative designers do their thing because all they can do in the limited time that has been allotted to them is to work on same old strategies with no freedom to express their own creative thought processes and then we happen to see a more refined version of a logo design that was created by getting inspired from some other brand.
Know that this is not how it works as when you are there to make a mark for your brand regardless of the scale of your business or if it has been launched or has to be launched; you have to ensure that you will stand out in the crowd with your creativity, and uniqueness along with the ability to accept challenges and introduce something new too. Sure, the vibrant colors and stylish fonts bring a lot to a logo design but there is more to it; for example, you can take inspiration or create your very own conceptual icons that have more substance to offer – an idealogy to deliver to the people in the form of your branded messaging and more.
Recommended: 20 Awesome New Free Logo Mockup Presentations
Make the most of the space that you have got to be as creative as you would like to be (knowing that even the sky is not the limit) and while you are at it, you must experiment with a thing or two here and there to bring something new and fascinating to the table. Trust us when we say this; brands and their managers along with the business owners want to see something new, something that they haven't seen before and you have to give it to them.
We would also like to mention here that when we say new, different or unique logo design ideas, we do not want you guys to (over) complicate your thoughts and processes – be very subtle with the notion that you would like to go forward with as far as your communication with the audiences is concerned and make the most of the design elements that you have with you. If you do not like the already existing colors, mix them up with a couple of other colors and create a new tone, if you do not want to go with a certain set of fonts, go for handwritten ones and see if they complement the whole logo design or not – and there is only one way to know that is to create it first and then evaluate it in its actuality.
Oh, and most importantly, you have to make sure that your logos are readable because when we are being creative, what happens is that we tend to get lost in fancy things and end up creating not-so-readable designs. Now that you guys have read the tips to create effective logo designs, get your hands on our free yet highly editable mock-up PSD file right away and start making stuff that will do you proud.
And that is all, folks! Do let us know how you guys liked reading the blog in our comments section and while you are at it, don't forget to share the blog with your graphic designer friends and favorite colleagues as well and we will see you all next time with something more fun and exciting to read and work on. Also, if you guys have any special requests to make, send them our way and we will come back with your requested content and more in our upcoming blogs super soon.
Free White Paper Logo Mockup PSD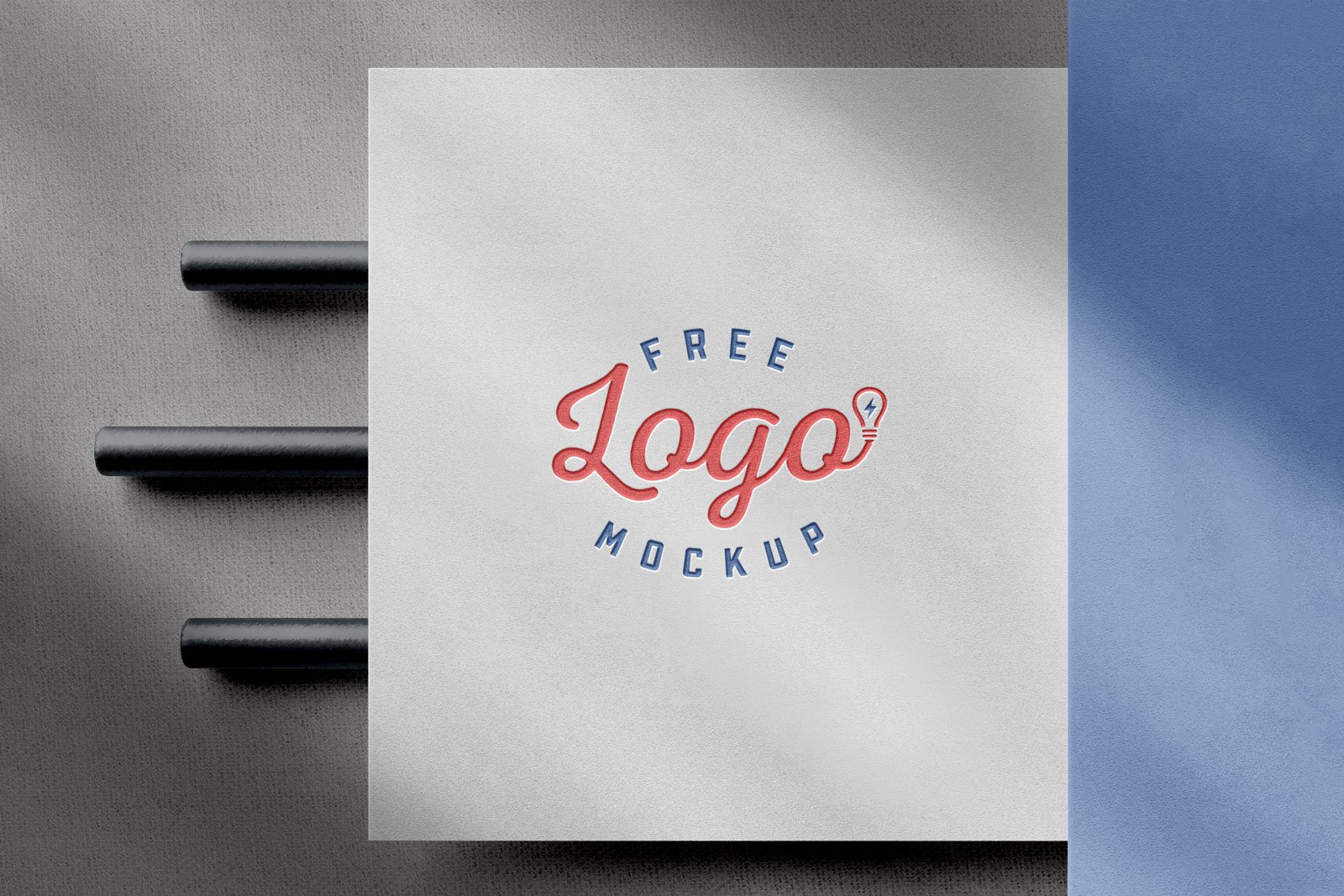 Available Format: Layered PSD with smart object insertion
License: Free for personal and commercial usage
WinRAR File Includes: Free Logo Mockup PSD
Mock-up Resolution: 4500 x 3000 px
Note:
1. Free  Logo Mockup PSD is allowed to share online (A Must Linkback to designbolts.com)
2. Say thanks if you like or share/tweet with your friends. That means a lot to me.
3. And don't forget to subscribe to receive for more high quality premium freebies & awesome articles only.
Download Logo Mockup
More Free Logo Mockup PSD Files: