Hello everyone! We hope that you all had a great time reading our previous blogs and that you are also making the most of our free yet highly editable mock-up PSD files as well for your personal and commercial projects. For our today's blog, we have worked on a brand new billboard mock-up PSD file that you will guys have a great time working on so, allow us to start sharing everything that you need to know in order to design the best billboard designs for your own business or for the ones that you are working with.  
We are sure you guys must have read our blogs that we have shared here covering different aspects of out-of-home advertising (OOH) and how you can make the best of the best billboard designs for your branded communication, etc. Our today's blog, however, is going to be a little different from what we have shared already with you guys because we want you all to not only end 2022 on a super creative note with your billboard designs and stuff but also want you guys to get ready for your 2023 projects too. So, in this part of the blog, we are going to be sharing a couple of tips that you can follow to make effective billboard designs by making the most of our free billboard mock-up PSD file.   
For any and every advertising campaign that you and your teams plan to go live with, it is extremely important to know what's happening in the market so that when you get to develop your strategies, you do not end up executing me too* type campaigns. We know that conducting research is not an easy thing to do. We also know that it is a time taking process – but the insights and data that you get after you have conducted detailed research and more are what you can put into consideration to develop the best and the most impressive strategies which will also bring you the results that you wish to achieve.   
*A me too campaign in the fields of marketing and advertising means that two business competitors end up creating communication (digital or social media, TVCs, etc.) that is exactly the same and if you remove the branding from the communication, you won't be able to tell the difference between the two brands.   
In addition to getting to know what is happening in your business category communication-wise, you must also make yourself familiar with the latest design trends that you can incorporate into making your designs stand out even more. Look around the global trends too while you are at it because we can bet that when you will, you are going to make more informed decisions for your campaign development. Speaking of the design tips; this goes without saying that the copy of your billboard has to be short but so powerful that it will make your existing and potential customers, etc. take the action that you would like them to take for example; checking out your big sale, visiting your new outlet, installing your newly launched mobile application and so on and so forth. In an ideal situation; the copy for a billboard must not exceed 7 words. Then comes the imagery which does not only have to be in high resolution, but it should be relevant too. And while you will keep it relevant, you also have to make sure that you do not overdo using the visual elements.  
Make your billboards meaningful by picking just the right colors and fonts by keeping everything super legible too and we can bet that you will make the perfect designs for your upcoming out-of-home campaigns just like that. Lastly, make sure that the concerned team members have proofread the designs multiple times before the final files are sent out to be printed, etc. so that none of you has to go through an episode of embarrassment at your workplace including the financial loss that your company might have to cover in case of wrong copy, or other design elements.  
That is all for today, everyone! We hope that you guys not only enjoyed reading the blog but that you will also share the blog and the mock-up PSD file with your graphic designer friends, favorite colleagues and students, etc. too. Don't forget to let us know if you guys have any special requests to make and we will make sure to be back with your requested content and more super soon in our upcoming blogs. Until then, keep creating robust designs for yourself and the business entities you are associated with. Also, if you guys have any suggestions to share, send them our way right away! 
Free Outdoor Billboard Mockup PSD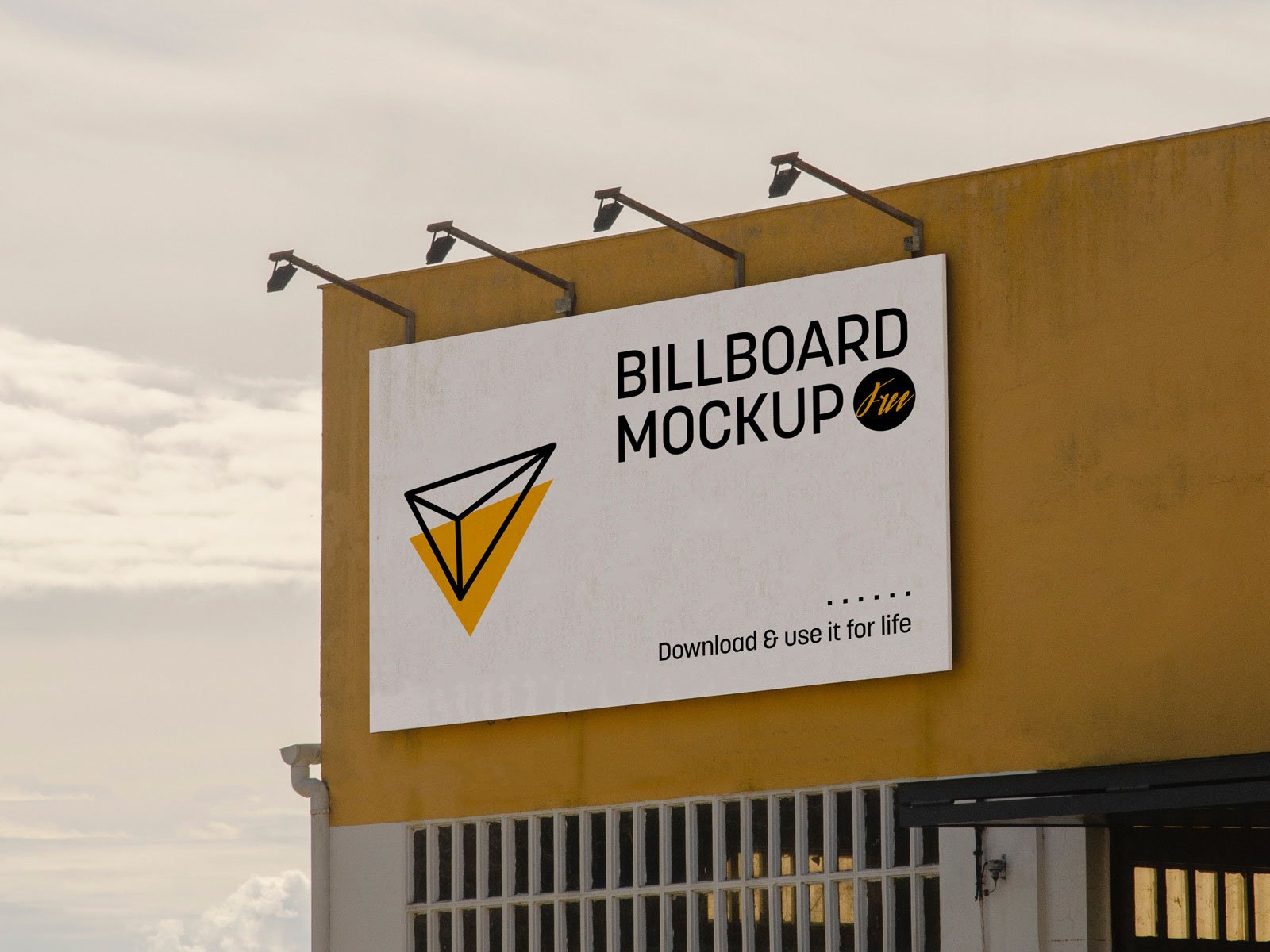 Available Format: Layered PSD with smart object insertion
License: Free for personal & commercial use
Zip File Includes: Street Billboard Mockup PSD
Note:
1. PSD Street Billboard mockup is allowed for sharing online (A Must Linkback to this page)
2. Layers are hidden to decrease the size of file kindly unhide and place your design on red colored layer.
3. Say thanks if you like or share/tweet with your friends.
Download Billboard Mockup PSD
More Free PSD Hoarding Mock-ups you would love to download: