Typography is a marvelous form of art which is by far considered to be the finest and most creative form of art. In the beautiful fonts, some really thoughtful messages are depicted in typography designs that make it look so appealing and yet so beautiful. You don't need to have an artist's eyes to get across the meanings, it is made in such a way that even an average intellect can get the hidden meaning and motive packed behind.
Through the colored vocal expressions, typography has become the most 'used' & 'appreciated' form of art. Just a mere picture says it all. It is that skillful art behind which there is vision and imagination intact. Words are taken to some other level through typography and meanings are well imparted.
Mind does not get carried away while looking at the typography posters and hence can get the very manifestation depicted in the typography design. Fonts have their own role to play here; they are wisely picked, aptly used and equally stressed maintaining the essence of the typography art.
Colorful background is chosen by the graphic designer so the whole look seems sheer art on its own. What a creative amalgamation I have picked for you today which is all about famous Typography quotes written on chalkboard. It is for sure an inspiration for you; epic typography is made on the chalkboard making it look so charismatic. You will simply fall in love with this post. So compact statements are very well executed by typography art, the deeply weaved meanings are readable, understandable and equally interesting. Have a look!
Famous Typography Quotes Written on Chalkboard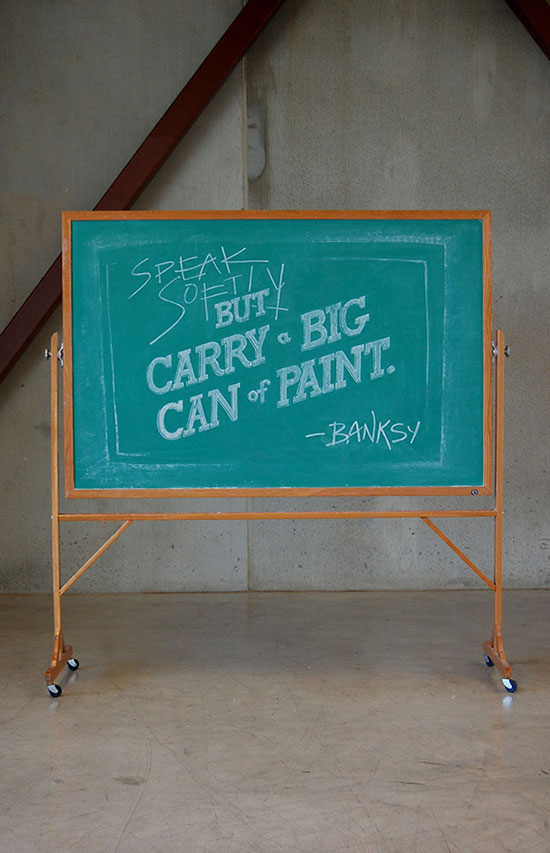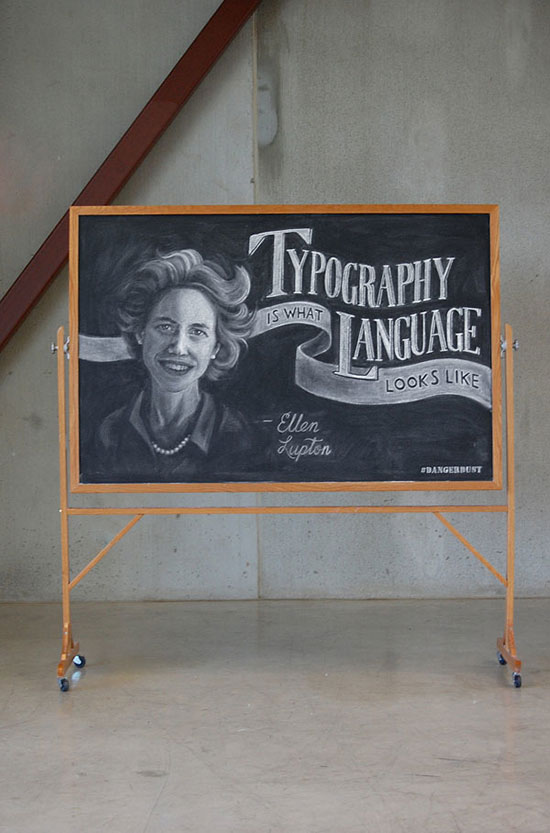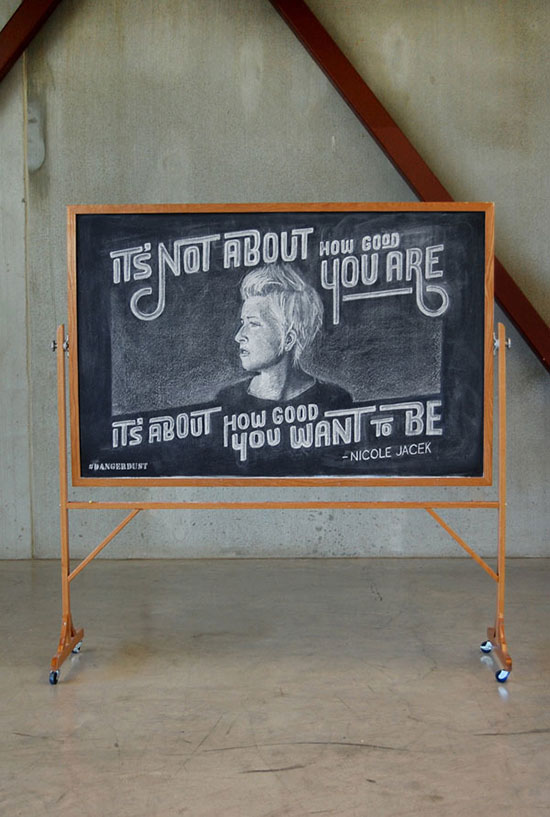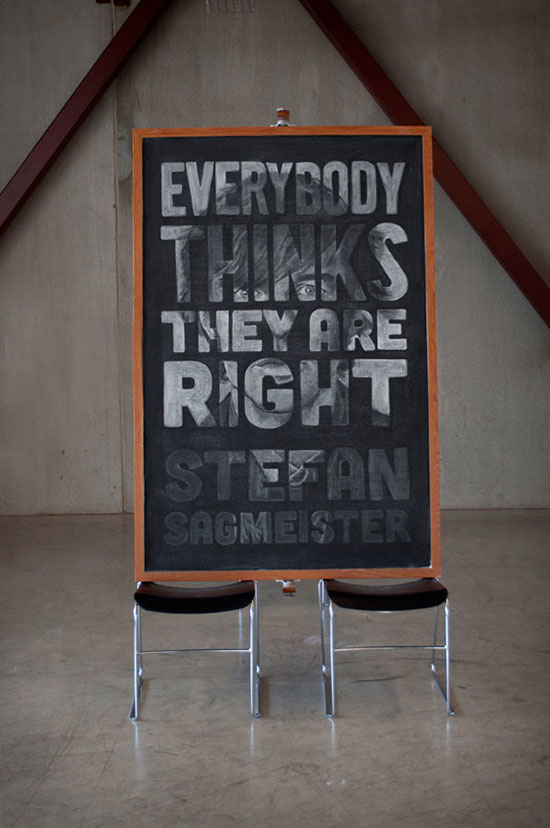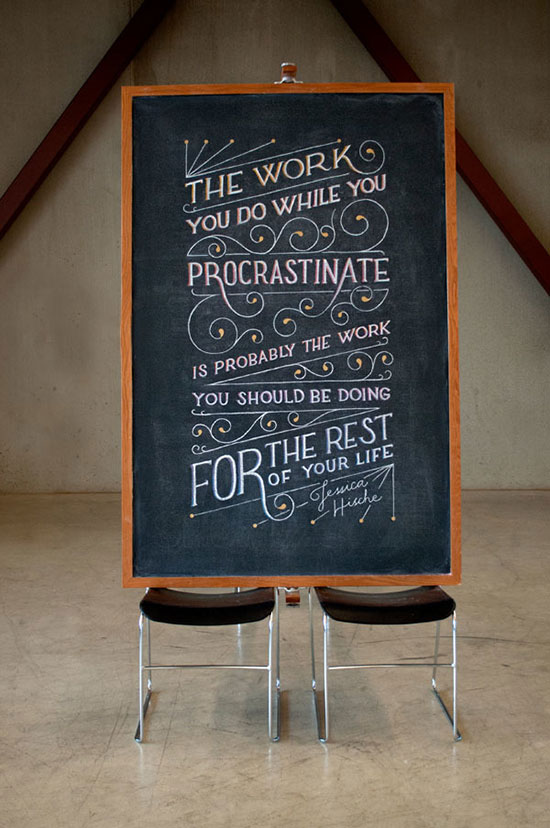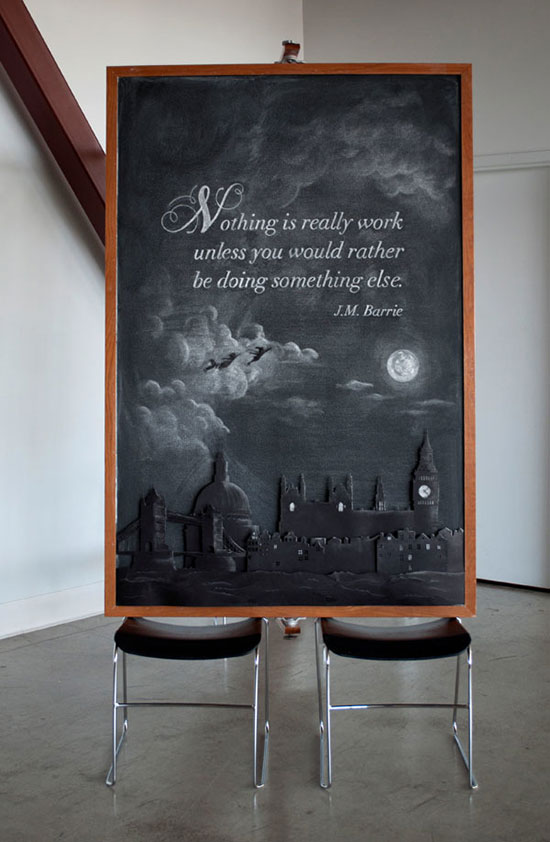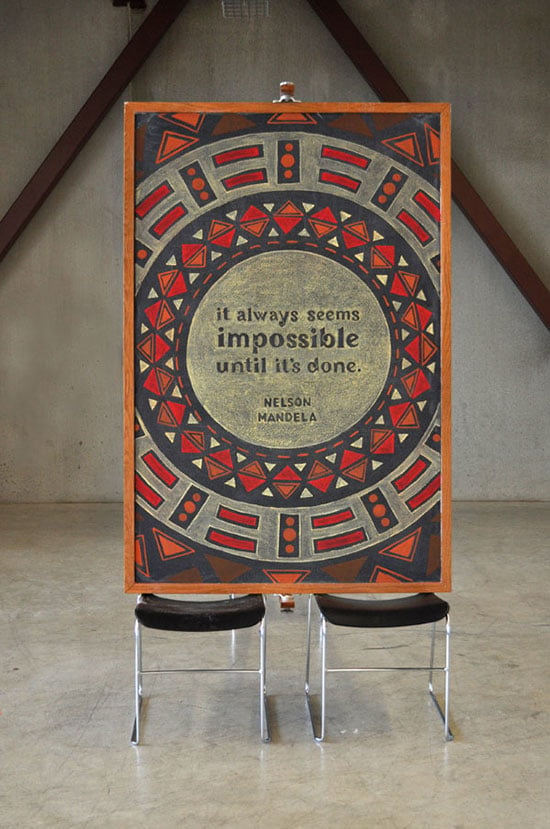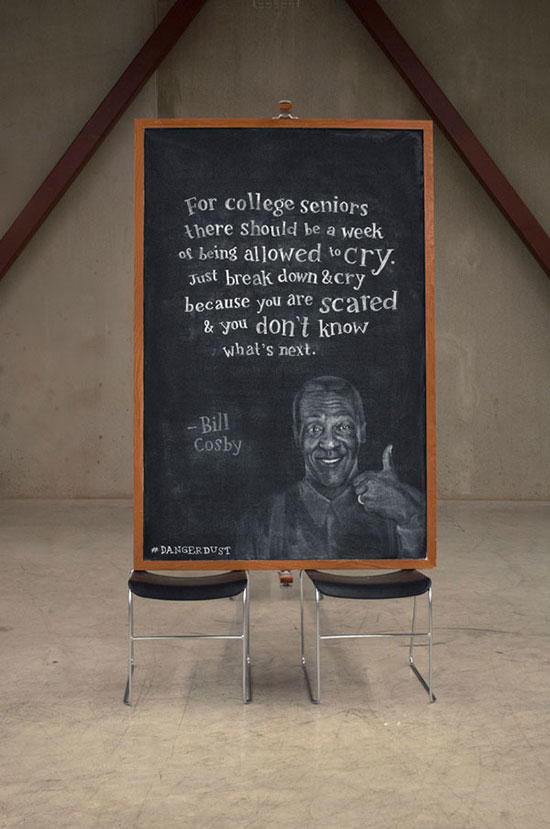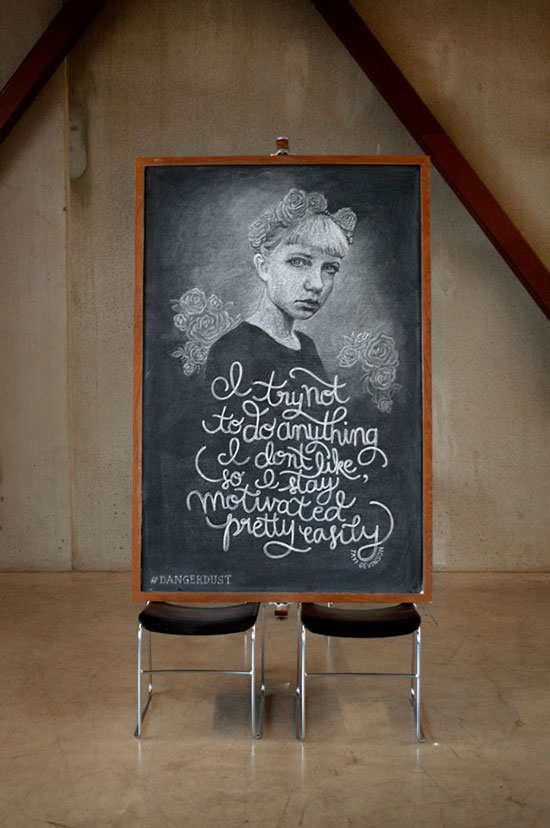 More Interesting Posts of Graphic Design & Typography