Graphic designers need new ideas each day, every now and then as it's the demand of their profession to produce elegance with beauty in whatsoever they design. For this they eye up for inspiration as bolt from the blue to create something bigger and better. The responsibility of a graphic designer is to make a design that can easily be gotten across the masses and they can relate to the work he has done.
A new look with a fresh feel is what we expect from a designer's work and task. He knows better how to manipulate ideas of the creation of an epic design. Colors and fonts play an important role in graphic designer's work and he is professional enough in his approach and knows the ins and outs of "what to make" & "how to make".
I am unleashing inspirational typography design quotes for graphic designers. My today's post is dedicated to the designers who are seeking typography designs to trigger their mental capabilities in order to bring out a new spur and enigma of design that are vocal and not opaque . Wake up designers, scroll down and get the gaze to drag out inspiration.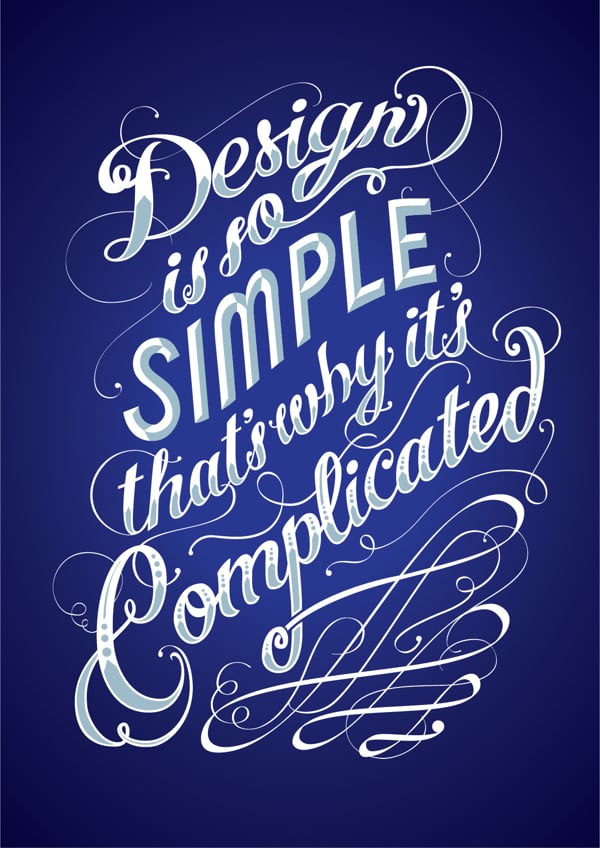 Posters are designed by Mira Malhotra
 More Cool Posters & Typography Design Quotes