Hi there friends! We are back with yet another informative and useful blog of ours and we know this for a fact that you all are going to love it but before we start, we would just like to take this moment to thank you for your support as well as for your constructive feedback that helps us improve every day.
Okay so, the topic of discussion for our today's blog is noise cancelling earbuds and if you are wondering why, then know that everything here will be said for a reason. And if you want to know what the reasons are, you need to keep reading the blog.
Have you ever clocked in at work thinking that you will start your day peacefully, reading your emails, assigning tasks and getting done with the ones that were assigned to you but then you hear loud music coming from one of your colleague's laptop and you are like; "Oh God, make it stop!"? Now, you are a people's person and you have nothing against music or listening to it as well but you know, everyone deserves to start their day in peace and once the morning blues are gone, you will find ways to jell in well.
Another thing that all of us should read up on is sensory overload – it is real and can impact a person's mood instantly so much so that they have to leave the area to calm themselves down. If you are not familiar with the concept of sensory overload; then we think that you will be happy to read this part of our blog. In easy to understand words; sensory overload is the overstimulation of one of more than one senses of the body (touch, sight, hearing, smell, and taste).
It feels like a lot is happening around and you can get triggered or irritated easily if there is some loud music being played around you, if you or someone around you wore a very strong perfume that can cause restlessness and discomfort. You would immediately want to cover your eyes, ears, nose, etc. to stop that feeling and in some cases, leaving the room or hall or the ground helps break that cycle of extreme irritability.
Since for this blog, we are going to be sharing 10 best value for money noise cancelling earbuds that you must buy in 2021, we would like to focus on the hearing of a person. Many people that happen to experience sensory overload do not feel like sharing that something is causing discomfort which means that if you are enjoying your favorite music out loud, there are chances that someone in the room might not be okay with it and they are thinking of ways to deal with their situation silently.
For all those people and the ones who do not want to be bothered when they are listening to music, watching movies etc., one of the best things that can work for them is noise cancelling earbuds. Allow us to share what noise cancelling earbuds can do so that by the end of this blog, you can make an informed decision for yourself as well as for your loved ones!
Noise cancelling earbuds are carefully designed and created to reduce the unnecessary, unwanted ambient sounds by using active noise control systems. With your noise cancelling earbuds and headphones, you can listen to whatever you would want to listen to without having to increase the volume of your content.
By using noise cancelling earbuds, you make sure that your sense of hearing does not get impacted and that you still get to listen to your favorite things without getting disturbed – be it a bus that you use to commute from one place or another to even at your workplace where you feel like listening to music while you work. In addition to undisturbed experience, you also get to save noise pollution as well and hey, the ones who experience sensory overload can also be safe from those scary feelings too, so it is like a win-win situation for everyone.
With the passage of time, more and more people are shifting towards devices and gadgets that are reasonably priced and are also innovative enough to be useful for them and for their loved ones and a pair of noise cancelling earbuds happen to be one such thing. In order to help you all get the best value for money noise cancelling earbuds, we have compiled this list of 10 items that you must buy in 2021 and we are sure that you won't regret your decision.
So, what are you waiting for? Go through this list of 10 best value for money noise cancelling earbuds 2021 and start enjoying your favorite content without having to worry about horns, people's voices and other unwanted sounds.
10 Best Value for Money Noise Cancelling Earbuds of 2021
1. TOZO NC9 Hybrid Active Noise Cancelling Wireless Earbuds
Features: ANC in Ear Headphones, IPX6 Waterproof Bluetooth 5.0 TWS Stereo Earphones, Immersive Sound, Premium Deep Bass Headset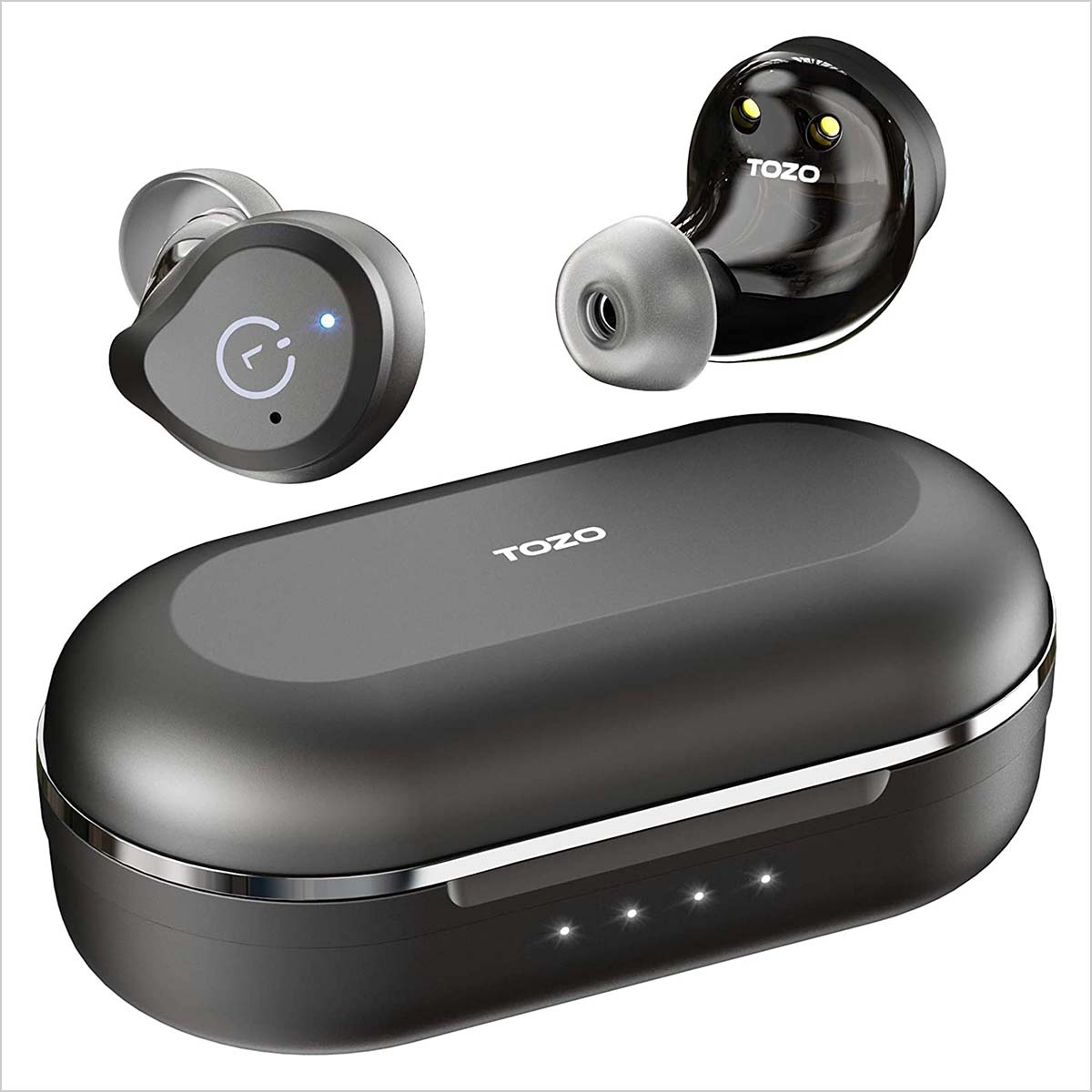 2. 
Mpow 
Wireless Earbuds with 4 Mics
Features: Noise Cancelling, CVC 8.0 True Wireless Bluetooth 5.0 Earphones in-Ear, Touch Control, Stereo Bass, Sport Headphones, 40H Playing Time/USB-C/IPX8 Waterproof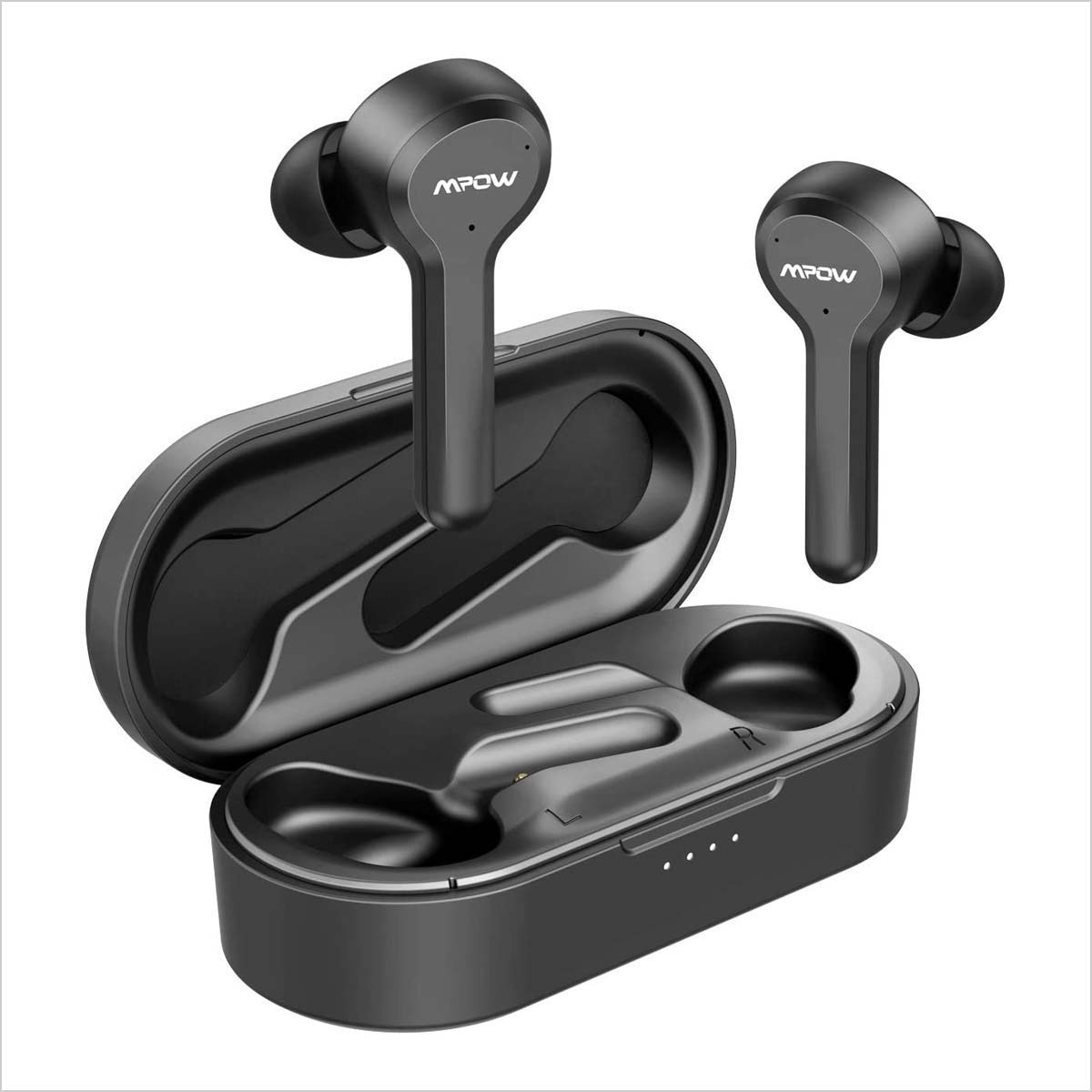 3. COWIN Apex Active Noise Cancelling
Features: True Wireless Earbuds with Mic Bluetooth Earbuds 5.0 Clear Call Immersive Sound Deep Bass IPX7 20H for Sports/Travel/Work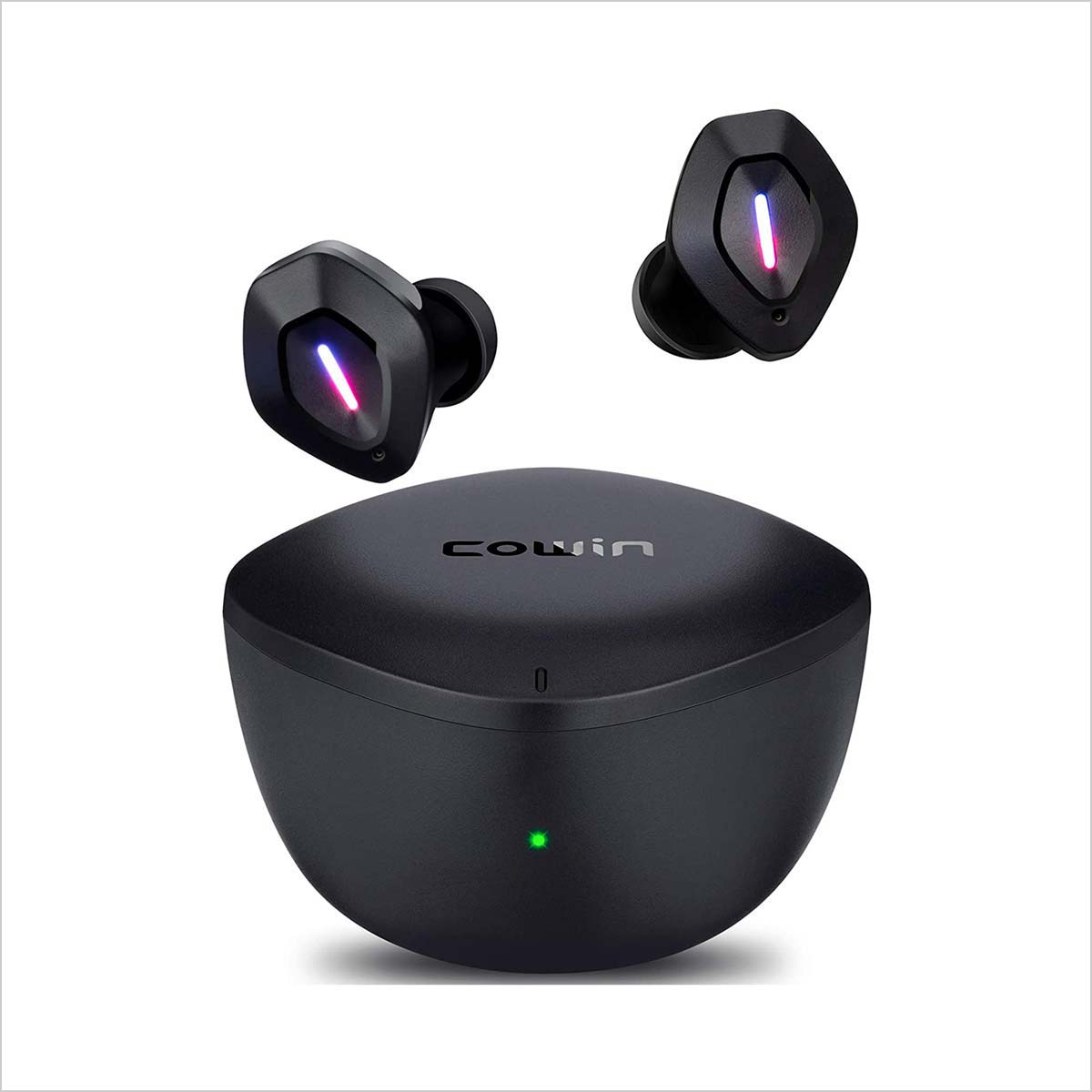 4. Wireless Earbuds, TaoTronics Bluetooth 5.0
Features: True Wireless Earphones in-Ear with mic, CVC 8.0, Noise Cancelling, AptX Stereo Bass, Touch Control, IPX8, Waterproof and 9H Playtime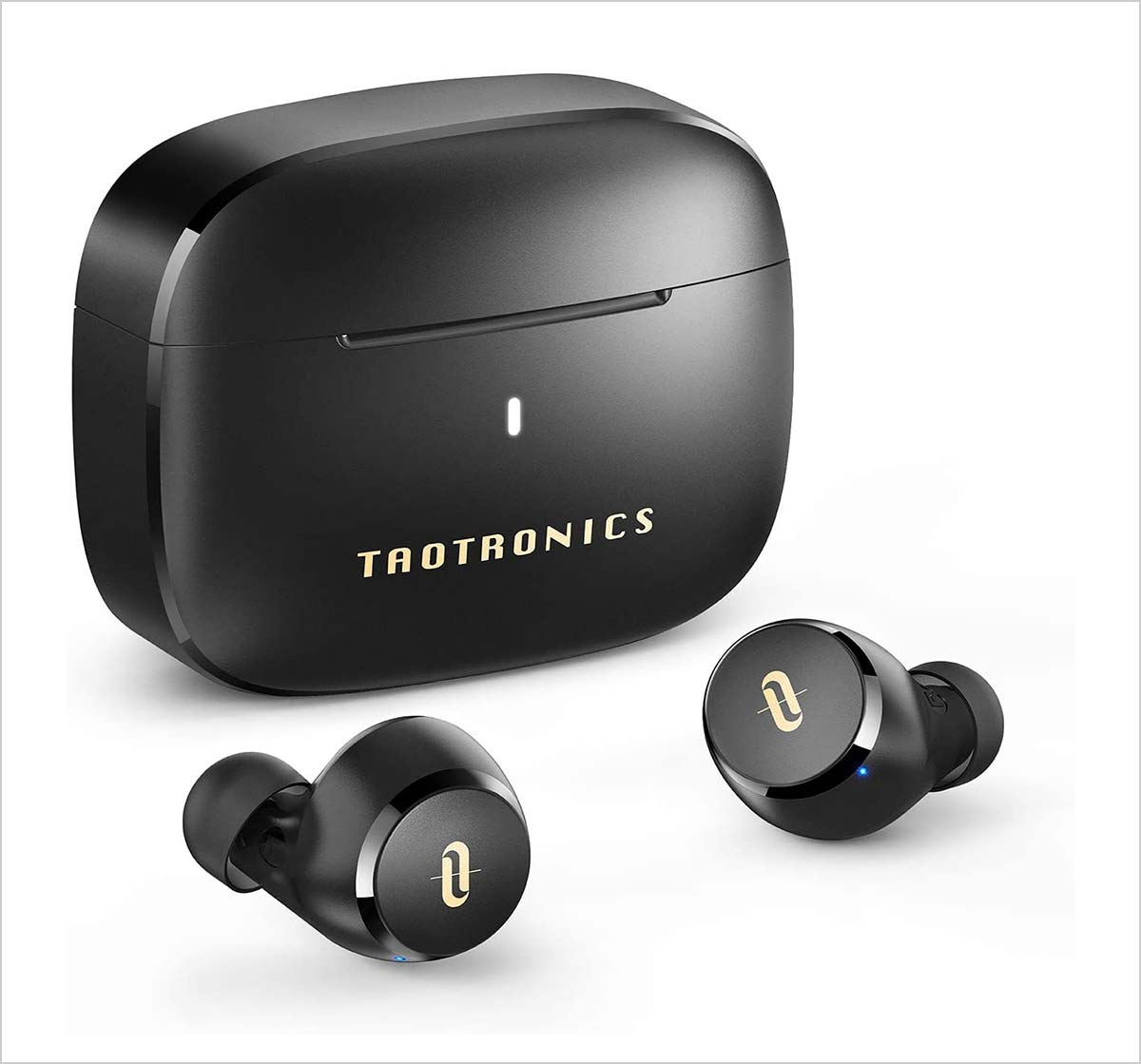 5. EarFun Air Pro Wireless Earbuds
Features: Hybrid Active Noise Cancelling, Bluetooth 5.0 Earbuds with 6 Mics ENC, Stereo Deep Bass, 32H Play Time with USB-C Charge and in-Ear Detection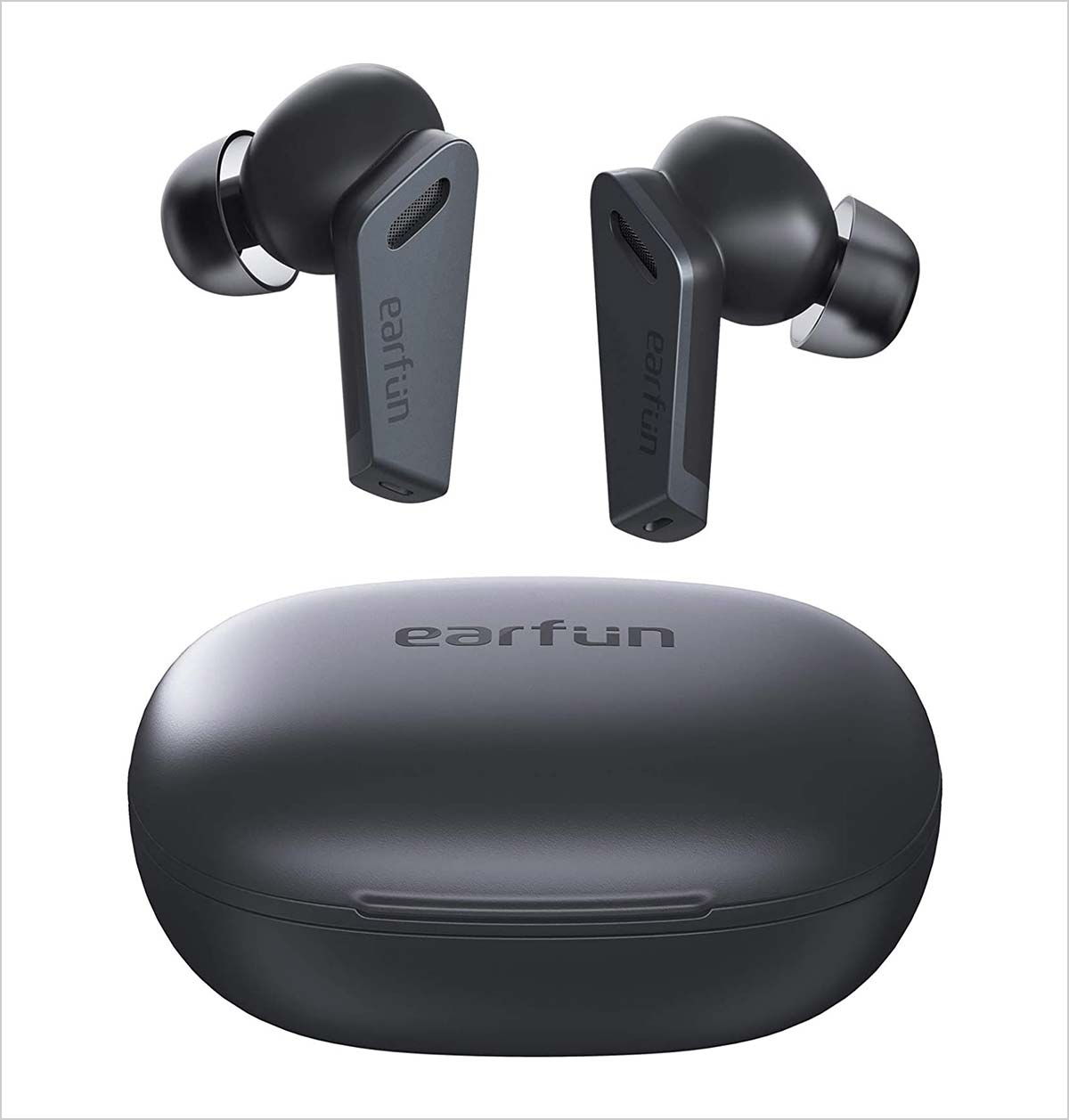 6. EarFun Air True Wireless Earbuds with 4 Mics
Features: Bluetooth 5.0 Earbuds Touch Control, USB-C Quick Charge with Wireless Charging, Deep Bass, in-Ear Detection Headphones, 35H Playtime
7. 
Tribit 
Wireless Earbuds with Active Noise Cancelling
Features: Bluetooth 5.0, Earbuds with Deep Bass, ENC, 4 Microphone, Smart Touch Control, 35 Hours Playtime for Work/Home/Office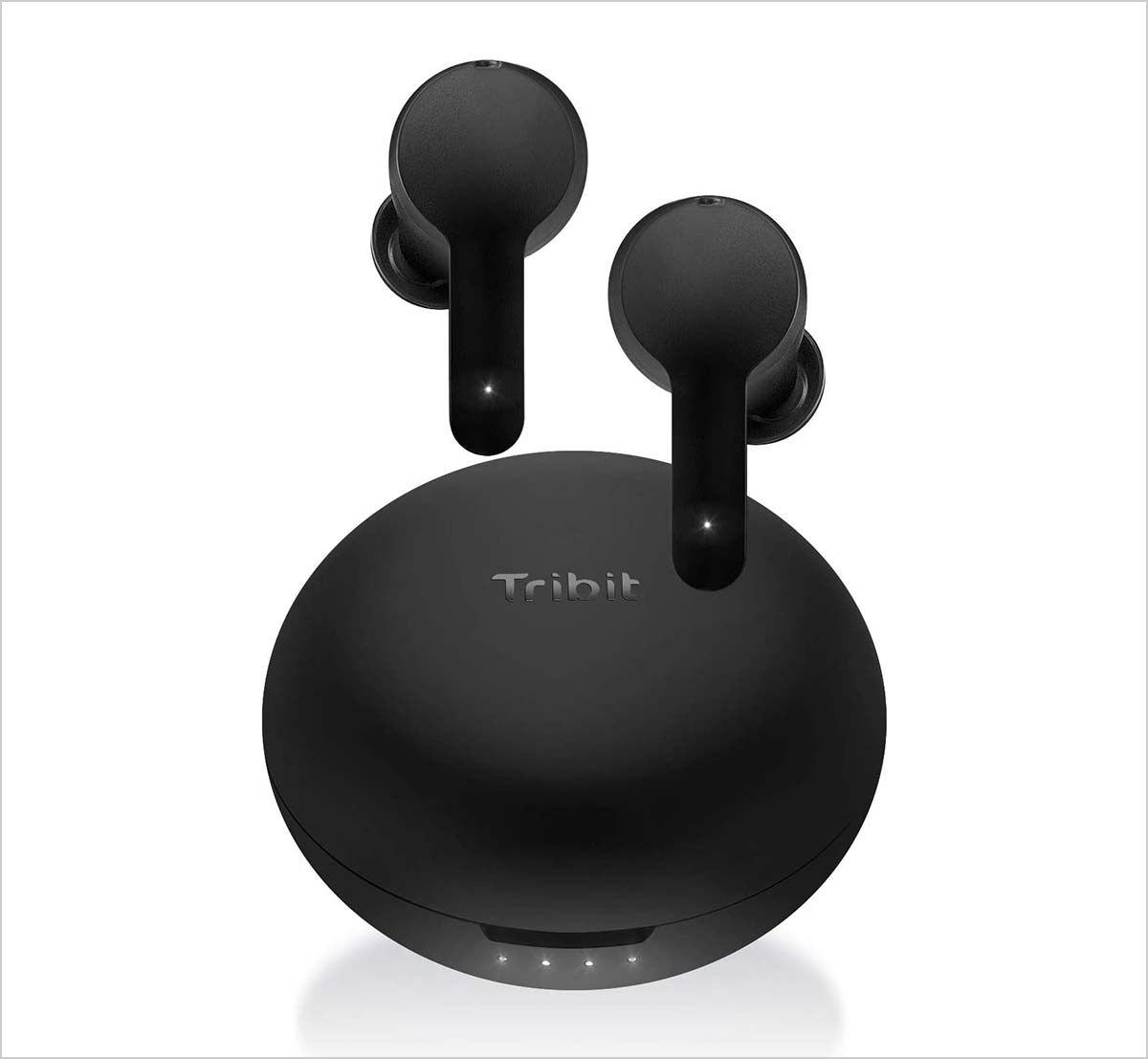 8. Boltune Bluetooth Earbuds with 4 Mics
Features: Wireless Earbuds Active Noise Cancelling, 4 Mics Noise Reduction, Enhanced Deep Bass, IPX8 Waterproof, 30Hrs ANC Earbuds, USB-C Quick Charging Case and Smart Touch Control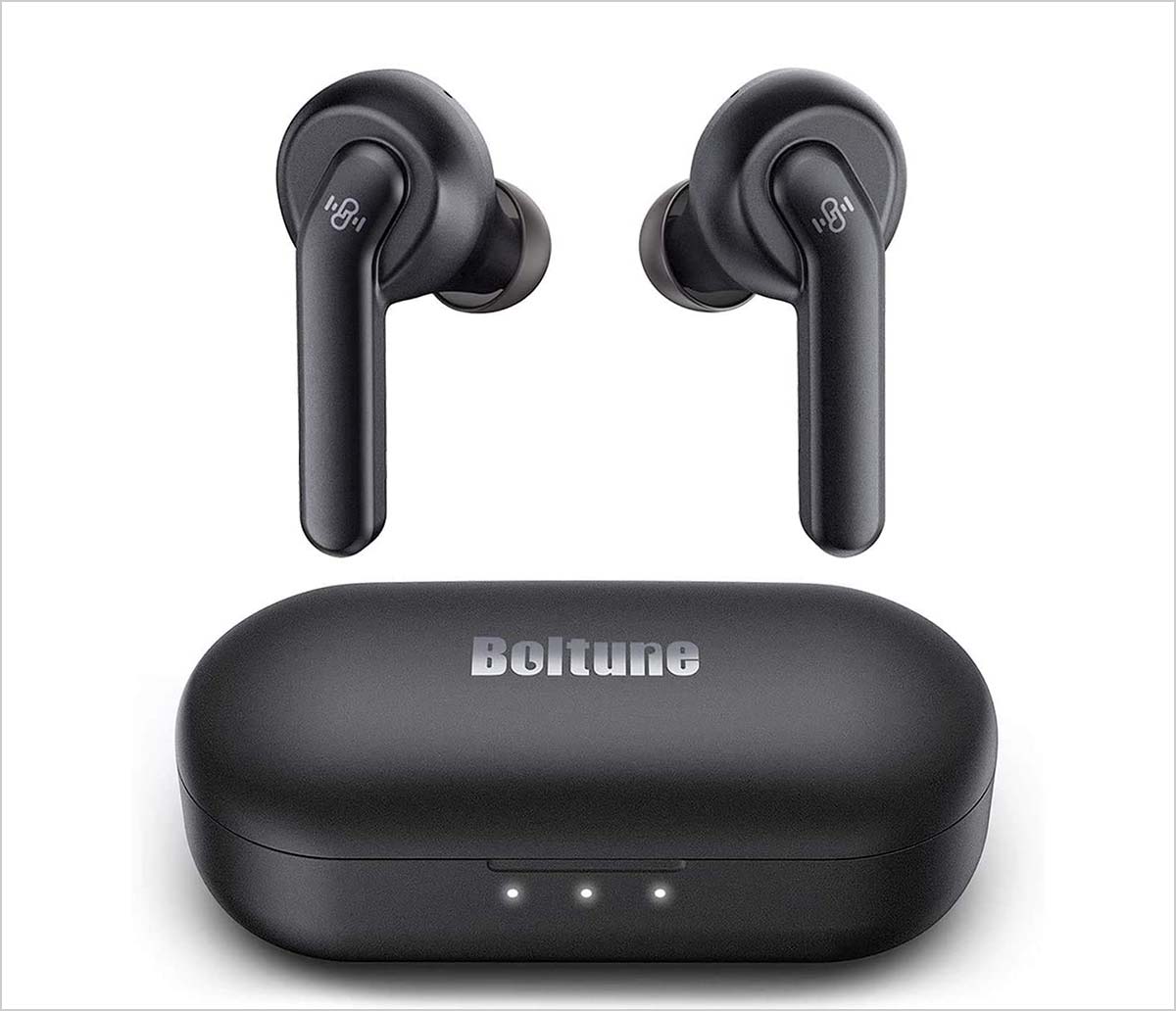 9. Motast 
Wireless Earbuds Sports
Features: In-Ear Bluetooth Headphones IP7 Waterproof, 100H Playtime, TWS Earhooks Headset Stereo, CVC8.0 Noise Cancelling Wireless Earphone with Charging Case for Workout, Running and Gym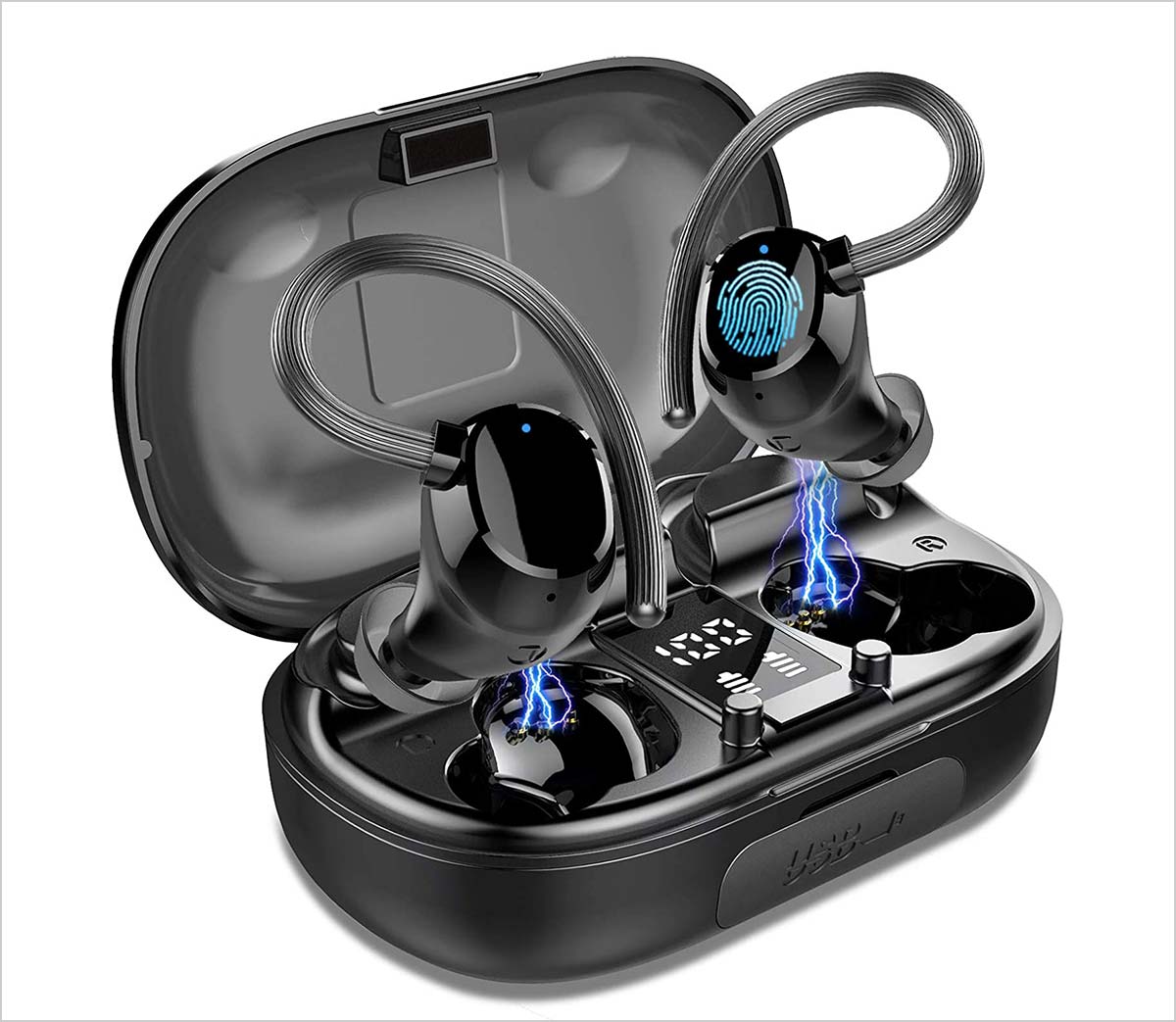 10. Ultralight Boltune Bluetooth 5.1 with 4 Mics
Features: Ultralight Comfort Wireless Earbuds, CVC 8.0 Stereo Sound Deep Bass, IPX8 Waterproof in-Ear Headphones, Single/Twin Mode for iPhone/Android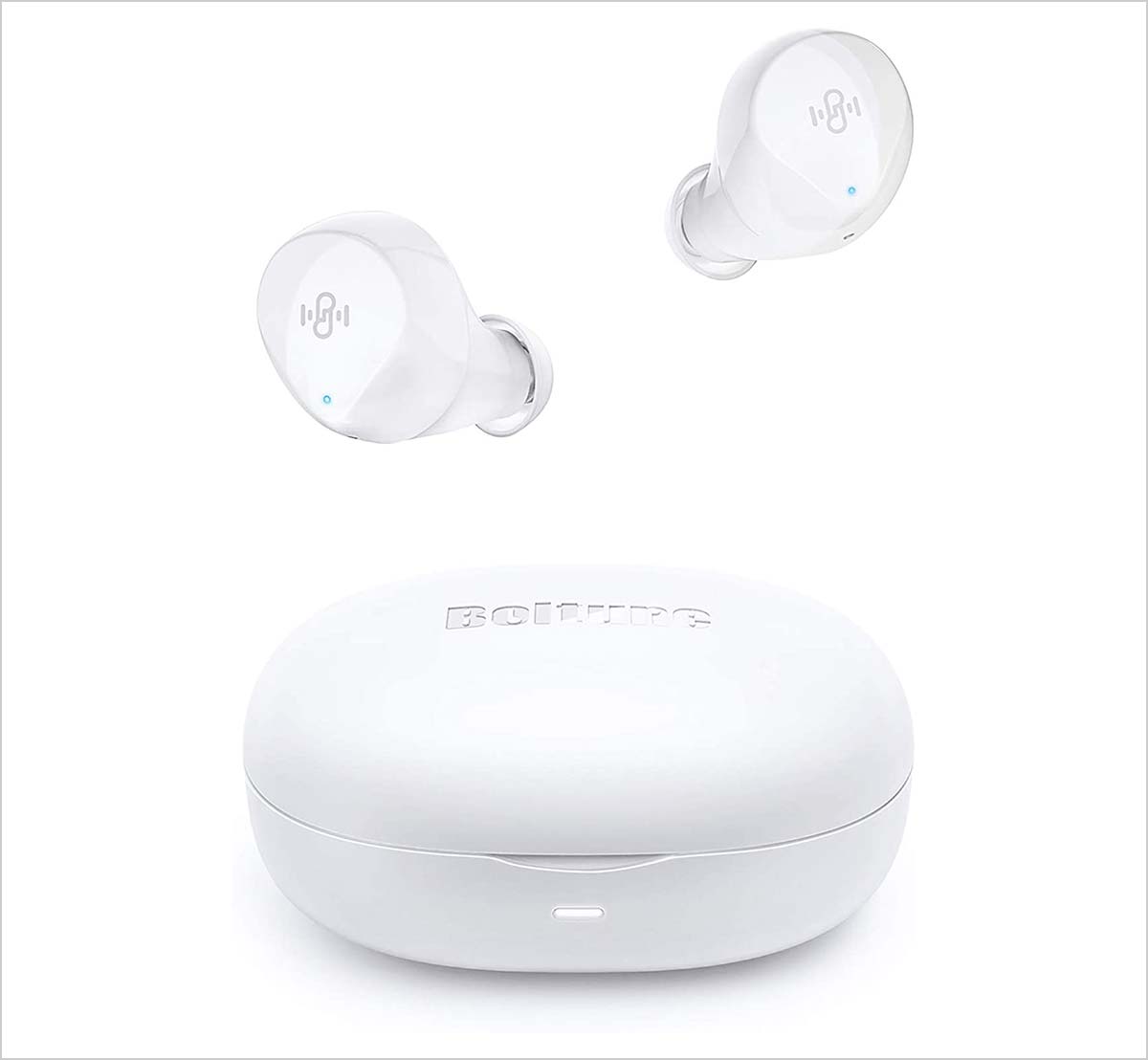 Recommended: