Hi there friends! It feels like another day, another logo design blog kinda thing exclusively at our website because we know that you guys are always looking for stunning logos to get inspired from so that you can say goodbye to your creative block. In our today's blog, we have gathered really awesome logo designs by Mohamed Adel who is an Egyptian art director and has worked on hundreds of projects as an art teacher, advertising & marketing coordinator as well as an advertising manager. We feel so good to see diversity in the field of art & design and we are glad to share it with you all.
Since most of your guys are associated with advertising, marketing and design in personal and office level capacities, we are sure that you know the importance of a good logo. But we would like to ask this question to you before we continue the rest of the blog; on a scale of 1 to 10, how good is your logo? And before you answer that, we would like to share it with you that your logo does not have to be good, it has to be great to make a long lasting first impression. It is okay if you are wondering about how to make a great logo because that is when great things will start to happen. Keep reading this blog to know more!
Always remember that your logo and branding design can make and break your business and since no one wants to see the brand fail, it is important to ensure an effective branding design that you can make the most of too. A logo design, once launched must not be changed at least five years but more than that time period can result in an outdated brand persona. Know that the audiences are well read and they have access to everything that is happening on the internet – meaning that they are looking at your brand's communication as well, both online and offline so make sure that you don't lose them as an old logo / branding design is perceived as the business is out of touch with what's happening in the present.
Designing a logo that is great and effective might sound like a long process and maybe tiring too because we know that there are so many clients that do not know what they want but they want it to be perfect. To make sure that you do not drain yourself in the process of making a logo and other branding material, always create a list of things that you need to do before you practically start doing them. For example; a great logo is something that stands out and helps the brand get the recognition that it deserves.
To initiate the journey of an effective logo; do your research and see what other brands of the same category are doing. Your goal is not only to do better than whatever everyone else is doing but you also have to make a design that can be used for anything and everything when it comes to branding – from a digital creative post to a billboard design, the logo must be compatible to all sizes and everything else that matters.
Another pointer that makes a logo a great one is that it reflects what the business stands for. You may have worked on promising brand values and you may have committed to deliver it all to but if you are not vocal about them, then there are chances that the audiences won't be able to know what you are offering and what you are making promises for. In addition to that, make your logo distinct and use such design elements that are different than the ones already in use. This will help you create more impact and it will gather more traction too. And now that we have discussed the ways you can follow to make an interesting and great logo design, let's talk about Mohamed Adel's logo that are innovative and cool and that can help you make your own logos great as well.
From line art to imagery to complex designs to keeping it simple yet effective, Adel has made sure to create a variety of logos that stand out on their own. Interestingly, you can also see names made into logos too and look how beautiful that one stands out on its own – mainly because it is unique and it sure has the power to impress the targeted audiences as well. Similarly, all the logos that Adel has created for his projects have a story in them which is captivating and won't bore you. In short, you need to know that a logo design must be created with a back story and a meaningful one to grab people's attention.
It's time for us to leave you with these cool logo designs by Mohamed Adel. Do share which ones your liked the most in comments.
Logo Credits: Mohamed Adel
39 Innovative Logo Designs by Mohamed Adel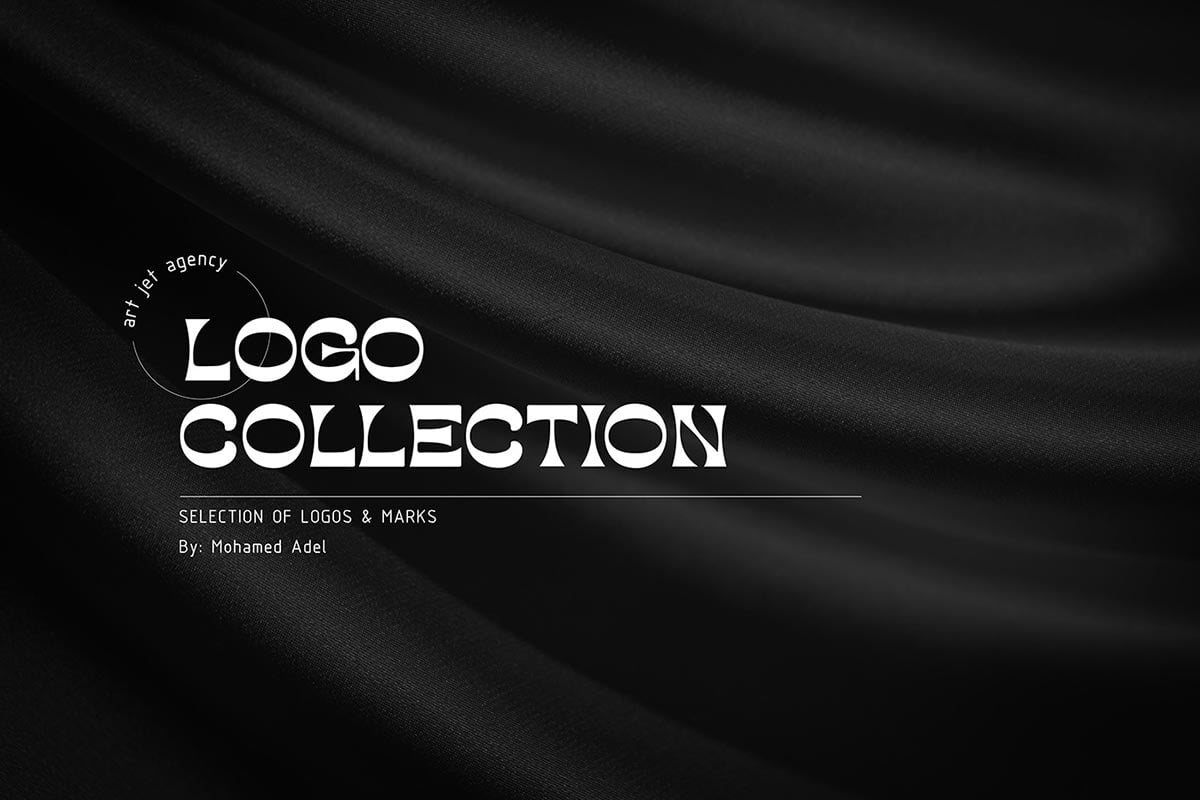 Recommended: