It is human nature to care for the things he loves to the core, whether it be another human being, animate or some inanimate thing. We naturally feel connected and linked to the things we own, we owe it a great deal of attention. Giving things value actually make them durable and long lasting.
You see, even relations in this world demand attention and care from you. So you hold on to the ones you love and you keep a check on them that either they are doing good, or they are not having a pleasant time. The same rule goes everywhere, if you want a thing to sustain its existence and stance you must pay it a regular look. Suppose you buy an expensive gadget and after some days you just throw it away on the bed carelessly, it will lose its charm to your eyes, it will fall off, break down and usually it won't maintain its shape. So always cover the things, and protect the delicate stuff you have at your disposition whether it be your furniture, your accessories, your devices, laptop or anything at hand.
Things demand safety of yours and you must keep them safe for a good future use as well. Of course you have spent mighty pennies on it so you get to put your best foot forward in order to keep them in good position. Down here my post will highlight before you some case and covers that you can use for your iPad keyboard. Check out these 10 Best iPad Pro 9.7 & 12.9 keyboard case you should not miss. Some of them are expensive but they are surely worth buying.
Stay tuned for more amazing design dose, art collection and a chain of some superfluous tech posts in future as well. We are here to bring you the best of all that we can.
1. Zagg Slim Book Pro for Apple 9.7 iPad Pro keyboard case with pen
Price: $149.99 | Buy from here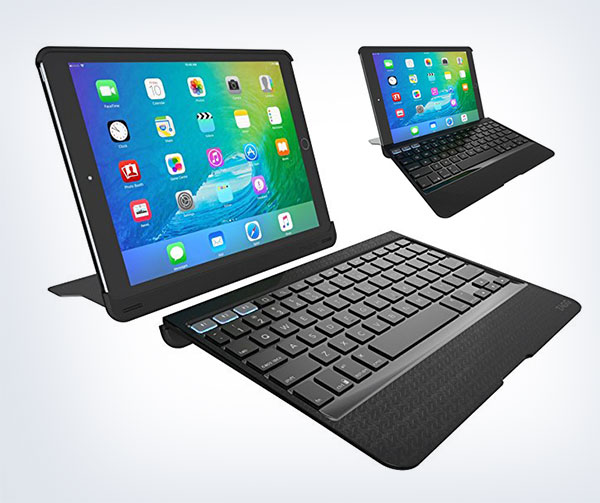 2. Logitech Create Backlit iPad Pro 9.7 Keyboard Case with Smart Connector
Price: $109.99 | Buy from here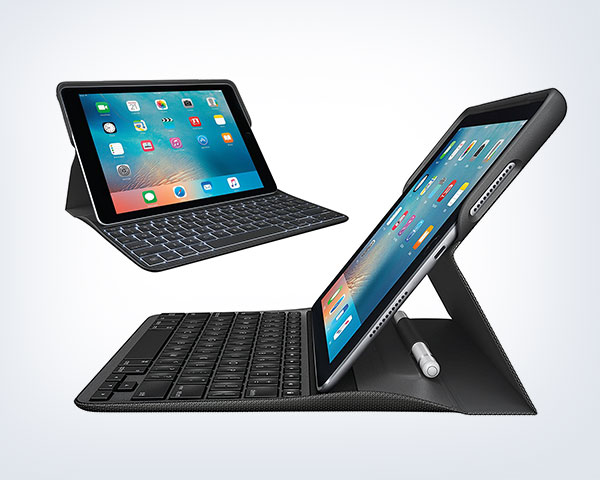 3. Belkin QODE Ultimate Lite Keyboard Case for iPad Pro 9.7-inch
Price: $82.99 | Buy from here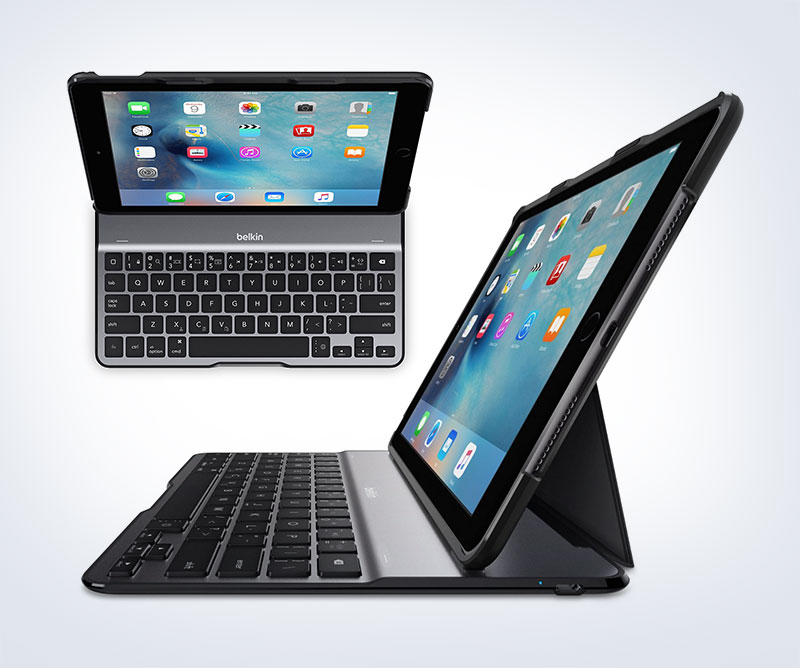 4. Infiland iPad Pro 9.7 Keyboard Case – Ultra-thin Smart Stand Cover Case with Apple Pencil Holder
Price: $49.99 | Buy from here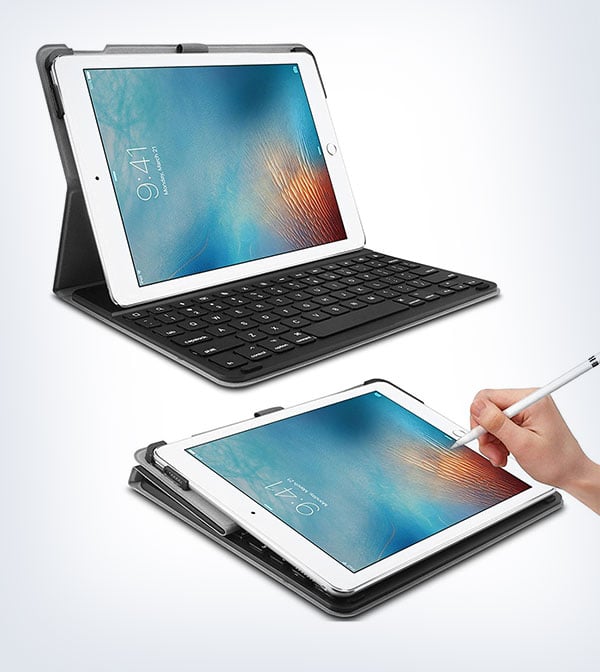 5. iPad Pro Keyboard Case, New Trent Airbender SmartPro with Detachable Wireless Bluetooth Smart Keyboard for the Apple iPad Pro 9.7
Price: $36.92 | Buy from here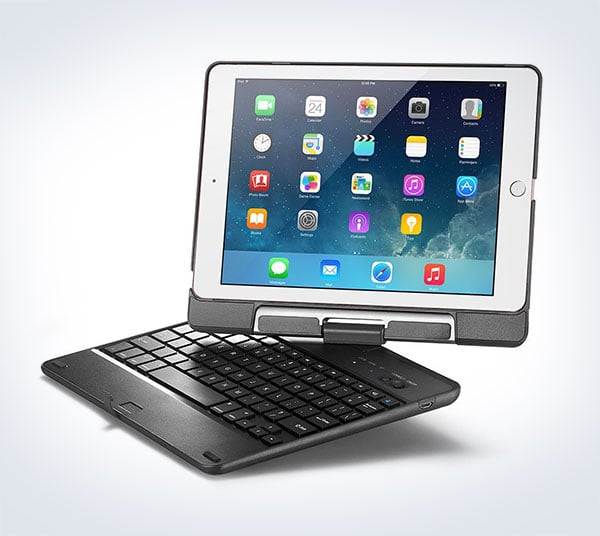 6. iPad Pro 12.9 keyboard case Cover with Rechargeable Battery Power Bank for Apple iPad Pro 12.9″
Price: $94.95 | Buy from here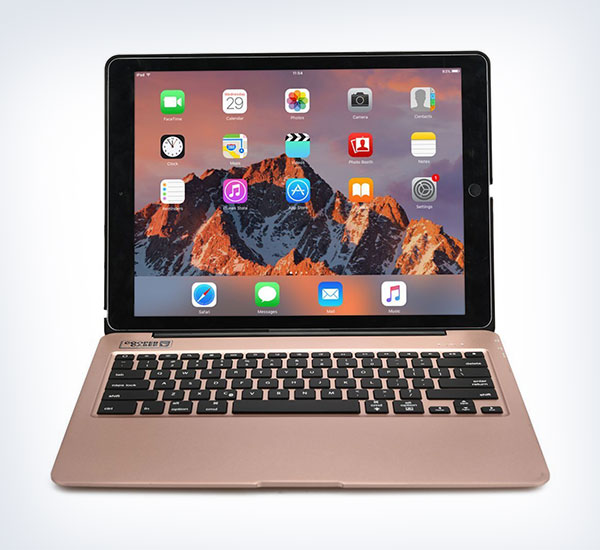 7. iPad Pro Case PU Leather Folio Stand Case with Pencil Holder
Price: $90.47 | Buy from here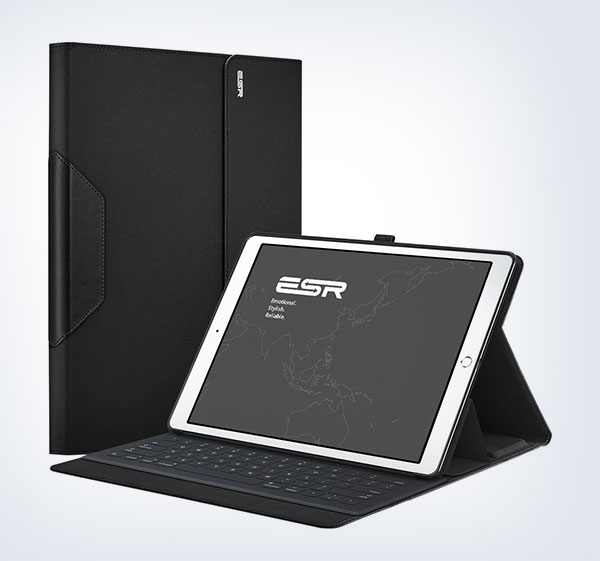 8. iPad Pro 12.9 Keyboard Case- Infiland Ultra-thin Smart Stand Cover Case with Apple Pencil Holder
Price: $49.99 | Buy from here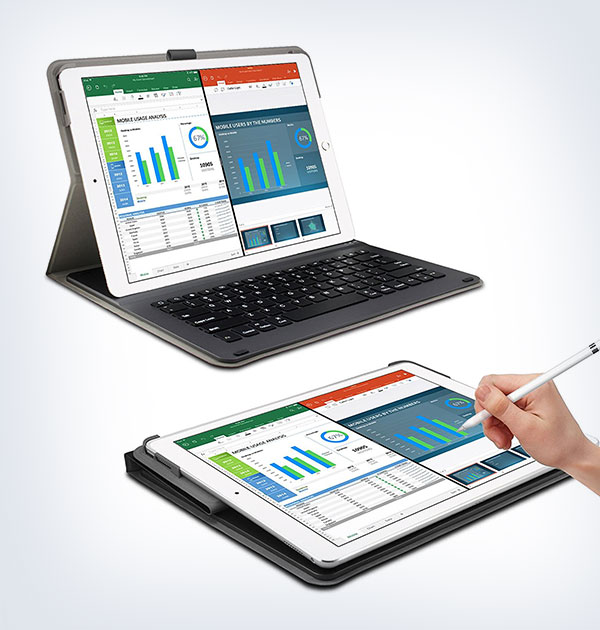 9. iPad Pro 12.9 Keyboard Case Ultra Slim 360 Rotatable Keyboard Cover
Price: $48.93  | Buy from here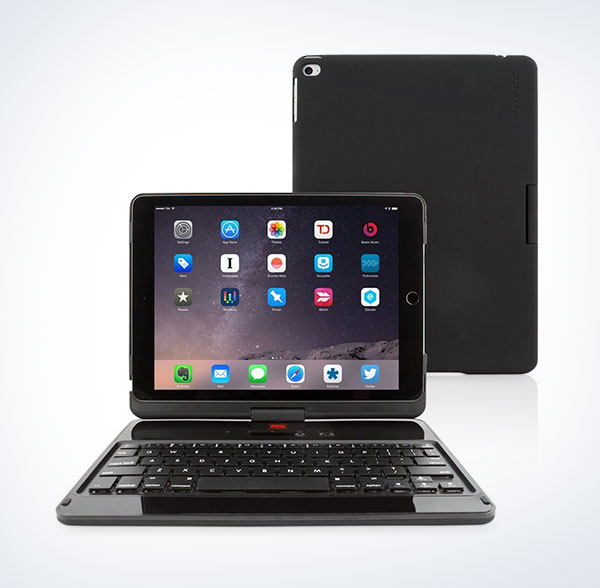 10. iPad Pro Case – Tomsenn Wireless Bluetooth Keyboard Cover Case for iPad Pro 12.9 inches
Price: $45.99 | Buy from here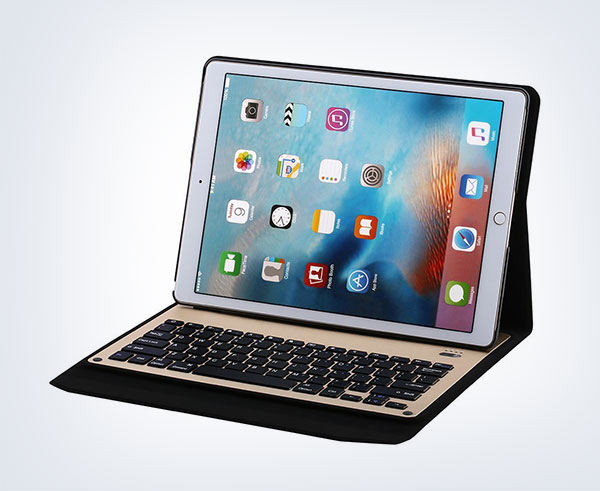 More Cool Gadgets & Gifts You would love to buy: