Hi there everyone! We hope that you guys enjoyed reading our previous blogs and that you are very excited to check out what we are about to share with you all today. But before we start doing that, we would like to take a moment to thank you all for the love and support that you send our way and for also sharing our blogs with the people that you love and care for. We hope to see more of that happening in the future too. Allow us to now share with you guys everything that you need to know in order to make stunning octagon backlit signage designs for yourself and for the businesses that you are associated with.
When it comes to promoting your business, you have to make sure that you are doing everything right so that once you have gone live with the branding design and other promotional stuff, you know that you gave your 100 percent to make it a success. Now, there are many different ways of doing one thing but the way you do it is what matters the most. Many people have many different types of strategies to follow that have worked for them in the past and they continue to follow them as per their experience too because if you have cracked the code of doing something, all you have to do is to tweak it a bit here and there and you will have something new and different to go with, right?
We are sure that you guys must have worked on multiple signage designs in the past and now you are planning to create something that you have not made before but you want to experiment this time around, play with all your options and devise new and improved strategies that will help you achieve your business goals more efficiently. And if all of that is true, then we are very happy to share with you guys that, that's exactly what you needed to have so that you could all utilize our free octagon backlit signage mock-up PSD file in all your creative ways for your personal and commercial design projects.
In this part of our blog, we are going to be sharing a couple of easy-to-follow tips and tricks that you can go through so that when you initiate the brainstorming and design processes eventually, you are clear on what you have to work on and what you can expect from your own creativity. Make sure that you guys have read the blog till the end to make better and more informed decisions that will get you the results that you want.
Recommended: 135+ Free Outdoor Advertisment Branding Mockup PSD Files
For the brands that you have launched already and the ones that you are going to be launching; it is essential for you and your entire team to know the business inside out so that you can work on exactly those things in order to cater to the market demands as well as to the needs of your customers/clients, etc. In addition to that, you also have to get insights into how your competitors are doing things. This is obviously not for you to copy them or anything but to make sure that you have something different to offer to the people in general, you must know how what is being done already and how you can stand apart from the crowd.
Customer surveys, questionnaires, online polls and a few options that are there which can get you the data on what your potential customers expect from you and we are sure that once you have gathered all the information that you needed to develop the key messaging, branded communication, etc., then you will also be able to deliver in a more effective way as well. Also, one more thing; make sure that you guys are open to trying out new things that others shy away from. There is no harm in bringing something unique to the table as long as it is relevant and meaningful, and of course, harmless as well. Lastly, make mock-ups so that it is easier for you to incorporate changes if need be.
Recommended: 60+ Outdoor Signage Mockups
That's all for today from our end, you guys! We hope that you had a great time reading the blog and that you will also share it with your graphic designer friends, favorite colleagues and anyone and everyone who you think can benefit from our free yet highly editable octagon backlit signage mock-up PSD file. Also, let us know if you guys have any suggestions or requests to share with us so that we can work on your requested content and be back here with more exciting stuff to read and work on in our upcoming blogs super soon.
Free Octagon Backlit Signage Mockup PSD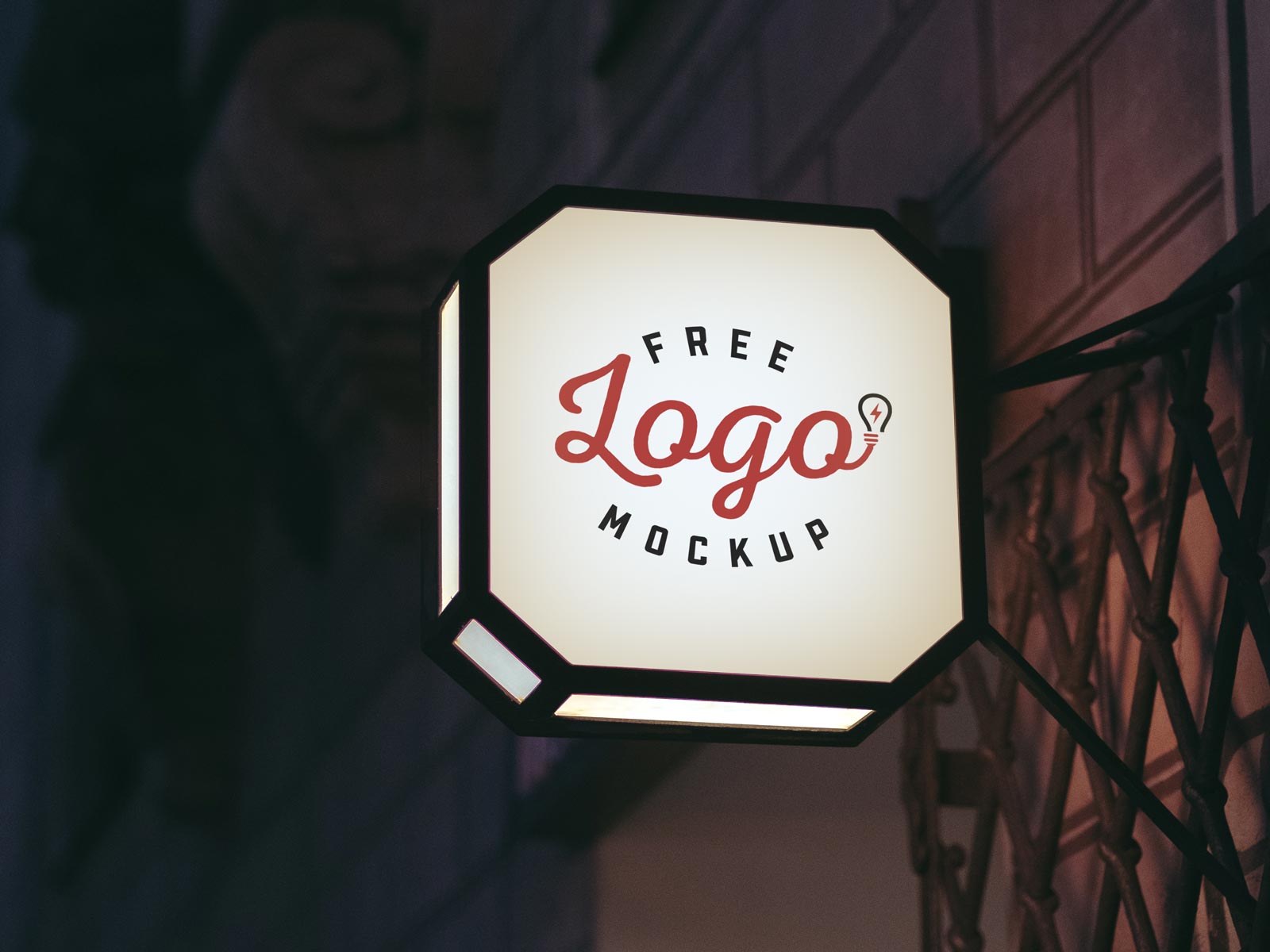 Available Format: Layered PSD with smart object insertion
License: Free for personal and commercial usage
Zip File Includes: Sign Mockup PSD
Note:
1. PSD Mockup is allowed for sharing online (A Must Linkback to this page)
2. Layers are hidden to decrease the size of the file kindly unhide and place your design on a red-colored layer.
3. Say thanks if you like or share/tweet with your friends.
Download Sign Mockup
Recommended: