Why You Need Great Typography When You Start a New Business
There is no way around it: you need to have content on your website. As a new business, it's even more important to have great content. But the standard blog posts, headings and articles are simply not very interesting to most people. Typography has come to answer the call and kill boredom on websites and promote your new business even faster. The ability to create interesting typography shows you're more than just a business looking to make money. It shows you're a business looking to have fun while connecting with your clients. All you need to learn is how to use typography and to incorporate it within your website so you're getting the most out of the concept. Here are some ideas that will help you utilize this amazing way to grab attention and engage with your clients.
Learn What You're Trying to Say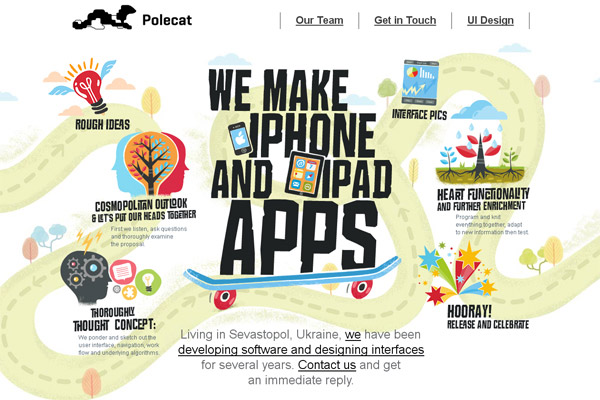 When you're choosing typography for your website, you're choosing how people are going to view your site overall. Creating the right image right from the beginning is extremely important, so take your time in looking at the typography that truly represents your company and what you stand for. You may also want to make sure the typography is something you can utilize not just on your website., the choice of typography is highly important not only to the way people will perceive your new business, but also whether they will take seriously what you have to say. Make sure you choose something fun, but not unprofessional.
Font Selection Makes a Difference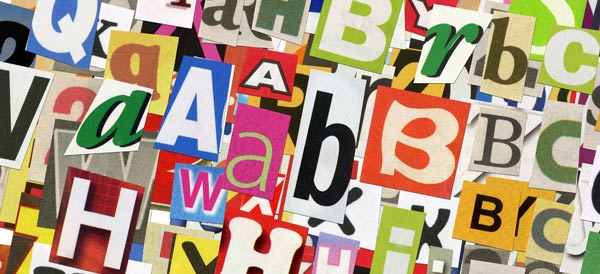 As you're creating the typography, you're also going to need to concentrate on the type of font being used. There are so many choices and all of them can express a different look and feel based on what you're looking to accomplish. You should play around with a few different fonts to see what kinds of emotions they elicit from you and from your friends. Write out a sentence and take a look at it in different fonts. Try not to read the actual sentence. Instead, take a look at the font and see how it makes you feel. If you like what you feel, use the font; if not, you can try something else. Keep in mind that the font will take on a slightly different appearance when put into the final design. You might want to have a few font types chosen to see which ones will be the best fit for what you're looking to accomplish. For instance, if you have a company that produces vintage-style products, you might get a kick out of using a font like Cirq.
How Your Potential Clients Interact with Typography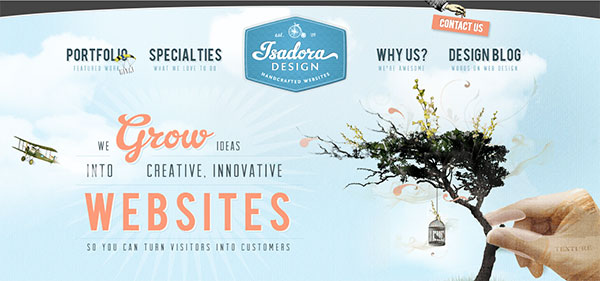 Typography is more than just the ability to express your thoughts through words. It's about engaging your clientele. Perception is only a part of what you're looking to accomplish. You're also looking to gain comprehension based on your clientele's ability to read and comprehend what you have on the page, according to Website Magazine. If your font is fun to the point of distracting from the ability to read the words on the page, people are not going to take the time to try to struggle through reading it. Instead, they're just going to move on to a page that is easier to read. Make sure you're considering your audience and their feelings about certain kinds of typography. If your clientele is more austere you might want to steer clear of anything utilizing bright bubbly curves and stick to something closer to what you might find on the pages of a novel.
Organize Your Font in Size and Spacing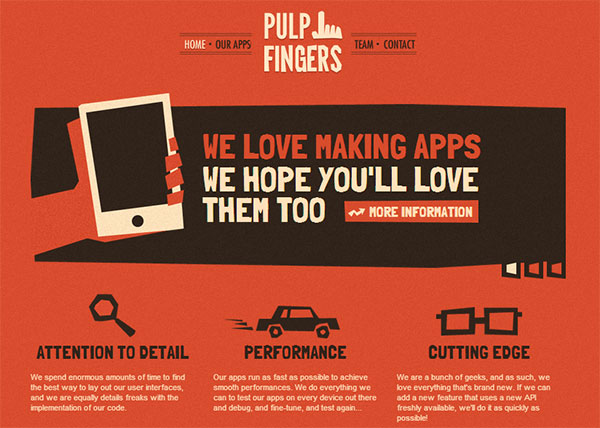 The last element in typography you need to consider is the sizing and the spacing. This is highly important to the overall value of your typography and should not be ignored, according to Entrepreneur. Make sure the typography you're using allows you to create a flow in the work, so the reader is encouraged to continue to the end of the content section. If you have the right spacing, readers will not get tired, even when they're reading a lot of text. If you have a small amount of text, you only need to concentrate on what is going to grab and keep the attention of your readers. Focus on the goals of your content and how you're going to accomplish these goals. Organizing the size and the spacing will carry through your objectives and make your entire website more effective.
More Beautiful Typography Posts:
Receive interesting articles & freebies right in your inbox
Make sure you confirm your email address through the link we just emailed you