'Double, double toil and trouble;
Fire burn, and caldron bubble.'
Halloween is about magic spells, spooky avatars, impersonations and much more. It is spectacularly disturbing, weirdest and spooky, we love it to the core and we want this day to never come to an end, because it is different and smashing. Halloween is around the corner and there are many things yet to be prepared for the event, ever since this is about darkness and dreadful happenings therefore every one of us simply try to be as outrageous as we can so to make the best out of everything related to Halloween day.
Here I am putting forward collection of 5 free scary Halloween pumpkin carving stencils, printable patterns & ideas of 2017, I am sure you will make use of them in your Halloween setting, these printable can be hanged around, you can paste them on walls, you can also make the stickers of Halloween and give each other some spooky Halloween cards as well.
This day is equally enjoyed by adults, kids and elderly people, we spend way too much to create the ambiance and feast of Halloween. Pumpkins, spider webs, graveyard, haunted houses, black cat/ bats and owls are the ingredients of the event. What are your plans for this day? We have been presenting Halloween collection to you lately and your response is encouraging. Thank you all for noticing our efforts and helping us grow stronger.
We never compromise on the quality and excellence of the blog. For more amazing design, art and tech collection stay tuned to us, we are all laced up to put forward amazing assortments of design to benefit you. Here we go to come again tomorrow with some fantastic posts. Here we go, boo the world and remember Halloween is made to be celebrated, so don't harm others and stay safe. Cheers!
Don't miss out these cool Halloween freebies:
1. Halloween Scary Pumpkin Carving Stencil 2017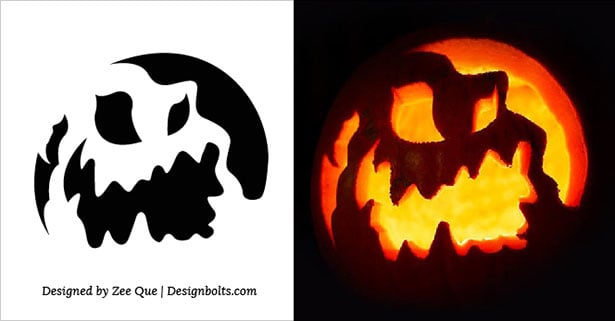 Free Pumpkin Carving Stencil 1  
2. Funny Pumpkin Carving Pattern 2017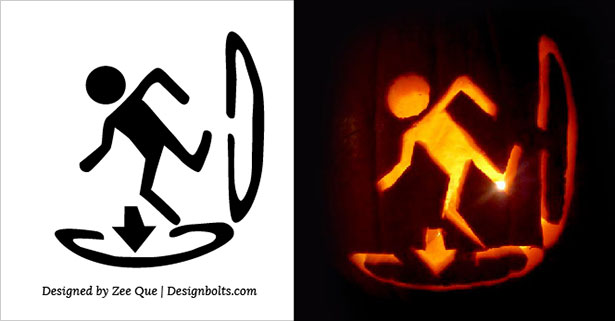 Free Pumpkin Carving Stencil 2 
3. Scary Pumpkin Face 2017
Free Pumpkin Carving Stencil 3 
4. Scariest Pumpkin Carving Stencil 2017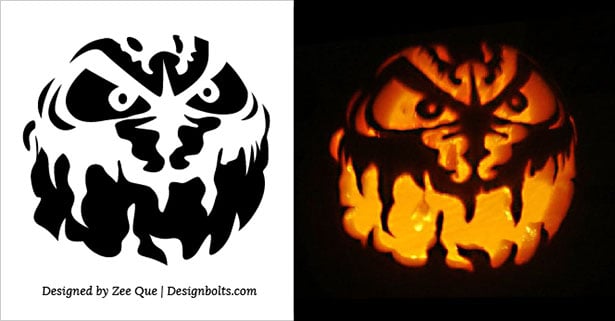 Free Pumpkin Carving Stencil 4 
5. Scary Tree Pumpkin Carving Pattern 2017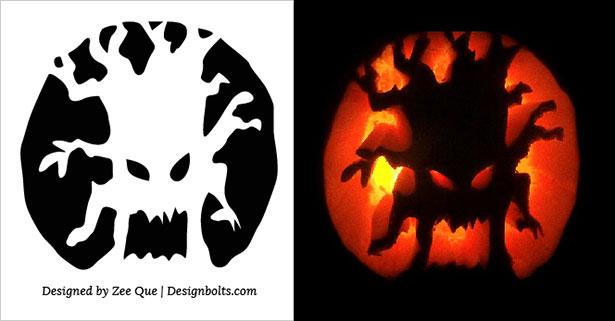 Free Pumpkin Carving Stencil 5 
Halloween Scariest Pumpkin Carving Printable Pattern 2017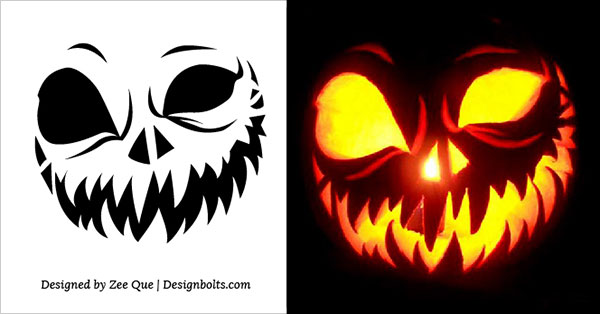 220+ Free Best Halloween Pumpkin Carving Stencils Ever