Halloween is here to blow our minds yet again with all the more weirdo and outrageous happenings. The time has come when we will be able to play Trick or Treat with our friends and family to grab fun and enjoyment. It is a day to create memories, by wearing horrifying avatars, putting on spooky costumes and to take part in the Halloween parade/crawl.
People walk in zombie style to appear as a dead corpse is walking alive on earth. In the grounds and gardens people hide themselves and when a pedestrian passes by, they at once appear in the scene and cause chills in the spine. We hear shrieks of horror, howls of wolves and terrible cries in the air, that's what Halloween stands for.
Each year we expect the event to be more astonishing and more cherishing. I am sure this year it will be different and weirder than before. Don't forget to arrange pumpkin parties at your place and invite you dear ones and folks for the sake of ecstasy and togetherness.
I have been showcasing posts dedicated to Halloween in order to assist you with Halloween ideas so you can avail the best chances to celebrate the day with comfort & ease. Go with handy and cheap stuff, you don't have to go overboard with massive and costly purchases rather cut your coat according to your cloth.
I am unveiling 10 Free Scary Halloween Pumpkin Carving Patterns / Stencils & Ideas 2014 that would help you out with stencils that how little and biggie big pumpkins can be carved and decorated in the indoor/outdoor Halloween setting/ambiance. Insert in yellow, red, green and neon lights to make pumpkin carving as ferocious as possible.
Have a look down below and do let me know what more you expect from us to present before you for the Halloween day this year. Boo the world around you guys! Stay safe and do not harm others. Fun around but keep safety measures intact. Cheers all the way!
Don't miss out these cool Halloween 2014 posts:
10 Free Scary Halloween Pumpkin Carving Patterns / Stencils & Ideas 2014 | EPS, Ai & Jpeg
1. Scary Pumpkin Carving Patterns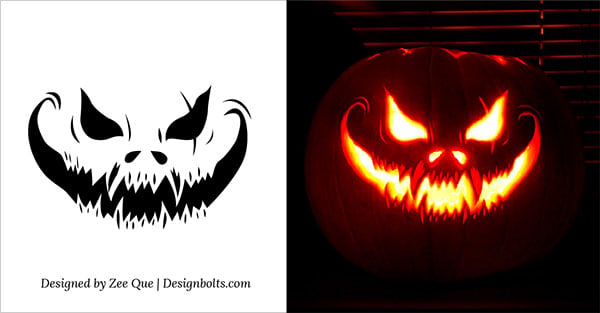 2. Easy Pumpkin Carving Designs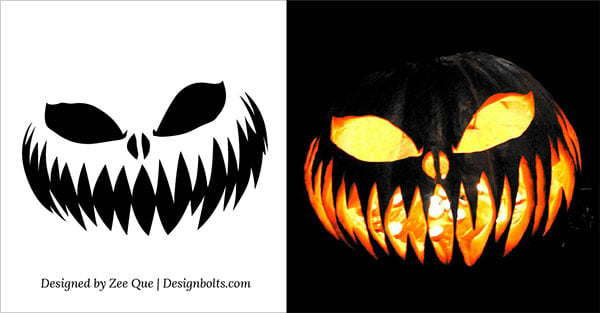 3. Scary Pumpkin Carving Ideas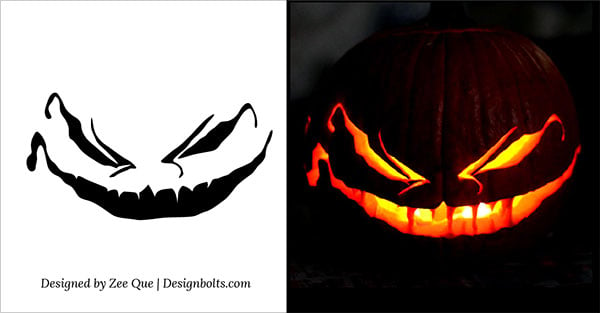 4. Best Pumpkin Carving Patterns For kids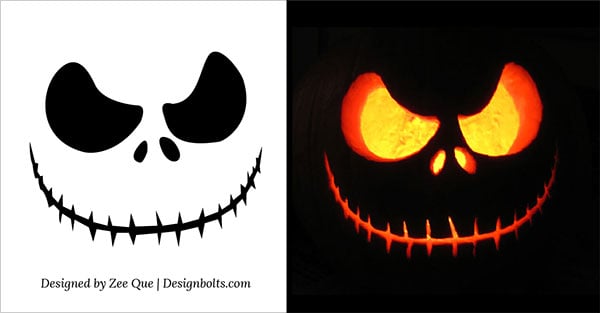 5. Best Free Pumpkin Carving Stencils 2014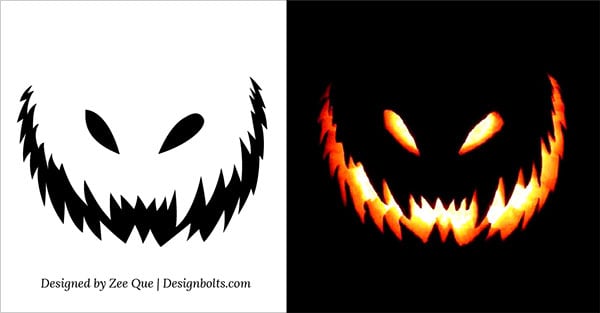 6. Free Pumpkin Carving 2014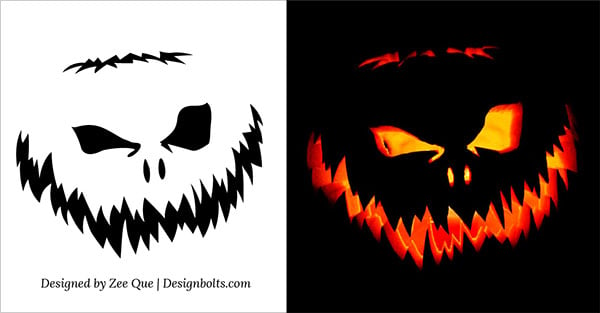 7. Easy Pumpkin Carving Stencils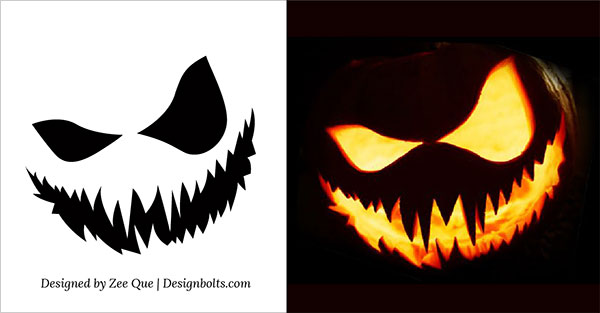 8. Halloween Pumpkin Designs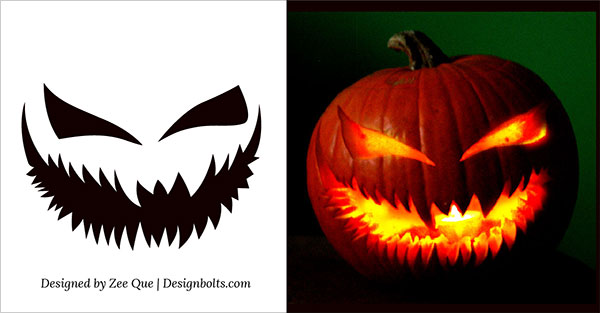 9. Scary Pumpkin Carving Ideas 2014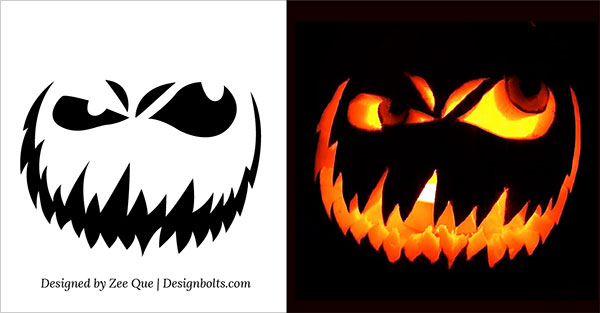 10. Scary Pumpkin Carving Patterns 2014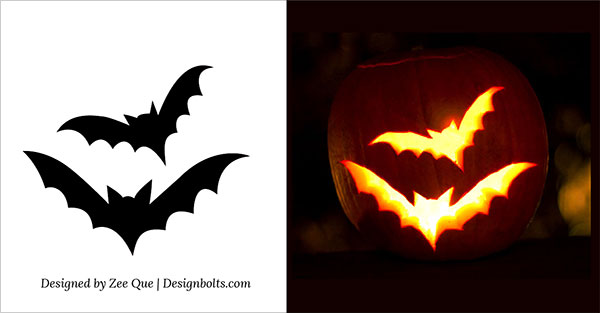 Scary Pumpkin Carving Stencil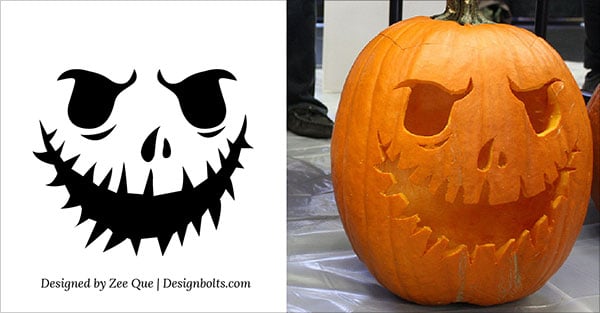 Free Scary Pumpkin Stencils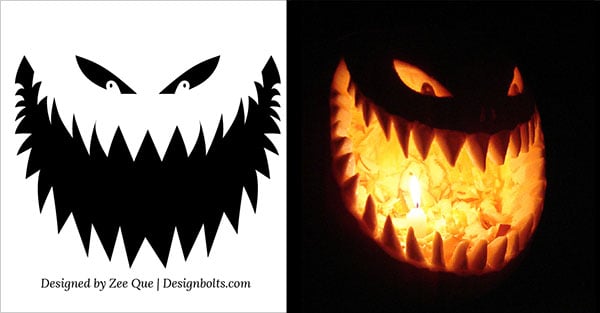 Free printable Halloween Scary Skeleton Pumpkin Carving Stencil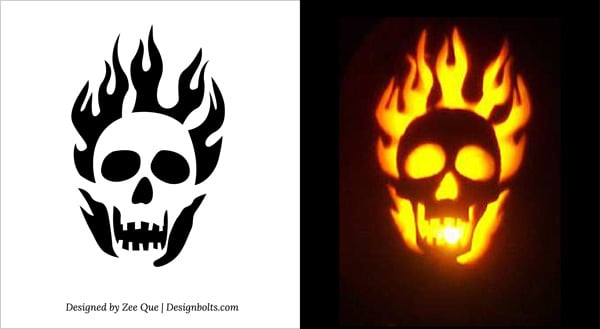 Jack O lantern Scary Stencil 2017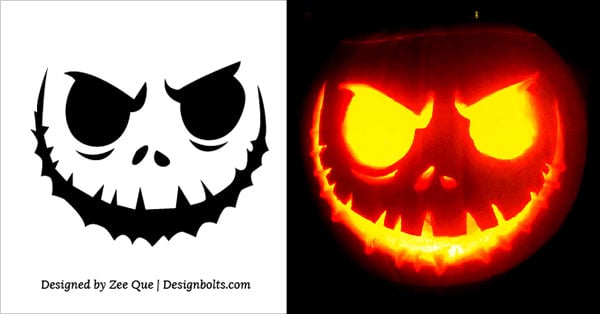 Darth Vader Pumpkin Carving Stencil / Printable Pattern 2017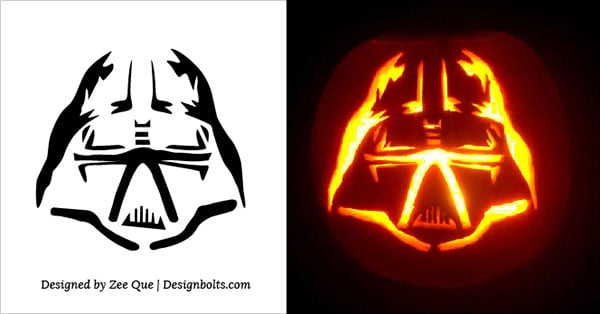 220+ Free Best Halloween Pumpkin Carving Stencils Ever