Graphic designers always seem busy in clearing the heaps of tasks they get to submit before the day ends. It is quite an attentive job, the moment the concentration loses its grip, and the imperfect outcome is confirmed. A graphic designer does not keep a watch with him because he knows his tasks take plenty of time and unless he is done with all his pursuits, he cannot take the flight to go back home.
It is very essential for the designers to keep the ingredients of beauty, elegance and smartness in mind while composing an art piece because that helps in bringing innovation and creativity into the tasks. No matter what you do, until you put your entire consideration, attention and love into it, you can never come out as victorious.
Well today I am unveiling 35+ beautiful modern brochures designs & folder design ideas of 2014 that can open up new ways for you to design them differently.
Brochure designs speak as representatives of company/organization. They show the very stance, logic, meaning and forte behind the company. So if we say, they make the impression and uplift the excellence & standard of the organization, it won't be wrong from any angle. You don't have to imitate the techniques; neither can you plagiarize somebody's work because that is not the job of a designer.
He is to derive ideas and inspiration from the work of the experts and contemporaries; he should also add up his own elements into the design pieces so to create a masterpiece in his portfolio. Look through the following collection and I am sure you will find it healthy and true benefactor for your knowledge and inspiration.  Come right back for more such phenomenal stuff coming your way in future.
1. OVO Wrocław Materials Brochure Design
2. Le Grand Bornand cutout Brochure Inspiration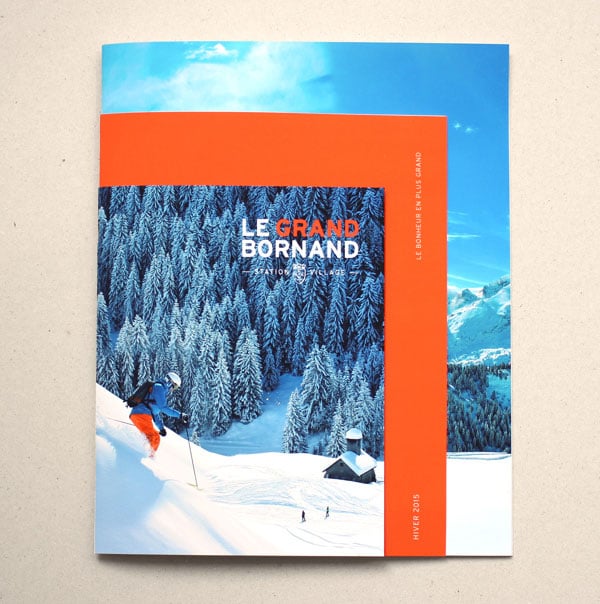 3. Polygon Style Creative Brochures Design
4. THE FISH MARKET Brochure Design
5. Voka Corporate Folder Design
6. Nokia I&M Brochure Design Ideas
7. SXSW 2014 German Haus Modern Brochure Design
8. Modern Brochure Design Template
9. Quality Corporativo Catalog Design Inspiration
10. Insects Unique Brochure Design
11. OCCUPY Wall Street Historical 2 fold Brochure Design
12. CNAP Colorful Brochure Design
13. Volunteer Park Conservatory Brochure Design
 14. 2 Fold Brochure For Quick Salad
15. Biodiversity in The Royal Parks Beautiful Brochure Design Example
More Interesting Posts of Graphic Design