Hi there lovely readers! We are back with yet another amazing blog of ours along with an absolutely free yet highly editable mock-up PSD file so that you can create your own designs without having to worry about the fee or anything else for that matter. Continue reading to know more!
So for our today's blog, we will be talking about blood – being donated and how it was decided to use proper blood bags to fulfill the purpose. In addition to that, you will be able to get your hands on our free blood bag label mock-up PSD file and of course, some valuable tips to design your own labels. If we go back to the old times, we will get to know that blood would be taken to the patients in need in glass bottles which were not only breakable but there were chances of the blood getting infected too.
Somewhere around 1950, William Murphy who was an American doctor and inventor worked with his colleague Carl Walter and both of them came up with an extremely workable and safe solution for the blood to be saved that is the plastic blood bag. The plastic blood bag is sterile, it is obviously unbreakable, it can also be filled easily and the best part is that you do not have to worry about the blood being exposed to air and sunlight. Another advantage of using a plastic blood bag is that you can carry it easily as well.
Now, that we know when the first blood bag was (finally) worked on and the advantages of using one but there is still more to it and that just by the way, happens to be the crucial information for example; the date on which the blood was collected, its expiry date, label number, blood cells, temperatures on which the blood has to be stored as well as the volume.
Then of course, it is an extremely sensitive matter which means that all the directions and precautionary measures must be there so that everyone knows how to store the blood, how to use it too and that is written in the form of transfusion instructions and warnings. It is also very important to mention the contact information of the blood bank as well so that in case of any confusions and guidance, the concerned person can be contacted immediately.
With all the important points that we have mentioned above, we are confident that you all will be able to create informative blood bag labels for your blood banks or for the hospitals which happen to be your clients but it is also important to make sure that whatever you are putting up in the design is also correct. The best way to create designs and having them approved before the actual manufacturing and printing is done is to prepare the mock-ups first. And here's to do that:
To ensure that your designs are perfect, you must create multiple versions of the design in such a way that every part of the information is clearly visible in the design. It is a great idea to mention the rationale as well so that anyone who is looking at the mockup designs knows what is being talked about. Although, everyone would know the important pointers that must be on a blood bag label but if there is anything to be added to the information, it can be mentioned during the design review meeting as well.
Other than that, you can also take care of the fact that the fonts are not only relevant but also readable as well. By doing that, you will also be able to put only the best things on the table. So, what are you waiting for? Download our free blood bag label mockup PSD file right away and present your own label designs like a pro.
In addition to that, you must also work on the material of the blood bag label because of the fact that the bags are stored under specific temperatures and of course, when they are shifted from the actual storage rooms to Operation Theater or anywhere else, there are chances that the inks will merge due to water droplets which might result in messing up the crucial information as well. Always make sure that the printing paper of the label is of top notch quality!
Oh, and feel free to share your feedback with us in the comments section down below and don't forget to share our blog and blood bag label with your friends and favorite colleagues too. If you have any suggestions, you are more than welcome to share them with us and we will make sure that we work on them as well until next time, good luck and happy designing!
– – – – – – – – – – – – – – – – – – – – – – – – – – – –
More Awesome Free Mockups:
– – – – – – – – – – – – – – – – – – – – – – – – – – – –
Free Blood Bag Label Mockup PSD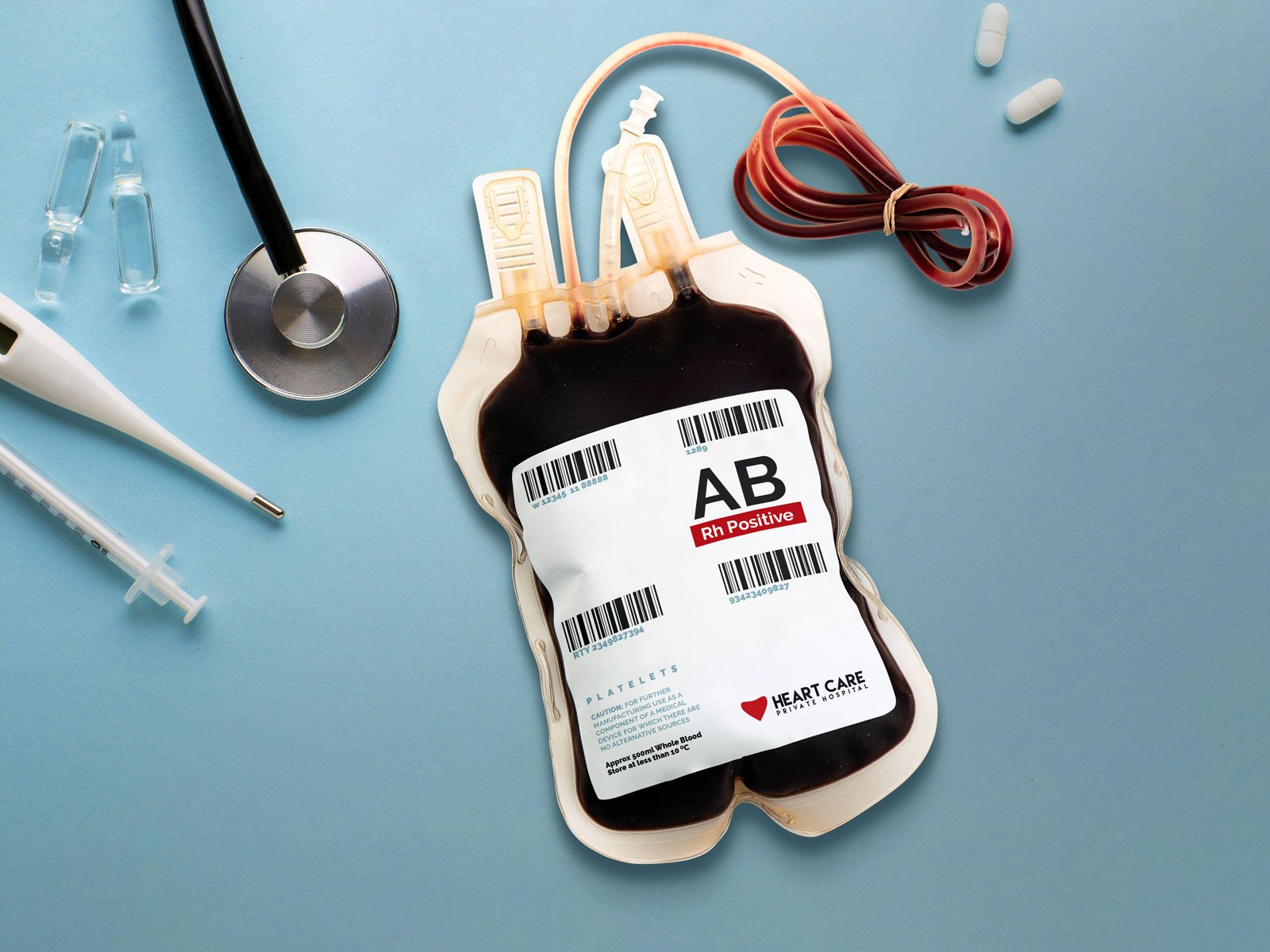 Available Format: Layered PSD with smart object insertion
License: Free for personal and commercial usage
RAR File Includes: Free Blood Bag Mockup PSD File
Mock-up Resolution: 4000 x 3000

Note:
1. Free Blood Bag Mockup PSD is allowed to share online (A Must Linkback to this post)
2. Say thanks if you like or share/tweet with your friends. That means a lot to us.
3. And don't forget to subscribe to receive for more high quality premium freebies & awesome articles only.
Download Blood Bag Mockup
More New Unique Mockup PSD Files: