Hi there beautiful people! We hope that our previous blog was a fun piece for all of you and that you have (finally) started planning about the Halloween party that you will throw this year. Keeping in mind that not a lot of time is left, we decided to work on something interestingly easy as well as attractive for you guys to look at and try too. So, let's get started!
Recommended:
– – – – – – – – – – – – – – – – – – – – – – – – – – – – – – – –
400+ Free Printable Halloween Pumpkin Carving Stencils, Patterns, Designs, Templates, Faces & Ideas for UK, Canada, USA | Best Stencils Ever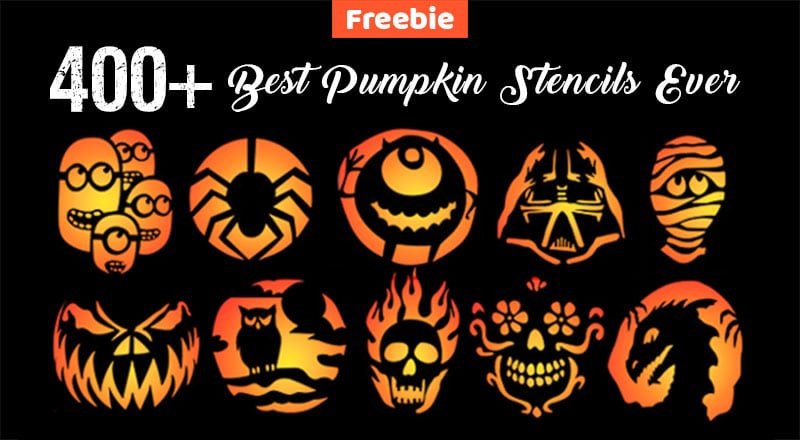 – – – – – – – – – – – – – – – – – – – – – – – – – – – – – – – –
Now, we know that when we hear the word 'Halloween', only scare things come to our mind but you know what? You can also bring something different and floral to your party by entirely changing the mood. Wondering how that can be done? Well, it is simple, and you can do it with our 25+ beautiful floral pumpkin carving ideas that you must try in 2020. We know this for a fact that many of you want to flaunt their creative thoughts and carving skills this year, so we thought to help you guys with something that makes everything pretty.
Recommended: 100+ Painted Pumpkin Ideas
With floral pumpkins carving ideas, you can be a creative as you would want to be and our ideas and stencils will help you with everything else too. There are a few things that you guys must know before you start creating the master pieces for your Halloween party for example; how to purchase the pumpkins, when to purchase them, then what stuff is required for the carving sessions and all and we are going to be sharing everything here so, keep reading the blog to know more!
In an ideal situation, you must get done with the pumpkin shopping at least two days before the Halloween. There are multiple reasons for that like you would want to avoid crowded super markets or pumpkin farms for that matter and since almost everyone will be out for their pumpkin shopping, it is just better to be get done and over with it in peace while you still can. We have mentioned this in our previous blogs too that whenever you go to purchase pumpkins, always look out for the ones that have peculiar bumps and shapes. Sizes matter as well so you might want to get the pumpkins in different sizes.
Recommended 600+ Pumpkin Carving Ideas
As far as the quantity of the pumpkins is concerned, that is totally up to you – because only you and your family members would know how many pumpkins you guys can carve before the party, yeah!? To make sure that the pumpkins are fresh, you need to check the stems and avoid pumpkins that have bruises as they will make other pumpkins bad too. The easiest trick is to see which pumpkins have a dark orange shade and are also heavy for their size and you will be good to go.
Then comes the part where you have to decide what stencils should be carved out on the pumpkins. This can take some time so, always sit for this task knowing that you might have to spend at least half an hour to shortlist the stencils and ideas for your pumpkins. We suggest you guys to purchase a nice pumpkin carving kit for yourself – honestly, that is like a one time investment and you will be surprised to see the results too. Just take it out of your cabinet and carve like a pro!
Recommended: Advanced Pumpkin Carving Ideas
To start the process of carving the pumpkins, make sure that you are absolutely free, make sure that you do not have any calls to return to or any emails to send to your colleagues etc. This is important as people do not keep their schedule closed and then they end up with oxidized pumpkins (the process of oxidization starts when you touch a pumpkin with a knife / metal).
Once you have seated for the carving, also make sure that you have enough tissue papers, a dust bin or two, cleaning clothes and of course a mug of coffee to help you get going. When you have carved your pumpkins, you will also have to make a bleach + water solution to spray it on the pumpkins as it will keep them fresh for at least 2 days and you can also freeze them when they are not being used.
Recommended: 25+ Easy Pumpkin Carving Ideas 2020
Okay now come to the point – and that's the 25+ beautiful floral pumpkin carving ideas that we have created for you guys to help you make your 2020's Halloween party a hit. Our carving ideas cover different types of flowers, petals and patterns that look like flowers so that you have a variety of options to choose from. Once done with the carving, you must place inside enough artificial candles to light them up attractively.
And that is all for today! We hope that you will find our blog and 25+ beautiful floral pumpkin carving ideas super useful and that you will also try them out in 2020. Oh, and don't forget to share the blog with your loved ones!
25+ Beautiful Floral Pumpkin Carving Ideas 2020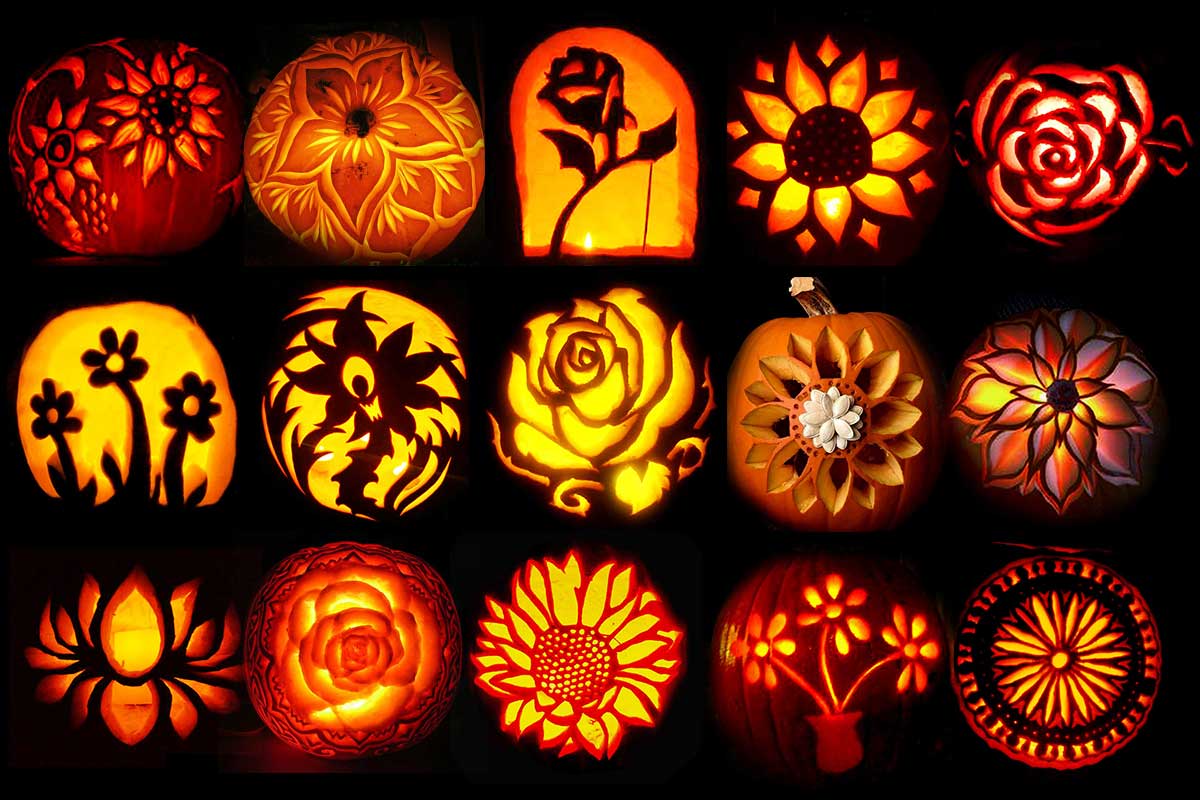 Images Credit: 1, 2, 3, 4, 5, 6, 7, 8, 9, 10, 11, 12, 13, 14, 15, 16, 17, 18, 19, 20, 21
More Awesome Halloween Pumpkin Carving Ideas: