Hello there everyone! Your overwhelming response, your positive feedback and your interesting suggestions make us so happy that we thought of sharing another blog having 10 free easy Halloween pumpkin carving stencils & templates for kids. So, if you are one of those people who still haven't figured out how to plan a Halloween party for kids, this one is for you.
Recommended:
– – – – – – – – – – – – – – – – – – – – – – – – – – – – – – – –
400+ Free Printable Halloween Pumpkin Carving Stencils, Patterns, Designs, Templates, Faces & Ideas for UK, Canada, Australia, USA | Best Halloween Pumpkin Stencils Ever For the Year 2022, 2021, 2020, 2019, 2018, 2017, 2016, 2015, 2014, 2013, 2012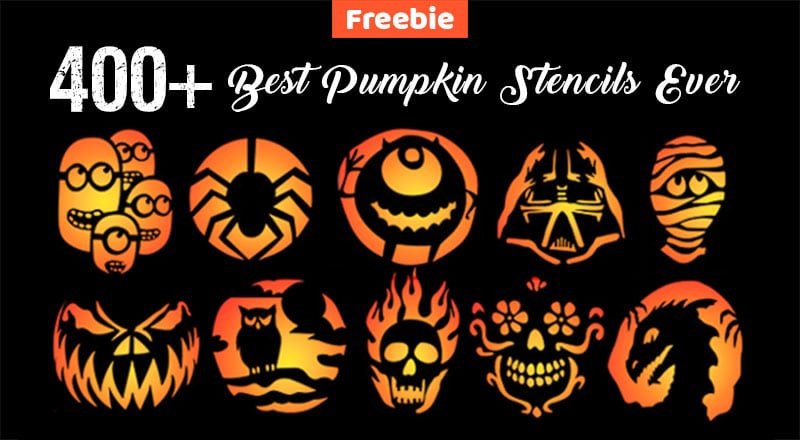 – – – – – – – – – – – – – – – – – – – – – – – – – – – – – – – –
Okay so, what are your kids obsessing with these days? Is it a new cartoon character, a new video game or something that they learned at school? It could be one of those things their friends are playing with too. It could be literally anything and everything and you can pick one of them for the theme of the party or you can create one of your own after (obviously) discussing it with the kids.
Honestly, picking a theme for a party is not difficult. Yes, it does feel like it is a huge task and that we have to spend hours or maybe even days to think about our party's aura but that is not the case. Anything can be a theme – especially if it's for a Halloween party. From going super scary to adorable scary to half and half of both, you can throw an interesting party for your guests in no time. All you have to do it to pay attention – to the things around you.
Since, our today's blog is focusing on kids and their Halloween party, we will suggest you guys to keep it moderately scary so, that the kids can enjoy the party instead of being scared all the time. Although, we know that most of the adults do not pick a theme for their Halloween parties because they think that it is too much work (when it is not!) but do you know that with your theme, you actually align everything that is going to happen before and during the party.
For instance; with a theme, you can get the relevant décor items from the market, with a theme, you can cook or order relevant food items for the guests and in addition to that, you can also arrange interesting activities for the guests too with that theme which will complement everything else.
In order to start it off, you have to decide what is going to happen and to help you with that, we are going to be sharing a few ideas here for you to choose from: Fancy Dress Party (Dress Like Your Favorite Horror Movie / Season Character), Murder Mystery Lunch / Dinner, Pumpkin Carving Competitions, Horror Movie Night, Truth or Dare (Halloween Edition), Scary Masquerade, Scavenger Hunt (Halloween Edition) etc.
We personally think that arranging a pumpkin carving competition or even decorating it for an incentive sounds like a great idea and your kids and the guests and their kids will love it too. It won't take a lot of efforts or money per se and you guys will also be able to decorate the venue without getting exhausted. It is a win-win situation and we would love it for you all to go with this plan. But if you have something else to go with, that is okay too.
It is also one of those suggestions that we think have always worked for a huge number of people that kids love to be included – if not all of them, then most of them do so, to keep them busy and to also get done and over with the décor of the place or eatables, we feel that you can also ask the kids to decorate the muffins, biscuits, and other desserts with you. This will be another fun activity and the kids will love you for trusting them with something that big. And since by this time, you must have shortlisted the theme idea as well as the pumpkin carving stencils and templates from our collection, it will be a wise idea to go with that theme.
And now it is time for us to share what we have created for the kids. We are super excited to share that our 10 free and easy Halloween pumpkin carving stencils & templates for kids include a number of thematic stencils and you are going to love the process of shortlisting the ideas with the kids. Know that we keep it simple yet cool so, that you guys can arrange the best party in town or at least in your neighborhood.
Keeping in mind the age groups in mind, we wanted to create interesting stencils and templates for the kids and we have included characters from movies, we have included haunted houses, we have also created adorable animal faces by making them a little scary to go with Halloween and more. So, what are you waiting for? Get the stencils printed right away and arrange a meeting with kids to shortlist what they would want to create on their pumpkins this Halloween!
– – – – – – – – – – – – – – – – – – – – – – – – – – – – – – – – – – – – – – – – –
Don't miss out these cool Halloween freebies:
– – – – – – – – – – – – – – – – – – – – – – – – – – – – – – – – – – – – – – – – –
10 Free Easy, Cute & Scary Pumpkin Carving Stencils & Templates For Kids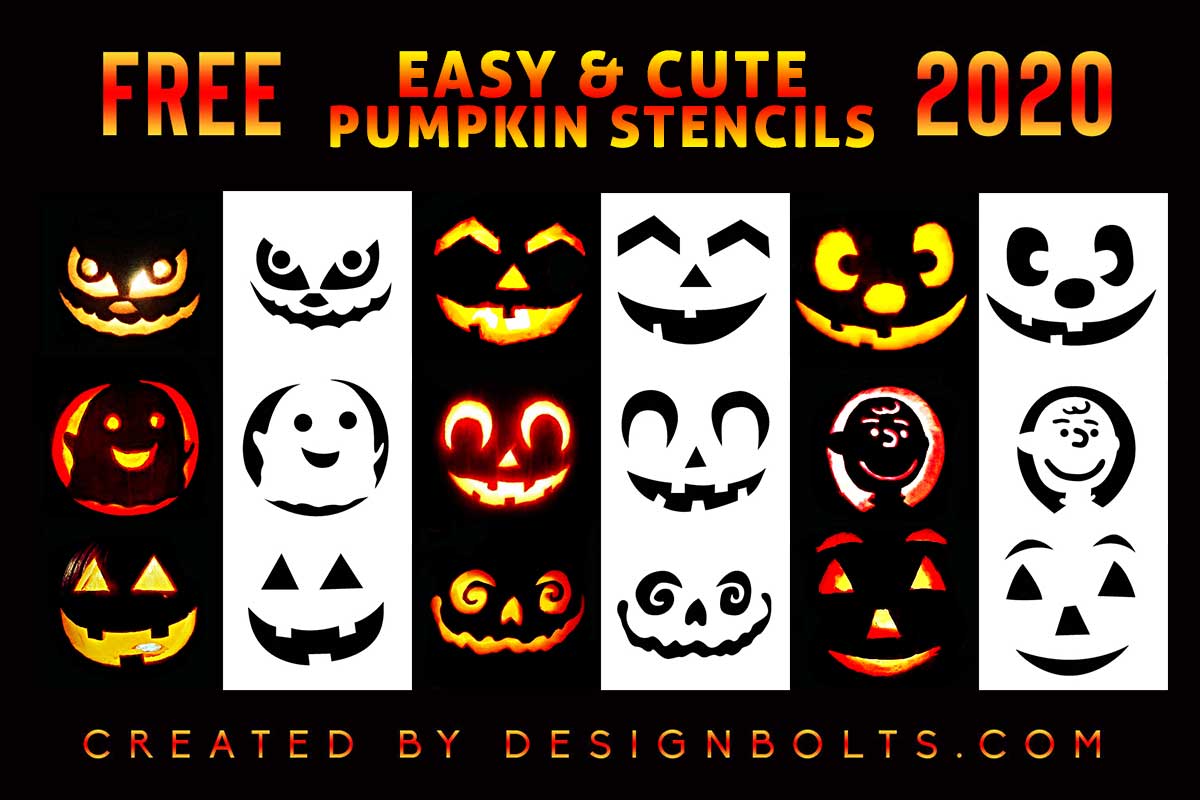 1. Free Cute Pumpkin Carving Stencil 2020 For Kids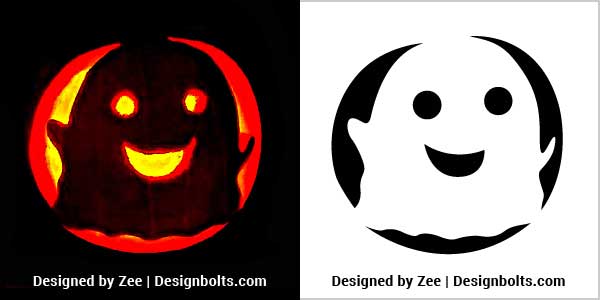 Download Stencil 1
2. Easy Free Pumpkin Carving Template 2020 For Kids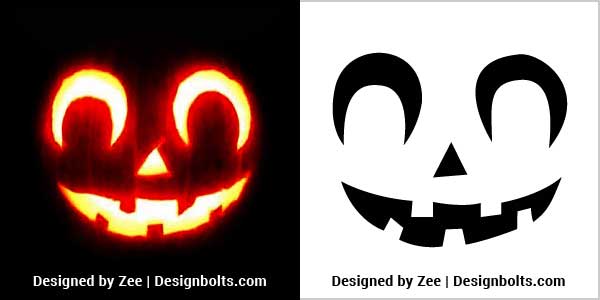 Download Stencil 2
3. Charlie Brown Free Pumpkin Carving Stencil 2020 For Kids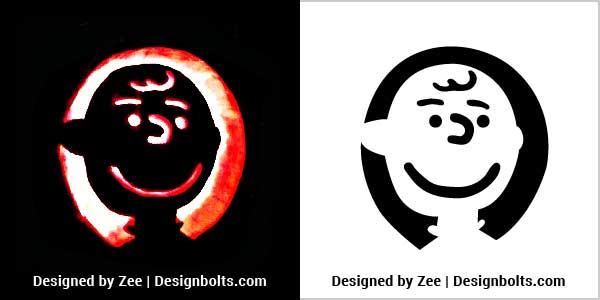 Download Stencil 3
4. Traditional Free Pumpkin Carving Pattern 2020 For Kids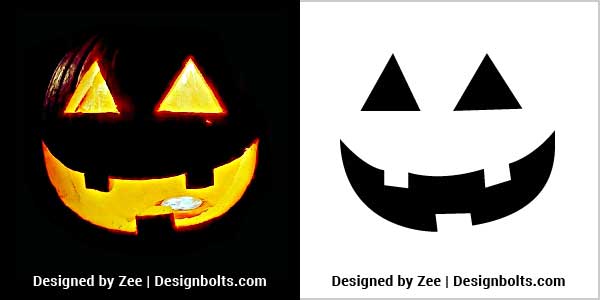 Download Stencil 4
5. Scary Free Pumpkin Carving Stencil 2020 For Kids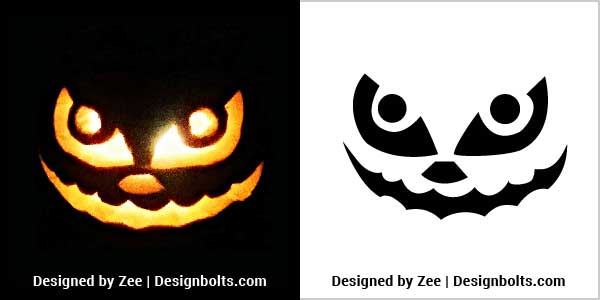 Download Stencil 5
6. Dizzy Free Pumpkin Carving Stencil 2020 For Kids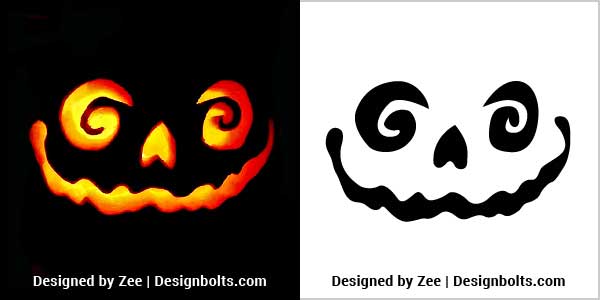 Download Stencil 6
7. Very Easy Free Pumpkin Carving Stencil 2020 For Kids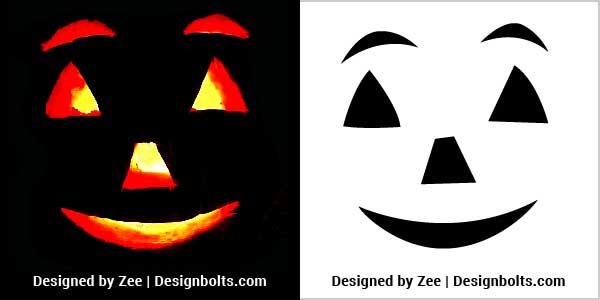 Download Stencil 7
8. Scary Free Template Pumpkin Carving Face 2020 For Kids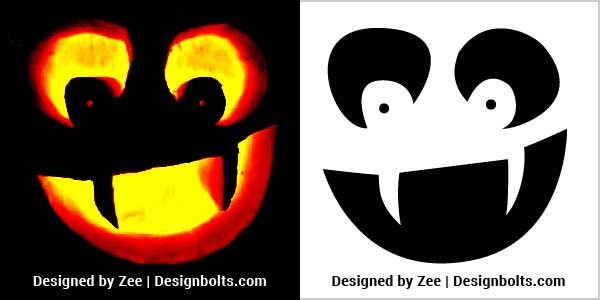 Download Stencil 8
9. Cute Free Pumpkin Carving Template 2020 For Kids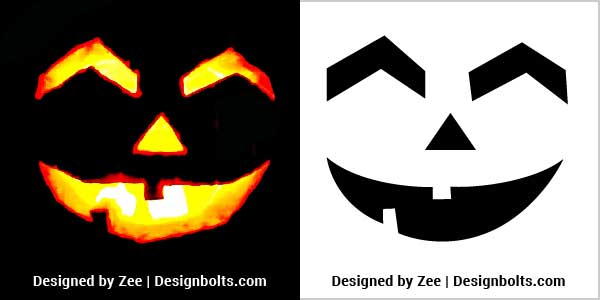 Download Stencil 9
10. Cute Pumpkin Carving Pattern 2020 For Kids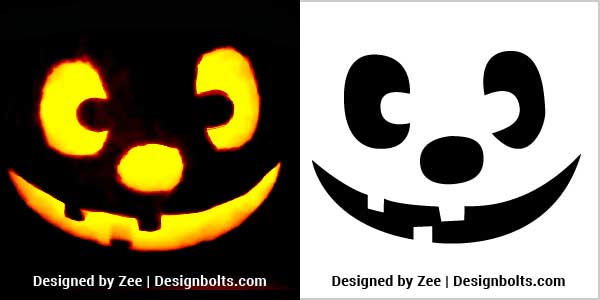 Download Stencil 10
Latest Halloween Pumpkin Carving Stencils 2022, 2021, 2020, 2019, 2018, 2017, 2016, 2015, 2014, 2013, 2012 to Carve: