So, how many of you are desperately waiting for Halloween 2019 to come? We are sure a lot of you must be working on your party plans too and that's great, you know. Because being a proactive party planner doesn't only help you in streamlining things but you can also enjoy your parties in full swing without having to worry about the last minute shopping sprees or getting stressed about unforeseen circumstances.
We are sure that you must have read the name of our blog but in addition to the carving ideas we have also planned to share some amazing party tips with you so that you can arrange the best Halloween party in town or at least in your street. So, without further ado let's get started!
Different people plan their parties differently but some of the things never change like you know you have to decide the menu, prepare the guests list and also invite them well before the actual event, purchase halloween decoration and food items etc. and in case of a Halloween party, you need to buy pumpkins as well as get done with some aesthetically pleasing carving too. Sounds like a lot of work for a single person, right?
To make sure that nothing goes wrong and that your guests as well as you are satisfied and happy at the time of saying goodbye to each other after the party, it is really important to plan out things in a way that absolutely nothing feels like a burden. You can start by asking your close friends or family members to organize one single gathering to which your mutual friends, colleagues and family members can be invited. All the hosts can pitch in for the expenses and can also distribute tasks.
Honestly, making the guests lists and deciding the food menu can take a lot of time so get done with these things first and then jump on to the next task. If you are wondering what should be included in the menu then follow the distribution mentioned below:
Savory snacks:
Mozzarella sticks
Zucchini fritters
Corn dog muffins
Wontons
Potato or spinach pockets
Desserts:
Pumpkin or apple pie
Pumpkin custard
Cookies
Cupcakes
Drinks:
Fruit cocktails
Fresh fruit juices
Hot chocolate shots
Coffee / Tea
Lemonade
Oh, and don't forget to accessorize your food items with googly eyes, paper / plastic teeth or anything scary yet cute to complement the entire event.
From all types of traditional and extremely scary Jack O' Lantern patterns to cute owls to ghosts to haunted houses and scary crows, you will find everything here in our blog and we cannot tell you how happy we are to share these ideas with you. You can literally sit with your kids and family members to finalize the patterns you are going to carve pumpkins in 2019. Because we know you are also looking forward to spend some quality time with your loved ones.
Okay so, that being said let's get to the point of why we are writing this blog – we know that a lot of you struggle with the pumpkin carving ideas every year (unless you have been following our amazing blog for carving inspiration) so we decided to work on not just 1 or 5 or 10 but 30 scary Halloween party carving ideas for you as well as for your kids. Before you start picking up your favorite ones from our collection, know that there are certain things which must be kept in mind during the pre and post carving sessions. Let's have a look at all the things which we feel are important to be shared:
Choose your pumpkins after spending some time in the market. Don't rush into things and never settle for less either – because one rotten pumpkin can spoil your collection and it doesn't sound good. While you are out and about to get the most beautiful pumpkins to carve, ensure that you only buy fresh pumpkins which don't have holes or deep scars. Don't worry about the bumps though because they will help you in creating unique pumpkin characters.
Get a carving set as well so that you don't have to put down the creativity cap of yours.
When you are all set to carve the pumpkins, don't forget to keep tissue papers, cleaning cloths and garbage bin where they can be accessed easily.
To start the carving you must scoop out everything from the pumpkin so that it is clean and doesn't create any mess while you are carving your favorite characters or patterns on them.
You can use our patterns to trace out the characters you want to create so that you know your carving knives won't go wrong.
To keep your carved fruits and vegetables safe for a longer period of time, you can give the pumpkins a bleach & water bath.
That's all for today guys! If you liked our scary Halloween pumpkin carving ideas 2019 for kids and adults don't forget to share them with your friends and colleagues. And we'll see you next time!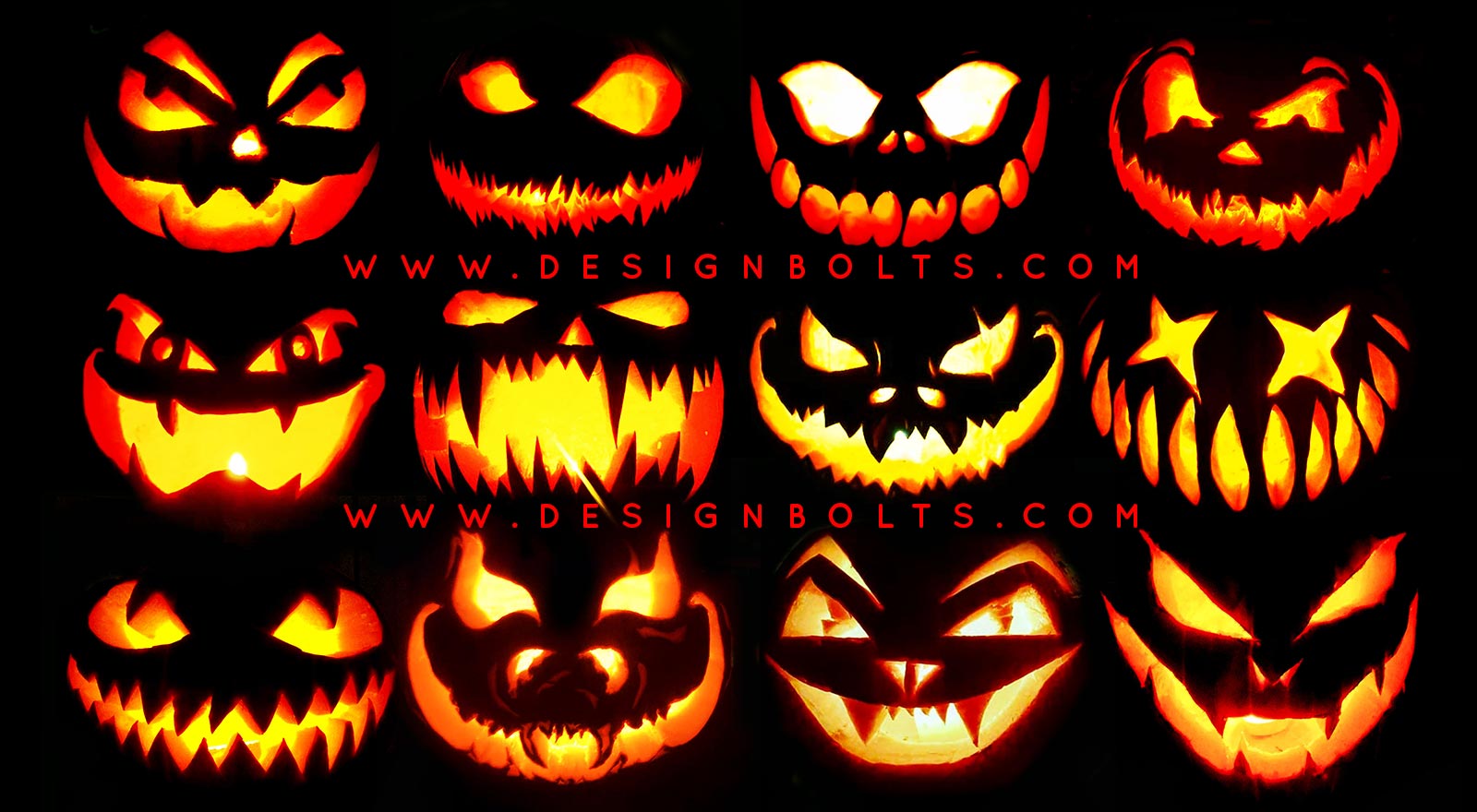 – – – – – – – – – – – – – – – – – – – – – – – – – – – – – – – – – – – – – – – – –
Don't miss out these cool Halloween freebies:
– – – – – – – – – – – – – – – – – – – – – – – – – – – – – – – – – – – – – – – – –
30 Scary Halloween Pumpkin Carving Ideas 2019 for Kids & Adults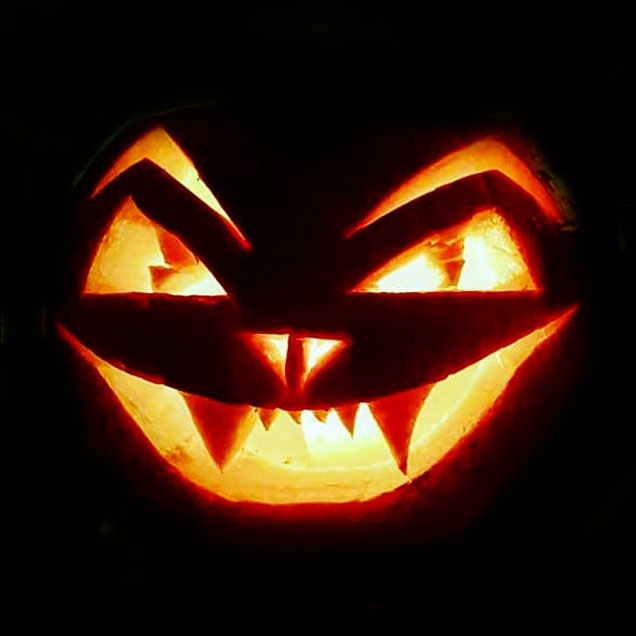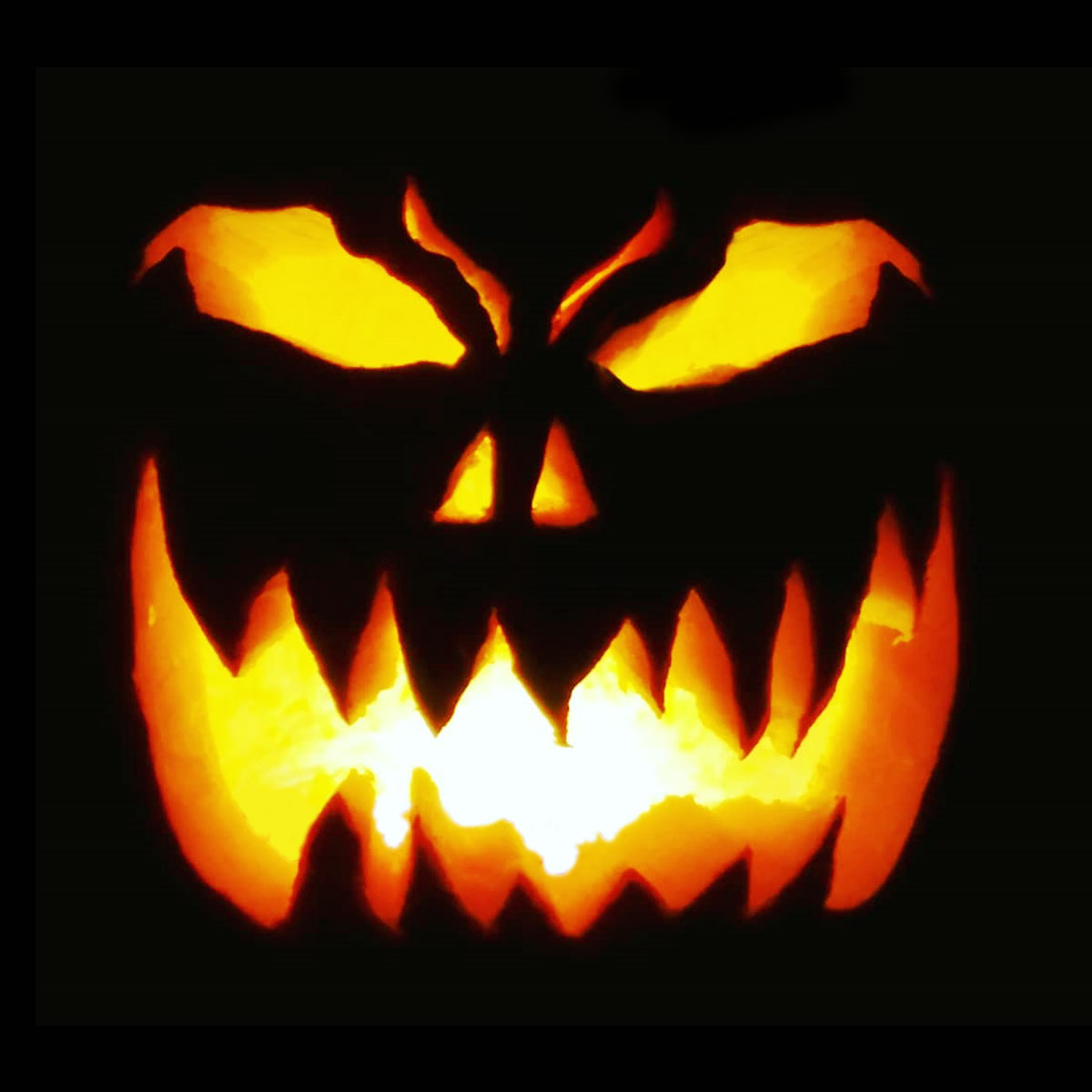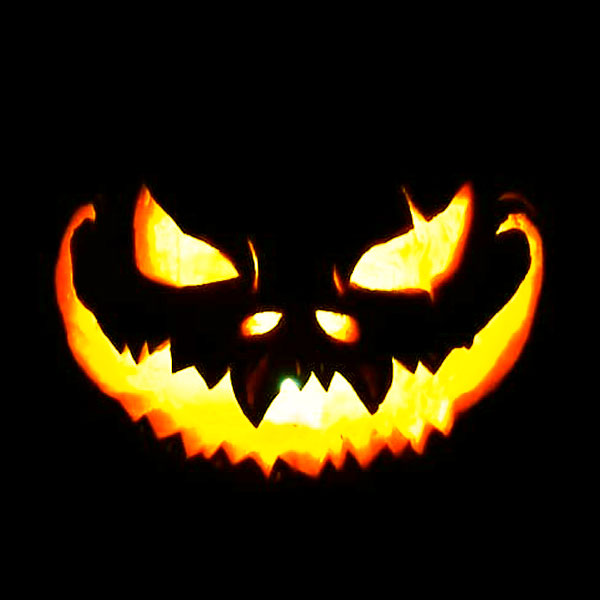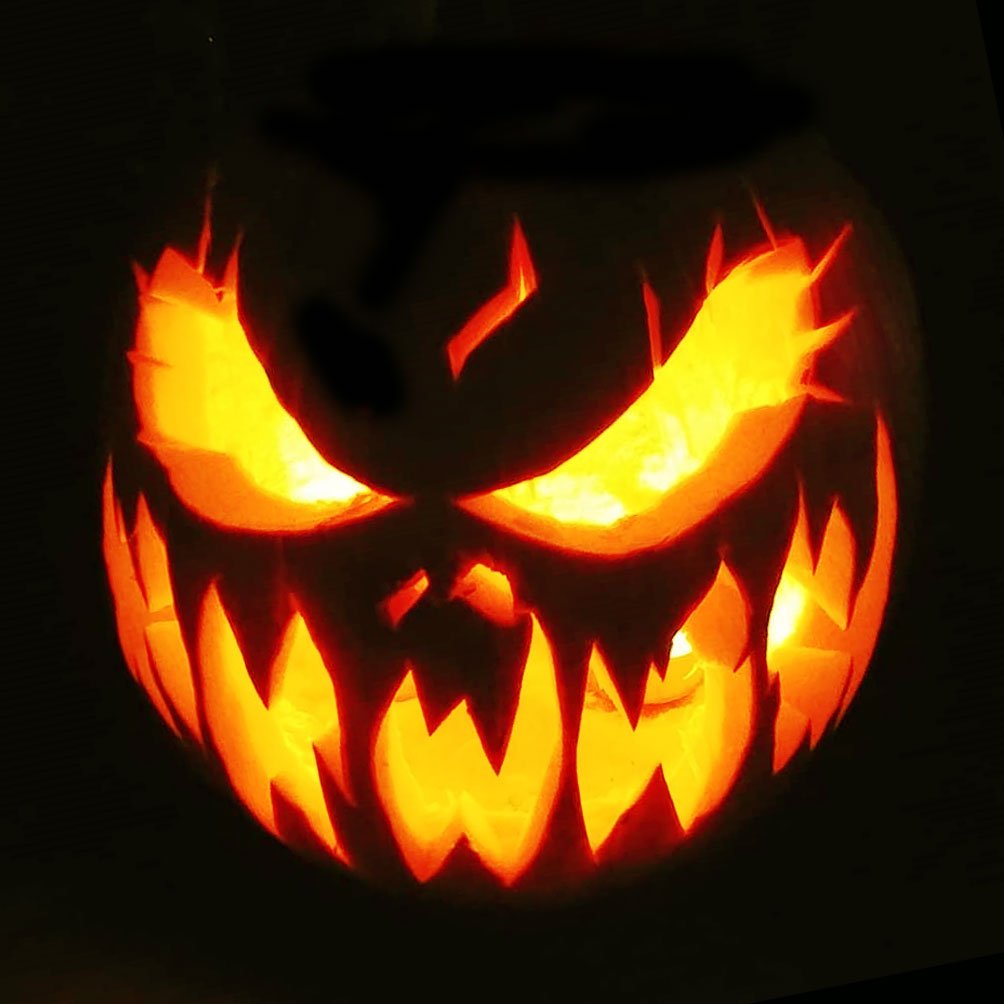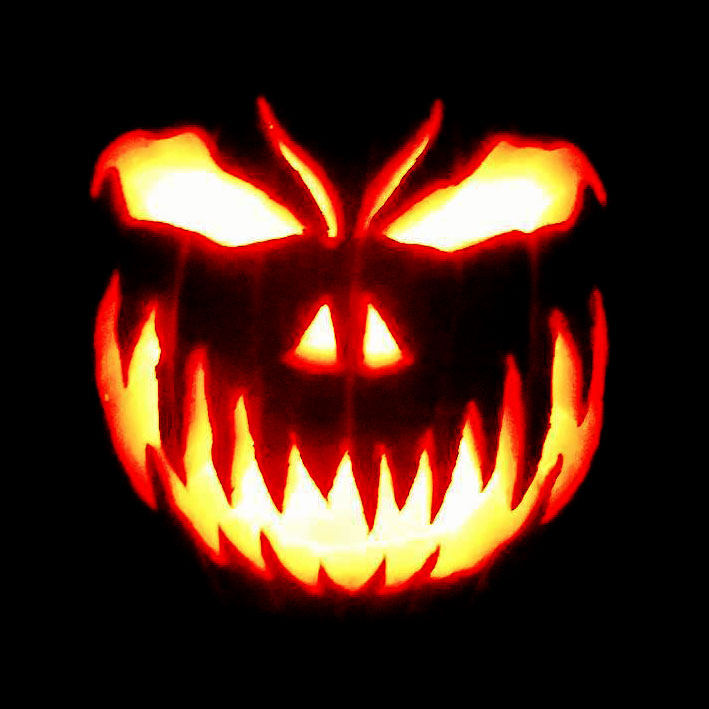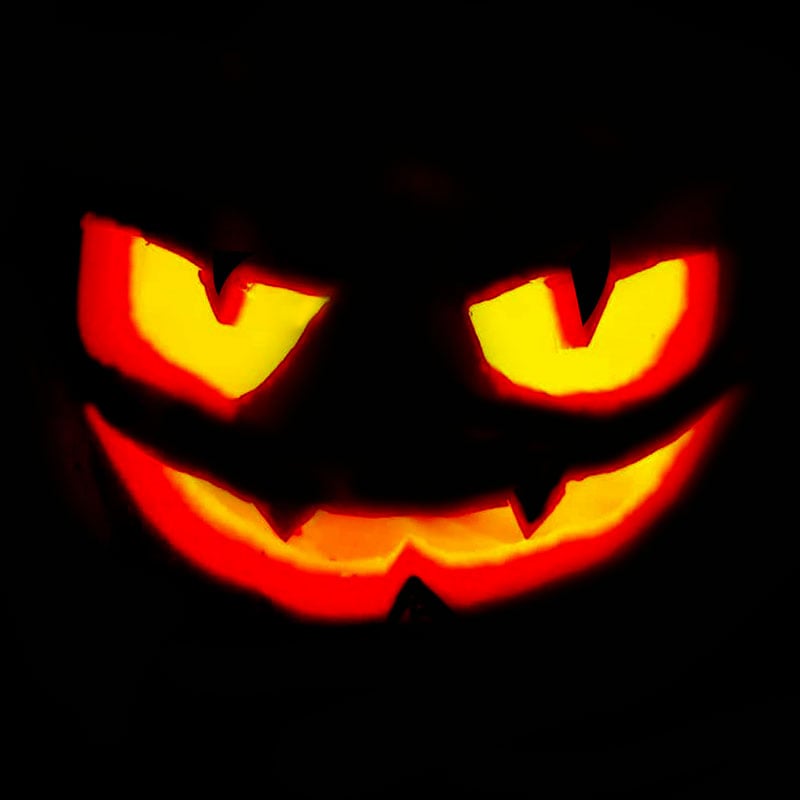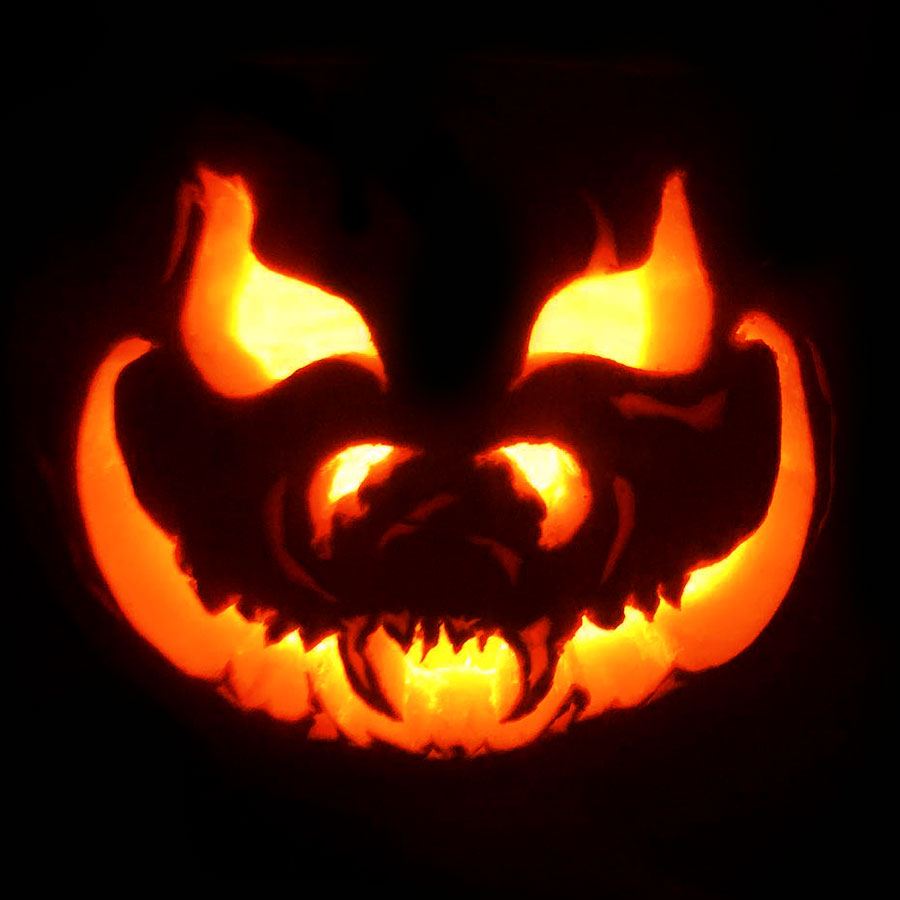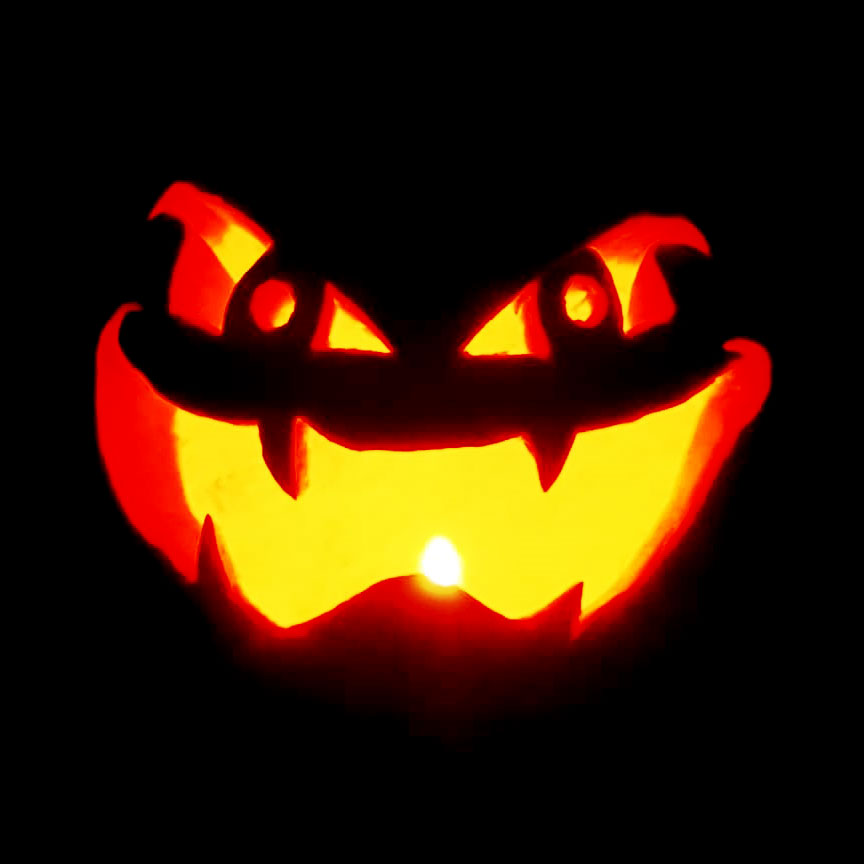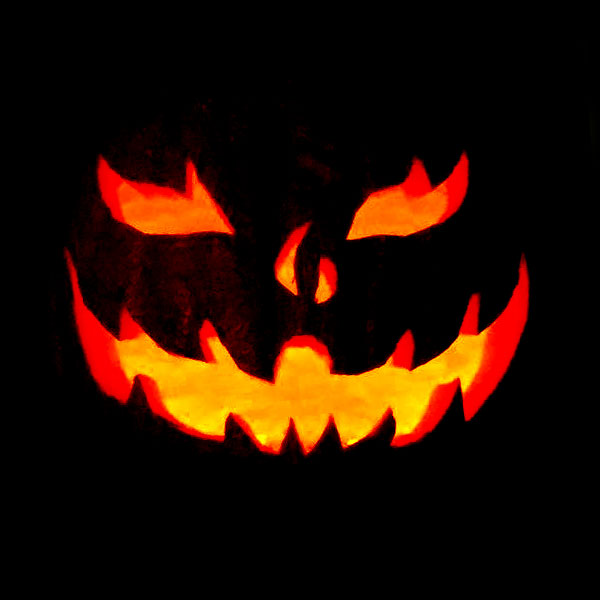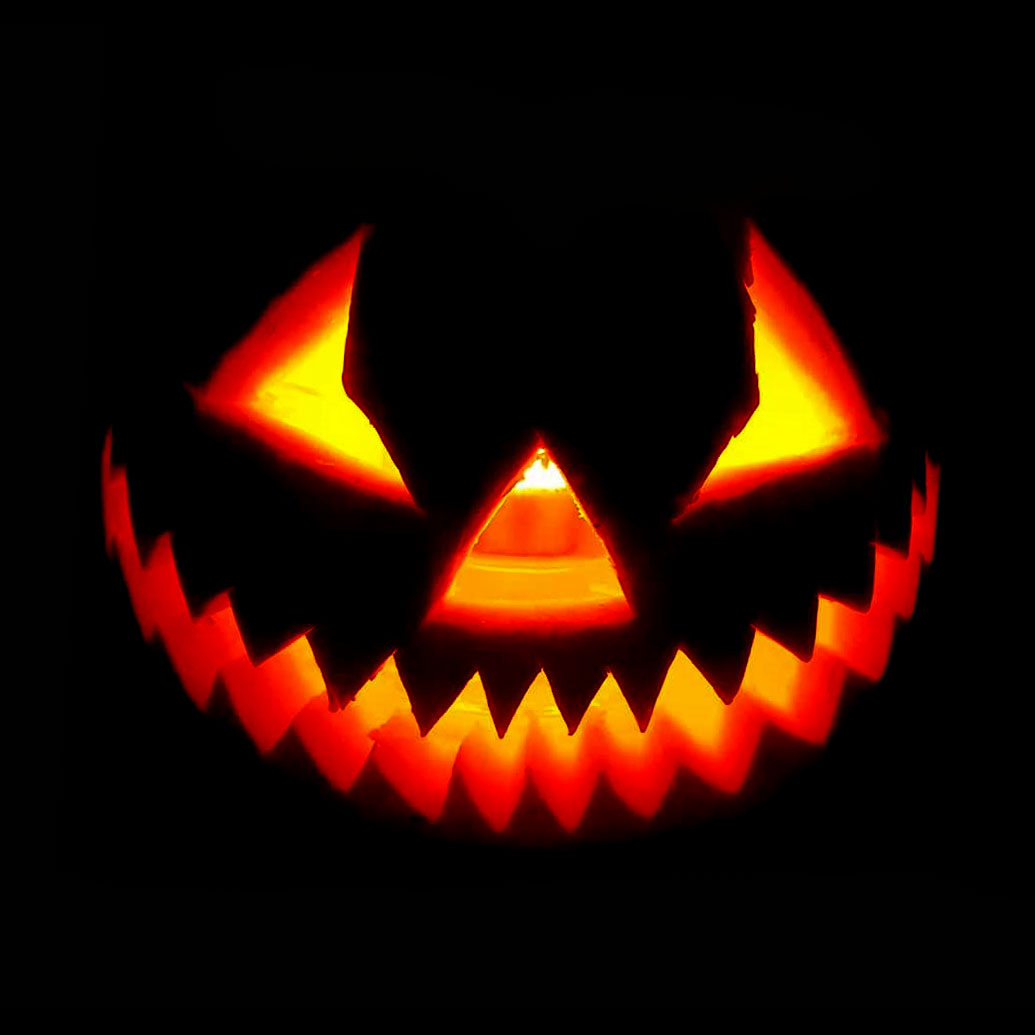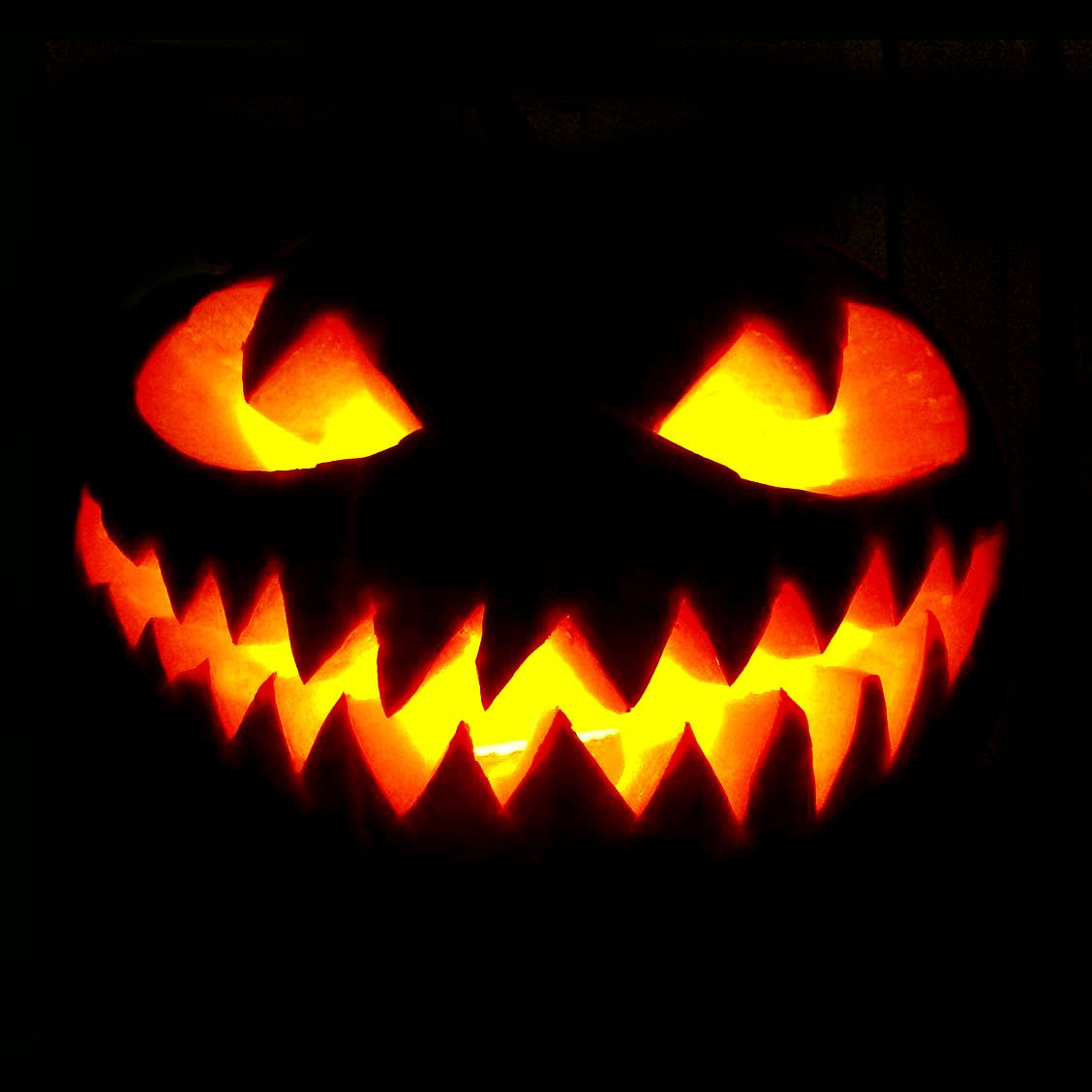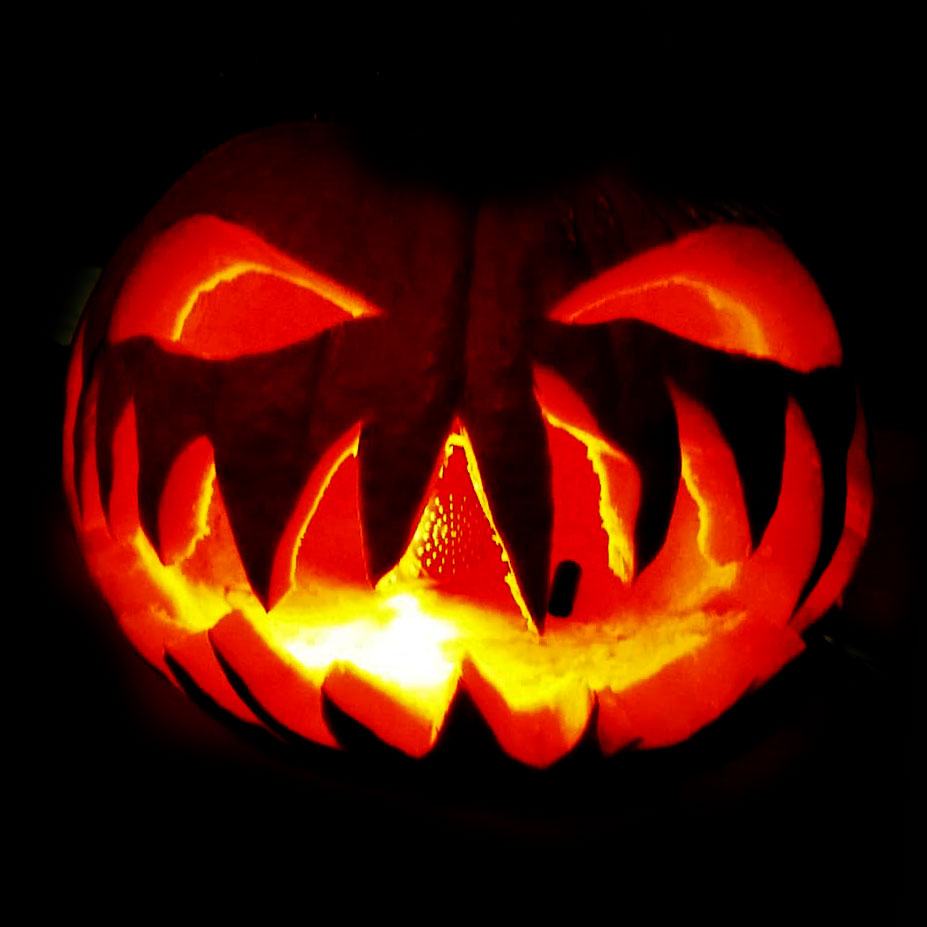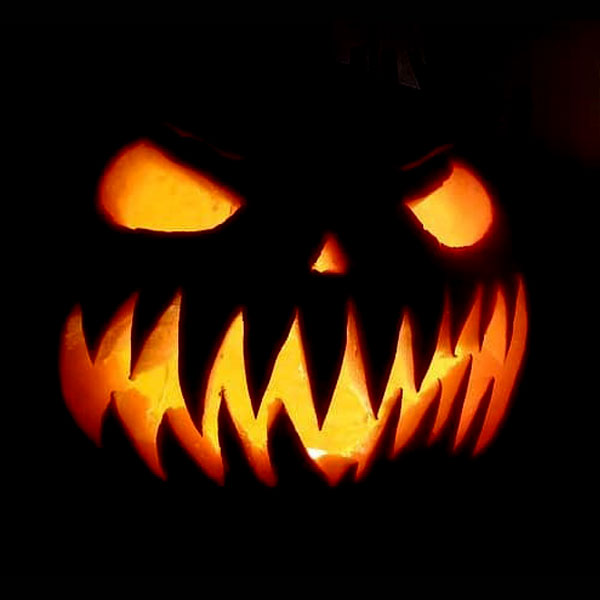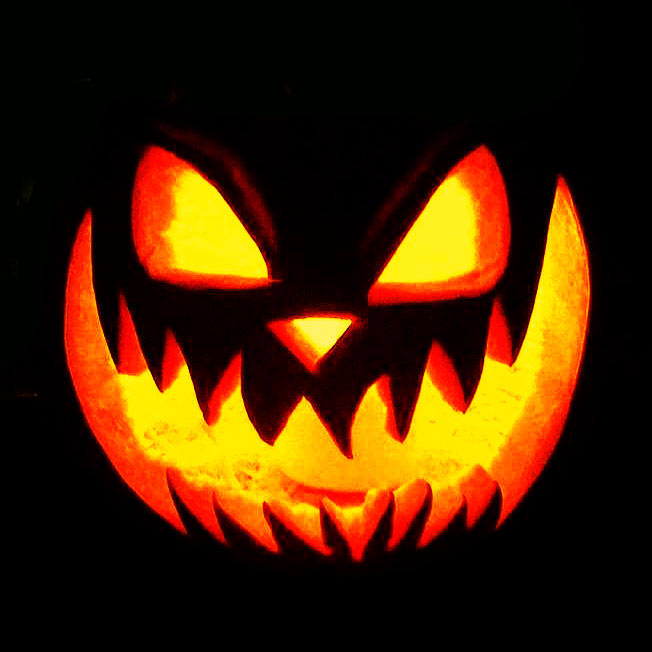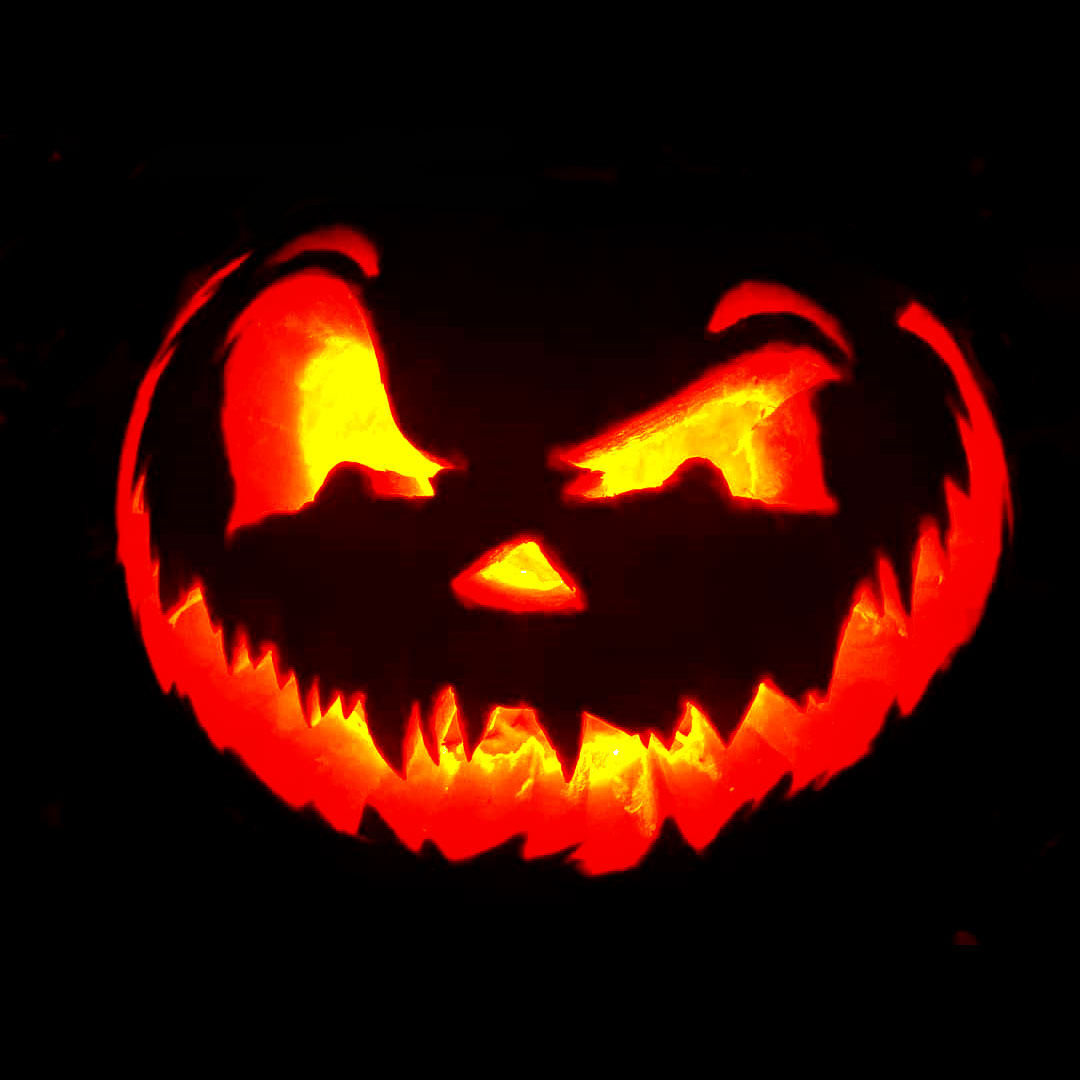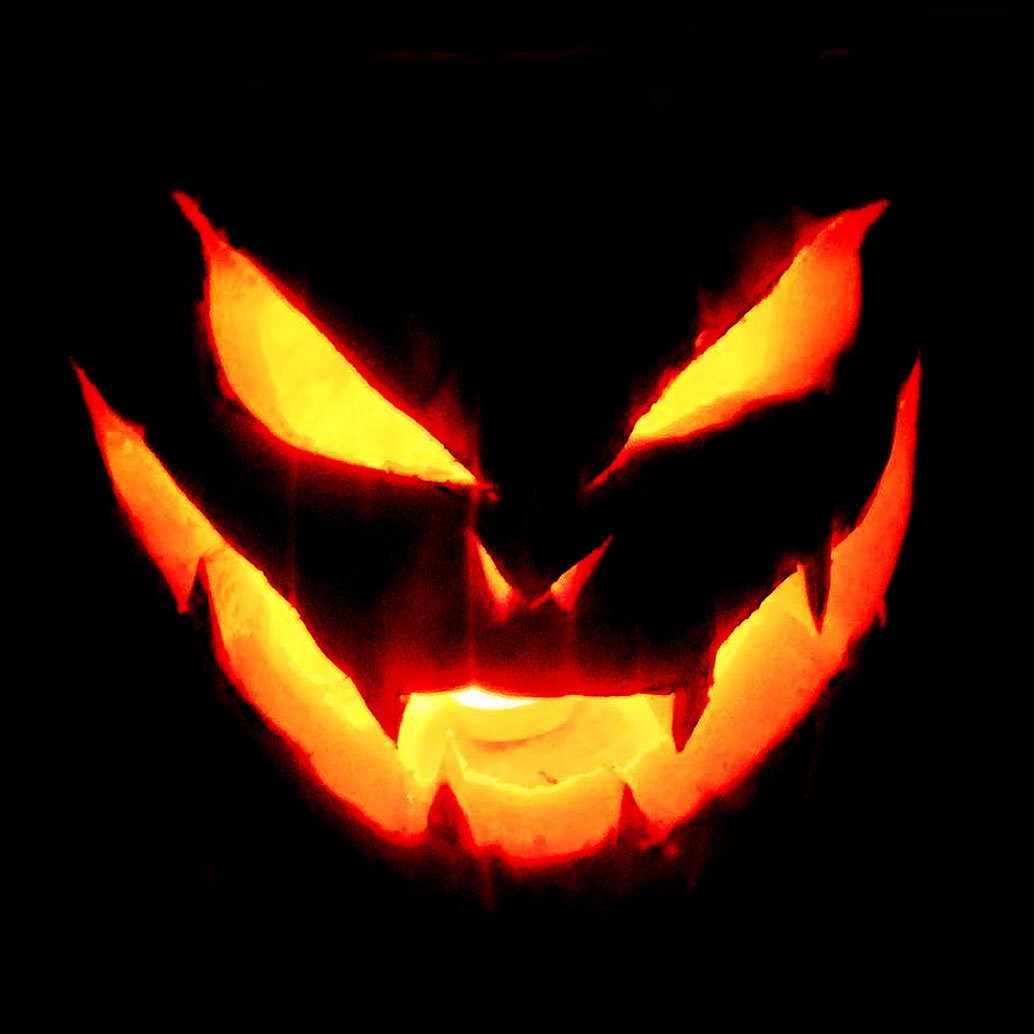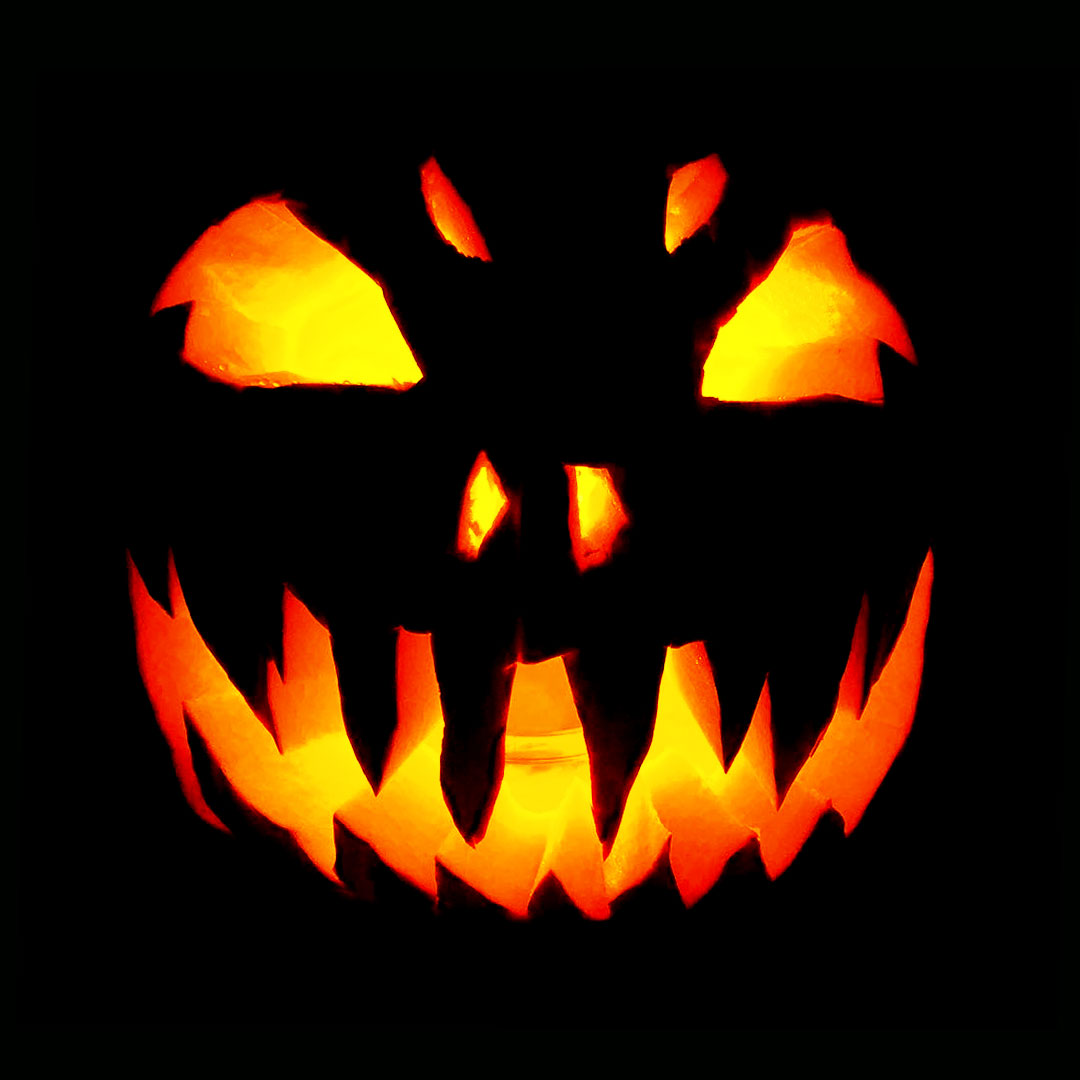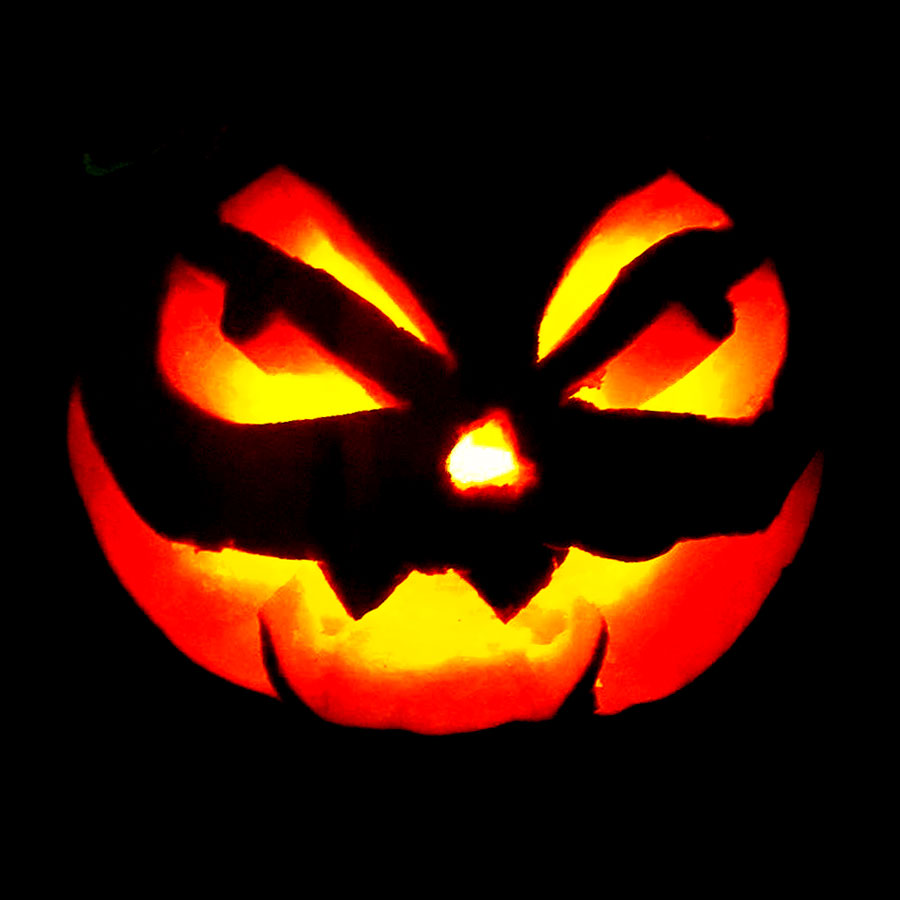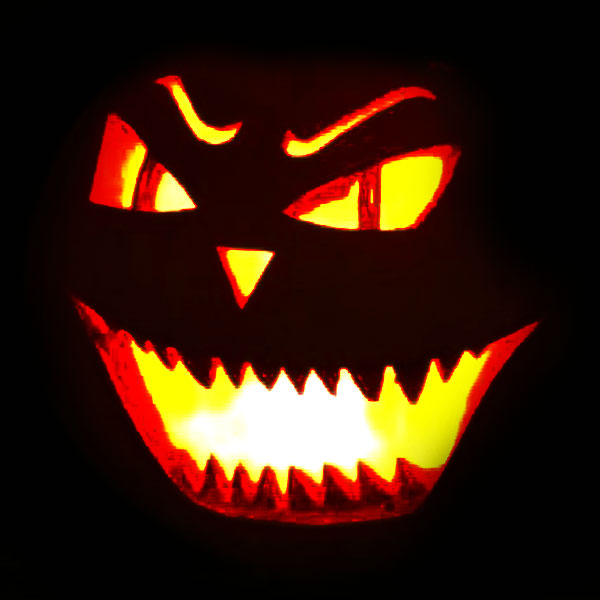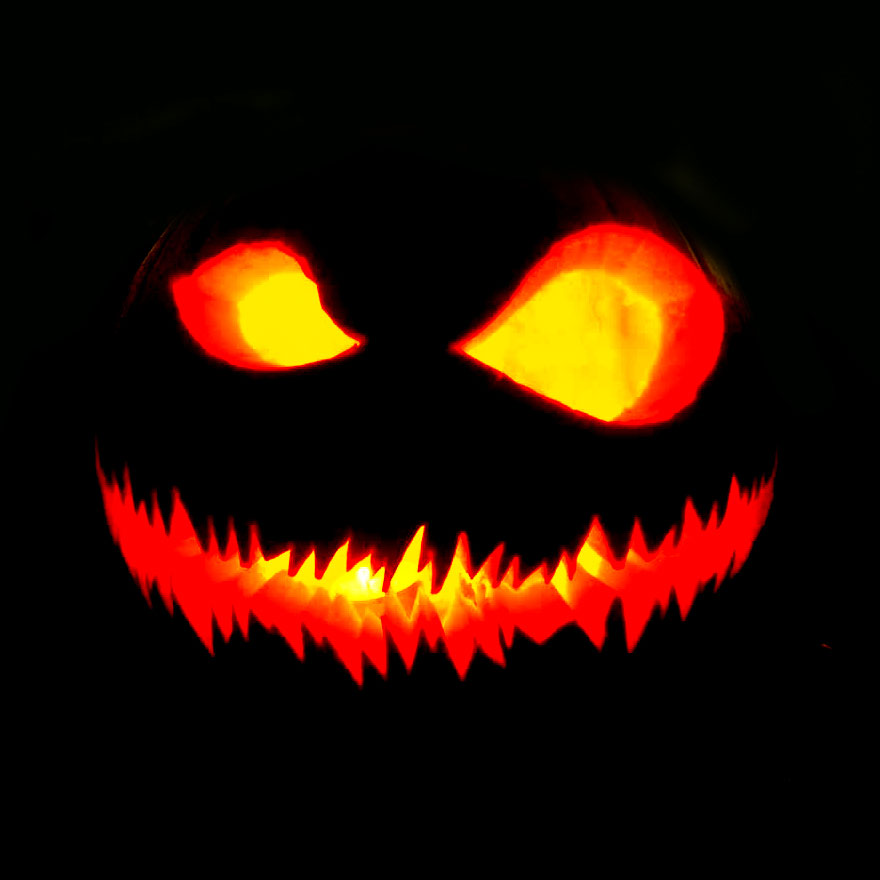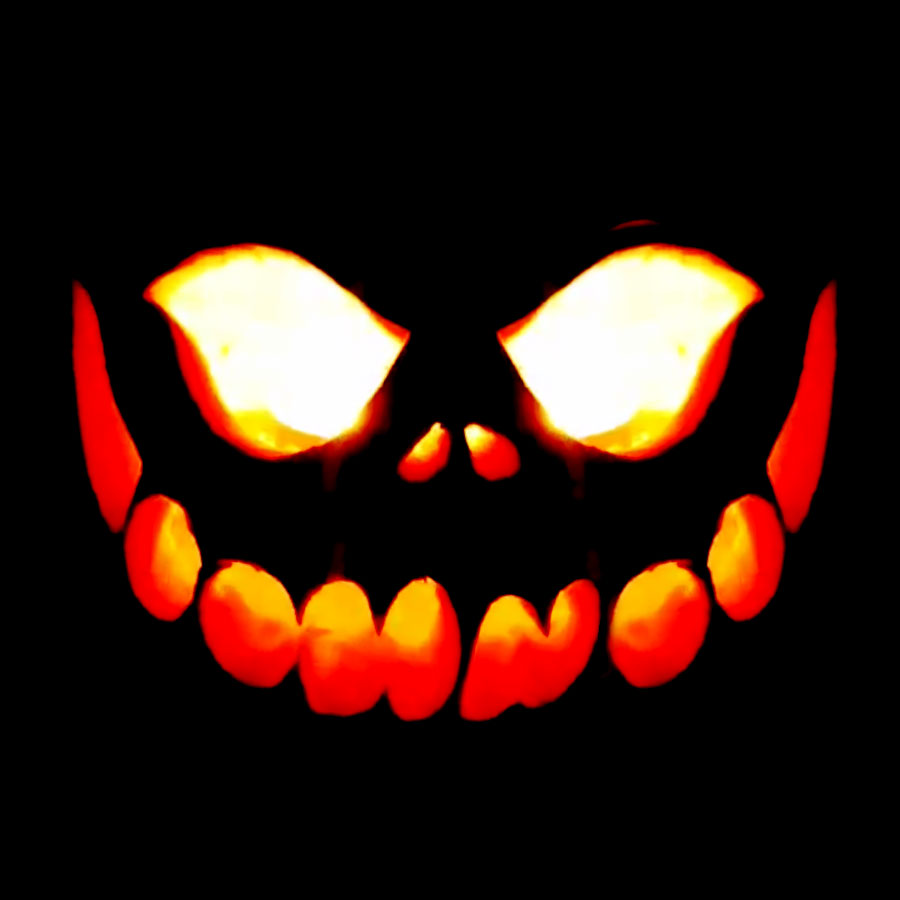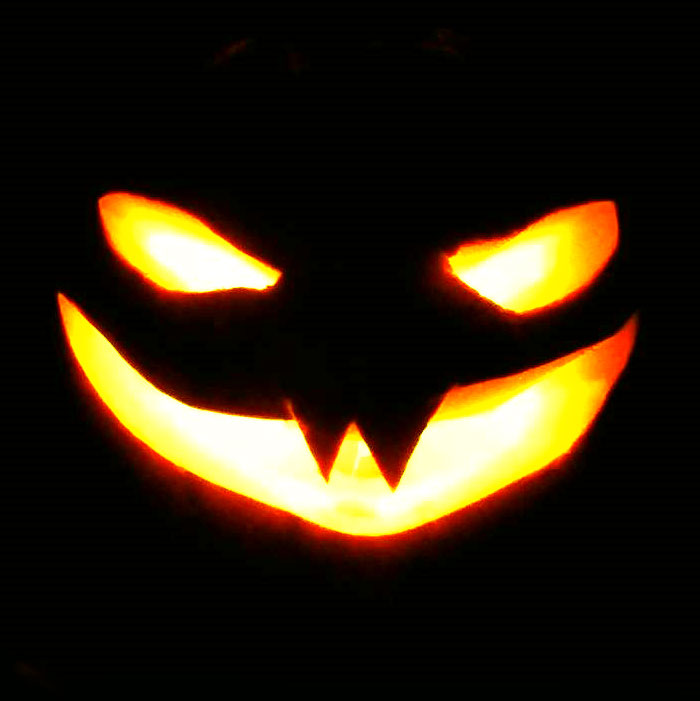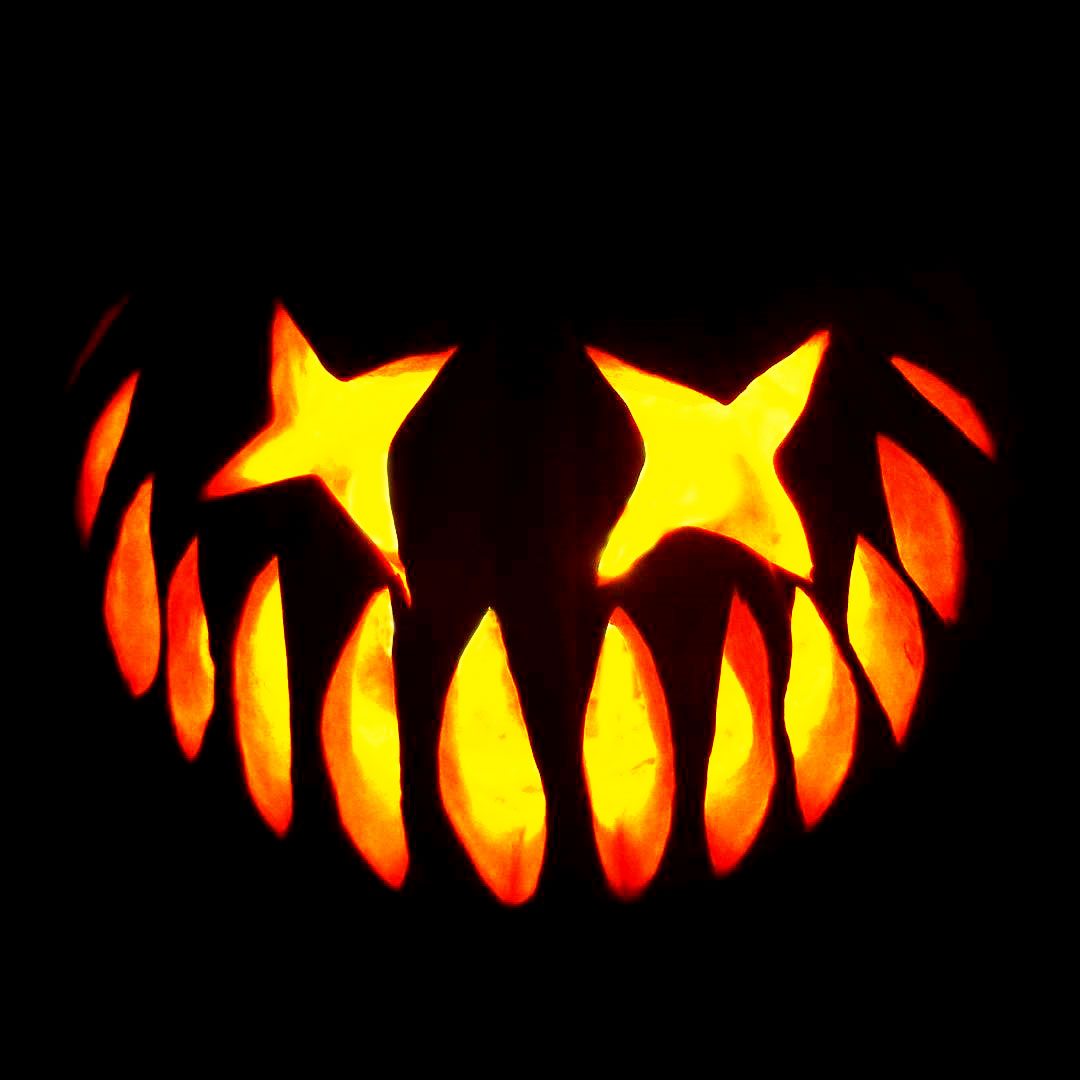 Credit: Jacky Garstad | instagram.com/jackolackosaurus/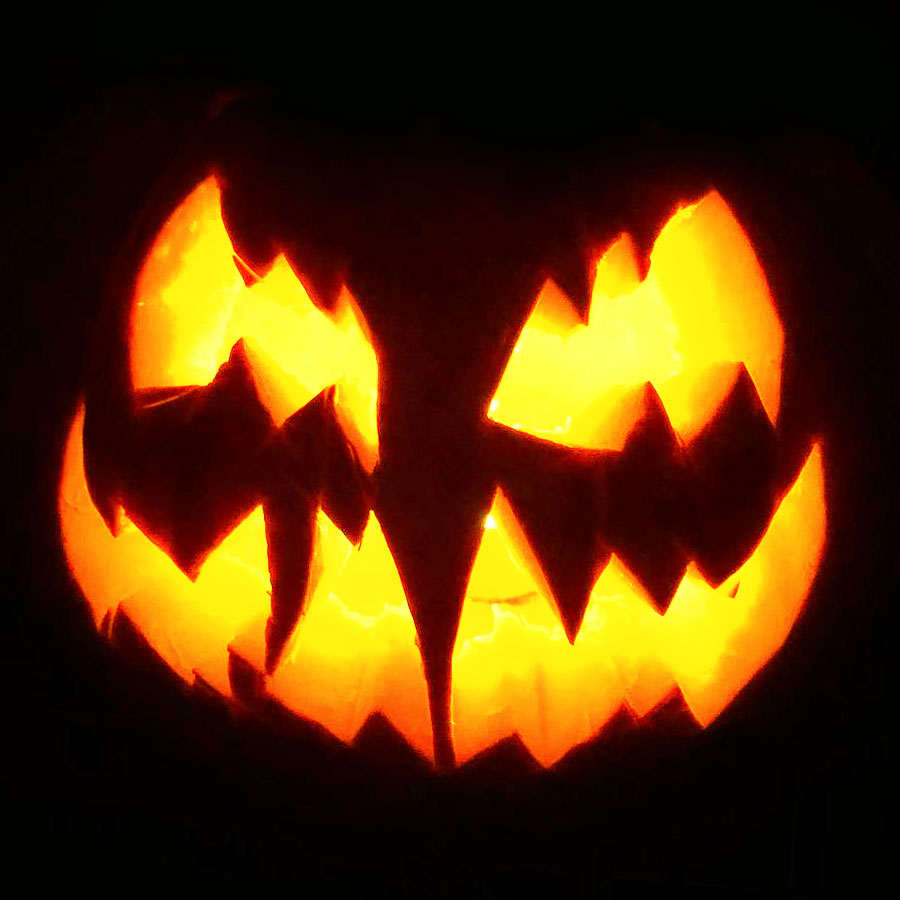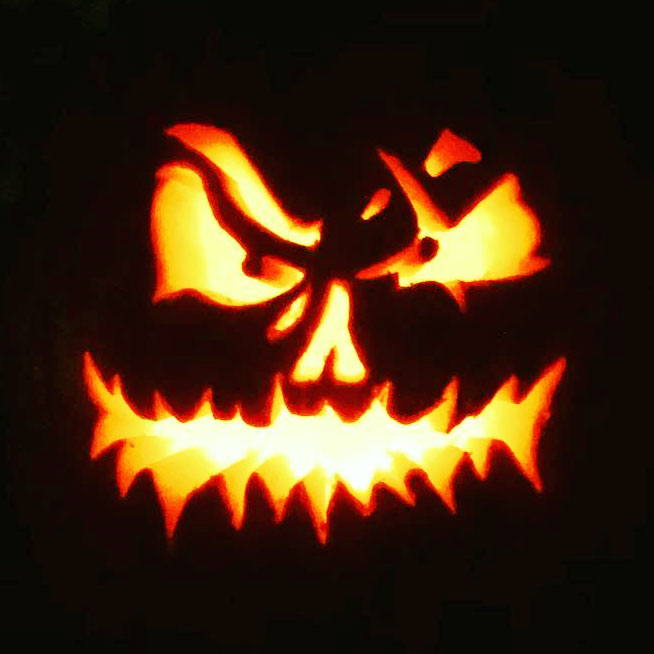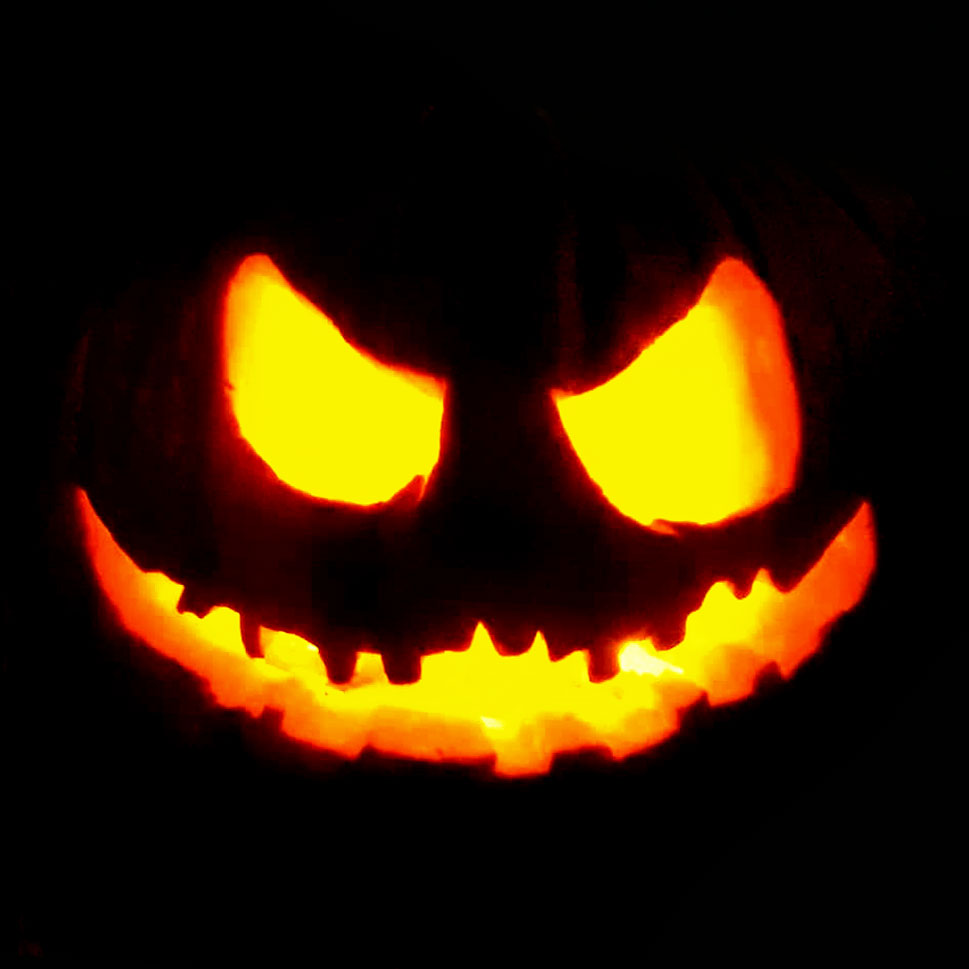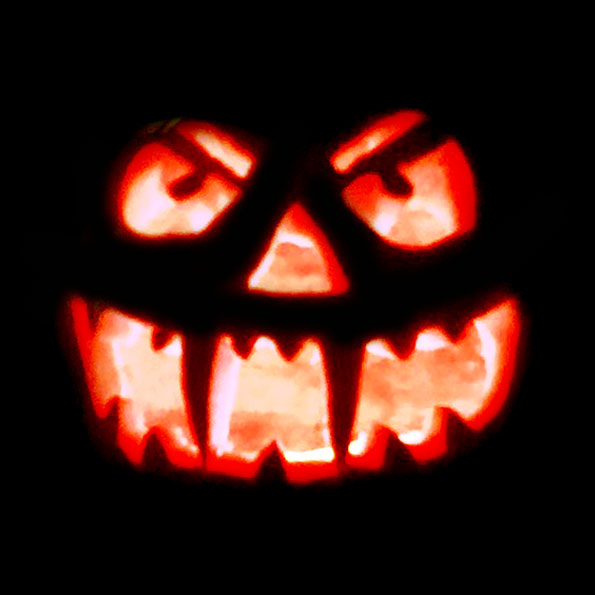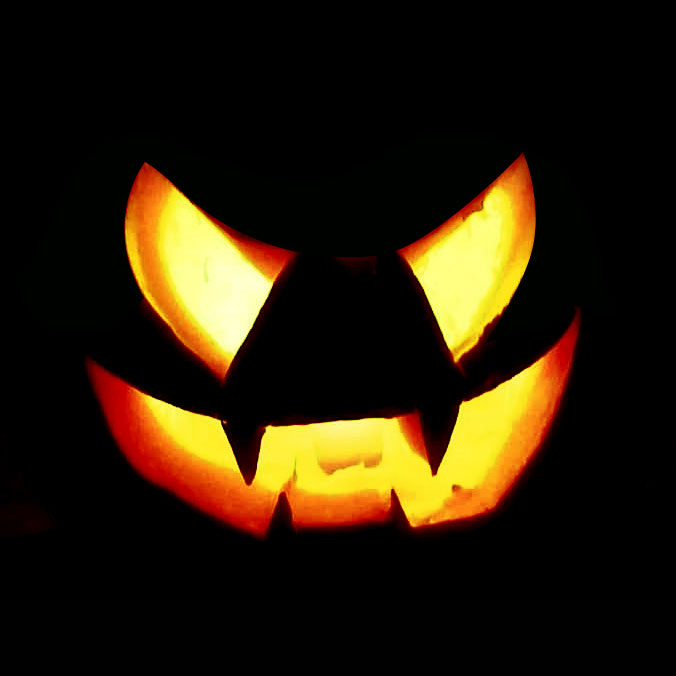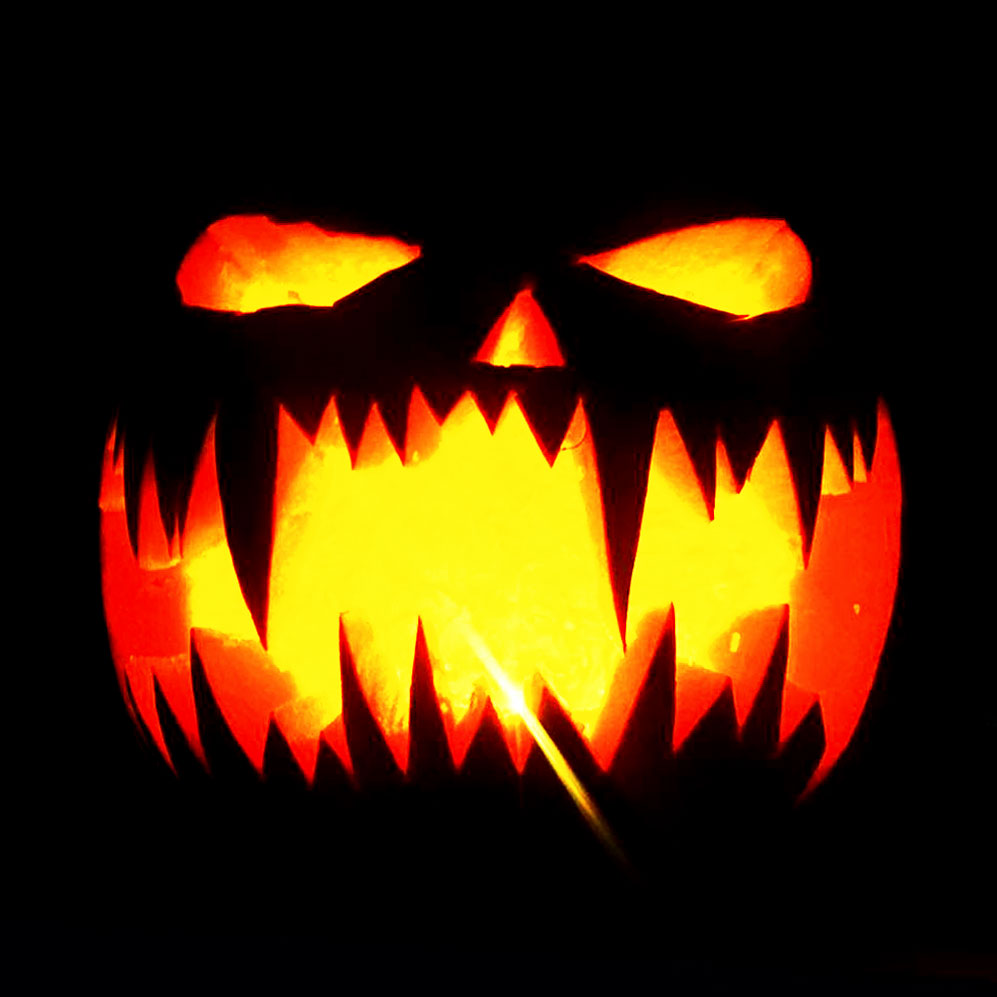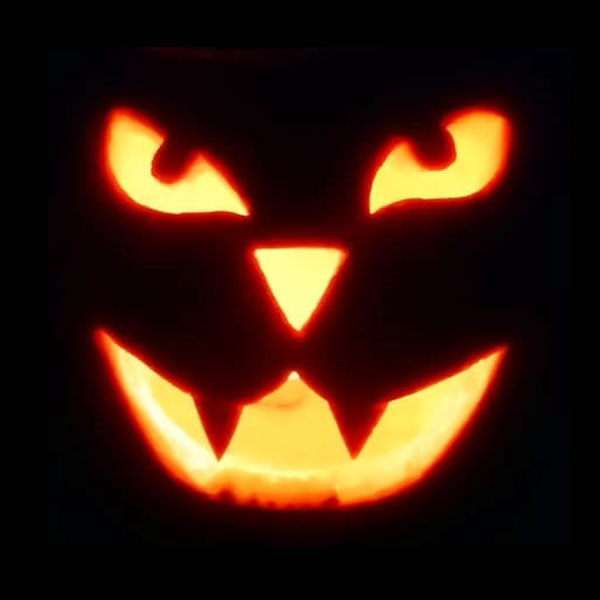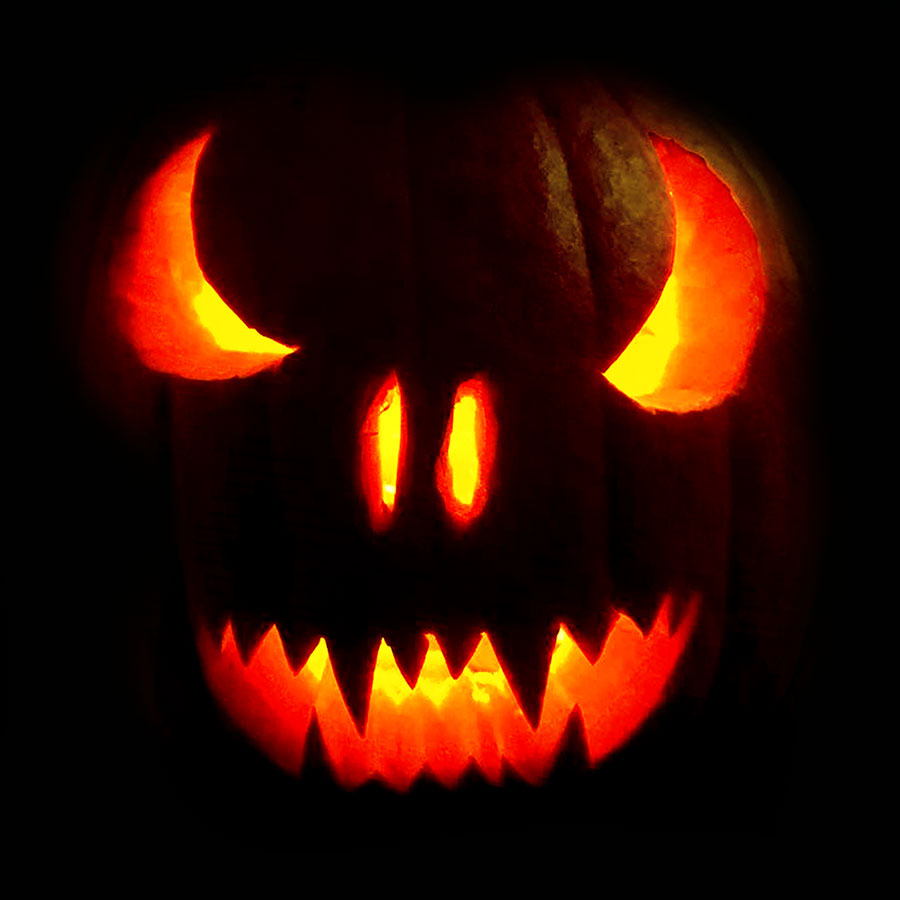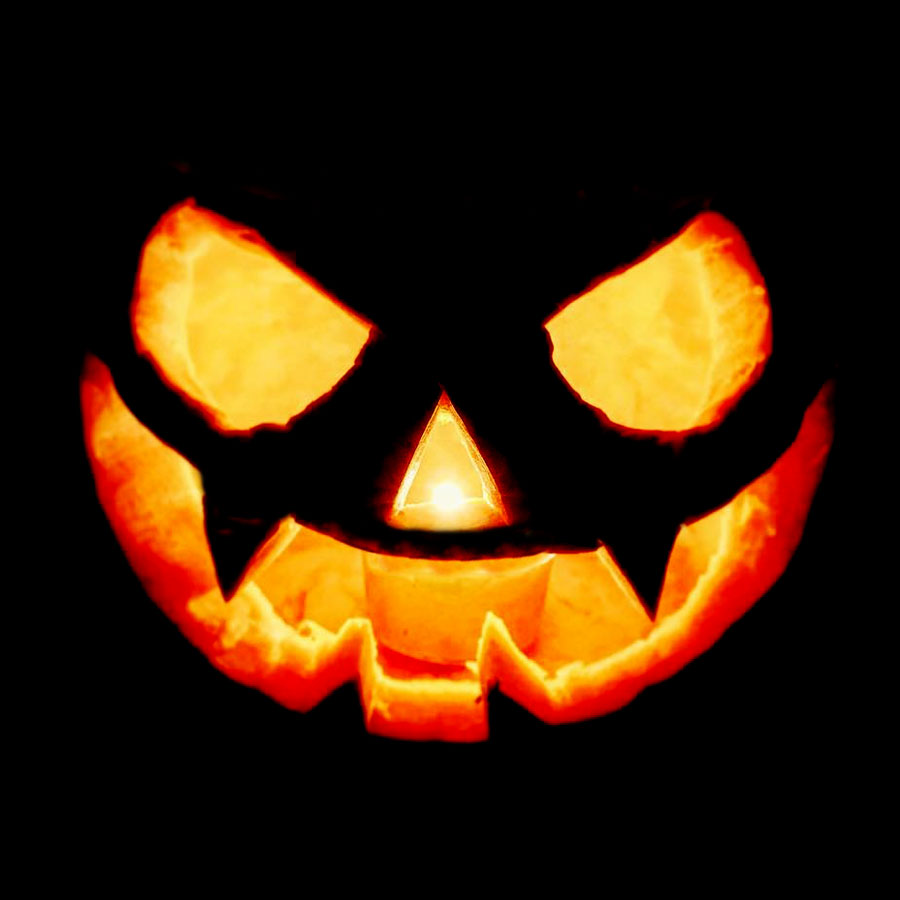 600+ Scary & Cool Halloween Pumpkin Carving Ideas, Designs, Faces & Images 2018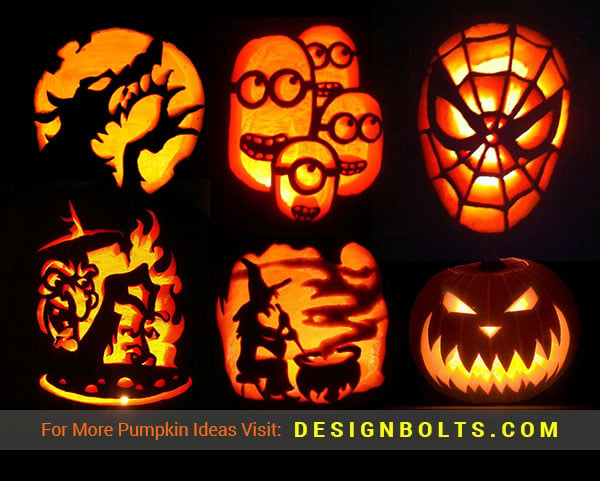 290+ Free Printable Halloween Pumpkin Carving Stencils, Patterns, Designs, Faces & Ideas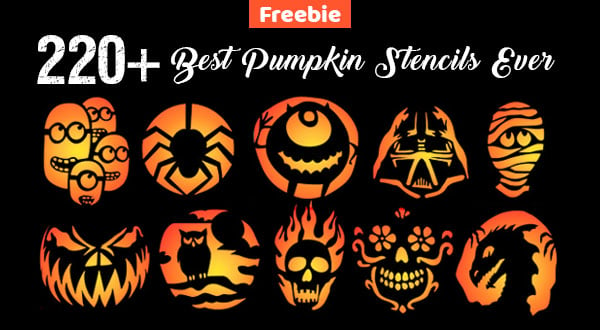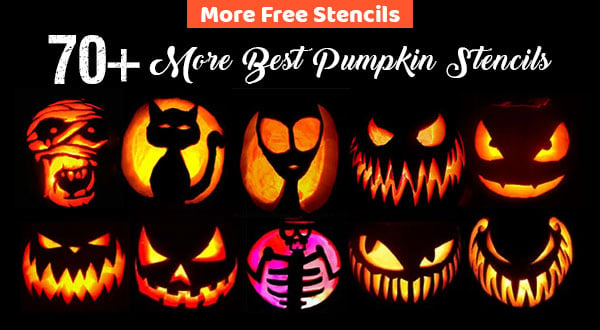 More pumpkin carving ideas to explore: