You know when you want to attain something, you have to work for it, it cannot directly fall into your platter itself, you have to earn it, yearn for it, seek it and get your hands on it. Nothing comes easy in our hands like spoon-feeding thing; every profession demands a fulltime job, motivation and desire to do it.
When an employee is bombard with tasks to deliver every day, what more do you expect from him other than cynicism? You know you can do it better if someone is not standing on your head and dictating you, 'what to do', 'what not to do'. These 'whys' and 'hows' are irritating because we want our work our way. We don't want intrusion and interference of any tom, dick or harry.
Clients are always hard nuts to crack because they have little knowledge of what they want rather they will pull the hell out of you and drain your energy all the same. My today's post is a big shout out to all those designers who have been facing hardships along their  working ways, here is a toast to all those whose clients are giving them hard time. Trust me it is not only you facing this chaos and mess, every other person is stuck up on his workplace.
However graphic designers are more prone to these circumstances. Clients they see & meet on daily basis are only the lover of 'redo' and 'remake'. They would hardly talk about the "pay-back"; in fact they only drain a designer's spirit like a sponge and would make him knock out.
Have a look at the collection of sarcastic remarks by clients that designers have to face every day. You would for sure relate to these creepy feelings, don't forget to get the meaning within the lines, hashtags are additional spark of every poster. Give it a go. Revert us with your feedback so we shall know what you feel about this?
Sarcastic Remarks by Clients That Designers Have to Face Everyday | Typography Posters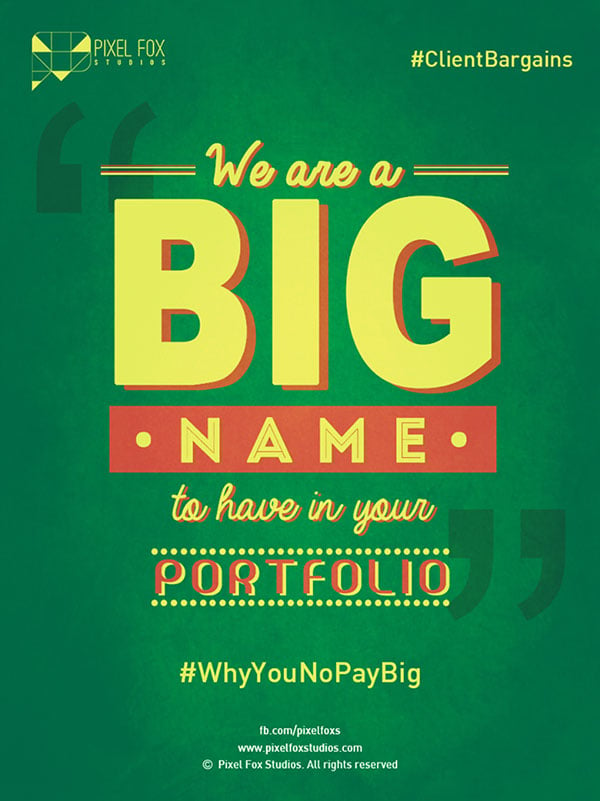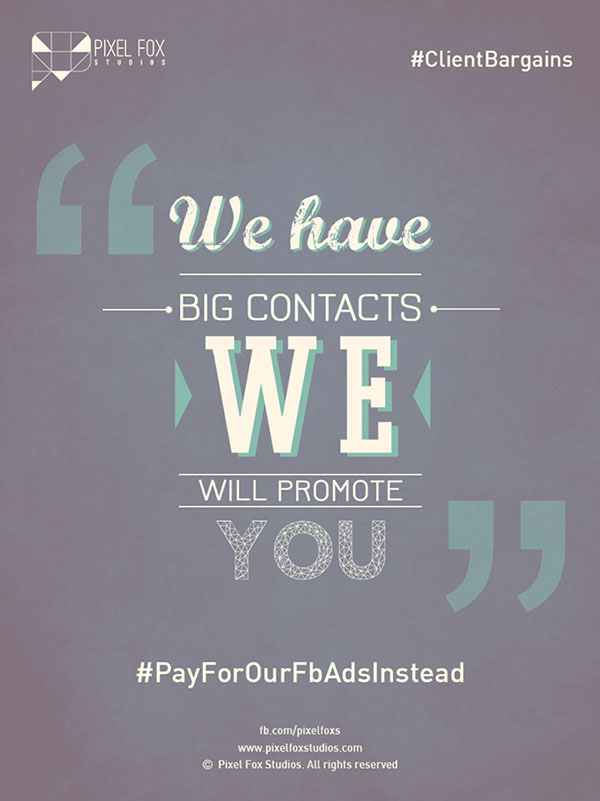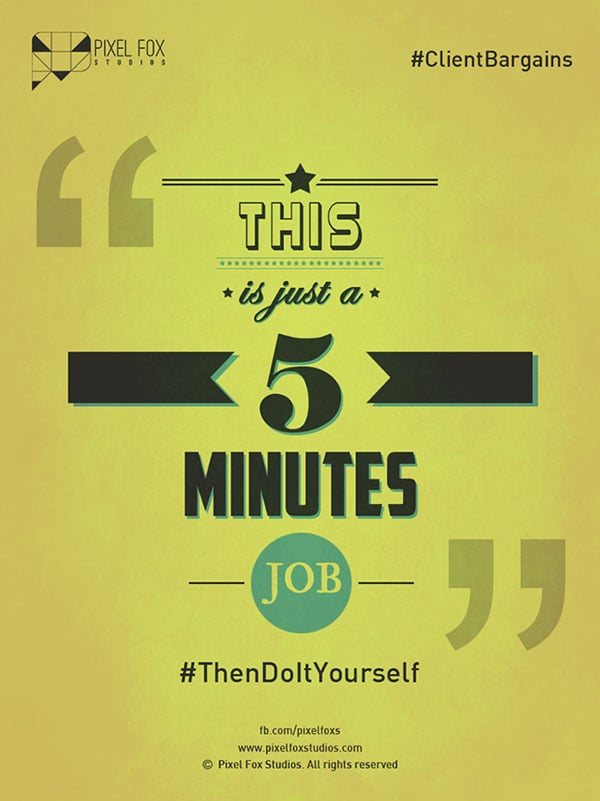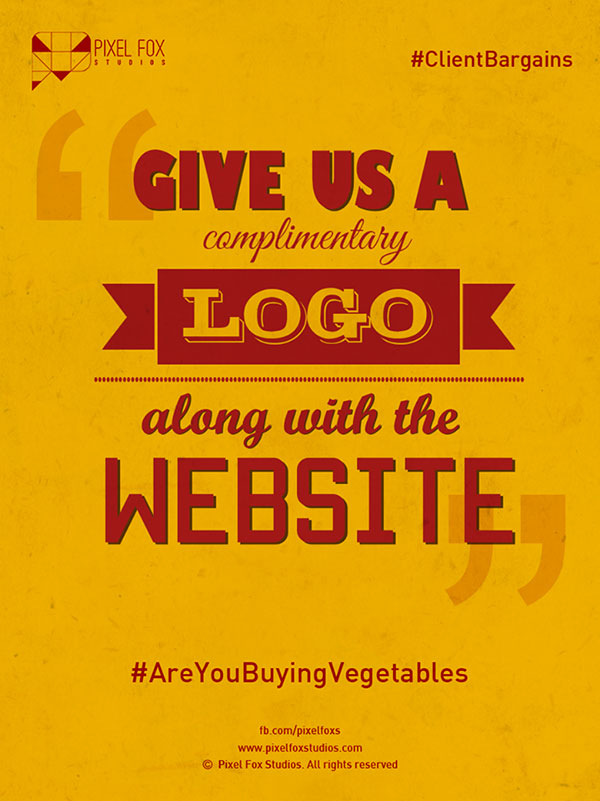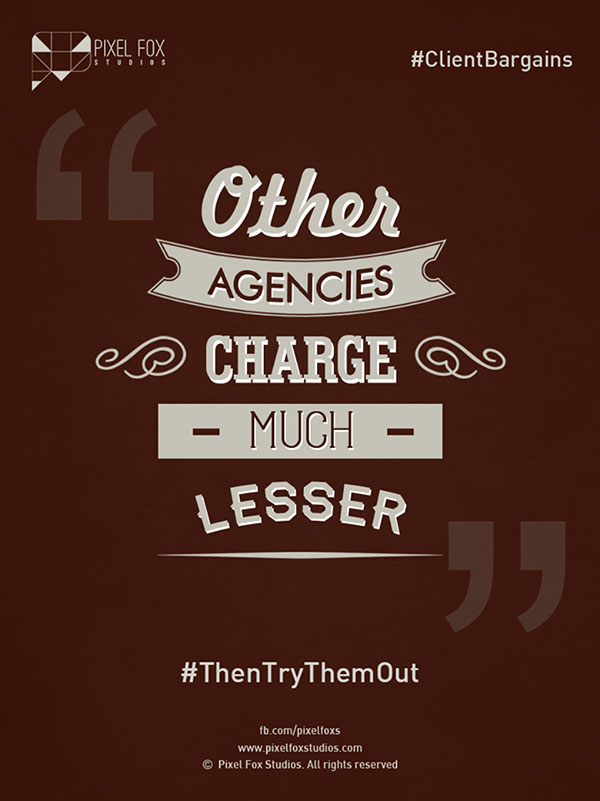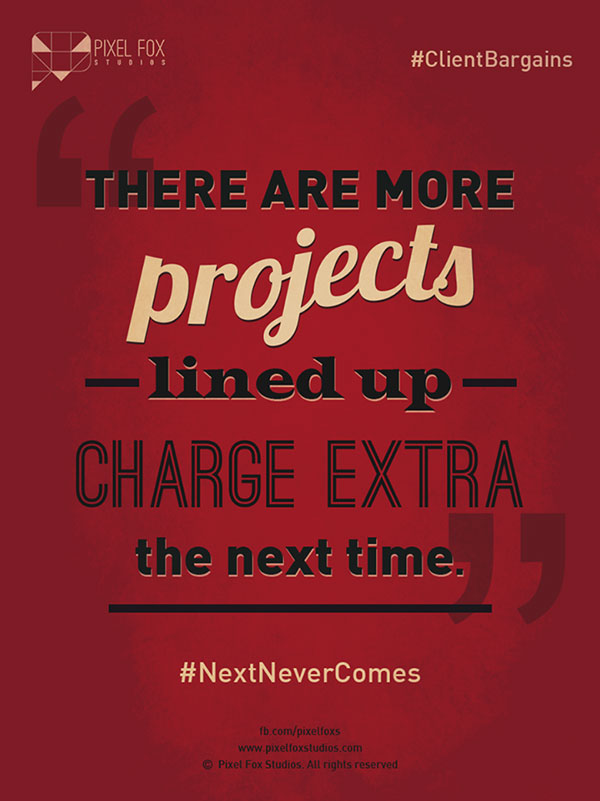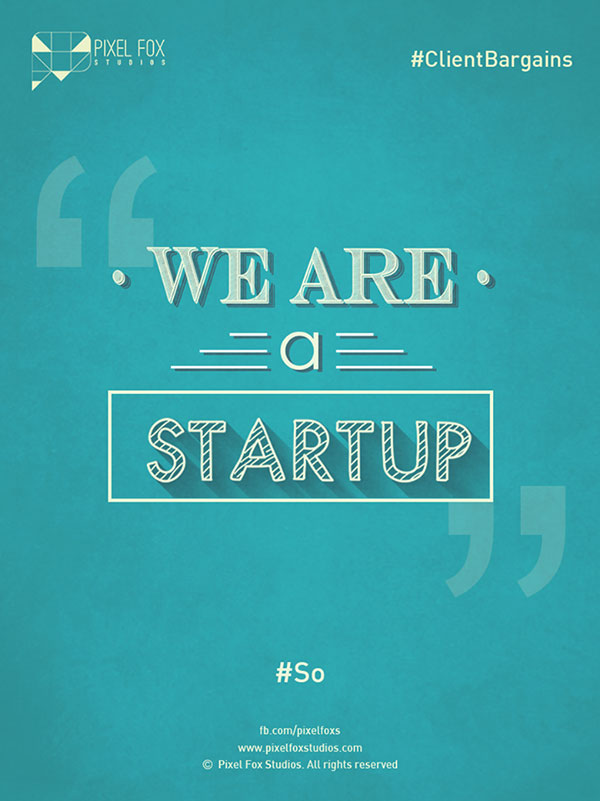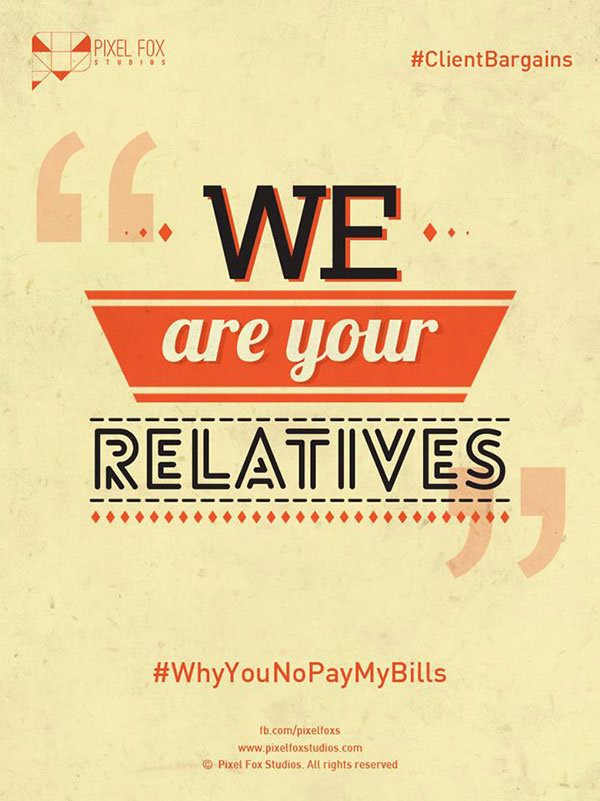 Source: pixelfoxs
Check out these fun packed posts: