Hey there, I wish you all a fun time ahead as Halloween 2018 is running near and it is the most peculiar of all events that we enjoy a lot. On Halloween day there is a whole lot check list which every one of us has to undertake and look upon, the list includes the duties that are to be assigned to the friends and family.
Someone manages up the theme and setting, while others can arrange stuff for decorations, some people can cook and arrange hi-tea/feasts while others put together gifts and Halloween baskets, some carve pumpkins in the backyard before the event while others may go out to collect all Halloween essentials from the market, some of us manage DIY costumes while others can bring them from markets straight away. This is how the event is held, it is not done by one man's army rather a whole teamwork counts in the backdrop.
Guests can only see and observe the ambiance/aura of Halloween but nobody knows how tough it was to hold such a setting. But this all struggle pays off when guests and the hosts enjoy together. People even arrange get together parties at home to eat baked pumpkins, cakes/cupcakes as their feats. Halloween occurs in a much windy and chilly weather that is why costumes have to be picked wisely. Besides, pumpkins can never be put aside when the event of Halloween comes. And yes, pumpkins need to be carved creatively.
– – – – – – – – RECOMMENDED POSTS FOR HALLOWEEN – – – –
Scary Halloween 2018 freebies:
– – – – – – – – – – – – – – – – – – – – – – – – – – – – – – – – – – – – – – – – –  – – – –
You could make eyes and teeth of a bigger size or you can trace up faces on to the skin/face of pumpkins to make them look elaborated. Down here you can look at these 10 best Pumpkin carving tool kit for professionals. For creative and professional carving a right tool kit is everything that you should buy for yourself, it can be obtained from anywhere near the Halloween market and stalls. A right tool kit makes the job of carving very simple and easy. Besides a good pumpkin stencil and template which is magical, the more it is elaborated the better and intricate detailing can be added into the carving of the pumpkin. What do you guys think about pumpkins' tool kit? Let us know. Scare the heck out of people this year like never before and also share your practices & involvements with us, we will love to know about them. Boo!
1. 13PCS Halloween Pumpkin Carving Tools with Storage Bag
Carve pumpkins with pumpkin stencils with the most completed tool kit
Buy from here | $29.44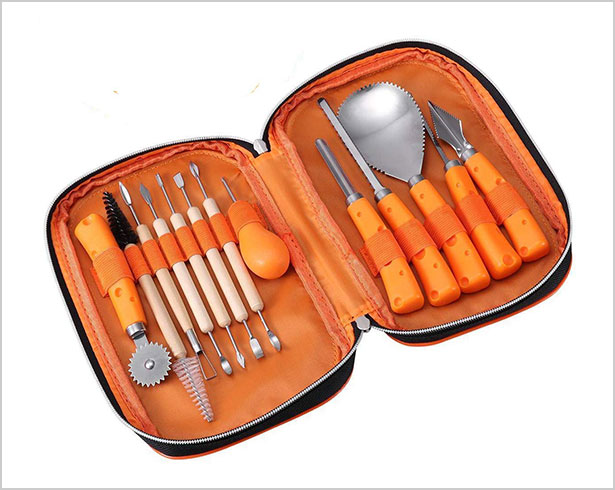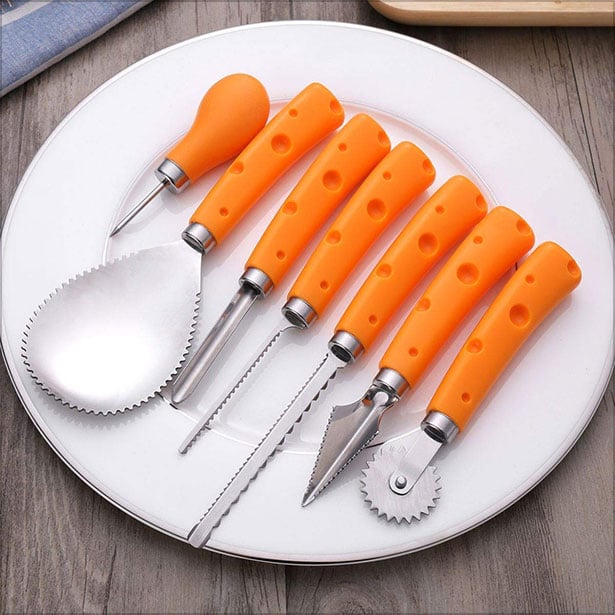 2. Heavy Duty Stainless Steel Professional Pumpkin Carving Kit
Buy from here | $24.88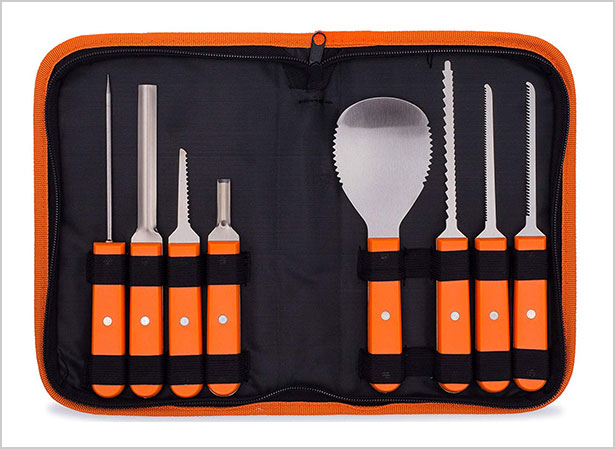 3. Premium Stainless Steel Halloween Carving Tools Kit 8 PCS for Easy Carving
Buy from here | $15.99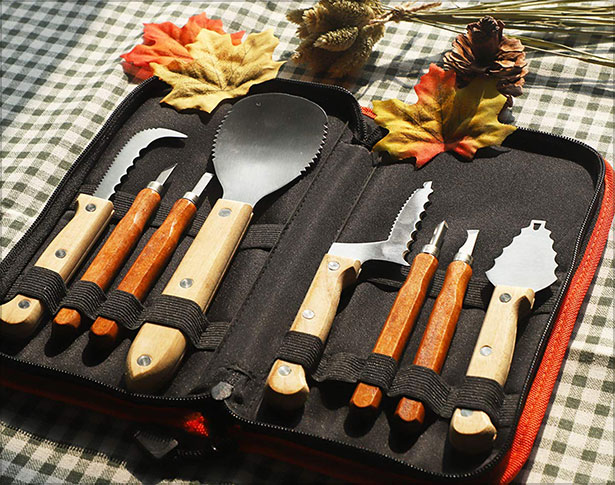 4. Halloween Pumpkin Carving Tools-12 Piece Set for Clean Carving
Buy from here | $17.88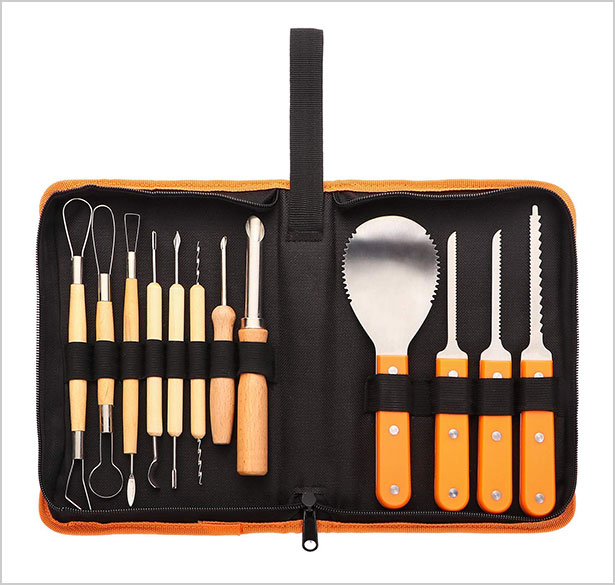 5. Plastic Pumpkin Carving Kit
Buy from here | $24.99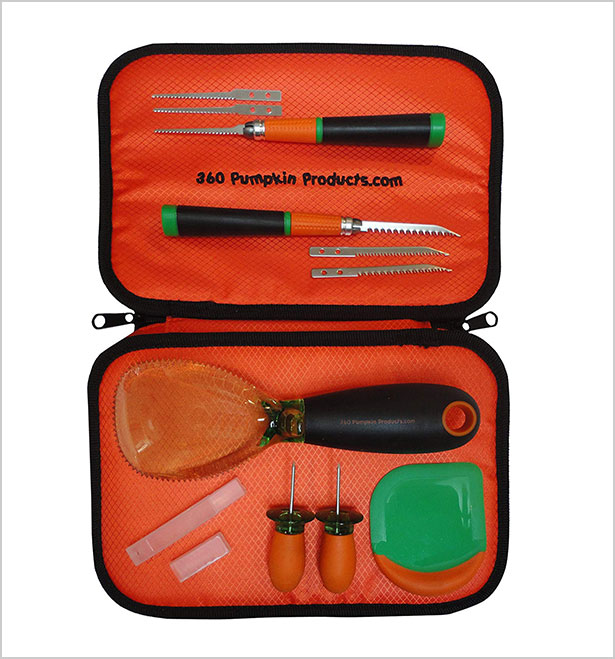 6. Professional Halloween Pumpkin Carving Kit 11 Pieces for Extreme Pumpkin Detailing
Buy from here | $55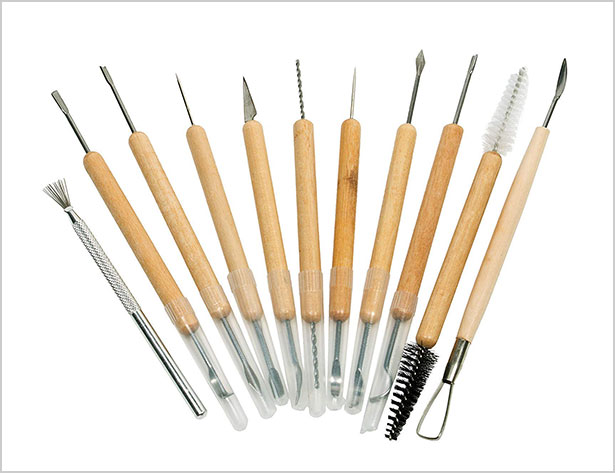 7. 22 Double Sided Pro Pumpkin Carving Tools for Experts
Buy from here | $18.99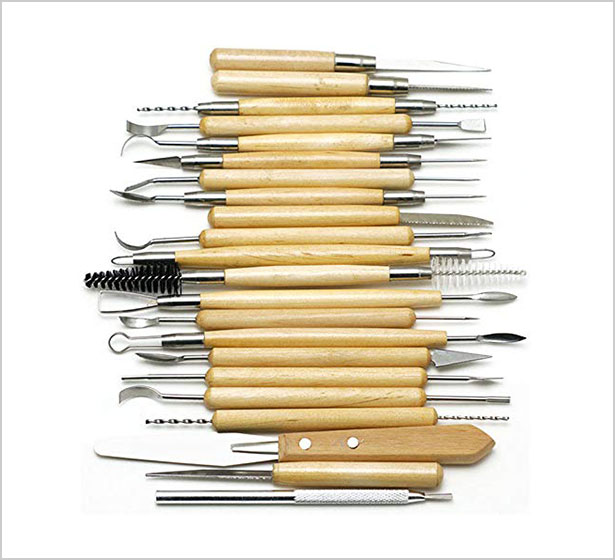 8. 13 PCS Pumpkin Carving Tools Kit Crafted for Efficiency
Buy from here | $22.99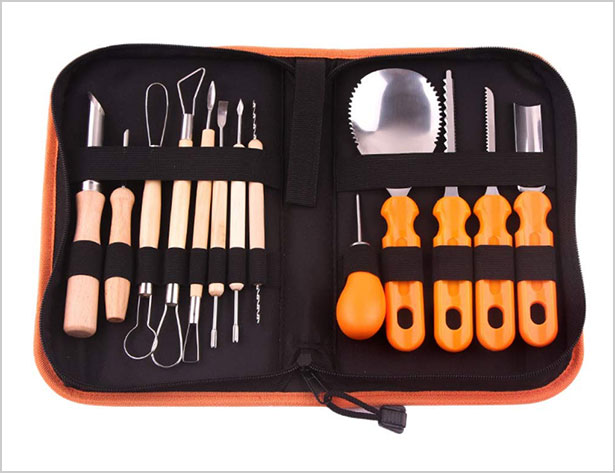 9. Halloween Sculpting Set for Fine Detailing
Buy from here | $18.77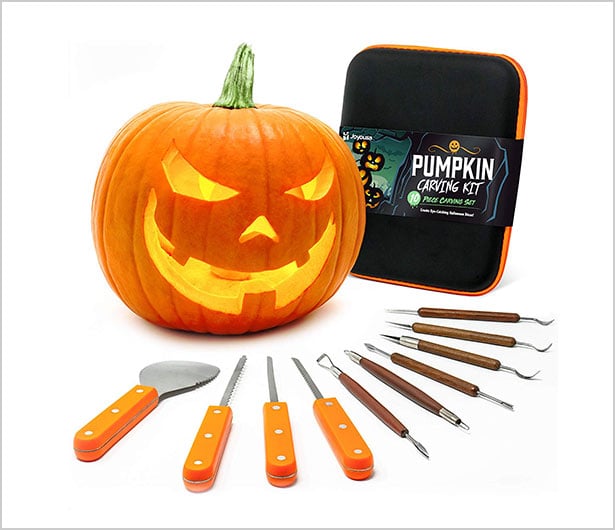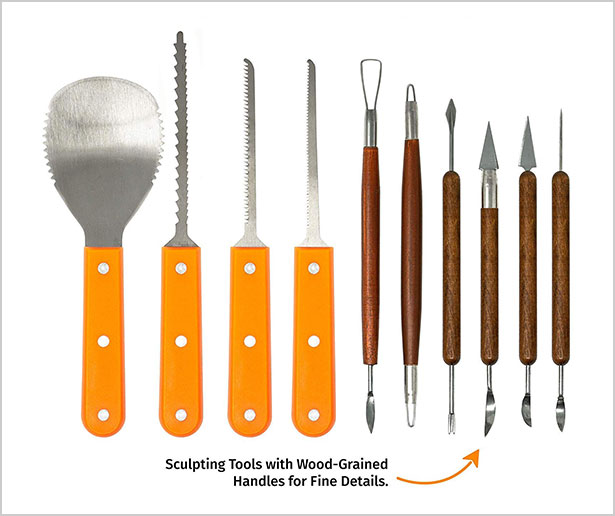 10. 
2018 Newest Halloween Pumpkin Carving Kit
Buy from here | $13.99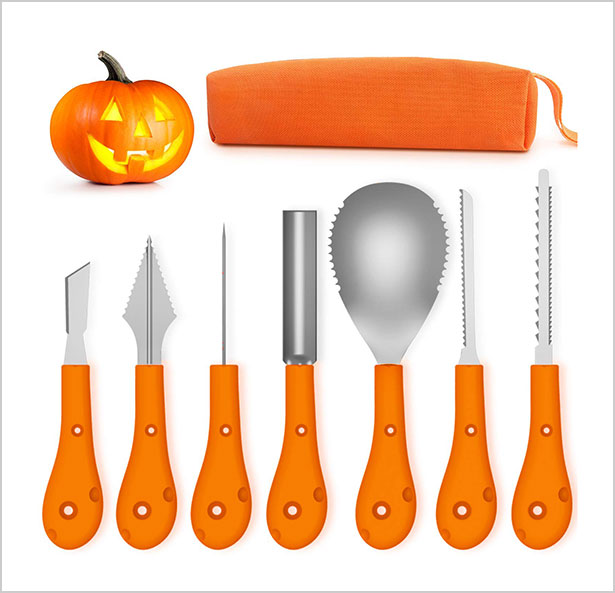 600+ Scary & Cool Halloween Pumpkin Carving Ideas, Designs, Faces & Images 2018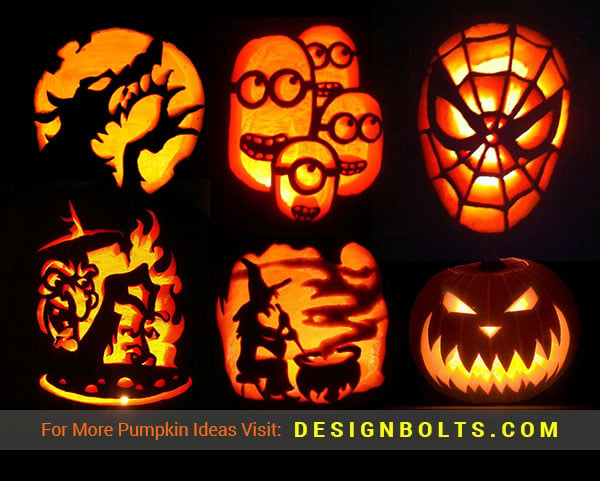 240+ Free Best Halloween Pumpkin Carving Stencils Ever