Hey there party lovers! How are your preparations for the Halloween party going so far? Have you guys stopped being lazy yet or are you planning to procrastinate more until it's Halloween when you won't be able to get things done? Well, we are very determined to keep reminding all of you to at least make a list or two of things before the scary night is actually here, you know!?
To help you get started with some of the things, we are going to share detailed but easy to follow tips and all we are asking for here is your undivided attention. Okay so, to plan a party that too a Halloween party, you must know that you will be occupied in many things and the only way to getting out of them sanely is to ensure that you have everything under control. How do you plan on doing that though? Allow us to share the tips that we promised to share so that can plan and party better!
Since Halloween parties are known as crazy parties and you should definitely ask someone in your friends circle / family members to share the load – both in terms of money as well as for the physical activities. After you have gotten a friend or family member on board with you for hosting the party, you guys need to sit together to make a list of things that you would require to decorate the place including the venue, menu and of course the sitting arrangements.
Recommended: 290+ Pumpkin Carving Stencils
One of the common mistakes that we make while making a shopping list is that we add in the items that we want to purchase with the items which we really need. To save money and being responsible hosts, make sure that you don't get distracted and spend your hard earned money on the stuff that you will actually use to make your place look scary.
Your guests list should be 'to the point'. Do not bow down in front of the peer pressure and only invite people who you truly want to be there and for the food menu, you must keep in mind all the people who would be invited to the party. Design the menu according to the age groups and to be on the safe side, get some extra items in case you have a feeling you would run out of the snacks etc.
That being said, we should now get to the point and that's the pumpkin carving bit – which if done wrongly, can not only result in a serious loss of money and efforts but it will also leave you with no proper Halloween décor too and that's going how we do things, right? So, to help you all carve the best characters and patterns this year, we have created scary Halloween pumpkin carving stencils 2019 and patterns. The best thing about all of them is that they are absolutely free to download and can be used by anyone in your house (given that you would allow your kids to have the fun).
Allow us to share what you will get in our latest collection of scary Halloween pumpkin carving stencils, patterns and ideas! We have maintained a balance between the traditional and the modern ideas by working on different types of Jack O' Lanterns stencils which will ensure that you are in the right mood but the idea direction is somewhat closer to the contemporary side too. In addition to that Jack O' Lantern stencils, we have also included stencils of a scary cat, an adorable owl, super scary wolf face, an evil witch and a patterned skull.
Moreover, you will also get your hands on our free Boo and alien stencils as well. And that's not it, really as we have spent a lot of time in producing the stencils of Minions, spiders, dragons and skeletons too. But do you know what else you will need to carve some of the adorable yet scary pumpkins for this year's Halloween décor? Appropriate tools and tips to keep rolling, right? Don't worry because we have got you covered for this as well.
So, to make sure that you are all set to utilize our scary pumpkin carving stencils and patterns, you must have the following items:
Fresh pumpkins (of course!)
Carving tool kit (You can get one for yourself and get the one which is made for the kids)
A pair of scoops (big & small)
Tooth picks or a pack of skewers
Lead pencils (for sketching)
Permanent markers and googly eyes (for the kids)
Glue
A pair of scissors
Flameless candles & fairy lights
You can also improvise according to the budget and time which you will get off of your busy schedule and see what works best for you. Don't forget to share which stencils and patterns you are planning to download and use in the comments section down below!
– – – – – – – – – – – – – – – – – – – – – – – – – – – – – – – – – – – – – – – – –
Don't miss out these cool Halloween freebies:
– – – – – – – – – – – – – – – – – – – – – – – – – – – – – – – – – – – – – – – – –
10 Free Scary Halloween Pumpkin Carving Stencils, Printable Patterns & Ideas 2019 | Download Templates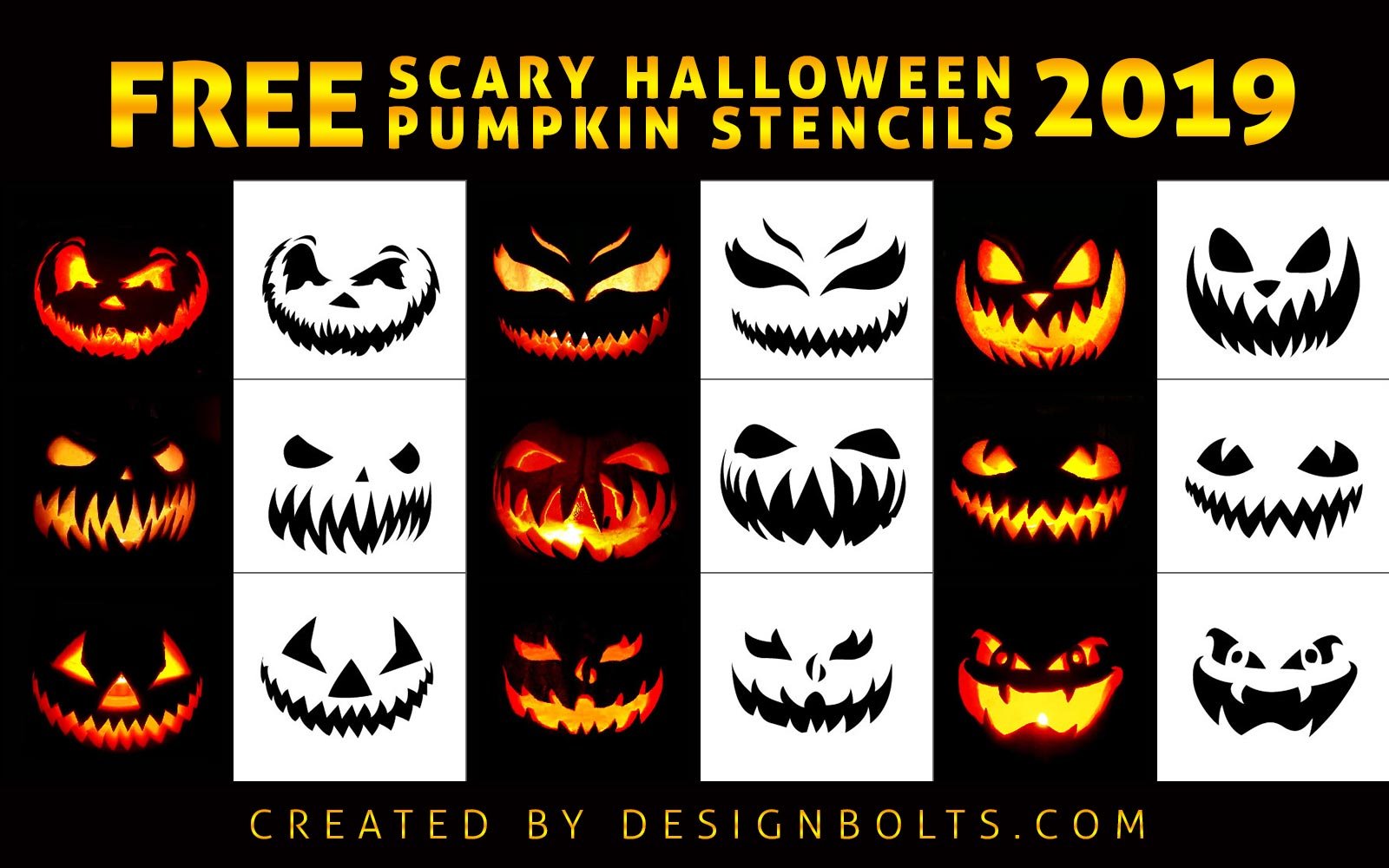 1. Scary Face Halloween Pumpkin Carving Stencil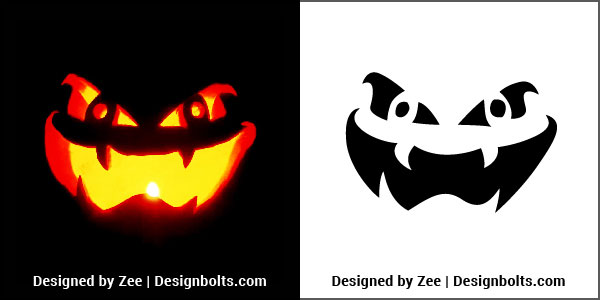 Download Pumpkin Stencil 1 
2. Scary Flame Face Halloween Pumpkin Stencil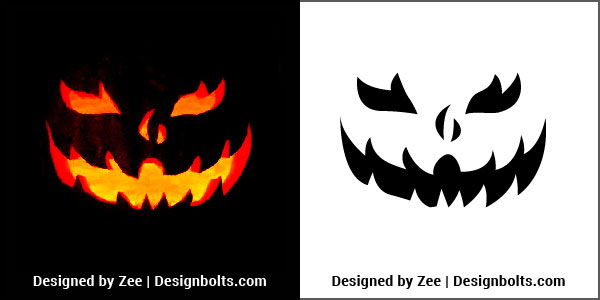 Download Pumpkin Stencil 2 
3. Traditional Jack O'Lantern Pumpkin Carving Stencil Download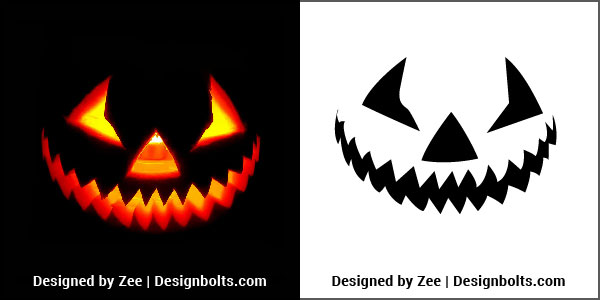 Download Pumpkin Stencil 3
4. Scary Pumpkin Carving Stencil 2019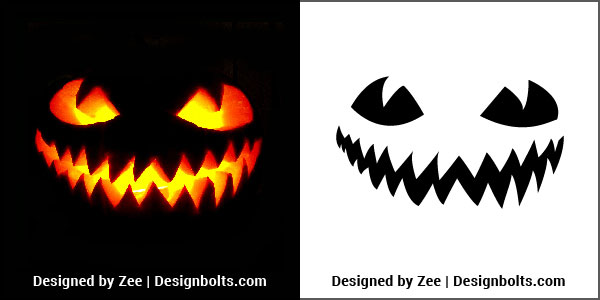 Download Pumpkin Stencil 4 
5. Spooky Halloween Pumpkin Carving Printable Free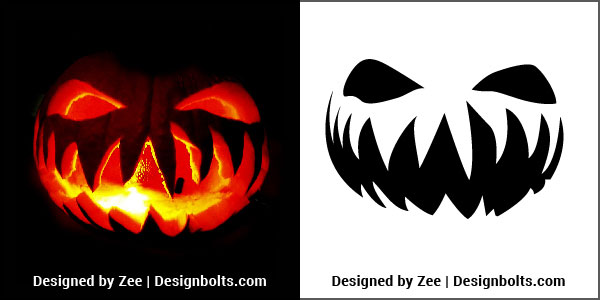 Download Pumpkin Stencil 5 
6. Free Scary Pumpkin Carving Stencil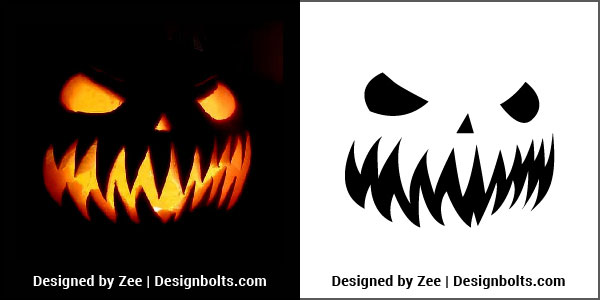 Download Pumpkin Stencil 6 
7. Big Face Scary Pumpkin Carving Ideas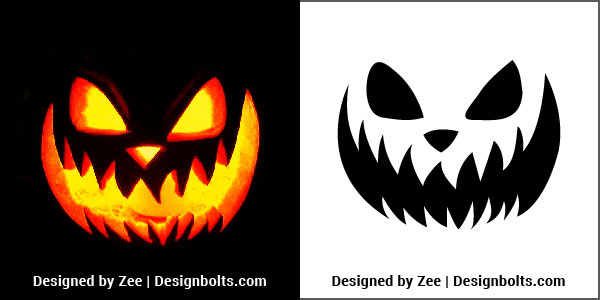 Download Pumpkin Stencil 7 
8. Simple Halloween Pumpkin Carving Stencil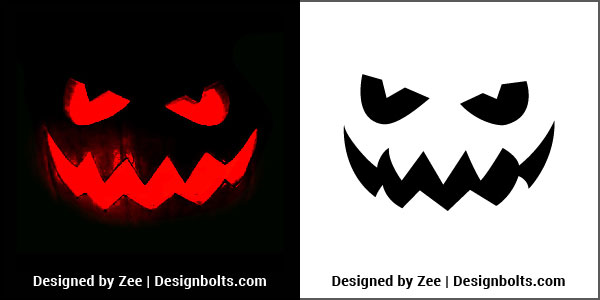 Download Pumpkin Stencil 8 
9. Scary Halloween Pumpkin Carving Face Design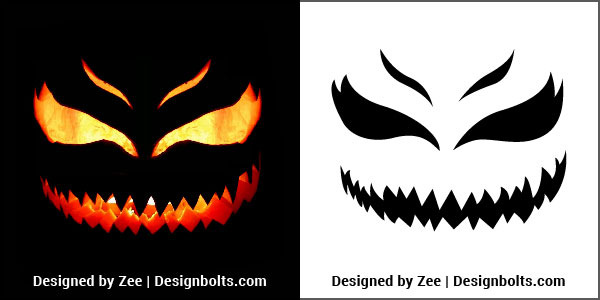 Download Pumpkin Stencil 9 
10. Scary Pumpkin Stencil Template Design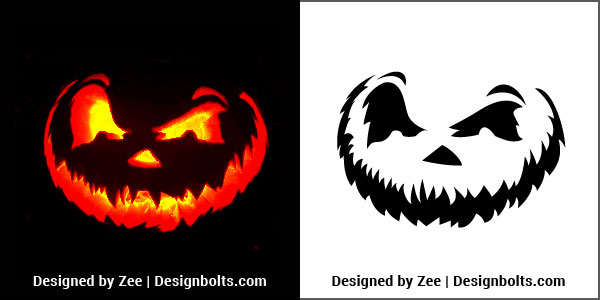 Download Pumpkin Stencil 10
290+ Free Printable Halloween Pumpkin Carving Stencils, Patterns, Designs, Faces & Ideas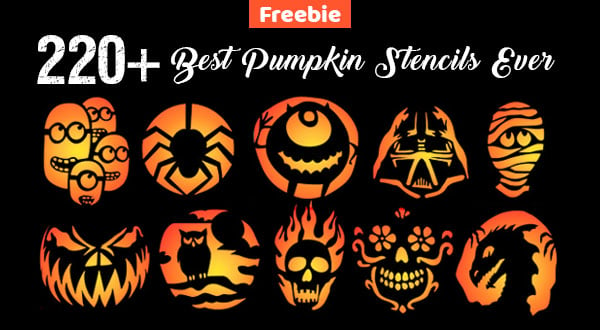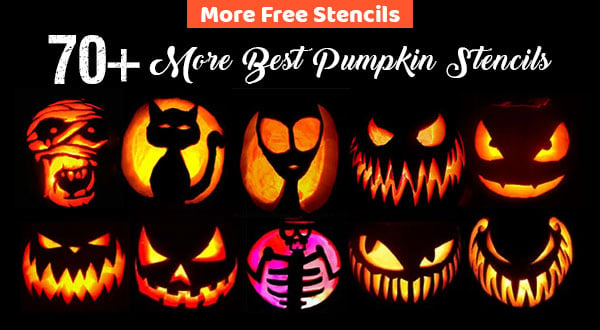 More Scary Pumpkin Carving Stencils & Patterns for Halloween 2019: