So, you thought we were done with the Halloween blogs? Of course not – because we will keep sharing awesome and scary pumpkin carving stencils, patterns and ideas with you till the scary night. It's only because we don't want you guys to miss out the fun, you know? We are sure that you must be reading and probably trying out some of the carving ideas that we have shared in our previous blogs but today things are going to be a little different and a lot scarier than you (might) have thought.
You must have been to different types of parties that are organized keeping in mind some unique themes for example; fancy dress parties, balloon parties, masquerades and couple dance parties, Arabian Nights themed parties and what not. Similarly, Halloween parties are supposed to have a theme too. It's totally up to the organizers to decide which route they want to take but instead of going very scary to keep the tradition alive, maybe we can spice things up this year?
What we have done for this blog is that we will share some themes with you and you can either pick one of them or mix and match to make things more fun and enjoyable. It will be easier to decide if you would consider the age groups of your guests. So, if you are planning to throw a kick ass Halloween party this year for friends, family and colleagues then continue reading our blog!
Recommended: 290+ Pumpkin Carving Stencils
There are multiple ways of picking up a theme and working on it but the easiest one is to make a combination of food / drink and characters. For example; many people throw a party known as Monsters & Martinis or Margaritas, and if you want to keep things non alcoholic then you can surely create lemon and mint margaritas to keep things going. Then there is an option of a Mad Masquerade theme party in which you can also announce a gift hamper for those who will be all charged up even by the end of the party.
Another Halloween theme party can be thrown during the day time which will continue till night and for that all you have to do is to let your guests carve the pumpkins. Make it a competition and incentivize it with a small appreciation gift for whoever carves the best characters etc. on the pumpkins.
We believe that the last party theme sounds better than the rest of the ideas. And to inspire you and your guests, these are some of the scary Halloween pumpkin carving stencils that you can download for free. We are sharing our 10 most favorite pumpkin carving stencils, patterns and ideas with you so make sure that you utilize them well:
An owl is one of the most adorable creatures to be there on the face of earth. And though they are mistaken for being awkward, there are stencils which can help you create attractive pumpkin carvings. Download our owl stencil, carve it on your pumpkins and then place small torches or non burning candles in them to create a nice effect.
Mummies and witches are those characters which can scare anyone especially when they are carved and set in a dark environment. Keep the carving simple but to the point and get your hands on our mummy and scary witch stencils to be in the game!
All Jack O' Lanterns are nice but them being carved as a pattern is something not a lot of people think of creating so, this year you can create a pattern on your pumpkins of Jack O' Lantern and make your décor stand out. All you have to do is to download the pattern and voila!
Who says you can't be funny yet scary at the same time? Download our amazing Scary Funny Pumpkin Carving Stencil today and do carve the idea on one of the pumpkins this Halloween.
If you love cats then you are going to love this scary cat stencil too. Just download it right away and keep it safe for the actual day to come. You can also practice carving this character before the scary night so that things remain under control.
Any Halloween party is incomplete without a skull – be it any form then. However, we are talking about a skull pattern here and we'd love if you downloaded the stencil for your Halloween décor.
Lastly, we have created 'Boo' and alien stencils and patterns for you guys so that you can bring in some new ideas for the Halloween décor.
Guys, honestly if you want your name to be taken even after weeks of Halloween 2019 is over then you gotta download our creative scary Halloween pumpkin carving stencils, patterns and ideas. We can bet your party will become the talk of the town.
– – – – – – – – – – – – – – – – – – – – – – – – – – – – – – – – – – – – – – – – –
Don't miss out these cool Halloween freebies:
– – – – – – – – – – – – – – – – – – – – – – – – – – – – – – – – – – – – – – – – –
10 Free Spooky Yet Scary Halloween Pumpkin Carving Stencils, Patterns & Ideas 2019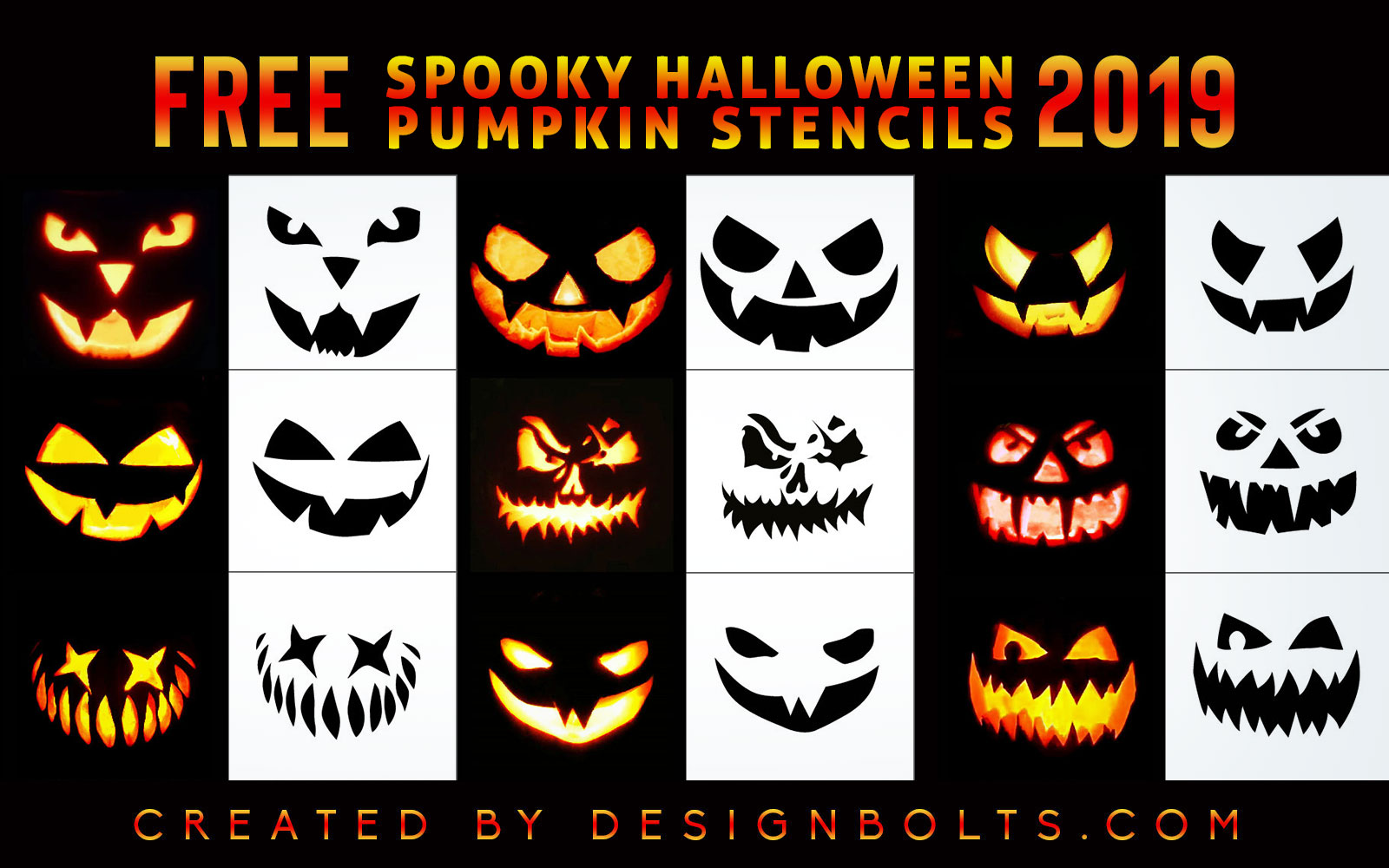 1. Angry One-Eyed Pumpkin Face Carving Stencil 2019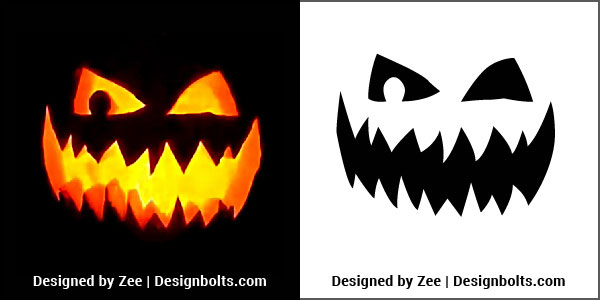 Download Pumpkin Stencil 1 
2. Snake Pumpkin Carving Stencil 2019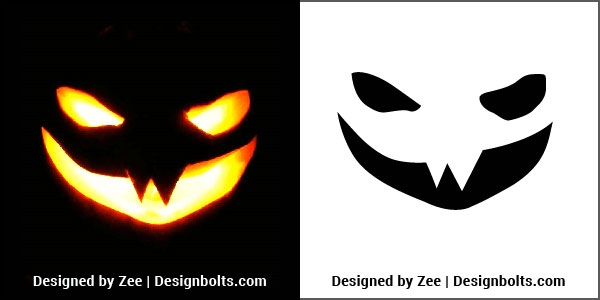 Download Pumpkin Stencil 2 
3. Cross Pumpkin Carving Template 2019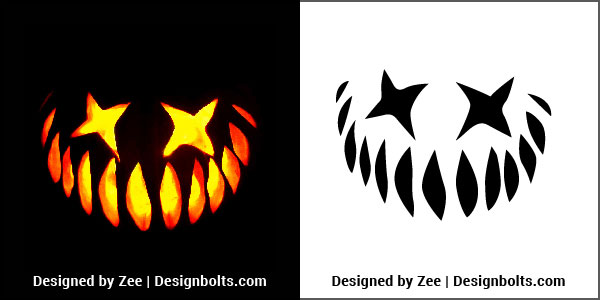 Download Pumpkin Stencil 3
4. Scary Pumpkin Carving Stencil 2019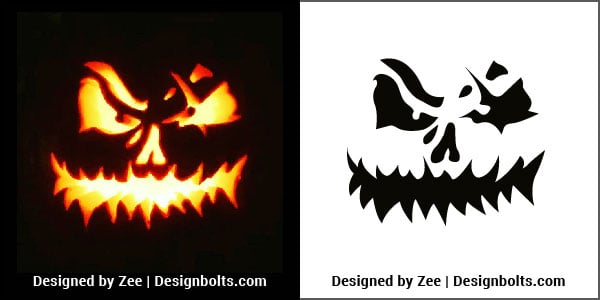 Download Pumpkin Stencil 4 
5. Free Scary Pumpkin Face Carving Template 2019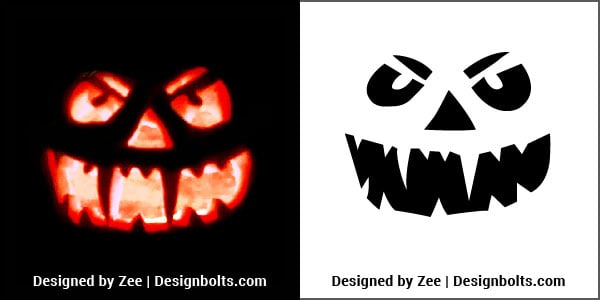 Download Pumpkin Stencil 5 
6. Simple Pumpkin Carving Stencil 2019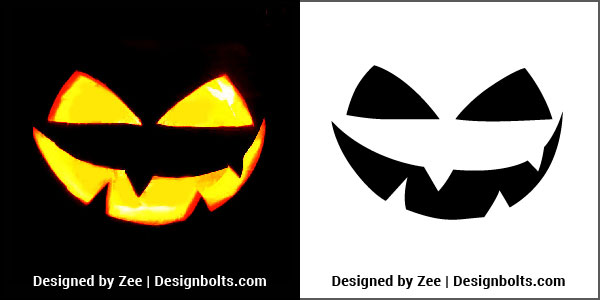 Download Pumpkin Stencil 6 
7. Vampire Pumpkin Stencil 2019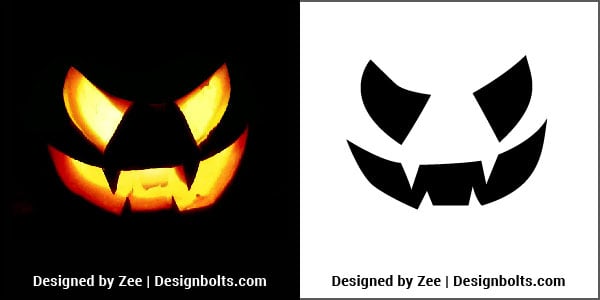 Download Pumpkin Stencil 7 
8. Cat Pumpkin Carving Face Stencil 2019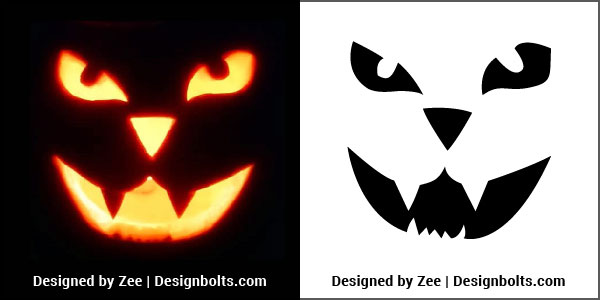 Download Pumpkin Stencil 8 
9. Angry Pumpkin Face Carving Stencil 2019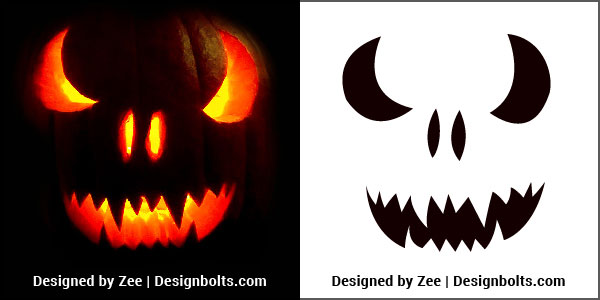 Download Pumpkin Stencil 9 
10. Spooky Easy Pumpkin Carving Ideas 2019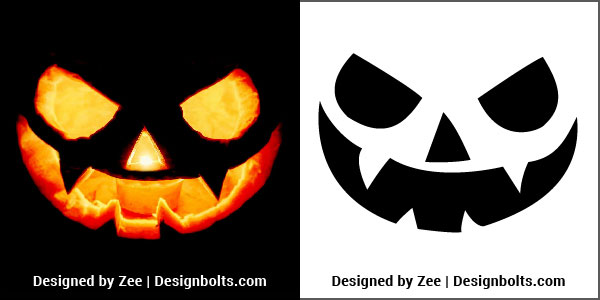 Download Pumpkin Stencil 10
290+ Free Printable Halloween Pumpkin Carving Stencils, Patterns, Designs, Faces & Ideas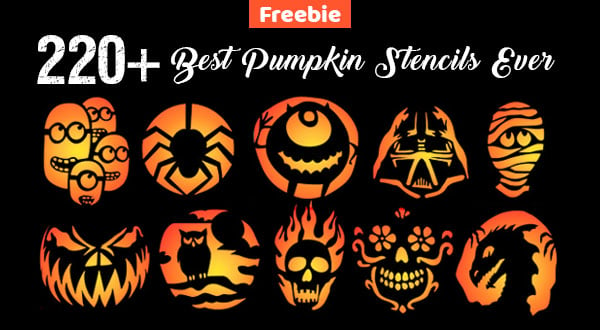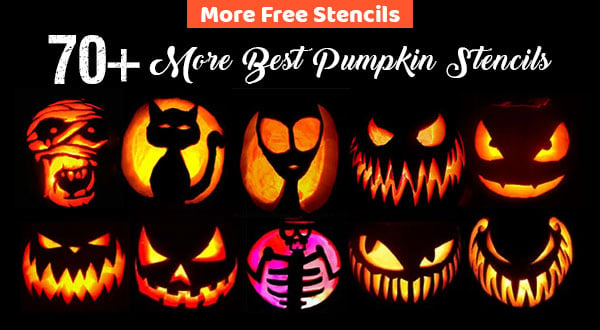 More Scary Pumpkin Carving Stencils & Patterns for Halloween 2019: