Hello there everyone! We hope that you guys are keeping safe and that our blogs are helping you create awesome designs and artworks for your personal and commercial design projects. Earlier this week, we were going through our previous blogs and scary stencils that we have been creating for Halloween and we realized that it is about time that we also share scary Halloween wallpapers and backgrounds as well so here we are with our 35+ HD images of pumpkins, witches, bats and ghosts that you are free to download and use this year for Halloween. Let us dive right into it for more details!
Recommended:
– – – – – – – – – – – – – – – – – – – – – – – – – – – – – – – –
400+ Free Printable Halloween Pumpkin Carving Stencils, Patterns, Designs, Templates, Faces & Ideas for UK, Canada, Australia, USA
Best Halloween Pumpkin Stencils Ever For the Year 2023, 2022, 2021, 2020, 2019, 2018, 2017, 2016, 2015, 2014, 2013, 2012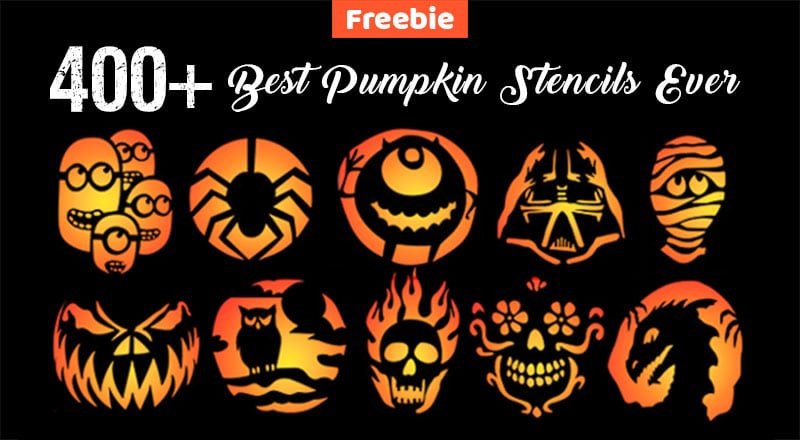 – – – – – – – – – – – – – – – – – – – – – – – – – – – – – – – –
As we all know that many, many people love to party but Halloween is that occasion on which everyone gets together to celebrate in their own ways; there are people who like to design their own costumes while so many others work closely on their pumpkins to carve out the best ones every year. We have also seen many people celebrating Halloween at their work places by not only arranging the cute little activity of 'Trick or Treat' but they also make sure to place gifts for their colleagues at their respective work desks as well to make it even more fun. It works more like a Secret Santa thing but hey, who does not love getting gifts, hmm?
Since rooms, houses, offices shops and even roads are decorated when it is Halloween, your mobile phones, laptops and desktops as well as your lounge etc. must also depict the element somehow and that is why we wanted to create 35+ scary Halloween wallpapers HD, backgrounds having pumpkins, witches, bats and ghosts that you must utilize in 2021.
If you are one of our regular readers, then you would know how we share tips and tricks to make your parties even more fun than you have already planned out but our today's blog focuses on how to make your virtual spaces fun while you can on Halloween. Want to know how to do that? Keep reading the blog and we can bet that once you have done reading it, you will be a different person who can think of more than one way to celebrate an occasion.
Now, whenever something is happening in the city or the country or even in the world and you want to celebrate it in one way or the other, it is important for you to get into the right feels and that can only happen when you have all the fronts covered. So, what we mean to say is that from physically decorating your personal spaces to virtually getting in the mood to celebrate Halloween, you must make arrangements. And you can start the process by going through our amazing collection of these interestingly scary and festive wallpapers and backgrounds.
Recommended: How to carve a pumpkin
Whatever we design and work on, we always make sure that we cover all our audiences get to use the content that meets their demands and we are so glad to announce that all the wallpapers and backgrounds that you guys will see here are a true depiction of that. We have added age appropriate images for all of you so that you can use them on the internet for uploading a Cover Photo on Facebook or Twitter. You can surely use the images for your banners and YouTube channel's creative as well and in addition to that, all these images are ideal for sending out on WhatsApp, Snapchat and other networking platforms too.
Oh, and did someone say Instagram? Because we would love to encourage you all to use them for creating digital content as well and you know what? You won't have to worry about the quality of the images. Sure, all the wallpapers and backgrounds are free but they are also in HD and we can imagine that you are going to have so much fun. If you want, you can also have your favorite images printed as posters as well that you can hang or paste in your own room or where the party will be arranged and you will see that everyone will appreciate your aesthetic skills. Are you ready for that? Hmm? We are sure that are and we hope that all of you have a great Halloween with your loved ones super soon.
That is all from our end for today, guys! We hope that you had a great time reading our blog and that our 35+ scary Halloween wallpapers HD, backgrounds with pumpkins, witches, bats and ghosts 2021 are going to be super beneficial for all of you. Feel free to share the blog with your friends, family members, favorite colleagues and do let us know what you want to read next – until then keep creating amazing artworks and more.
– – – – – – – – – – – – – – – – – – – – – – – – – – – – – – – – – – – – – – – – –
Don't miss out these cool Halloween freebies:
– – – – – – – – – – – – – – – – – – – – – – – – – – – – – – – – – – – – – – – – –
35+ Scary Halloween 2021 Wallpapers HD, Backgrounds, Pumpkins, Witches, Bats & Ghosts
More Halloween Wallpapers for Free Download: