Hi there everyone! We are back with yet another Halloween-related blog of ours and we can bet that you are going to love it especially if you (still) have not decided on the theme for your upcoming Halloween party or a get-together with your friends and favorite colleagues- on the very day. For today's blog, we decided to share with you guys our very carefully created 10 free Disney Halloween pumpkin stencils that you must check out and try in 2023 as they are going to make you become the talk of the neighborhood, for sure. We cannot wait to share everything that you guys need to know in order to make the most of our Disney Halloween pumpkin stencils but before we do that we would like to take a very brief movement to thank you all for the love and support that you send our way. We would like to see more of that happening in the future as well.
Recommended:
– – – – – – – – – – – – – – – – – – – – – – – – – – – – – – – –
400+ Free Printable Halloween Pumpkin Carving Stencils, Patterns, Designs, Templates, Faces & Ideas For Kids, Grownups, Adults, Grandpa and Grandma
For UK, Canada, Australia, USA, Belgium, Czech Republic, Dominican Republic, France, Greece, Hong Kong (China SAR), India, Italy, Japan, Malaysia, New Zealand, Poland, Romania, Russia,
Rwanda, Serbia, Singapore, South Korea, Sweden, Switzerland, Taiwan, United Arab Emirates
Best Halloween Pumpkin Stencils Ever For the Year 2024, 2023, 2022, 2021, 2020, 2019, 2018, 2017, 2016, 2015, 2014, 2013, 2012, 2011, 2010, 2009, 2008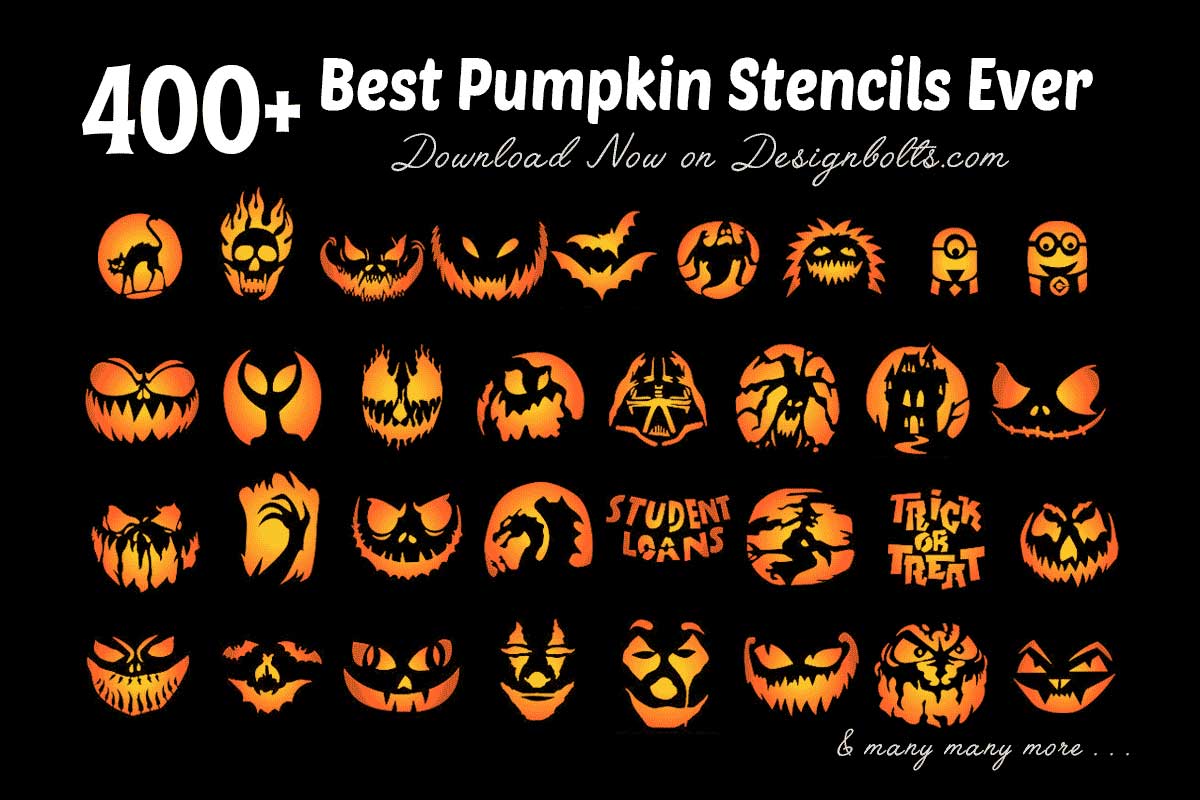 – – – – – – – – – – – – – – – – – – – – – – – – – – – – – – – – – – – – – – – – –
Growing up, we could not really say just one name from all the Disney characters that were there because of the fact that they are so good, it would be unfair to say 'Oh, I like that one the most!' when we know that the rest of them are just smart, adorable, strong in their own ways. We know that you guys must have felt the same at one point too. So, the main purpose of us creating the Disney Halloween pumpkin carving stencils was that we not only want all of us to go back in time and cherish the memories that we could make when we were kids but we also want you guys to involve your kids, younger siblings or even students too in the pumpkin carving sessions this year to carve out the Disney characters as we know that you guys are going to have a great time doing that.
Allow us to share a couple of tips & tricks in order for you to be fully prepared for Halloween this year. Make sure to read the blog till the end so that you don't miss out on any crucial information.
When it comes to Disney characters, it is important to note here that the themes that revolve around them are soft and subtle so maybe you would want to go for decor items and accessories in the colors white, pink, yellow, purple, etc. and then you can work around a theme that you think would be the best one for your Halloween party this year. Now, if you have time and energy to do something super creative this year for Halloween, then you can maybe pick two or three characters and create your own personalized theme around it to make things work. But if you are not feeling super fancy, then just one character with a dedicated theme will work fine too.
Considering that kids will be invited to the party as well, we would also suggest you guys go for decor that is less scary so that anyone and everyone who has come to the party can enjoy it to the fullest, you know. That being said; let's talk about the food for the party now! Shall we? Okay so, what are the things that you think would be liked by your guests for a Halloween party? Could be literally anything but how about you go for a thematic food table, hmm? For example; you can easily get paper cups and plates of the very theme/character (s) that you will pick for your Halloween party from online shops and physical stores as well. Then, you might want to utilize some of the decor items from last year's Halloween party such as table curtains, runners as well as wall decor too. We would also like to mention that you can legit throw a nice Halloween party without spending a lot of money on everything, really. And for that, maybe make a list or two of the things that you need in order to make sure that you only spend when you have to.
That is all for today! We hope that you not only had a great time reading the blog today but that you will also let us know which Halloween pumpkin carving disney stencils you liked the most in the comments section. While you are at it, feel free to share the blog with your friends, family members, and favorite colleagues as well so that they can also pick their pumpkin carving stencils for Halloween and be ready when the day comes.
Oh, and don't forget to share your special requests with us so that we can start working on them and be back here with your requested content and more super soon.
– – – – – – – – – – – – – – – – – – – – – – – – – – – – – – – – – – – – – – – – –
Don't miss out on these cool Halloween freebies:
– – – – – – – – – – – – – – – – – – – – – – – – – – – – – – – – – – – – – – – – –
10 Free Disney Halloween Pumpkin Carving Stencils 2023 For Kids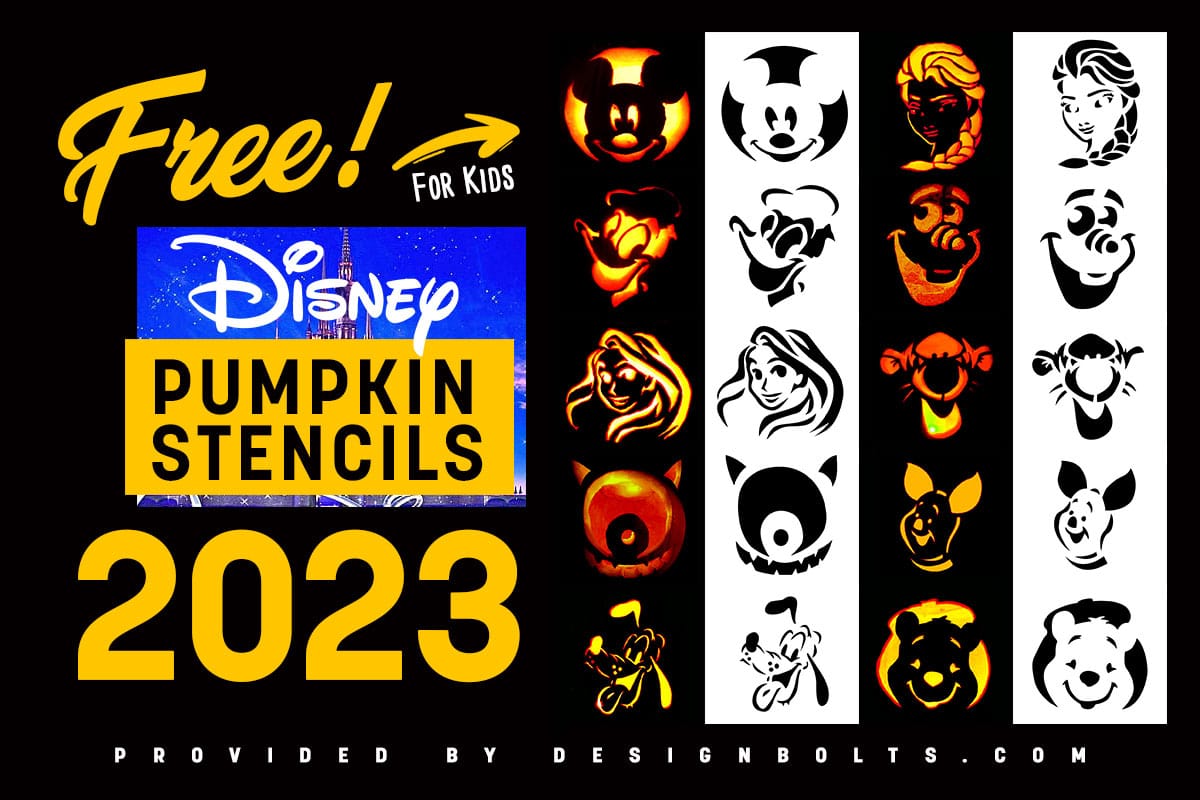 1. Mickey Mouse Halloween Pumpkin Carving Stencil 2023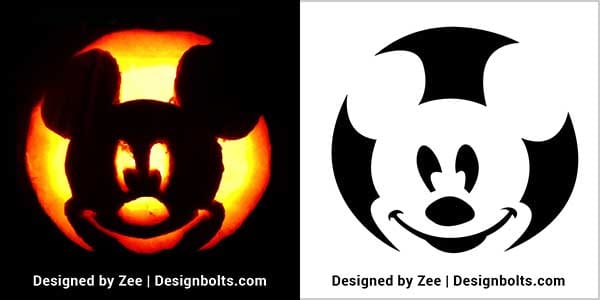 Download Stencil 1
2. Beautiful Elsa Frozen Movie Halloween Jackolantern Carving Stencil 2023
Download Stencil 2
3. Donald Duck Halloween Pumpkin Carving Stencil 2023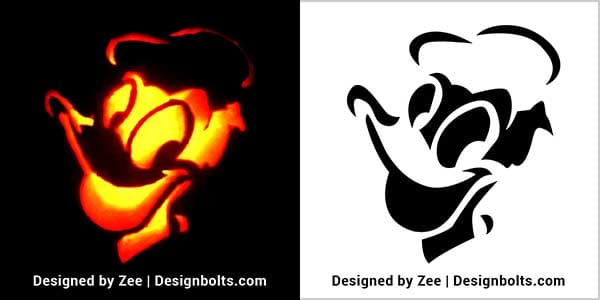 Download Stencil 3
4. Olaf Frozen Disney Movie Character Halloween Pumpkin Carving Stencil 2023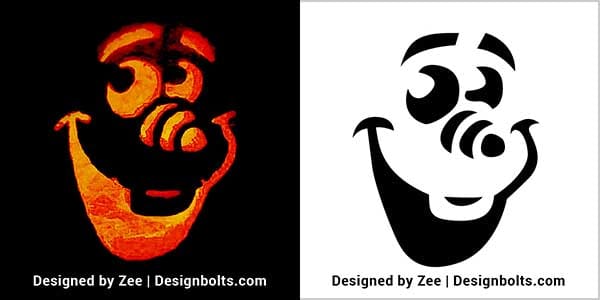 Download Stencil 4
5. Ariel Disney Character Halloween Pumpkin Carving Stencil 2023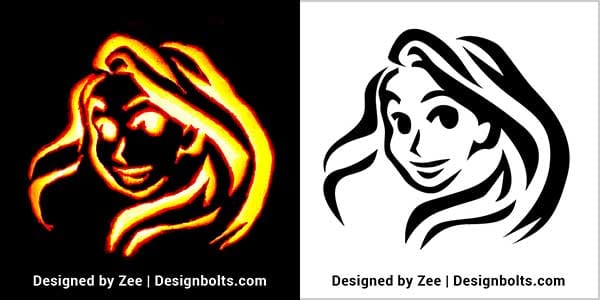 Download Stencil 5
6. Tigger Halloween Pumpkin Carving Stencil 2023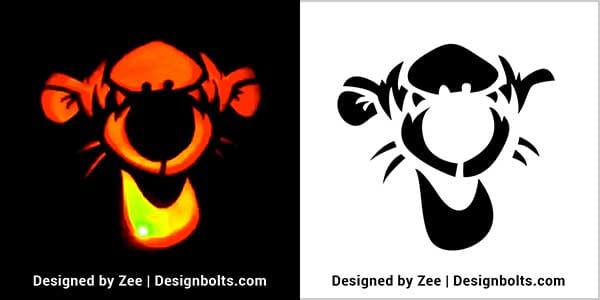 Download Stencil 6
7. Mike Wazowski Monsters Movie Character Jackolantern Carving Stencil 2023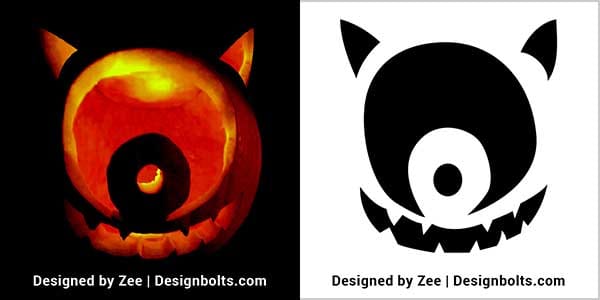 Download Stencil 7
8. Piglet Jackolantern Carving Stencil 2023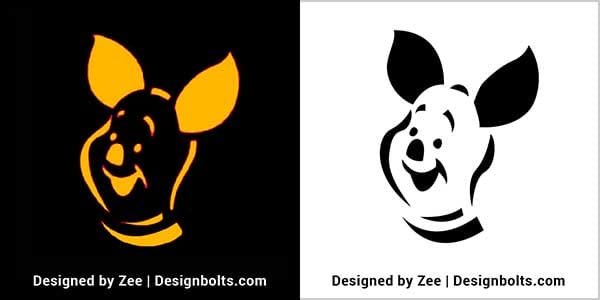 Download Stencil 8
9. Goofy Halloween Pumpkin Carving Stencil 2023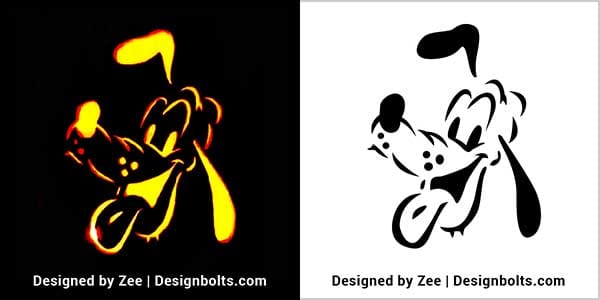 Download Stencil 9
10. Pooh Halloween Pumpkin Carving Stencil 2023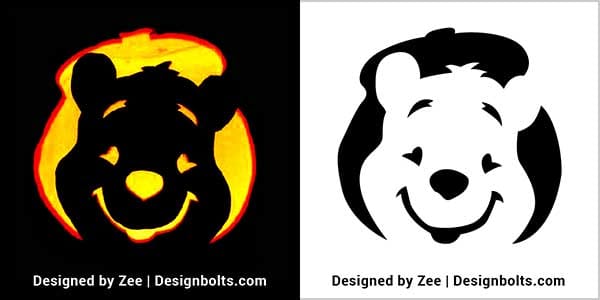 Download Stencil 10
Recommended: