Hi there everyone! We are back with yet another Halloween-related blog of ours and we can bet that you all are going to love reading it as much as we did when we were working on it. And if you are one of those people who followed the news of the recent alien sighting over the skies above, then you are going to enjoy reading the blog even more as we are going to be sharing 10 free UFO (Unidentified flying objects) and alien pumpkin carving stencils with you guys today that you can check out and must try in 2023. So, are you guys ready? Let's get to it!
Recommended:
– – – – – – – – – – – – – – – – – – – – – – – – – – – – – – – –
400+ Free Printable Halloween Pumpkin Carving Stencils, Patterns, Designs, Templates, Faces & Ideas For Kids, Grownups, Adults, Grandpa and Grandma
For UK, Canada, Australia, USA, Belgium, Czech Republic, Dominican Republic, France, Greece, Hong Kong (China SAR), India, Italy, Japan, Malaysia, New Zealand, Poland, Romania, Russia,
Rwanda, Serbia, Singapore, South Korea, Sweden, Switzerland, Taiwan, United Arab Emirates
Best Halloween Pumpkin Stencils Ever For the Year 2024, 2023, 2022, 2021, 2020, 2019, 2018, 2017, 2016, 2015, 2014, 2013, 2012, 2011, 2010, 2009, 2008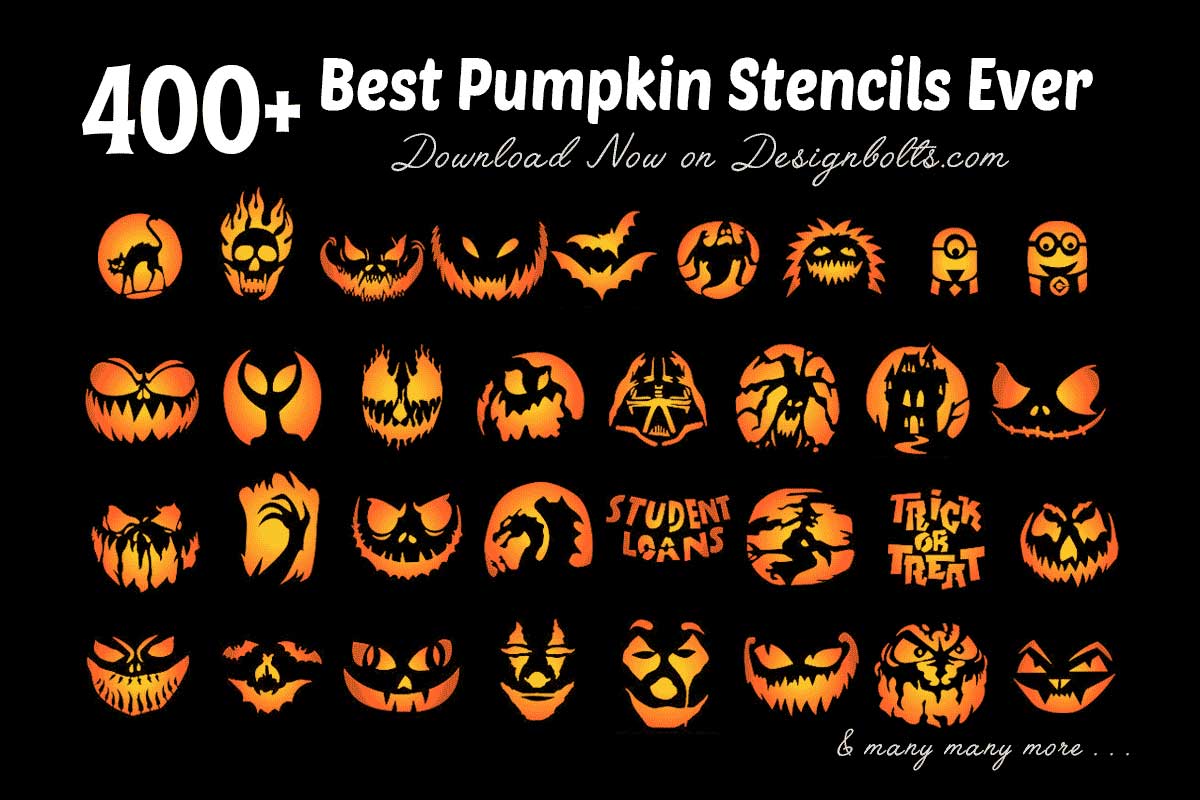 – – – – – – – – – – – – – – – – – – – – – – – – – – – – – – – – – – – – – – – – –
Creating UFOs and aliens using pumpkins as a theme for your Halloween decorations allows you to infuse a sense of mystery, wonder and science fiction into your seasonal setup. Allow us to share how you can incorporate the very theme into your Halloween decor this year. Make sure that you have read the blog till the end in order to make interesting carvings for yourself and your loved ones too.
SCI-FI INTRIGUE:
The UFO and aliens theme adds an element of intrigue to your Halloween décor. It takes the traditional concept of carving pumpkins and transforms it into a creative exploration of extraterrestrial possibilities. This theme invites viewers to ponder the mysteries of the universe and the idea of life beyond our planet.
IMAGINATION AND CREATIVITY:
Incorporating aliens and UFOs into your pumpkin carving lets your imagination run wild. You can experiment with unique designs, unconventional shapes and futuristic elements. This theme encourages you to think beyond the ordinary and bring your visions of space and aliens to life.
CONVERSATION STARTER:
Pumpkins carved with aliens and UFOs are sure to spark conversations among your family, friends and guests. The theme prompts discussions about science fiction, space exploration and the unknown. It is also an excellent way to engage people in thought-provoking dialogues about the possibilities of extraterrestrial life.
MODERN SPIN ON TRADITION:
While pumpkin carving is a timeless Halloween tradition, the aliens and UFOs theme gives it a modern twist. It bridges the gap between ancient folklore and contemporary science fiction, creating a fusion that also resonates with both traditionalists and fans of futuristic concepts.
EXPRESSING INDIVIDUALITY:
Carving aliens and UFOs also allows you to express your individuality and artistic style. The theme provides an opportunity to experiment with intricate details, patterns and textures that might not be present in traditional Jack-o'-Lantern designs. Although, you can mix and match the themes that you would want to go with this Halloween season.
NOSTALGIA AND POP CULTURE:
The aliens and UFOs theme can also pay homage to classic sci-fi movies, TV shows and stories. You can feel free to recreate iconic extraterrestrial characters or scenes that hold a special place in pop culture history which will add a layer of nostalgia to your decorations.
MYSTERY AND WONDER:
The theme taps into the sense of mystery and wonder that surrounds the concept of life beyond Earth. It evokes a feeling of awe and curiosity, inviting people to consider the vastness of the cosmos and the potential for unexplored frontiers. And we can bet that you are going to have a lot of fun while having such conversations with your friends, family and neighbors too.
PLAYFUL SPOOKINESS:
The aliens and UFOs theme combines the playful spookiness of Halloween with the imaginative allure of science fiction. It is a way to blend elements of the unknown with the whimsical spirit of the holiday, resulting in a unique and captivating visual display.
Incorporating aliens and UFOs into your pumpkin carving repertoire will a dynamic and imaginative dimension to your Halloween decorations and will also encourage you to push the boundaries of traditional designs. So this is your time to explore new artistic territories and create an ambiance that combines the eerie charm of Halloween with the enigmatic allure of the cosmos and we are sure that you won't regret doing it for yourself this year and beyond it as well.
That is all for today, you guys! We hope that you not only had a great time reading the blog but that you will also share it with your friends, family members and favorite colleagues as well in order for them to check our 10 free UFO and alien pumpkin carving stencils for 2023 and make their pumpkin carving sessions and decor even more happening. We will see you guys next time with something more fun and exciting to read and work on until then, you all get your hands on your favorite stencils from our collection and start prepping up for Halloween!
Oh, and don't forget to let us know if you have any special requests to make too so that we can work on them and be back here soon.
– – – – – – – – – – – – – – – – – – – – – – – – – – – – – – – – – – – – – – – – –
Don't miss out on these cool Halloween freebies:
– – – – – – – – – – – – – – – – – – – – – – – – – – – – – – – – – – – – – – – – –
10 Free UFO & Alien Pumpkin Carving Stencils 2023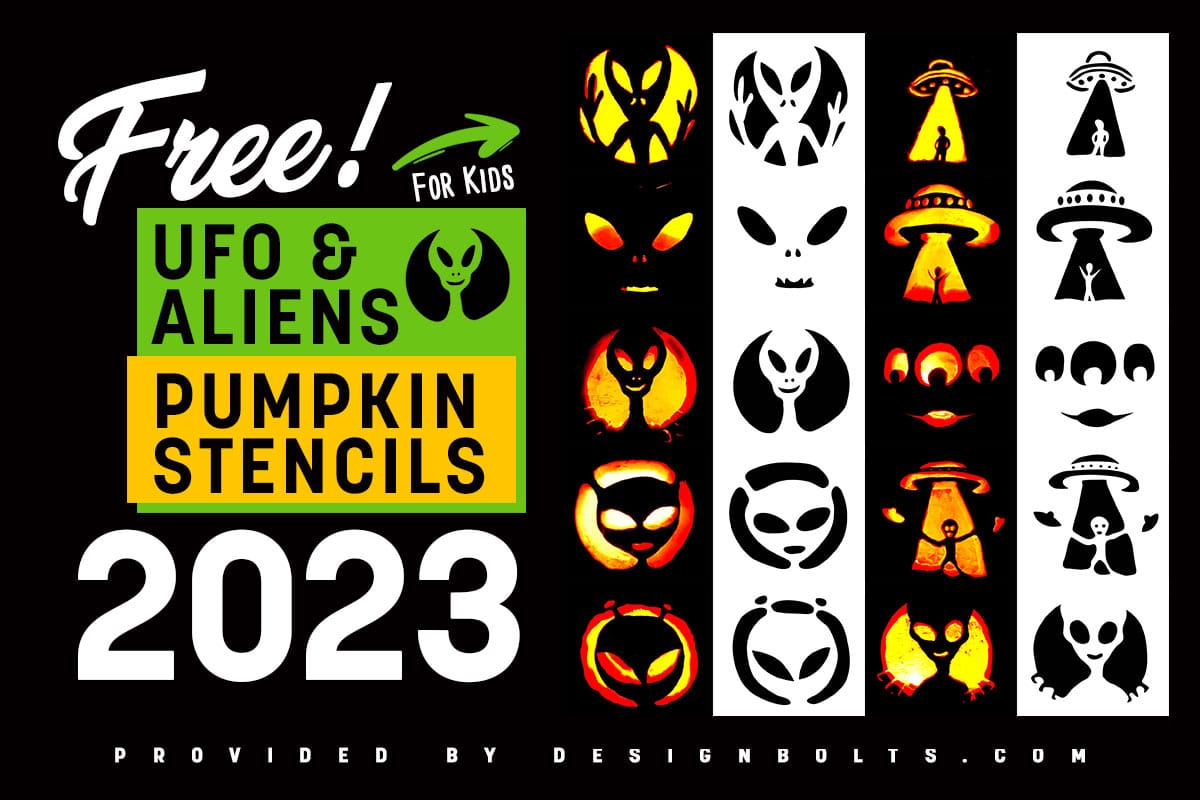 1. Scary Alien Pumpkin Carving Stencil 2023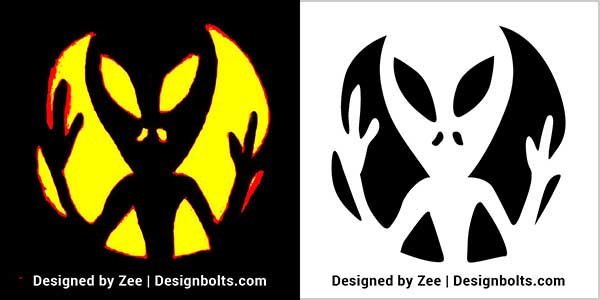 Download Stencil 1
2. UFO Scanning Pumpkin Carving Printable Template 2023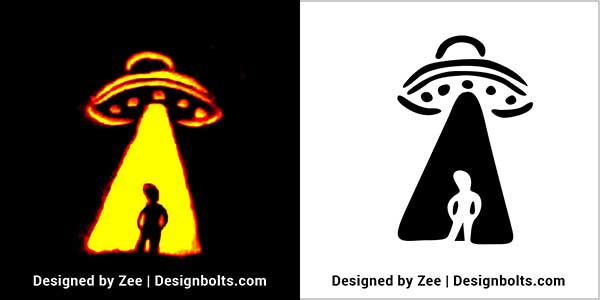 Download Stencil 2
3. Scary Alien Eyes Pumpkin Carving Pattern 2023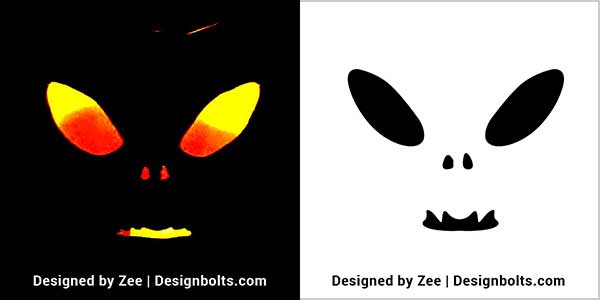 Download Stencil 3
4. UFO Landing Pumpkin Carving Pattern 2023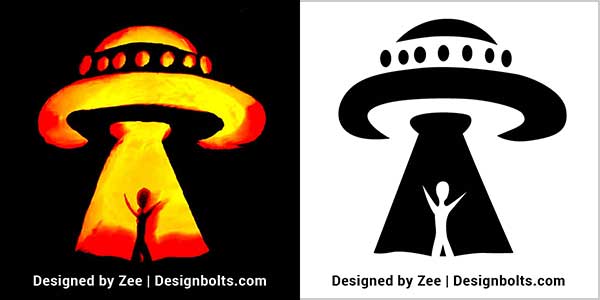 Download Stencil 4
5. Spooky Alien Pumpkin Stencil 2023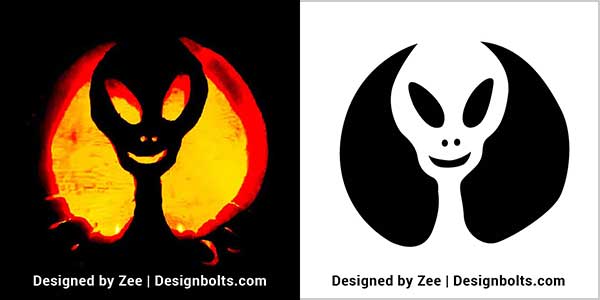 Download Stencil 5
6. Three Eyes Alien Pumpkin Template 2023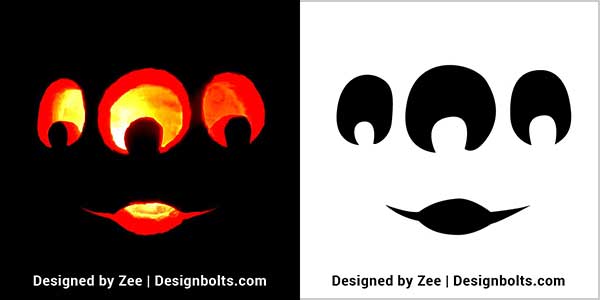 Download Stencil 6
7. Alien Face Pumpkin Carving Pattern 2023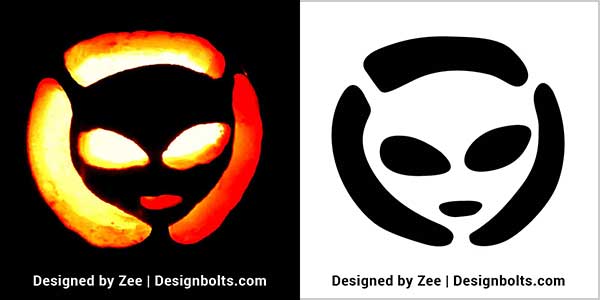 Download Stencil 7
8. UFO Sucking UP the Man Pumpkin Stencil 2023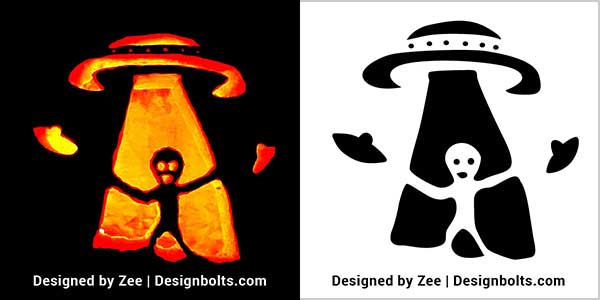 Download Stencil 8
9. Baby Alien Pumpkin Carving Stencil 2023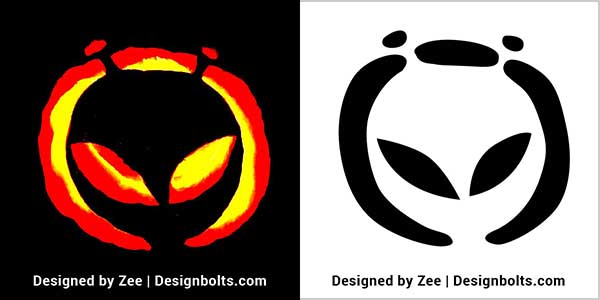 Download Stencil 9
10. Alien Scary Pumpkin Stencil 2023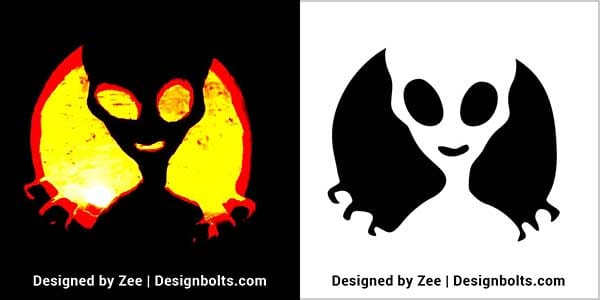 Download Stencil 10
100+ More Pumpkin Carving Stencils For Kids: