Hi there everyone! We hope that you guys are doing great and that your work life and life, in general, are treating you fine too. For our today's blog, we have worked on these 10 amazing and, of course, free scary pumpkin carving templates that you all are going to love checking out especially if you have kids, younger siblings, etc. And if you are a beginner in pumpkin carving, then in that case too, these pumpkin carving templates will help you make beautiful carving designs as well so, let's get started without any further delays.
Recommended:
– – – – – – – – – – – – – – – – – – – – – – – – – – – – – – – –
400+ Free Printable Halloween Pumpkin Carving Stencils, Patterns, Designs, Templates, Faces & Ideas For Kids, Grownups, Adults, Grandpa and Grandma
For UK, Canada, Australia, USA, Belgium, Czech Republic, Dominican Republic, France, Greece, Hong Kong (China SAR), India, Italy, Japan, Malaysia, New Zealand, Poland, Romania, Russia,
Rwanda, Serbia, Singapore, South Korea, Sweden, Switzerland, Taiwan, United Arab Emirates
Best Halloween Pumpkin Stencils Ever For the Year 2024, 2023, 2022, 2021, 2020, 2019, 2018, 2017, 2016, 2015, 2014, 2013, 2012, 2011, 2010, 2009, 2008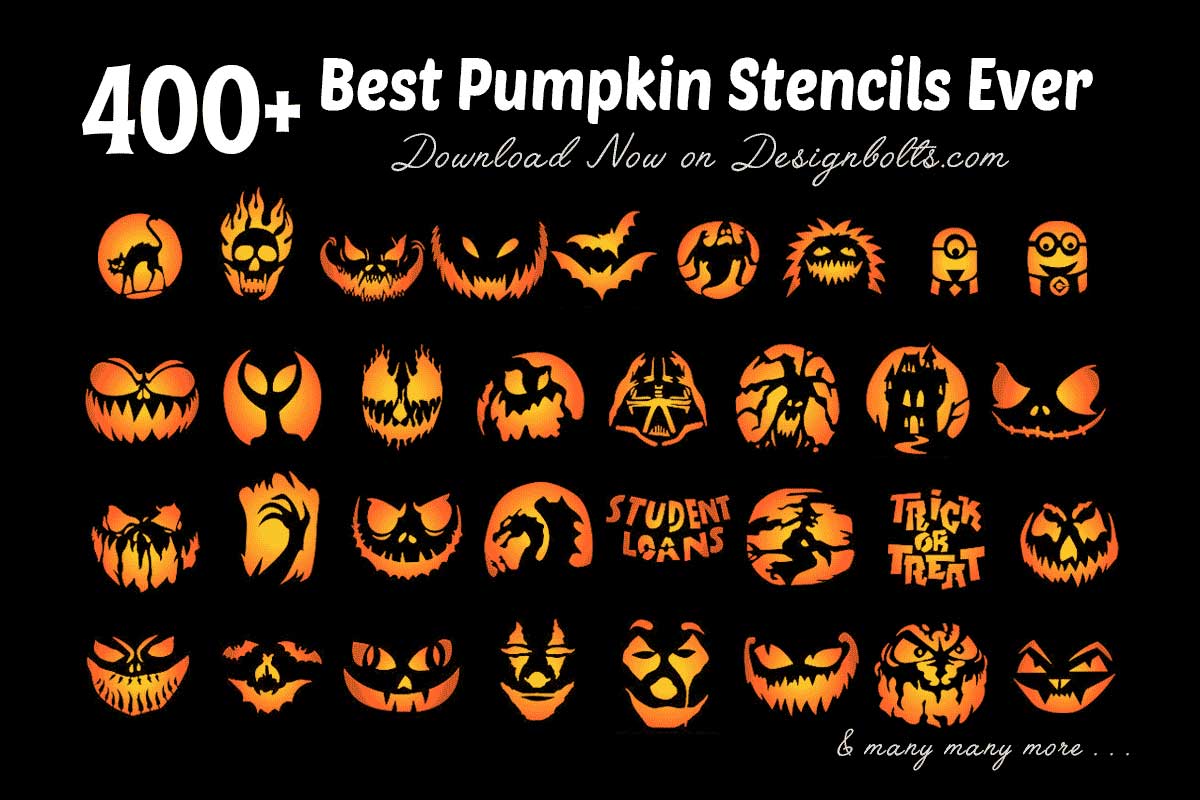 – – – – – – – – – – – – – – – – – – – – – – – – – – – – – – – – – – – – – – – – –
You guys would know that pumpkin carving is a delightful and enjoyable activity for kids. In this part of our blog, we will share a step-by-step guide that can help you all ensure a safe and fun experience for the kids this Halloween!
CHOOSE THE RIGHT PUMPKINS: Opt for small to medium-sized pumpkins that are easy for kids to handle and carve and avoid larger and heavier pumpkins as that might be challenging for them.
SET UP A SAFE WORKSPACE: Find a well-lit, flat and stable area for carving. Cover the table with newspapers or a disposable tablecloth to ease the cleanup process once the kids are done.
USE CHILD-FRIENDLY TOOLS: Provide pumpkin carving tools suitable for kids or opt for safer alternatives like pumpkin carving kits with rounded plastic tools.
ADULT SUPERVISION: Always have an adult present to supervise the carving process, especially when sharp tools are involved.
LET KIDS CHOOSE THE DESIGN: Allow the kids to pick their pumpkin design and then by getting your hands on preferred designs from our 10 free scary pumpkin carving templates, you can also offer to draw designs on the pumpkins for them to follow.
SAFETY PRECAUTIONS: Before starting, review safety rules with the kids. Teach them to handle the tools carefully and also remind them to cut away from their body and fingers.
SCOOP OUT THE INSIDES: Kids can enjoy scooping out the seeds and pulp from the pumpkin using spoons or their hands. In case that gets a bit messy, ensure that there are hand towels present where the kids are carving their pumpkins.
CARVE THE DESIGN: Once the pumpkin is hollowed out, let the kids use the carving tools to bring their chosen design to life. Encourage them to work slowly and steadily, offering help when needed.
ILLUMINATE THE PUMPKIN SAFELY: After carving, place a small battery-operated candle or LED light inside the pumpkin to light up the design. It's also safer than using a real candle, especially if the pumpkins will be displayed indoors.
CLEANUP TIME: Help the kids tidy up the carving area and properly dispose of pumpkin scraps.
CELEBRATE THE CREATIONS: Admire the finished pumpkins together and proudly display them at your doorstep or inside your home to showcase the kids' creativity.
And in this part of our blog, we would also like to talk about how pumpkin carving can also offer numerous benefits to boost their confidence. Make sure that you have read it all to make informed decisions during Halloween preps.
Know that carving pumpkins allows kids to express their creativity and make design decisions, fostering a sense of autonomy and self-expression. Since the process of carving pumpkins requires precise movements, it also helps kids improve their fine motor skills and provides a sense of accomplishment as they successfully execute their designs. Also, during pumpkin carving, kids encounter challenges and learn problem-solving skills as they overcome obstacles and bring their designs to life on a three-dimensional canvas.
We would also like to add that engaging in the physical task of pumpkin carving develops kids' hand-eye coordination, enhancing their confidence in their physical abilities too and completing a pumpkin carving project provides a tangible result, allowing kids to feel accomplished and proud of their creations. Pumpkin carving also involves controlled risks and patience as kids try new techniques throughout the carving process which boosts their confidence in taking on challenges. In addition, positive reinforcement from adults during and after carving builds kids' confidence and self-worth, encouraging them to continue exploring their creativity in the future as well.
Before we conclude our today's blog, we would like to say that overall, pumpkin carving nurtures kids' creativity, skills and problem-solving abilities, building their confidence and fostering a positive self-image for future endeavors.
That being said, we would like to encourage you guys to check out our 10 free scary pumpkin carving templates with your kids, etc. right away and let them pick their favorite ones so that you all can carve them out when it's time. We would also like you guys to share the blog with your friends, family members and favorite colleagues too and while you are at it, don't forget to share your feedback with us in the comments section as well.
– – – – – – – – – – – – – – – – – – – – – – – – – – – – – – – – – – – – – – – – –
Don't miss out on these cool Halloween freebies:
– – – – – – – – – – – – – – – – – – – – – – – – – – – – – – – – – – – – – – – – –
10 Free Scary Pumpkin Carving Templates 2023 For Kids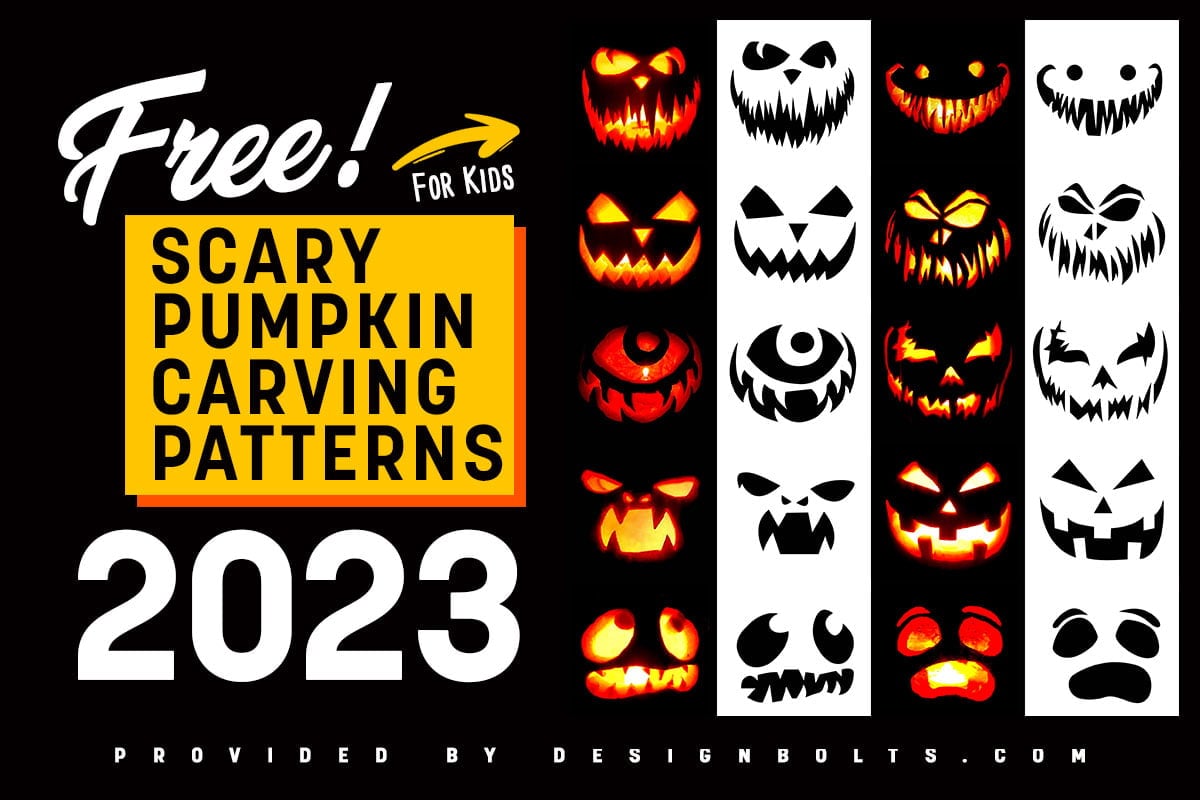 1. Scary Pumpkin Carving Stencil 2023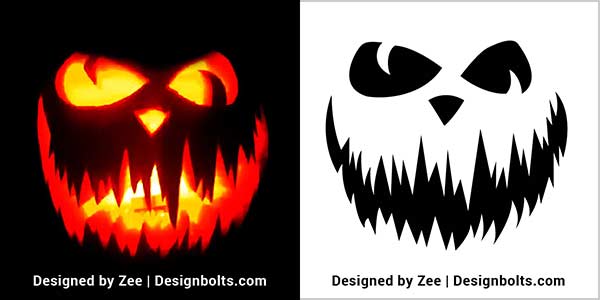 Download Stencil 1
2. Scary Pumpkin Carving Pattern 2023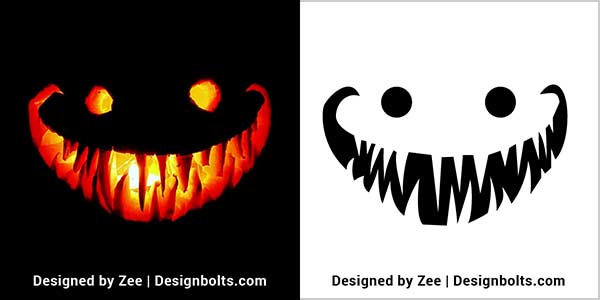 Download Stencil 2
3. Traditional Pumpkin Carving Stencil 2023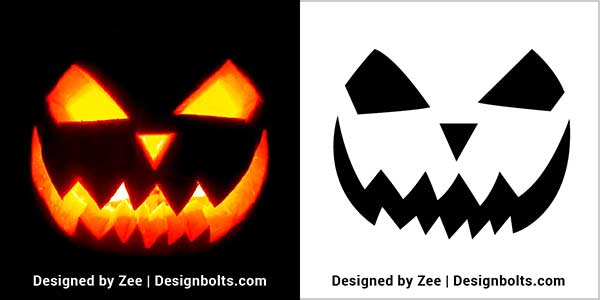 Download Stencil 3
4. Scary Pumpkin Carving Template 2023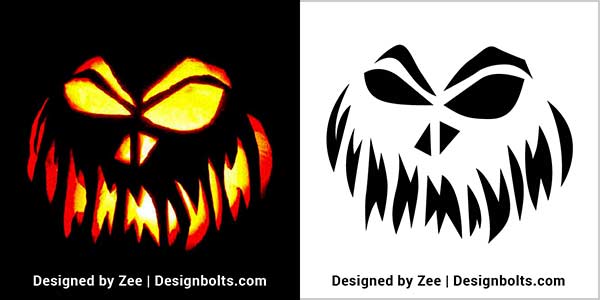 Download Stencil 4
5. One Eye Monster Pumpkin Carving Stencil 2023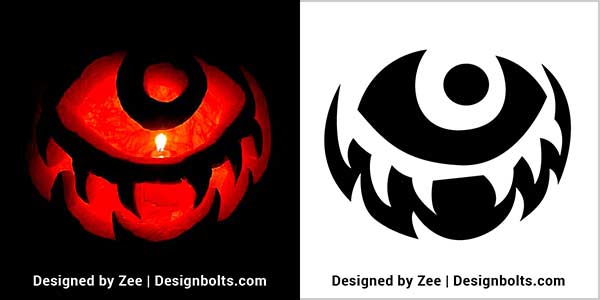 Download Stencil 5
6. Scariest Pumpkin Carving Template 2023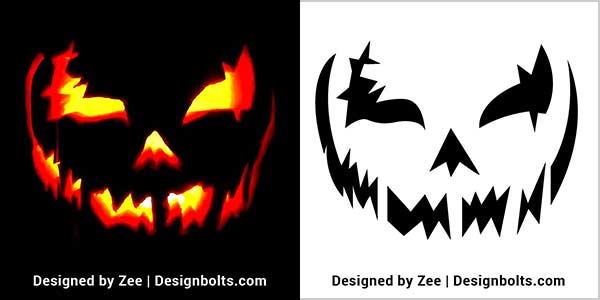 Download Stencil 6
7. Scary Pumpkin Carving Face 2023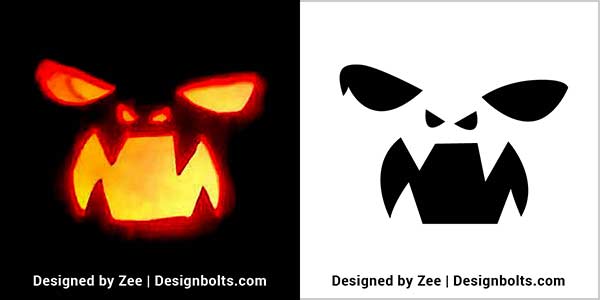 Download Stencil 7
8. ScaryJackolantern Carving Stencil 2023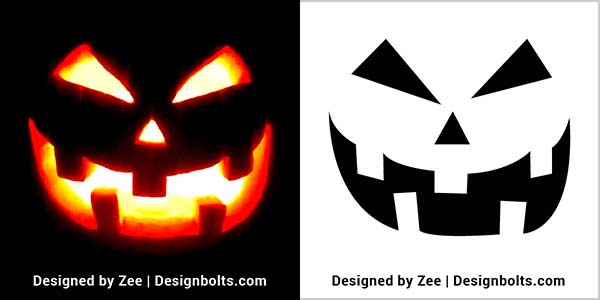 Download Stencil 8
9. Scary Jack O'lantern Carving Template 2023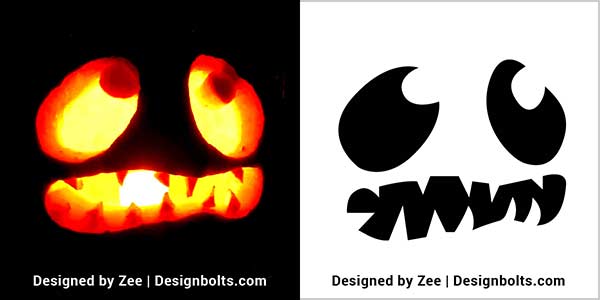 Download Stencil 9
10. Scary Jack O'lantern Carving Pattern 2023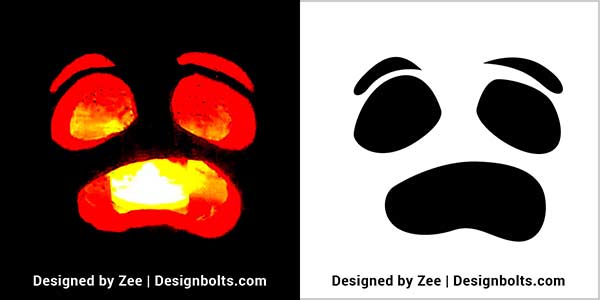 Download Stencil 10
100+ More Pumpkin Carving Stencils For Kids: