Hello there everyone! We are back with yet another Halloween-related blog of ours and we are sure that you all will love reading it as it features 10+ really cool and funny pumpkin carving stencils 2023 & pumpkin carving templates 2023 that you must try with your kids, younger siblings, students, etc. in 2023. And we can't wait to share the carving stencils with you guys but before we do that, we would like to take a moment to thank you all for the love and support that you send our way and for also sharing our blogs with your family, friends and favorite colleagues too. We hope to see more of that happening in the future as well.
Recommended:
– – – – – – – – – – – – – – – – – – – – – – – – – – – – – – – –
400+ Free Printable Halloween Pumpkin Carving Stencils, Patterns, Designs, Templates, Faces & Ideas For Kids, Grownups, Adults, Grandpa and Grandma
For UK, Canada, Australia, USA, Belgium, Czech Republic, Dominican Republic, France, Greece, Hong Kong (China SAR), India, Italy, Japan, Malaysia, New Zealand, Poland, Romania, Russia,
Rwanda, Serbia, Singapore, South Korea, Sweden, Switzerland, Taiwan, United Arab Emirates
Best Halloween Pumpkin Stencils Ever For the Year 2024, 2023, 2022, 2021, 2020, 2019, 2018, 2017, 2016, 2015, 2014, 2013, 2012, 2011, 2010, 2009, 2008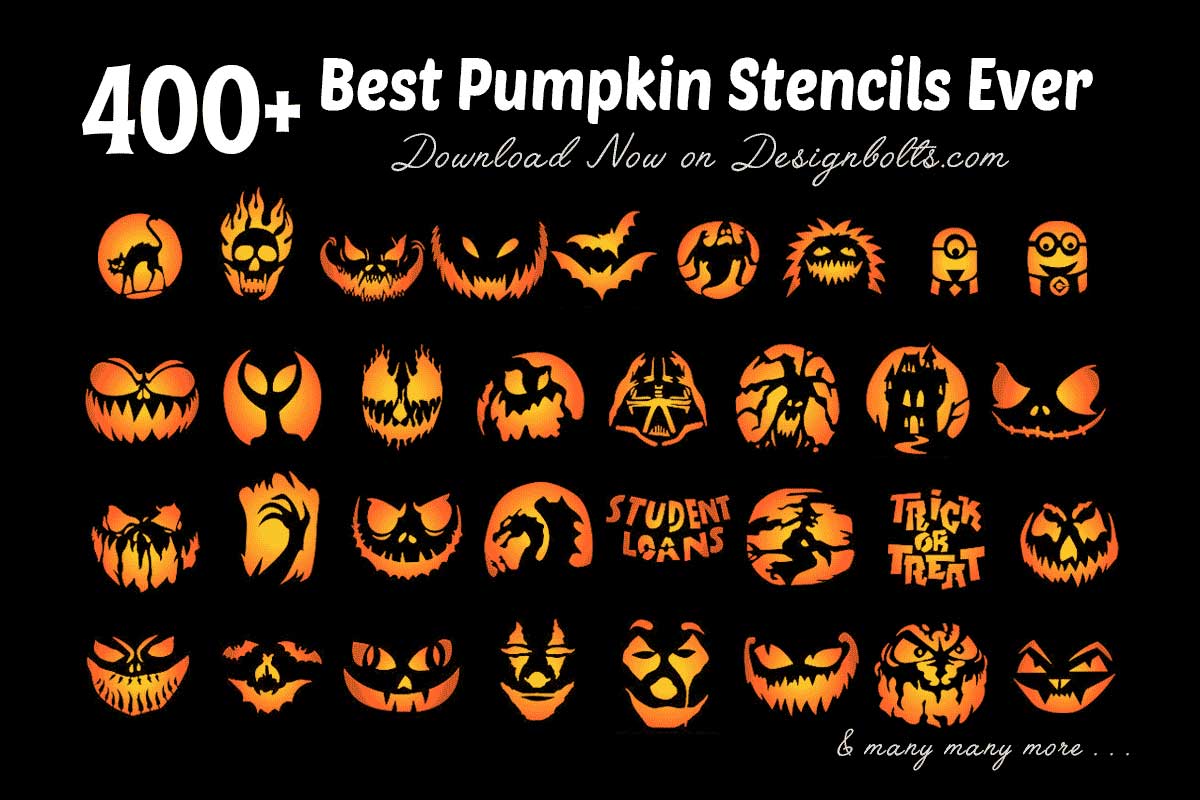 – – – – – – – – – – – – – – – – – – – – – – – – – – – – – – – – – – – – – – – – –
As you all know that Halloween is not only the time when families get together to carve their pumpkins and then eventually decorate their houses, etc. with them, it's also the time when you get to make memories too. And what's better than having kids around who are eager to become a part of your pumpkin carving activities, right? Also, always remember that when you let the kids participate in such activities, they feel confident and will try to give their best as well but hey, no pressures, alright? Because you only want the kids to enjoy that time with you all instead of becoming competitive amongst themselves.
Since it has been established that pumpkin carving can be a fantastic activity for kids to get involved in and it can create wonderful memories for the whole family too, here are some ways kids can be a part of the pumpkin carving process:
CHOOSING THE PUMPKIN:
Take the kids to a pumpkin patch or the store and let them pick out their pumpkins. Involve them in the decision-making process by encouraging them to find pumpkins with unique shapes or sizes.
DRAWING THE DESIGN:
Have the kids draw their pumpkin designs on paper first. This allows them to plan out their ideas and get creative with their designs before carving into the pumpkins.
SCOOPING OUT THE PUMPKIN:
Kids can have a great time scooping out the pumpkin's insides. Make sure to provide safe tools such as a pumpkin scoop or large spoon and assist them in removing the seeds and pulp.
USING STENCILS:
If the kids are young or prefer guidance, you can offer them stencils to use for their pumpkin design. Help them secure the stencil on the pumpkin and guide them as they trace the pattern.
SUPERVISING CARVING:
For older kids, they can try their hand at carving under close adult supervision. Provide them with child-friendly carving tools and demonstrate safe carving techniques.
PUMPKIN ETCHING:
Younger kids or those who may not be comfortable with carving can try pumpkin etching. They can use a pumpkin etching tool or a safe carving tool to create designs by removing the top layer of skin.
PAINTING PUMPKINS:
Another option for younger kids is to let them paint the pumpkins using child-safe acrylic paints. This allows for a mess-free and creative experience.
PUMPKIN DECORATING:
If carving is not the preferred activity, kids can also decorate the pumpkins with stickers, markers or other craft materials.
LIGHTING THE PUMPKINS:
Once the pumpkins are carved, let the kids help place candles or LED lights inside the pumpkins to bring their creations to life.
Although allowing kids to carve pumpkins can be a fun and rewarding experience, it's essential to prioritize safety to ensure that everyone has a great time. Here are some important tips to keep in mind when letting kids carve pumpkins:
Age-appropriate tools: Choose carving tools that are suitable for the age and skill level of the child. There are specially designed pumpkin carving kits available that include safer tools for kids.
Adult supervision: Always have adult supervision during the carving process especially when kids are handling sharp objects.
Preparation: Lay down newspapers or a plastic tablecloth to catch pumpkin guts and make cleanup easier. Carving can get messy and this helps contain the mess.
Stability: Make sure the pumpkin is stable and won't roll or move around while carving.
Clear work area: Keep the work area well-lit and clutter-free. Make sure there's enough space for kids to work comfortably and safely.
Draw before carving: Encourage kids to draw their designs on the pumpkin before starting to carve. This helps them plan their design and minimizes mistakes.
Carving technique: Teach kids to use slow and controlled movements when carving. Discourage fast or aggressive carving to avoid accidents.
Carve away from the body: Emphasize that the carving should be done away from the body and fingers to prevent accidental cuts.
Be mindful of heat: If using candles for illumination, make sure to keep the flame away from flammable materials and never leave lit pumpkins unattended.
Encourage creativity: Emphasize that pumpkin carving is a fun and creative activity and there's no right or wrong way to do it. Let kids express their imagination.
That'd be all from our end for today! We hope that you will find the blog helpful for your upcoming pumpkin carving sessions with the kids. Happy carving!
– – – – – – – – – – – – – – – – – – – – – – – – – – – – – – – – – – – – – – – – –
Don't miss out on these cool Halloween freebies:
– – – – – – – – – – – – – – – – – – – – – – – – – – – – – – – – – – – – – – – – –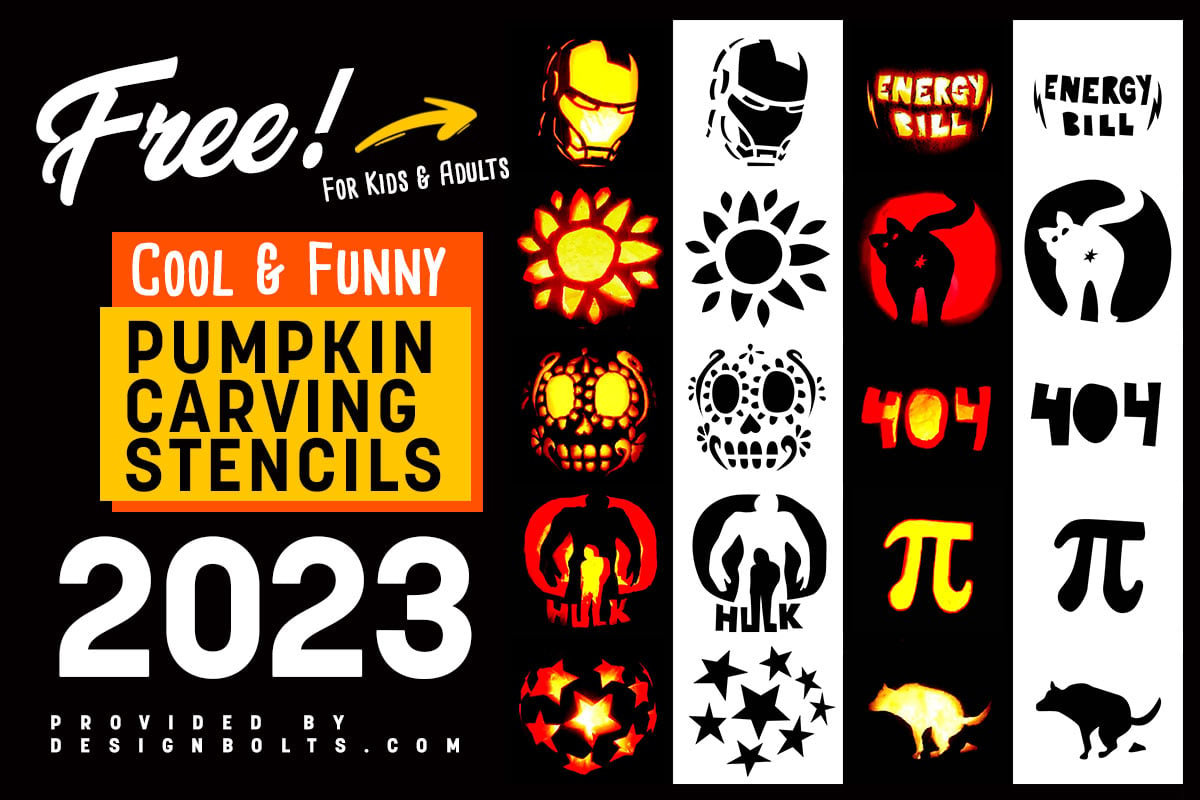 5 Cool Pumpkin Carving Stencils 2023
1. Iron Man Cool Pumpkin Carving Stencil 2023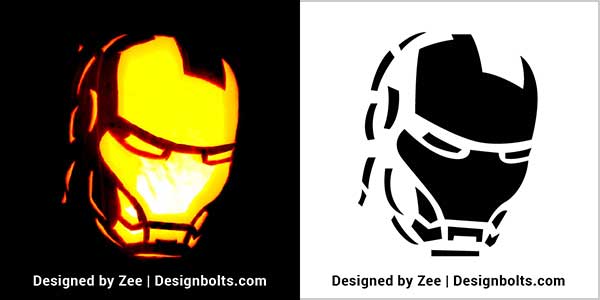 Download Stencil 1
2. Flower Cool Pumpkin Carving Template 2023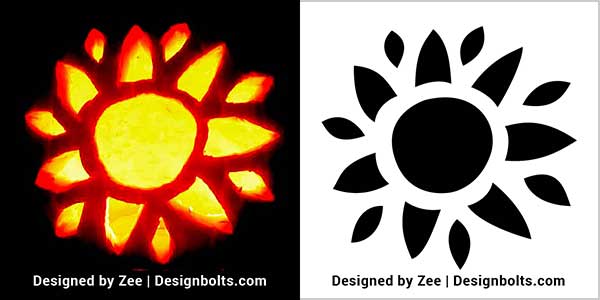 Download Stencil 2
3. Skeleton Cool Pumpkin Template 2023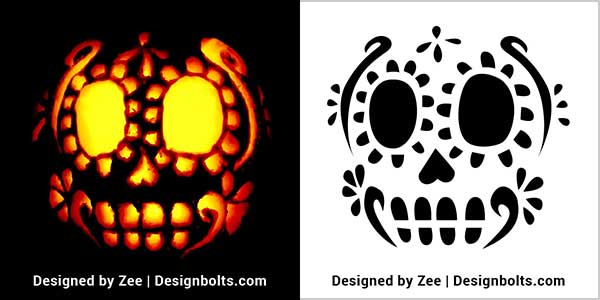 Download Stencil 3
4. Hulk Cool Pumpkin Stencil 2023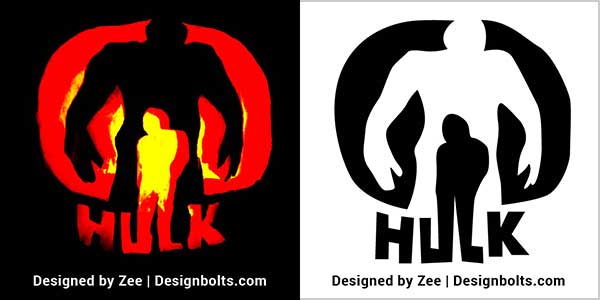 Download Stencil 4
5. Stars Cool Pumpkin Template 2023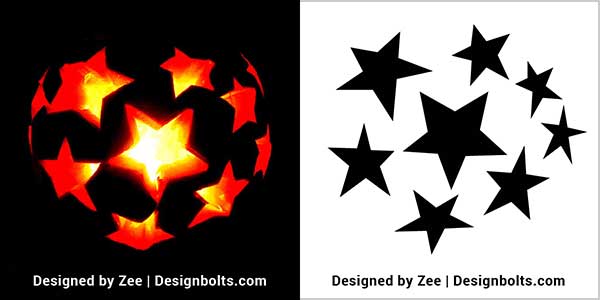 Download Stencil 5
5 Funny Pumpkin Carving Stencils 2023
1. Energy Bill Pumpkin Carving Stencil 2023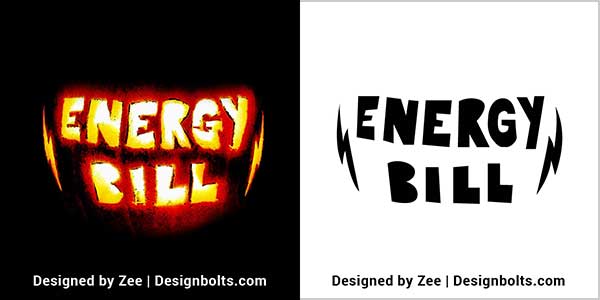 Download Stencil 6
2. Funny Cat Pumpkin Carving Template 2023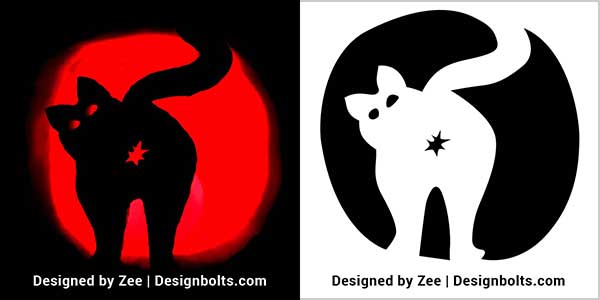 Download Stencil 7
3. 404 Not Found Pumpkin Carving Template 2023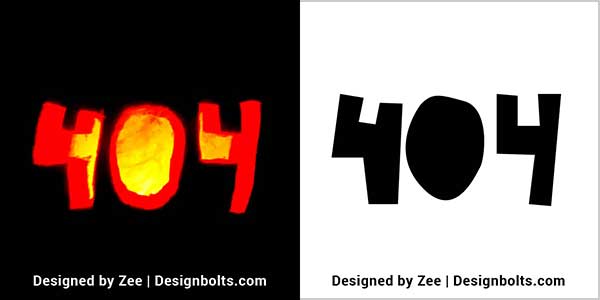 Download Stencil 8
4. Pumpkin Pie Funny Pumpkin Carving Template 2023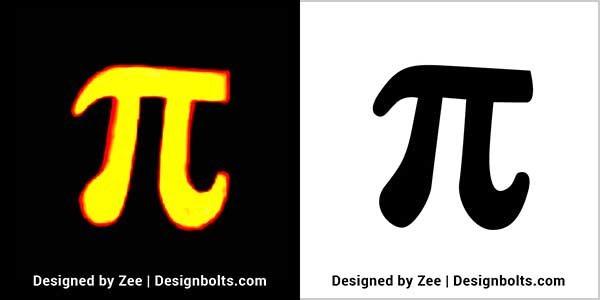 Download Stencil 9
5. Dog Pooping Pumpkin Carving Stencil funny 2023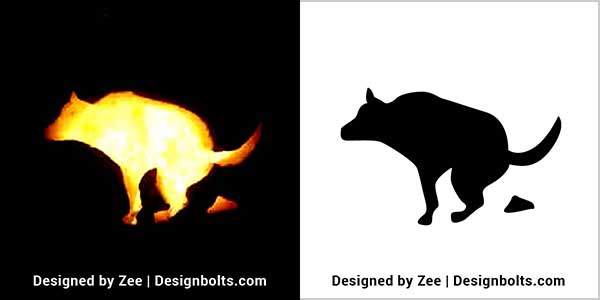 Download Stencil 10
100+ More Pumpkin Carving Stencils For Kids: