Today feels like a pumpkin carving ideas kinda day and we are so excited! We hope that all of you are having a great time reading our blogs and also find the ideas interesting enough to follow. Knowing that everything that we share here is loved by you, we had to come up with more scary Halloween pumpkin carving stencils, printable patterns and ideas for you. Oh, and did we tell you that all the stencils and patterns are absolutely free to download? Yes, you read that right! 😉
We were thinking about the sequence of this blog and we have decided to talk about the pumpkin carving first so, that those who have just joined us don't feel left out. We are sure that you must have been carving pumpkins for Halloween parties since you were a child but since you were a child, your parents and older siblings must have assigned those carving jobs to you that do not involve sharp objects, candles etc. And that's fine because safety has to be put first, but now that you have grown up, we would love to share the ideas that cannot only be worked on by you but you can also have your kids, younger siblings and cousins participated in the carving activities. So, let's get started!
Recommended:
– – – – – – – – – – – – – – – – – – – – – – – – – – – – – – – – – – – – – – – – –
400+ Free Printable Halloween Pumpkin Carving Stencils, Patterns, Designs, Faces & Ideas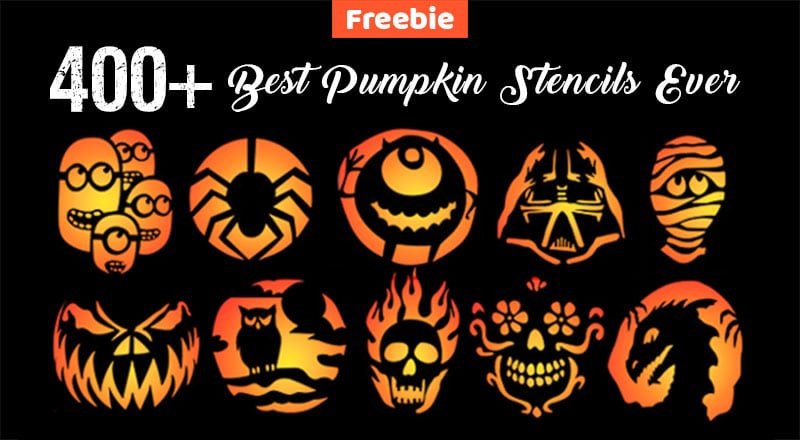 – – – – – – – – – – – – – – – – – – – – – – – – – – – – – – – – – – – – – – – – –
First things first; you will have to get your hands on the following items along with some beautiful and fresh pumpkins:
Carving kits (for adults as well as for kids)
Scoops
Lead pencils
Permanent markers (of different colors)
Googly eyes
Loose paper sheets
A pair of scissors
Tissue papers (and a lot of 'em)
Cleaning cloths
Bin(s)
Shopping bags (to discard the waste materials)
A spray bottle having a bleach & water solution
Above mentioned are the things that you must have if you are serious about your Halloween party's décor. And once you are done with the carving, you can literally wash the carving kits and keep them safe till the next Halloween or any carving 'session' so that you don't have to get a new kit every year.
We have seen our friends who don't let their kids etc. carve the pumpkins – we do understand that you guys do not want any accidents to happen but there are alternate ways of doing things as well. For example; use one of our printable stencils and trace the character or pattern of their choice and let them use permanent markers and googly eyes to accessorize their pumpkins. By doing this, they will be very happy to be a part of the celebrations on the truest sense and it will also give them confidence to create stuff using their imagination.
Let's come to the 'you' part of our blog now! Although, we have mentioned this in our previous blogs as well but here it goes again: pumpkin shopping is no joke and it is important for you to pay attention to the pumpkins like you pay attention to your heels and a pair of jeans. Like every item in the world, pumpkins are moved to one big store to small stores and there are chances of them getting bruised. So if you see a bruised pumpkin, examine it thoroughly – you are looking for deep cuts and bruises here. That is a red flag however, if you see pumpkins having bumps or peculiar shapes, get them that instant because these unique bumps will let you create unique carvings!
In addition to what we have mentioned above, there are so many things that have to be said so that you are 110 percent sure that everything is just perfect at your Halloween party this year. You must be occupied with decorating the house, inviting friends and family members as well as with cooking different dishes before the scary night so we want you to follow this simple tip. It will help you in every context.
Start the carving when you are sure that you won't have to make reminder calls to the cousins who haven't gotten back to you or that you don't have to respond to that work email because the moment you will touch a pumpkin with the knife, the process of oxidization will start and you will have to buy some more pumpkins again to get things going. Also, once you are done with all the carving, ensure that you also bleach-and-water spray your carved pumpkins so that they can stay fresh for a longer period of time.
So, we have shared tips, we have shared how to go about the pumpkin carving sessions and now it's time to reveal our 10 more free and scary Halloween pumpkin carving stencils, printable patterns and ideas for the year 2019. We would love to hear from you about the stuff that you liked the most so don't forget to share your feedback with us in the comments section down below!
– – – – – – – – – – – – – – – – – – – – – – – – – – – – – – – – – – – – – – – – –
Don't miss out these cool Halloween freebies:
– – – – – – – – – – – – – – – – – – – – – – – – – – – – – – – – – – – – – – – – –
10 Free Scary Halloween Pumpkin Carving Stencils, Printable Patterns & Ideas 2019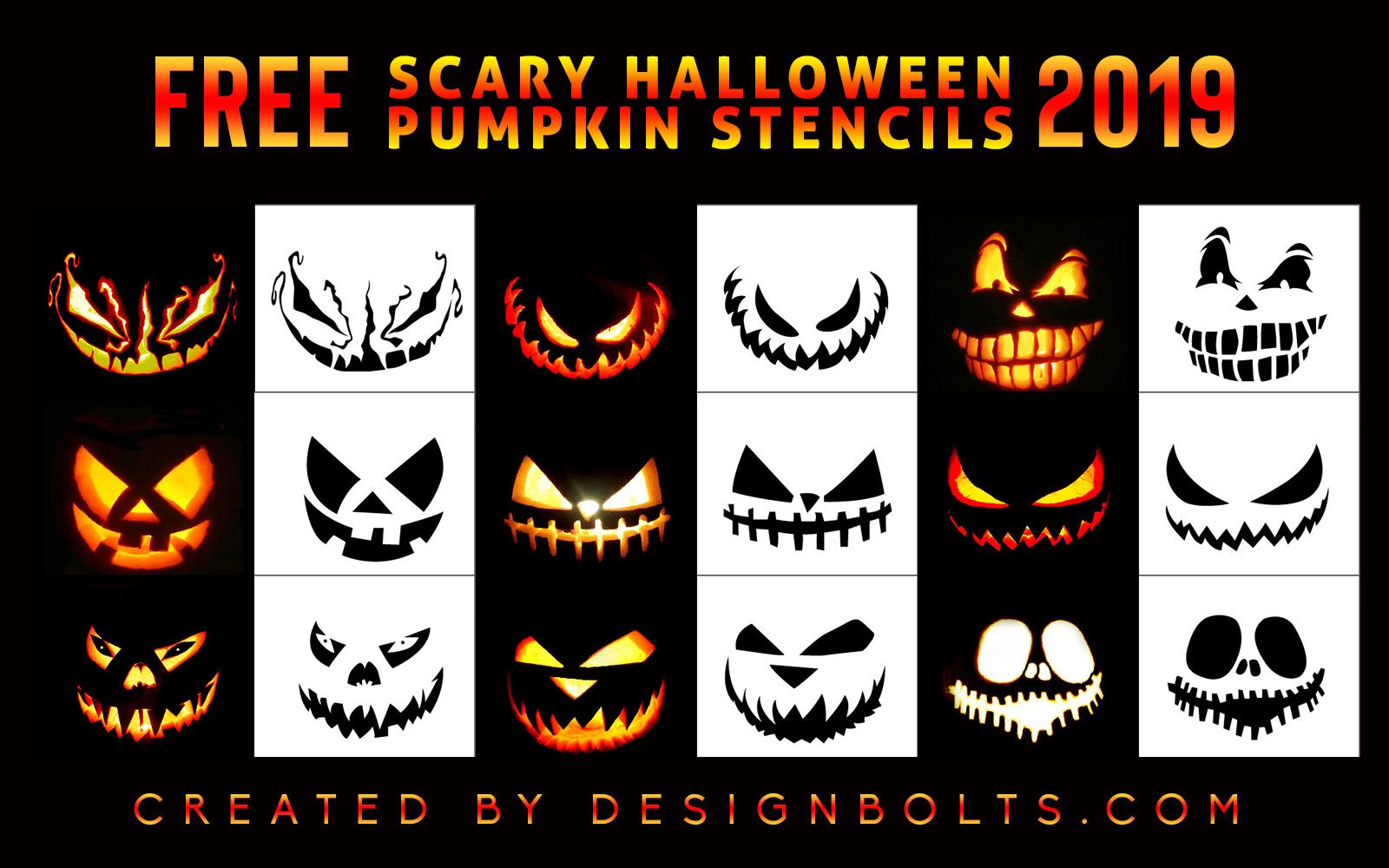 1. Spooky Halloween Pumpkin Face for 2019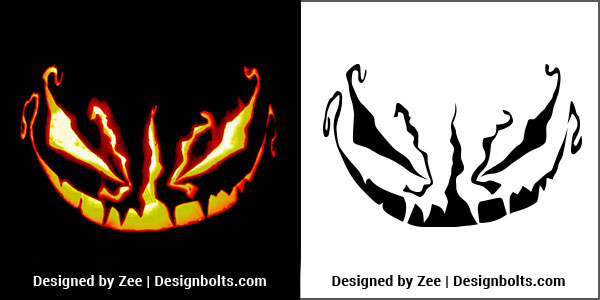 Download Pumpkin Stencil Template 1 
2. Easy Halloween Pumpkin Face for 2019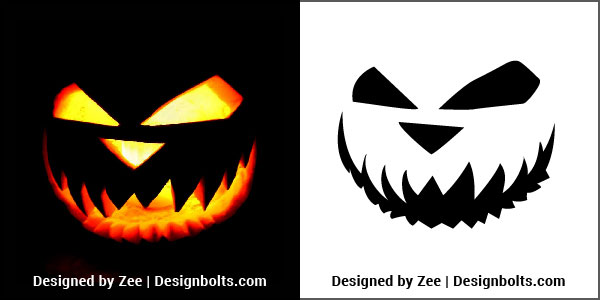 Download Pumpkin Stencil Template 2 
3. Skull Halloween Pumpkin Stencil for 2019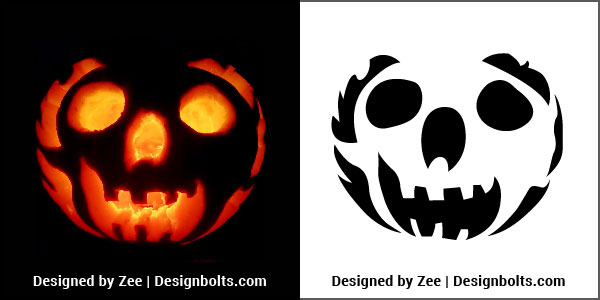 Download Pumpkin Stencil Template 3 
4. Zipped Halloween Pumpkin Carving Face for 2019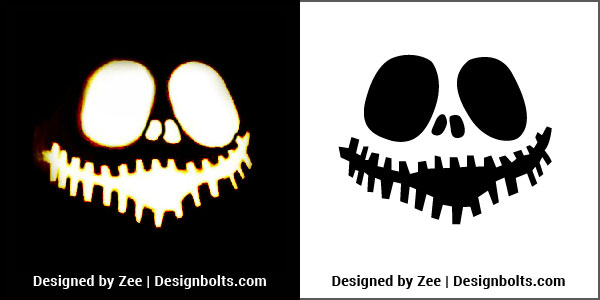 Download Pumpkin Stencil Template 4 
5. Simple Halloween Pumpkin Carving Pattern for Kids 2019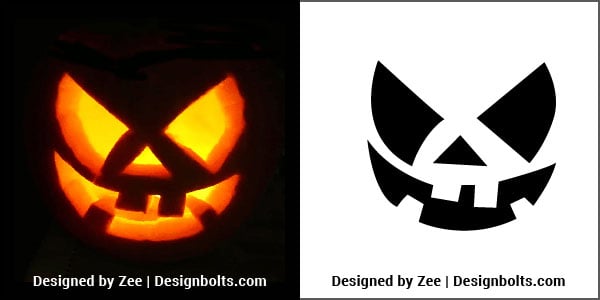 Download Pumpkin Stencil Template 5 
6. Scary Angry Halloween Pumpkin Printable Template for 2019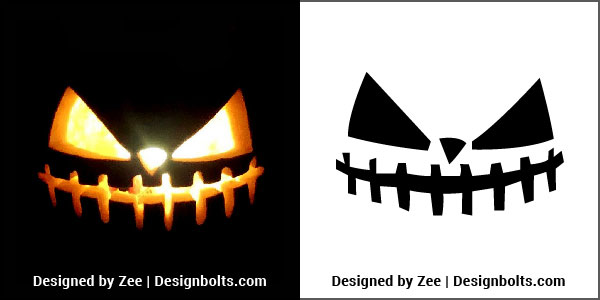 Download Pumpkin Stencil Template 6 
7. Scary Halloween Pumpkin Stencil for 2019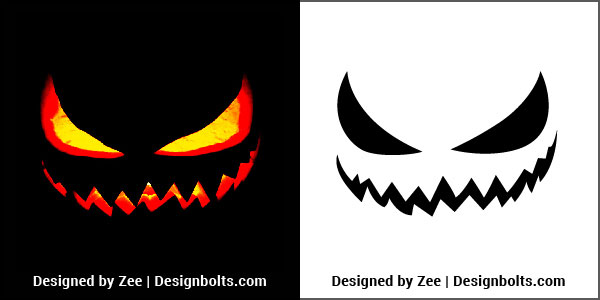 Download Pumpkin Stencil Template 7 
8. Scary Halloween Pumpkin Easy to Carve Stencil for 2019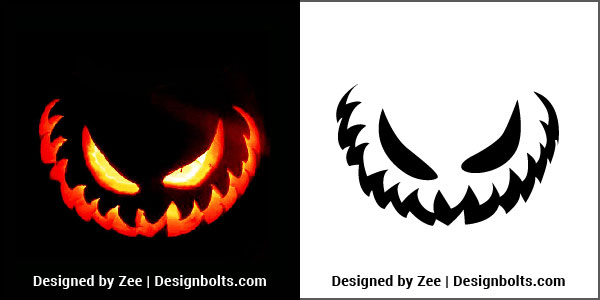 Download Pumpkin Stencil Template 8 
9. Scary Halloween Pumpkin Mouth for 2019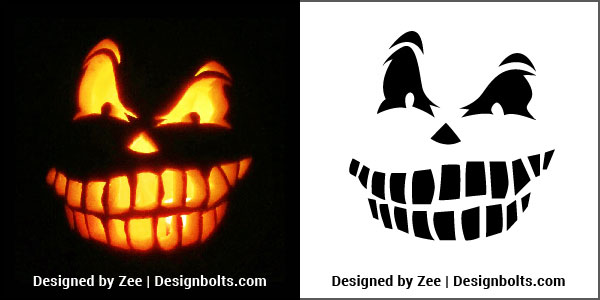 Download Pumpkin Stencil Template 9 
10. Unique Halloween Pumpkin Carving Face for 2019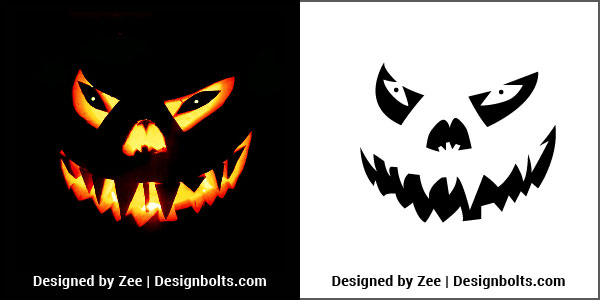 Download Pumpkin Stencil Template 10
11. Bonus Minion Pumpkin Stencil 2019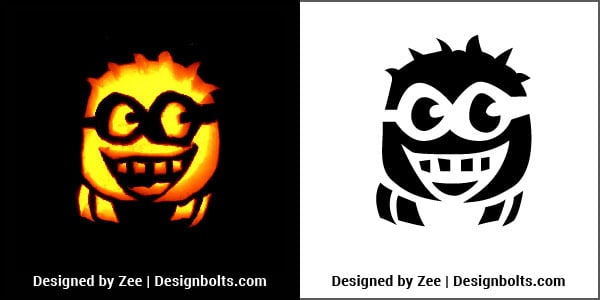 More 2019 Halloween Pumpkin Faces to Carve: