Hi there everybody! We are back with yet another Halloween special blog of ours so that we can have you prepped for your awesome party this year and we know that you guys are very excited to read what we have to share with you today, but before we do that, we would love to thank you all for your overwhelming responses on our previous blogs and for also making sure that you are sharing our content with the ones you love and/or work with.
Recommended:
– – – – – – – – – – – – – – – – – – – – – – – – – – – – – – – –
400+ Free Printable Halloween Pumpkin Carving Stencils, Patterns, Designs, Templates, Faces & Ideas for UK, Canada, Australia, USA
Best Halloween Pumpkin Stencils Ever For the Year 2023, 2022, 2021, 2020, 2019, 2018, 2017, 2016, 2015, 2014, 2013, 2012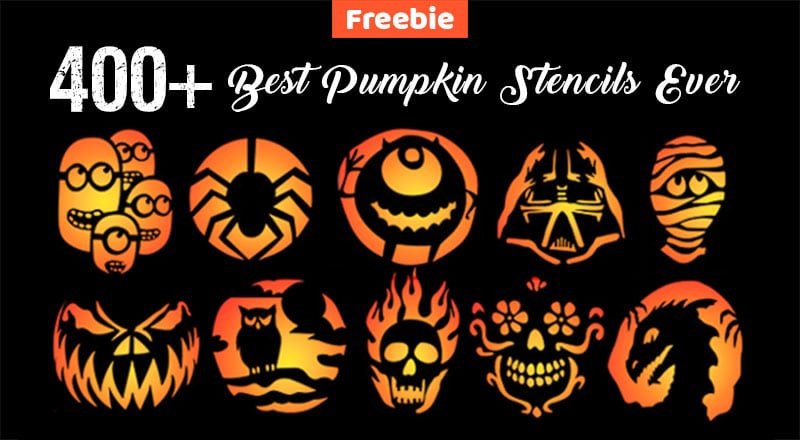 – – – – – – – – – – – – – – – – – – – – – – – – – – – – – – – –
Okay so, we are sure that you must have read all the tips and tricks that we have been sharing here to arrange and host a kickass Halloween party this year for your loved ones, favorite colleagues and friends too, but we can also tell that so many of you are not ready to initiate the thinking process for your party mainly because you have a feeling that you will have other commitments to cater to – and trust us, that is okay because we are here to oversimplify a couple of things for you guys and we can bet that you will still be able to throw a Halloween party no one has ever thrown before. Let's dive right into it, shall we!?
Like every other party, a Halloween party not only requires relevant décor, but you need to make sure that your guests etc. are having a comfortable time too and that can only happen when you have made the right choices. What are the right choices, you ask? Well, it is simple; you need to make sure that you have arranged your party in such a way that it has comfortable seating for everyone who would like to sit and talk to their friends etc. as well as a nice cozy place where people can gather and talk while they are standing.
Then comes the food items, if you are spending money on your Halloween party, you must invest that in a way that you also get to offer nice food items to your guests. If you can, you must go for a lavish dinner but if you do not feel like cooking a lot of food, then you can definitely go for bitesize eatables as well. Or you can be even more creative and ask your guests to bring one dish each to make the party fun. Also, let's not forget that you can always order food online so, there is that.
As far as the seating arrangement is concerned, bring the big cushions to the floor and make the most of your floor rugs as well. This arrangement not only looks cozy, but we can bet that your guests will have a great time sitting like that too. To keep them busy, you can place bowls of popcorns and a few board games as well and you will see that all of them will be able to spend a great time talking and playing together. You can also have the games paused if you have planned a mini costume show, masquerade etc. though because well, you are in-charge and you should be able to do that.
Now, let's talk about the décor of the house, room or of the area where you will be arranging the party! It would be okay if you don't feel like decorating the whole place but whatever area you would choose, make sure that you put in some efforts to decorate it the way it should be decorated. It will make everything look so much better – you will have the energy and time to spend with your special people at a nicely decorated spot; all full of the Halloween event.
And that's not all as everything becomes better when you have beautifully carved pumpkins all set to not only greet you but to welcome your guests too. So, we had to share a couple of brand new and scary pumpkin carving stencils that you must use in Halloween 2021. From spiders to minions to skeletons to bats, mummies and dragons, you will be able to get your hands on the stuff that you would like to carve out this year for your Halloween party. If you feel like making it more fun, you can extend the party days so that your friends can come over an carve the pumpkins with you and for themselves as well.
Also, keep this in mind that everything that you will do for your Halloween party is to help you unwind from the regular life so make sure that you make the most of this opportunity and spend time with those who matter to you. Participate in activities that make you happy and we think that carving out the pumpkins is one of those activities that you must become a part of. We hope that you get to carve pretty pumpkins this Halloween!
– – – – – – – – – – – – – – – – – – – – – – – – – – – – – – – – – – – – – – – – –
Don't miss out on these cool Halloween freebies:
– – – – – – – – – – – – – – – – – – – – – – – – – – – – – – – – – – – – – – – – –
10 Free Scary Pumpkin Face Carving Stencils, Ideas, Templates & Printable 2021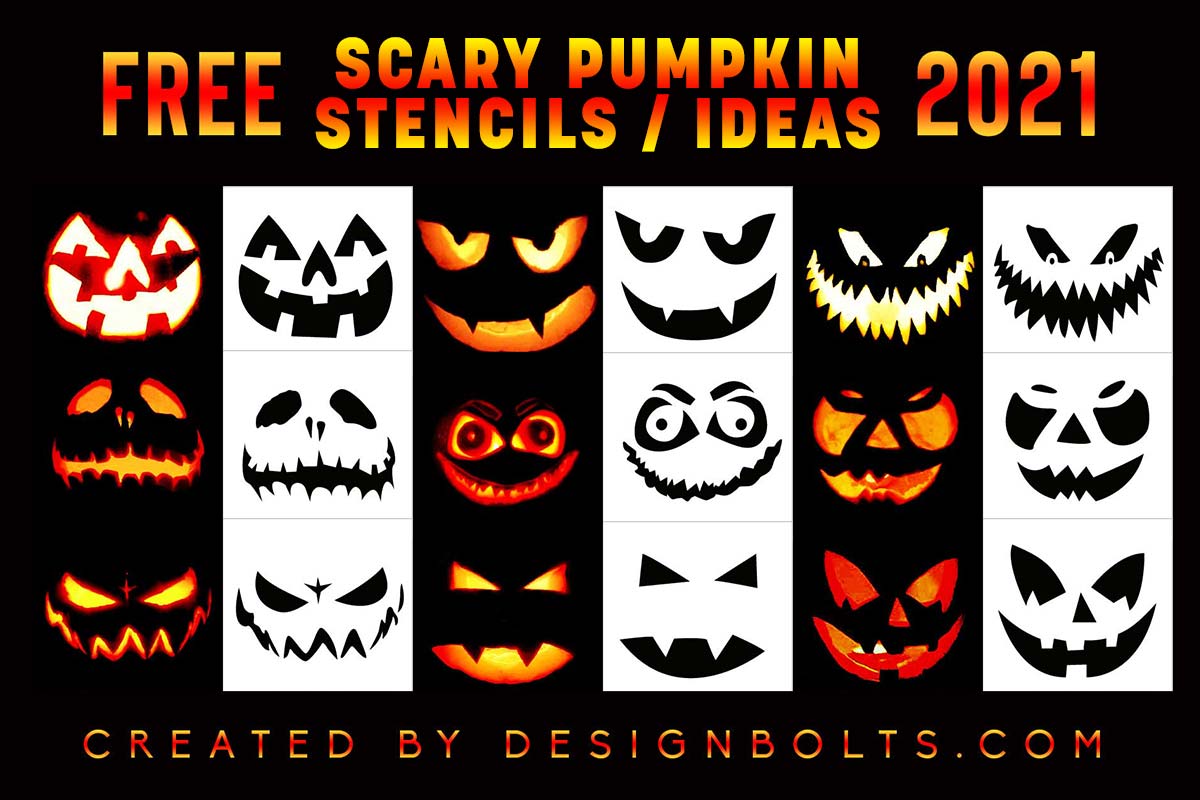 1. Free Scary Pumpkin Carving Stencil 2021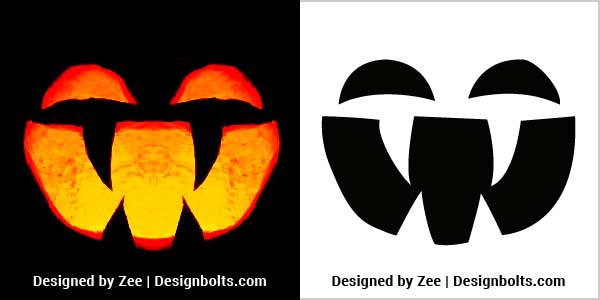 Download Stencil 1
2. Free Scary Pumpkin Carving Stencil 2021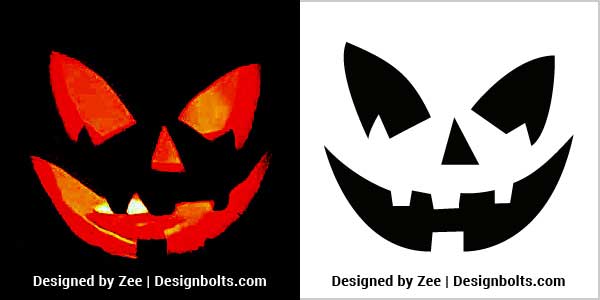 Download Stencil 2
3. Free Scary Pumpkin Carving Stencil 2021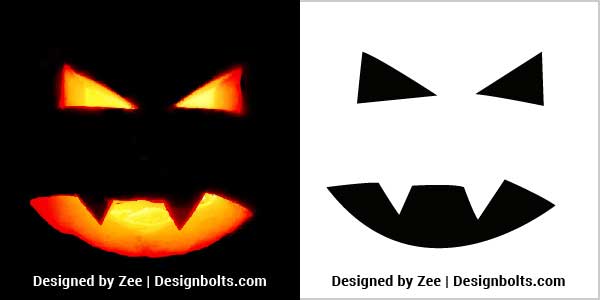 Download Stencil 3
4. Free Scary Pumpkin Carving Stencil 2021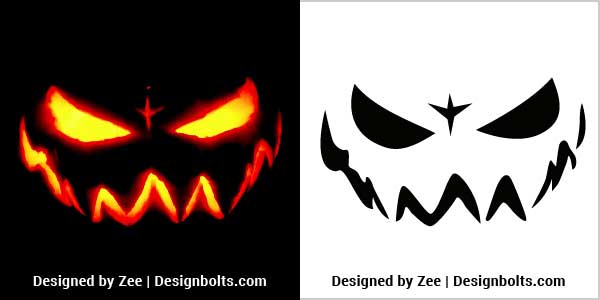 Download Stencil 4
5. Free Scary Pumpkin Carving Stencil 2021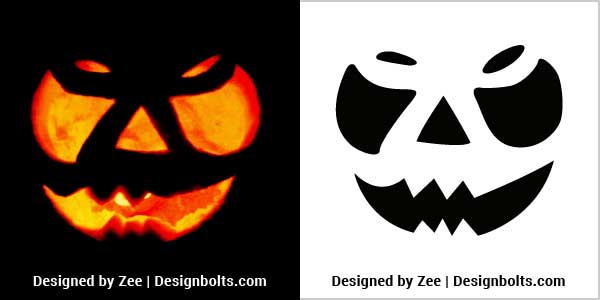 Download Stencil 5
6. Free Scary Pumpkin Carving Stencil 2021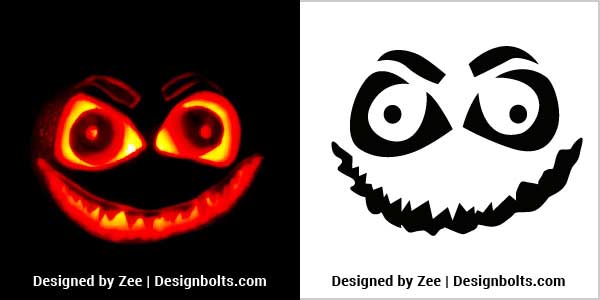 Download Stencil 6
7. Free Scary Pumpkin Carving Stencil 2021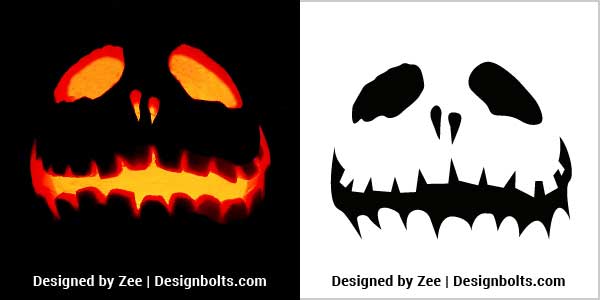 Download Stencil 7
8. Free Scary Pumpkin Carving Stencil 2021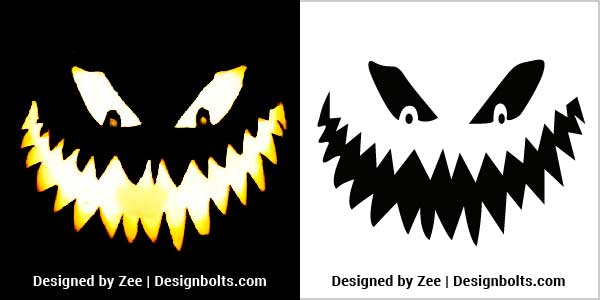 Download Stencil 8
9. Free Scary Pumpkin Carving Stencil 2021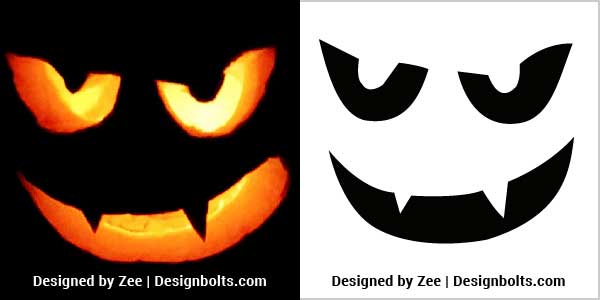 Download Stencil 9
10. Free Scary Pumpkin Carving Stencil 2021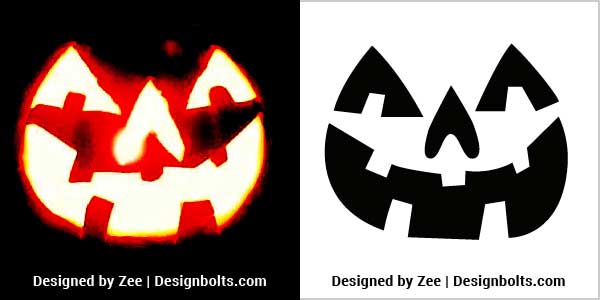 Download Stencil 10
Latest Halloween Pumpkin Carving Stencils 2022, 2021, 2020, 2019, 2018, 2017, 2016, 2015, 2014, 2013, 2012 to Carve: