Hey there friends! We hope that you all are having a great time reading our blog posts and are also making interesting designs by following our easy tips and by using our free design templates. And we would love to thank each one of you for always sharing your positive feedback and for your genuine support.
Recommended:
– – – – – – – – – – – – – – – – – – – – – – – – – – – – – – – –
400+ Free Printable Halloween Pumpkin Carving Stencils, Patterns, Designs, Templates, Faces & Ideas for UK, Canada, USA | Best Stencils Ever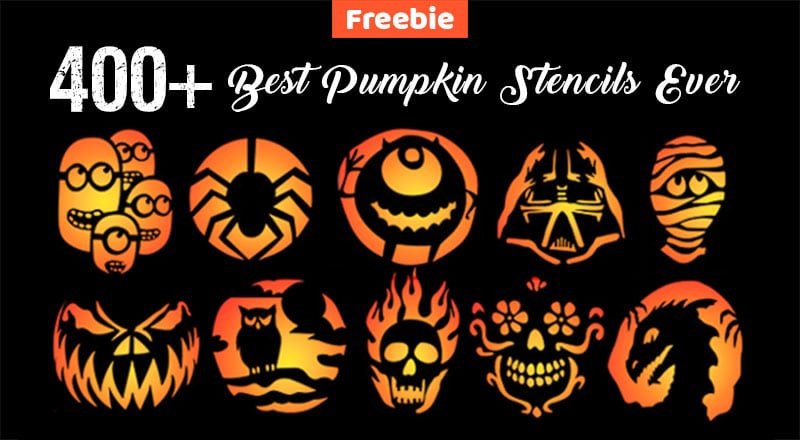 – – – – – – – – – – – – – – – – – – – – – – – – – – – – – – – –
As you all know that we a talk about maintaining a balance between personal and work life because it is super important. Also, it is scary how often we tend to ignore ourselves for our professional assignments, deadlines and meetings. Keeping a balance among things helps us in realizing our own worth and the fact that we must never take our health, sanity and relationships for granted is something you should never forget.
Occasions, personal celebrations and festivals etc. that are celebrated at a national or maybe international levels bring happiness, excitement as a lot of other positive feelings. Halloween happens to be one of those nights when you can be yourself, when no one judges you for dressing up the way you are dressed up and then there are several parties, dance competitions and stuff that is genuinely entertaining and of course lots and lots of food & drinks to satisfy your cravings.
We personally love everything about Halloween because it also gives every family a chance to sit together and be creative in their own cute ways. From carving the pumpkins to sorting out décor items to putting them up for display, we think that Halloween 2020 must be celebrated in its full spirit (Saw what we did there though? Yeah, we are funny like that! ?).
Although, we have already mentioned it above that we love Halloween, but we also want to share it here that we absolutely love working on the carving stencils. These intriguing designs do require a lot of time and efforts, but the end result always makes us happy and that is why we are here with free new, cools and scary Halloween pumpkin carving stencils for you guys.
For our stencils collection, we always make sure that we include a variety of designs in it so that they can be used by people of different age groups. We don't really know about your Halloween plans for this year, but we are assuming that you will prefer to stay indoors. To be honest, that sounds like a wise plan and you will also get to spend some quality time with your loved ones too. And since you want to do that for your safety as well as the safety of your family members, we have plenty of suggestions to share which will make your family time, fun time so, continue reading to know more!
First things first, to start the celebrations you need to purchase the required stuff i.e. pumpkins, carving kits if you still haven't gotten one for yourself as well as kids friendly carving kits, you might want to grab a couple of permanent markers, spray or acrylic paints etc. as well so that you are all set and prepared. Plan your pumpkin shopping trip accordingly and get the ones that are fresh and attractive and don't forget to check out the ones that have peculiar shapes or bumps because those weird shapes will help you create stunning pumpkins characters.
Secondly, you can assign your siblings on sorting the décor items. If you have things saved from your last year's Halloween party, then take those out too and utilize them to decorate the house as well. You can also plan cooking and making Halloween special dishes and desserts with your parents and spouse and we know that you will make some of the yummiest stuff for your party.
And finally, it is time to start working on the thing that you love the most so, prepare you kitchen or an outdoor area where you can sit with your loved ones to carve the pumpkins. Don't forget to keep tissue paper roles, dustbins and wipes where you can reach them easily to discard the materials that you won't need.
Another thing and we are sharing it because we know how hard can it become to choose stencils to carve on your pumpkins especially when all the stencils are too great to skip, go through the collection of the stencils that you have and create a theme. This will help you be more organized; you will have more time to spend on other party related chores and you have thematically carved pumpkins.
From scary classics with a modern touch to the adorably cute carving stencils, we can bet that you are going to love this entire collection. So, what are you waiting for? Get your hands on our free, new cool & scary Halloween pumpkin carving stencils and start choosing your stencils already. This is a bonus fun activity to arrange before the scary night.
Feel free to share our blog with your friends & family members too and we'll see you guys next time – happy carving!
– – – – – – – – – – – – – – – – – – – – – – – – – – – – – – – – – – – – – – – – –
Don't miss out these cool Halloween freebies:
– – – – – – – – – – – – – – – – – – – – – – – – – – – – – – – – – – – – – – – – –
10 Free New Cool & Scary Halloween Pumpkin Carving Stencils, Templates & Ideas 2020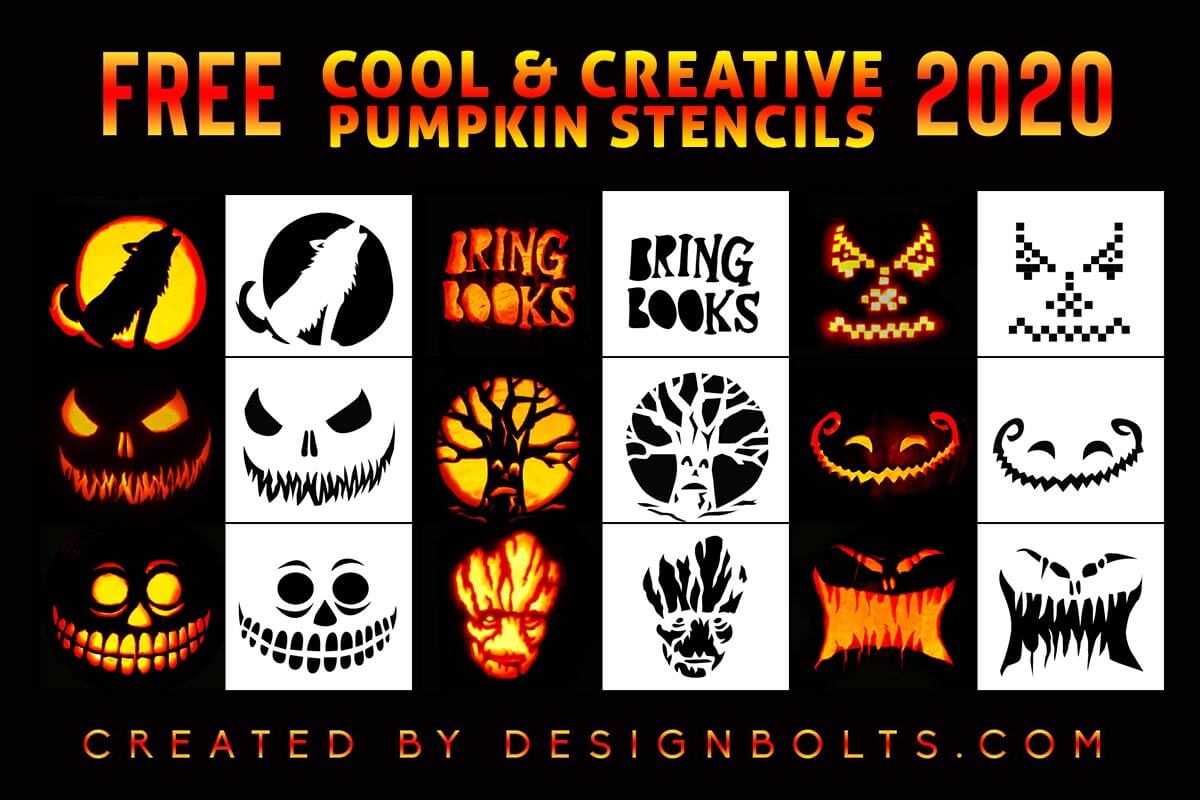 1. Fox Pumpkin Carving Stencils 2020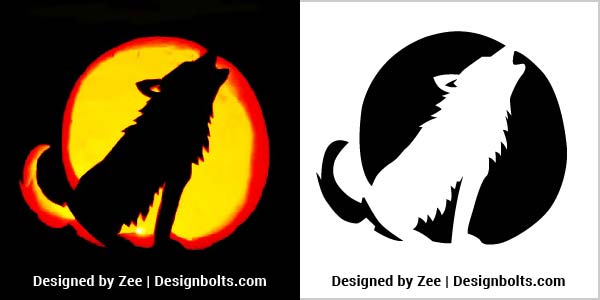 Download Stencil 1
2. Bring Books Funny Pumpkin Carving Stencil 2020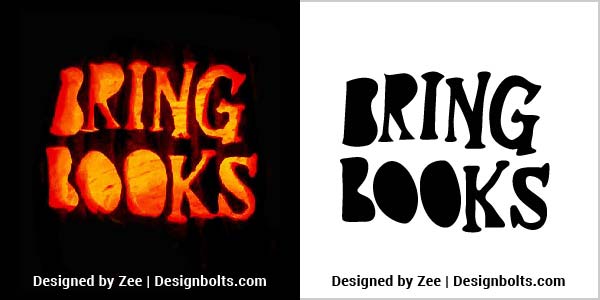 Download Stencil 2
3. Pixel Cool Creative Pumpkin Carving Stencil 2020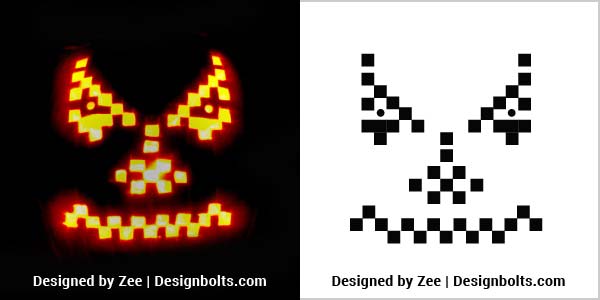 Download Stencil 3
4. Scary Pumpkin Carving Face 2020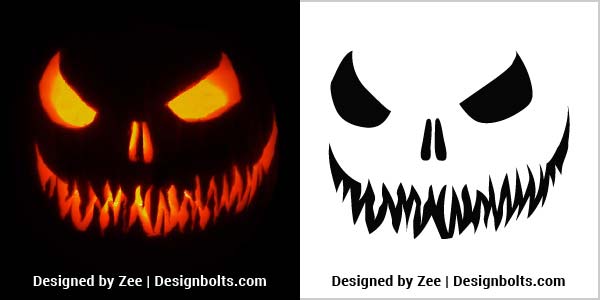 Download Stencil 4
5. Tree Pumpkin Carving Template 2020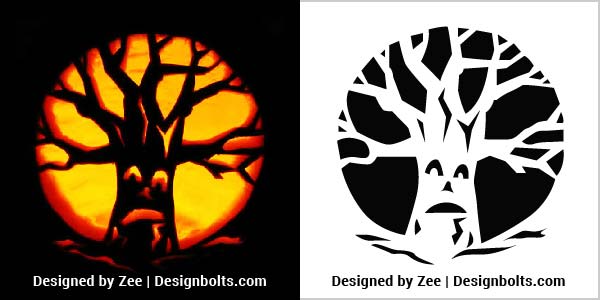 Download Stencil 5
6. Spooky Pumpkin Carving Face Design 2020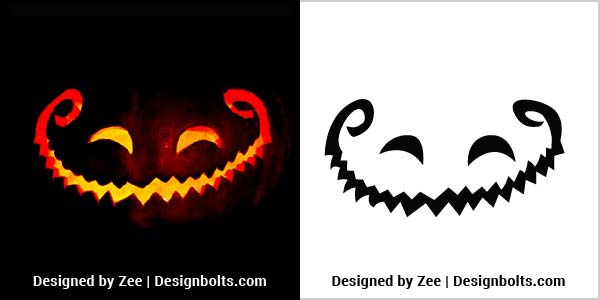 Download Stencil 6
7. Groot Pumpkin Carving Stencil 2020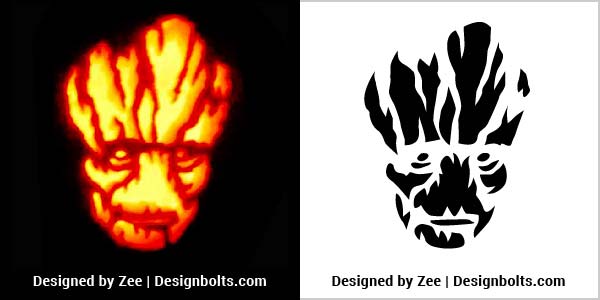 Download Stencil 7
8. Horrified Jack O'Lantern Carving Stencil 2020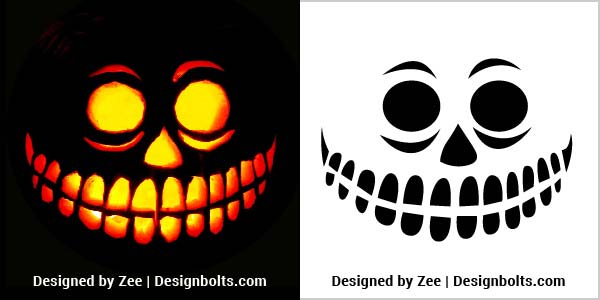 Download Stencil 8
9. Scariest Pumpkin Carving Stencils 2020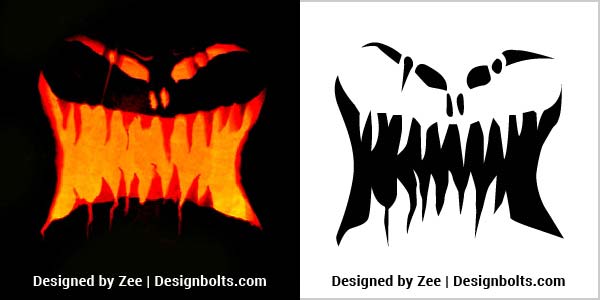 Download Stencil 9
10. Halloween Pumpkin Carving Stencils 2020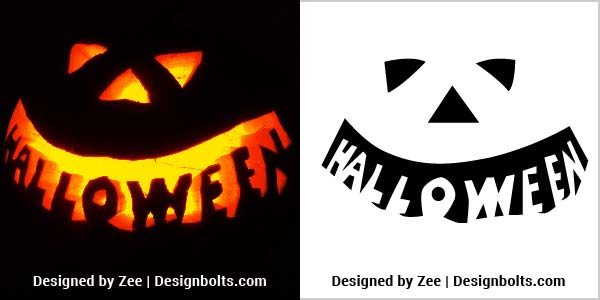 Download Stencil 10
More Halloween Pumpkin Faces to Carve: