Hello there everybody! We hope that you all are having a great time reading our blogs and that our creative ideas and blogs are also helping you get done with your interesting design projects in style. As you know that Halloween is just around the corner, we feel that it is our primary duty to share a couple of free and simple pumpkin carving stencils that your kids can make the most of in 2021. Before we do that, we want you all to make a promise that you will involve your kids in carving sessions and more so that they can enjoy as much as the adults will.
Recommended:
– – – – – – – – – – – – – – – – – – – – – – – – – – – – – – – –
400+ Free Printable Halloween Pumpkin Carving Stencils, Patterns, Designs, Templates, Faces & Ideas for UK, Canada, Australia, USA
Best Halloween Pumpkin Stencils Ever For the Year 2023, 2022, 2021, 2020, 2019, 2018, 2017, 2016, 2015, 2014, 2013, 2012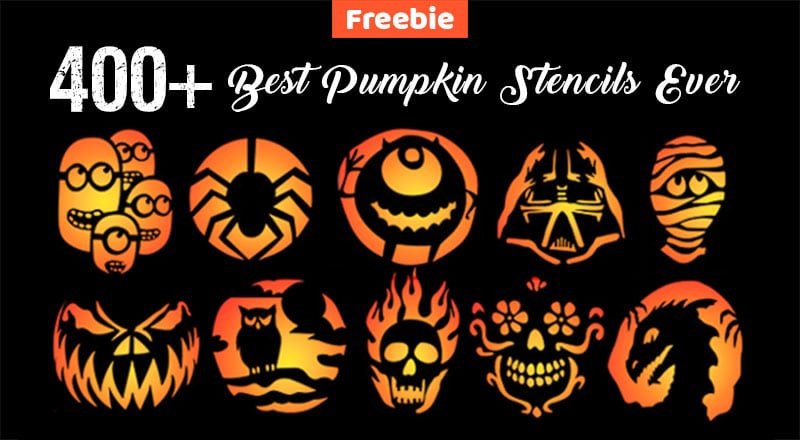 – – – – – – – – – – – – – – – – – – – – – – – – – – – – – – – –
Since our today's blog focuses on pumpkin carving stencils for kids, we decided to keep the stencils easy and simple so that all of them can use them without having to worry about the complexity of the designs etc. Also, if you are one of our regular readers, then you would know that we have shared many many tips and ideas for kids so that they can be a part of pumpkin carving activities while being safe too and today, we will share more of such things that can be super useful for the kids as well as for the people who would be supervising them.
First things first; it is important for you guys to know that it is okay if you do not have expensive carving kits for the kids because you can use the tools that you have at home to make things work. But you should also know that there are always a store (physical and online) from where you can get your desired things on discounted prices so, always do your research in order to bag a bunch of items that you can use for a really long time.
Secondly, if you feel that your kids, younger siblings or students might not be able to protect themselves from sharp tools such as knives, cutters and even scoops for that matter, then you can always get the sets of acrylic paints, watercolors, spray paints, permanent markers or Sharpies and of course, a couple of paper décor items that can be used as eyes, hats, arms etc. All the things that we have mentioned above are easily available at gift shops and book stores, again, you can choose to shop online or you can visit the store and get what you will be needing for the Halloween décor.
Thirdly and this is very important so, read it carefully that you have to create a list of things that you need in order to spend money wisely. There are chances that you must be thinking that you will be careful and all, but well, we know we can get overwhelmed when we see pretty things that give our happy vibes and we want to take everything with us. So, before you make such claims, work on a list and stay on the right track.
Now, allow us to share how you can use our free simple pumpkin carving stencils for kids in 2021! Arrange a small, casual meeting with your kids or students during which you guys can decide which carving stencils you would be going for. This will save you all the hassle of going through the print outs over and over again in order to choose the stencils for this week. And once you guys have made up your mind, you can (finally) take the print outs and use them accordingly. What does accordingly mean here, you ask? It's simple; if you are using the stencils for carving or for painting the pumpkins; you need them in big sizes that can be traced out easily.
For the tracing out process, you can use a pencil so that everything stays under control and you can erase out the extra marks as well that you don't want to be shown. The next step is to either cut and carve the pumpkins out so that you can use your scoops and empty them, or you can keep them that way and have your kids etc. use paints on the traced out parts. We love googly eyes because of how googly they are and you do not have to put in a lot of effort to make the eyes if you are using them so, we say make the most of them while you are at it and you will end up with extremely interesting pumpkins by the end of the day.
We are hopeful that you and your little ones will be able to find that stencils that you were looking for in our collection of free and simple pumpkin carving stencils and if you do, we would love to hear your feedback. So, while you browse through the fun and easy to carve stencils, we just wanted to let you know that the blog that is next up is even more exciting. Make sure you read that too!
– – – – – – – – – – – – – – – – – – – – – – – – – – – – – – – – – – – – – – – – –
Don't miss out on these cool Halloween freebies:
– – – – – – – – – – – – – – – – – – – – – – – – – – – – – – – – – – – – – – – – –
10 Free Simple Halloween Pumpkin Carving Stencils, Templates & Ideas 2021 For Kids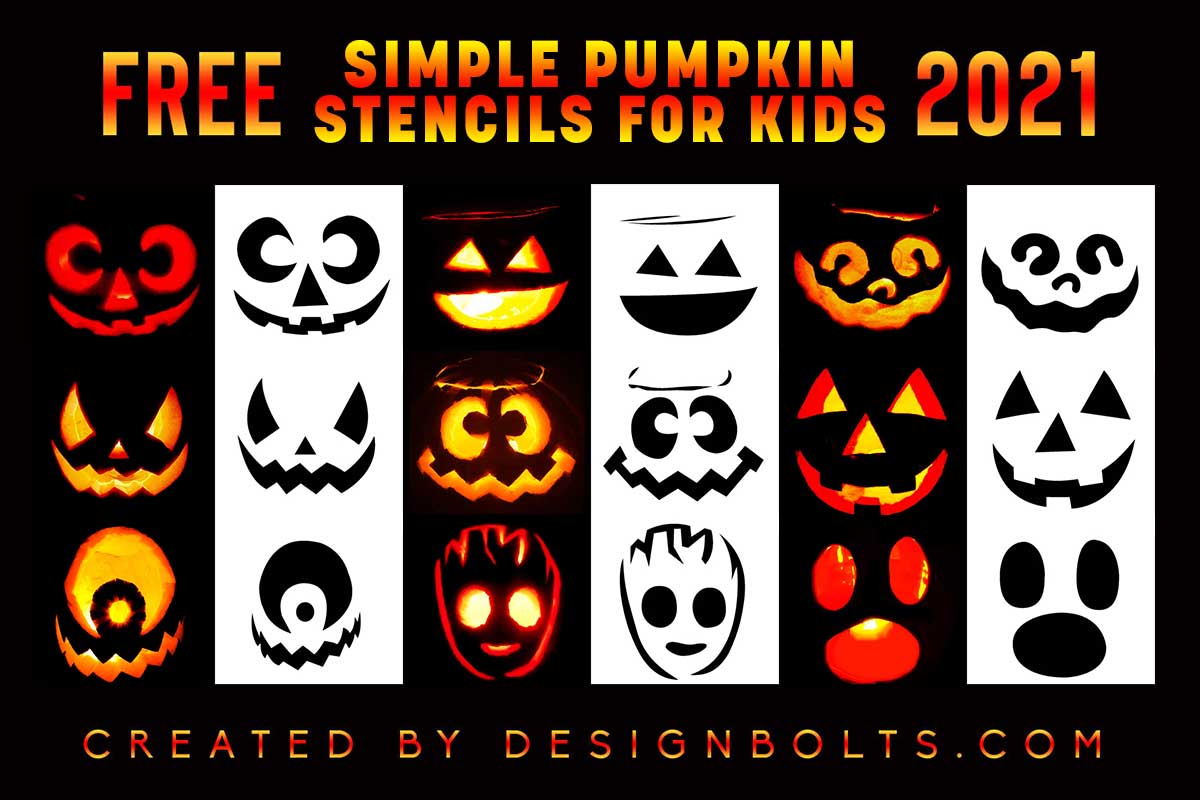 1. Free Groot Pumpkin Carving Stencil 2021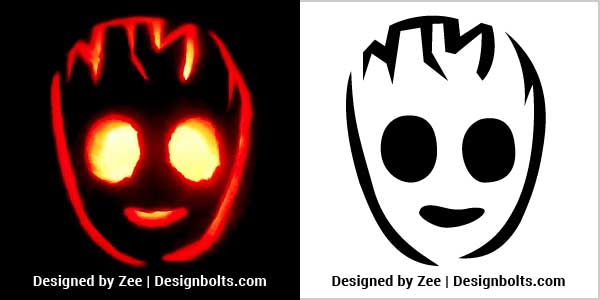 Download Stencil 1
2. Free Mike Wazowski Scary Pumpkin Carving Stencil 2021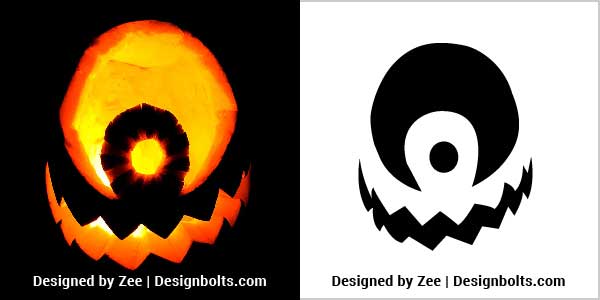 Download Stencil 2
3. Free Traditional Pumpkin Carving Stencil 2021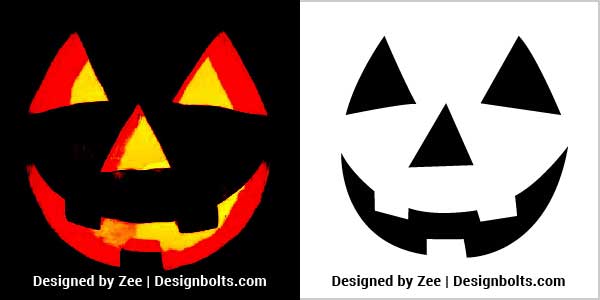 Download Stencil 3
4. Free Scared Pumpkin Carving Stencil 2021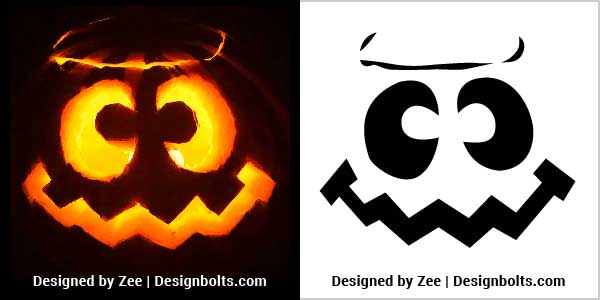 Download Stencil 4
5. Free Scary Pumpkin Carving Stencil 2021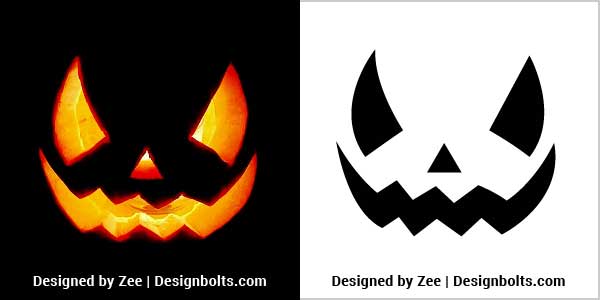 Download Stencil 5
6. Free Simple Pumpkin Carving Stencil 2021 For Kids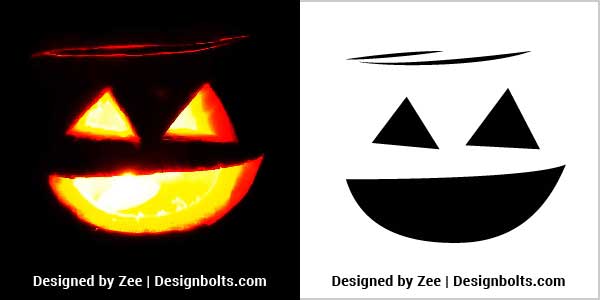 Download Stencil 6
7. Free Spooky Pumpkin Carving Stencil 2021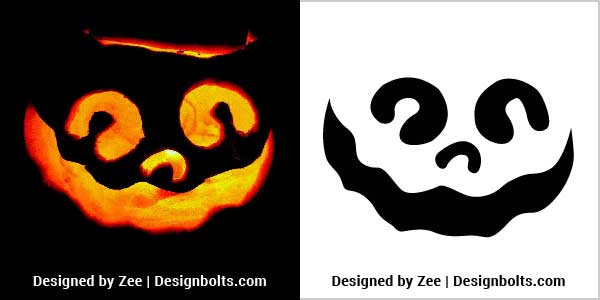 Download Stencil 7
8. Free Pumpkin Carving Template 2021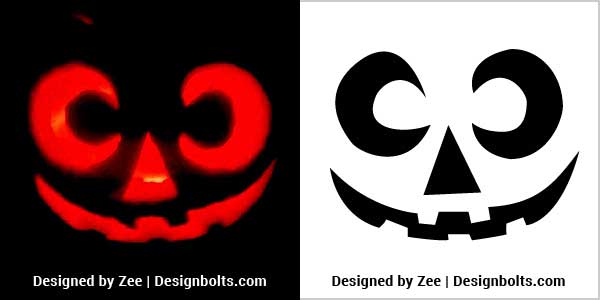 Download Stencil 8
9. Free Easiest Pumpkin Carving Stencil 2021 For Toddlers and School Kids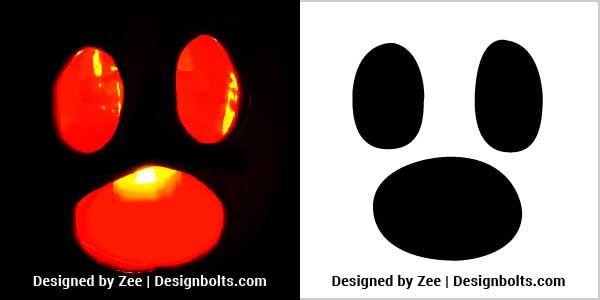 Download Stencil 9
10. Free Very Simple Pumpkin Carving Stencil 2021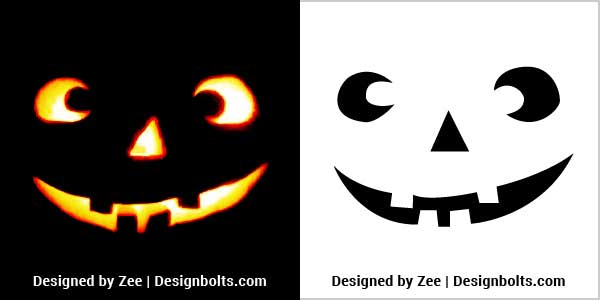 Download Stencil 10
Latest Halloween Pumpkin Carving Stencils 2022, 2021, 2020, 2019, 2018, 2017, 2016, 2015, 2014, 2013, 2012 to Carve: