Hi there, hello there! We are back with yet another interesting blog of ours and we know that you (and your kids) are going to love it. But before we start talking about what we have created for our today's blog, we would like to thank you all for always sending in the positive and constructive feedback and for also sharing our content and ideas with your loved ones as well. Keep supporting us in whatever ways you guys can as we need your it!
Recommended:
– – – – – – – – – – – – – – – – – – – – – – – – – – – – – – – –
400+ Free Printable Halloween Pumpkin Carving Stencils, Patterns, Designs, Templates, Faces & Ideas for UK, Canada, Australia, USA | Best Halloween Pumpkin Stencils Ever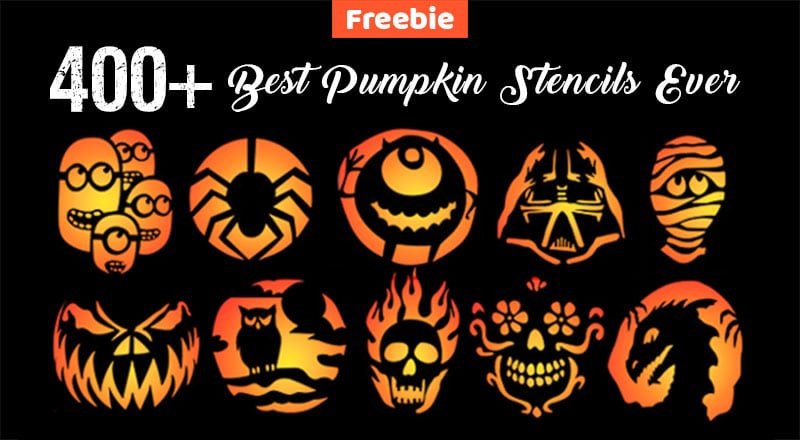 – – – – – – – – – – – – – – – – – – – – – – – – – – – – – – – –
Alright then, since Halloween is literally around the corner, it would be a great idea to start planning for the party and everything else – otherwise it would be difficult to manage all the things on the same day. Also, we would like to suggest you guys to do ask for help like ask your family members, friends or even colleagues to lend you a hand before, during and after the party so, that you don't feel overwhelmed and that everything stays under control too.
Keeping in mind that all of us happened to live with our immediate family members in-doors while we were in the self-quarantine, we kind of feel that our loved ones now want to spend more time with each other – which is good and we believe that, that would be one of the reasons why everyone is more than just excited for this year's Halloween. Everyone is looking forward to the party or that small get-together where we can sit with each other again, catch up on the work and general life routine while consuming the yummy food and stuff.
But there is something that is done days before the actual night of Halloween and that's carving of the pumpkins. This activity doesn't just require you to be free, but you will also have to sit for a while to make sure that the carving is done right too. And since our today's blog is especially for the kids, we would like you all to keep reading to know how you can utilize our 10 free and easy Halloween pumpkin carving stencils & templates for kids.
As we all know that kids become a little too active whenever they are asked to create something using different tools and since this will be Halloween, we can totally get their excitement as well but it is also important for us and for the kids to stay safe too so while the kids will be getting ready to decorate their own pumpkins this year, we would like you guys to do get children friendly carving kits for them to minimize the chances of accidents.
And if you are overprotective like us then feel free to purchase paints, permanent markers and other art related stuff that can be used to decorate the pumpkins. By doing so, you will not only be letting kids enjoy the preparations etc. to the fullest but you will be at peace too since you won't have to worry about them getting hurt.
Okay now let's come to the actual thing. What should the kids carve / draw on their pumpkins? To be very honest, you have got to let your kids decide that this year as they will feel more confident about making decisions and it will be a healthy activity for you as well as for them. To start it off, you can download our pumpkin carving patterns & templates once you are done reading the blog and share them with the kids so, that they can pick the characters etc. already.
If you guys are going to go with the carving activity in actuality then we have a few more suggestions to share so, that you can keep your pumpkins fresh at least till the party is over. Continue reading to know the tips and more!
Carving might be tricky for you while being with the kids so just ask them to help you guys out with the scooping out of the pumpkins and while you will be busy carving the faces and characters for the kids, you can request them to clean up the space for the big scary night. And of course, when you are done carving out the pumpkins and perfecting your carving skills, you can make the water + bleach solution and invite the kids again to spray it all over the pumpkins to keep them fresh for a longer period of time.
And the free and easy Halloween pumpkin carving stencils & templates that we have made for kids, know that we have included a variety of characters, animals, scary faces and everything Halloween-y to help you keep everything relevant to the theme. So, check out our collection of the stencils & templates and also share the blog with your loved ones too!
– – – – – – – – – – – – – – – – – – – – – – – – – – – – – – – – – – – – – – – – –
Don't miss out these cool Halloween freebies:
– – – – – – – – – – – – – – – – – – – – – – – – – – – – – – – – – – – – – – – – –
10 Free Printable Easy Pumpkin Carving Stencils, Ideas, Faces, Patterns & Templates 2020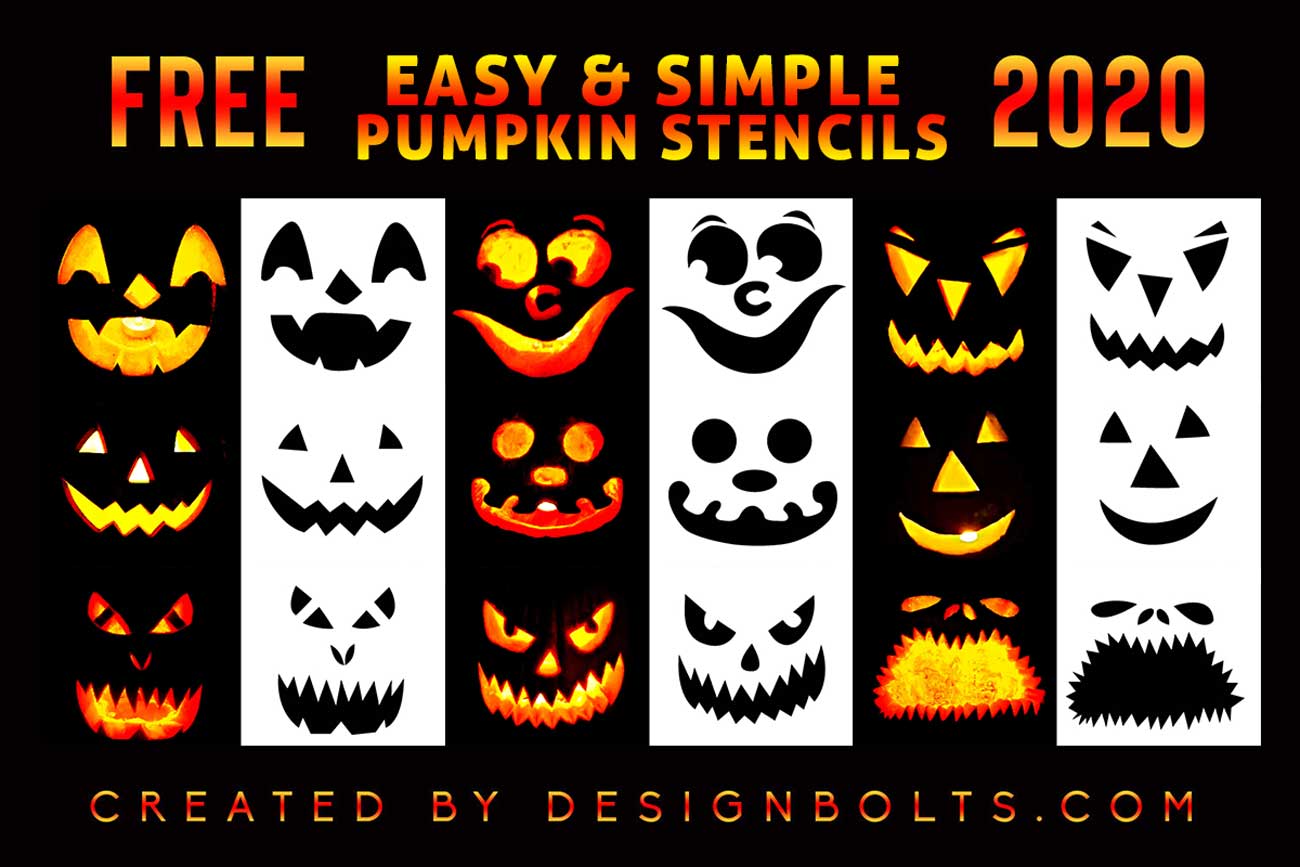 1. Easy Free Pumpkin Carving Stencil 2020 For Kids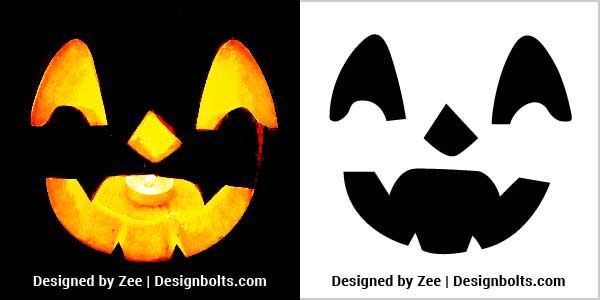 Download Stencil 1
2. Easy Free Pumpkin Carving Free Template 2020 For Kids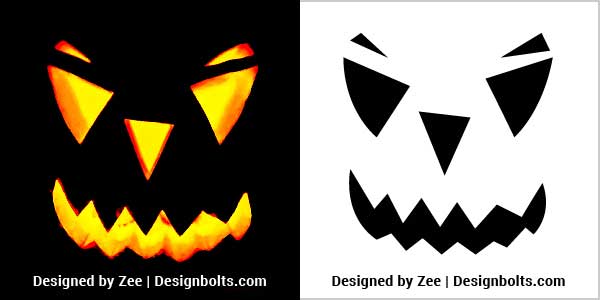 Download Stencil 2
3. Simple Pumpkin Carving Pattern 2020 For Toddler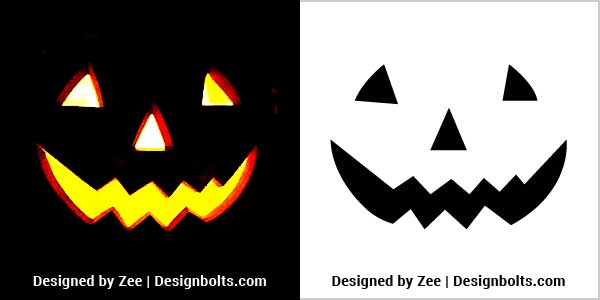 Download Stencil 3
4. Simple Free Pumpkin Carving Ideas 2020 For Kids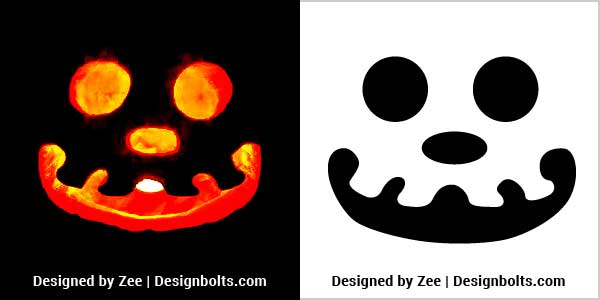 Download Stencil 4
5. Very Simple Free Pumpkin Carving Face 2020 For Toddlers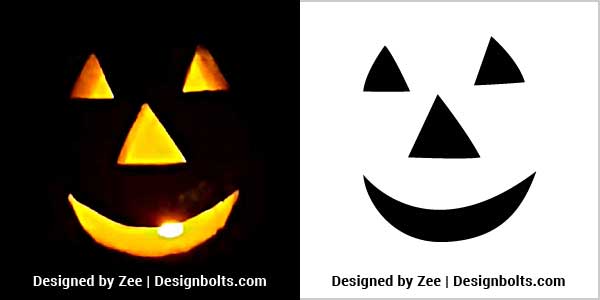 Download Stencil 5
6. Free Scary Pumpkin Stencil 2020 For Kids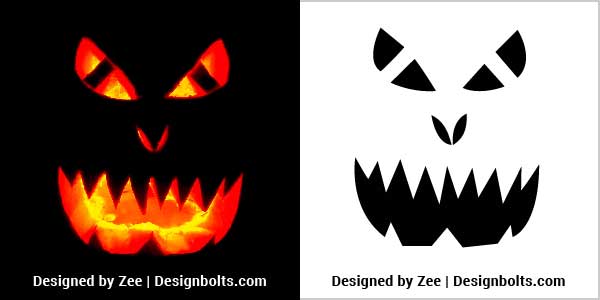 Download Stencil 6
7. Scary Pumpkin Pattern 2020 For Kids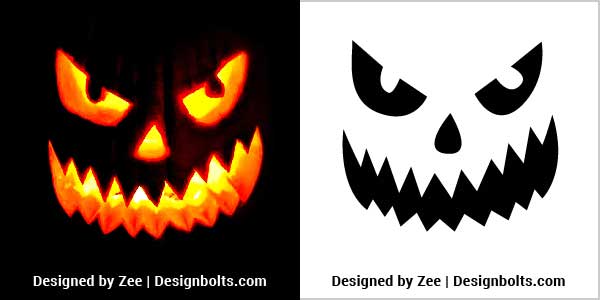 Download Stencil 7
8. Free Unique Jack O'Lantern Face 2020 To Carve Easily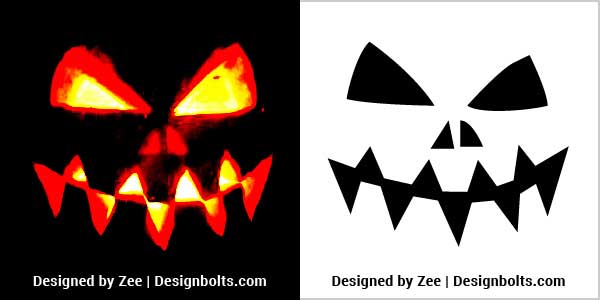 Download Stencil 8
9. Scary Pumpkin Stencil Free Template 2020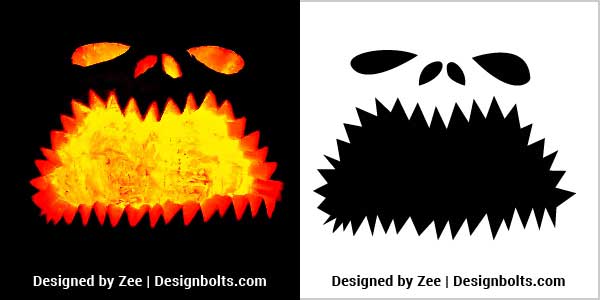 Download Stencil 9
10. Joker Scary Pumpkin Stencil 2020 For Children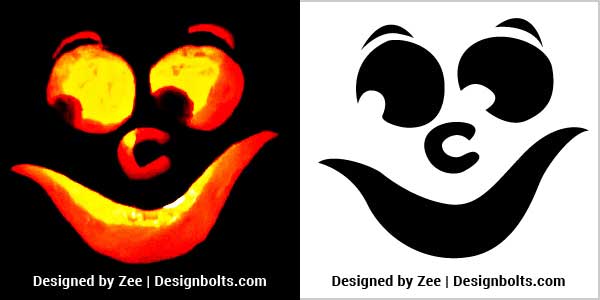 Download Stencil 10
Latest Halloween Pumpkin Carving Stencils 2022, 2021, 2020, 2019, 2018, 2017, 2016, 2015, 2014, 2013, 2012 to Carve: