Hi there friends! We hope that you all are keeping safe and are also planning to host one of the best Halloween parties in your street this year. The reason why we start talking about Halloween a little too early every year is that we want you all to make sure that you are well prepared for the day and night because let's get real; we have busy schedules to deal with when it comes to work and that should not stop us from having the fun that we deserve. Right?
Recommended:
– – – – – – – – – – – – – – – – – – – – – – – – – – – – – – – –
400+ Free Printable Halloween Pumpkin Carving Stencils, Patterns, Designs, Templates, Faces & Ideas for UK, Canada, Australia, USA
Best Halloween Pumpkin Stencils Ever For the Year 2023, 2022, 2021, 2020, 2019, 2018, 2017, 2016, 2015, 2014, 2013, 2012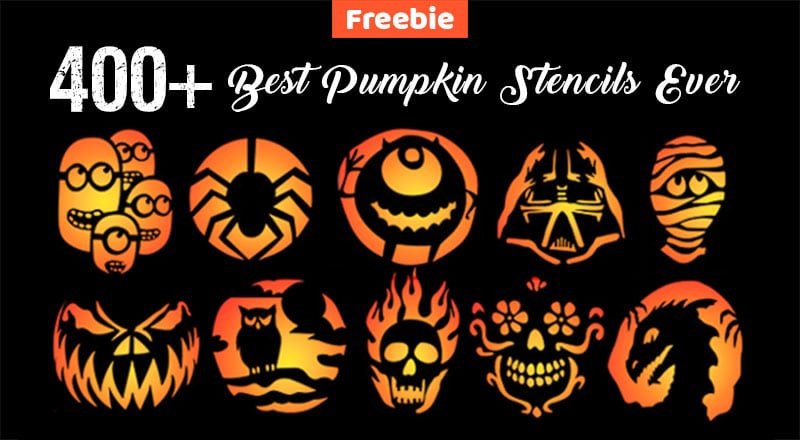 – – – – – – – – – – – – – – – – – – – – – – – – – – – – – – – –
For our today's blog, we have created these new and free scary pumpkin carving stencils that you all need to check out and try in 2021. So, let us get started!
Halloween parties are fun but these parties also bring us together too because when we are working on our costumes, making lists on what to get on the next grocery store trip, and inviting our loved ones over, we are actually indirectly letting everyone know that we love them and that it would be an honor to have them around us during that time of the year. All such occasions, festivals and the holiday season make us want to be creative and kind towards each other and we love that, to be honest.
In all our previously shared Halloween special blogs, we have made sure to share things that are helpful for all age groups and for people who work full time jobs and those who are freelancing so that each one of them can arrange small or big parties depending on their work lives, personal and professional circles and everything else that matters and our today's blog has to offer the same things to those who need to get their hands on free and scary pumpkin carving stencils for 2021.
A usual Halloween day looks something like this: parents, older siblings, teachers, shop keepers, store managers, businesses etc. are executing their Halloween parties and arrangements in order to spend some time with their kids, immediate and extended family members, students, and to offer interesting offers and sales to their customers. When that is happening, there are chances of us getting overwhelmed with work and our personal life so, it is important to take a break to figure out how you would like to spend Halloween.
Parents tend to have a break from their hectic life so that they can sit down for a while and enjoy the life as is without having to worry about preparing lunch boxes for their kids or to make sure that they have gone to bed on time. Halloween comes for a day or two where the celebrations can start early or they can get extended so we cannot offer parents a long time off but what we are about to suggest the young adults of the house is something that can make the parents happy.
If you have younger kids at home, you can ask for their help to decorate the house, the front yard and other places that need to be decorated. Or you can take charge of the kitchen this time around and prepare easy to make or bake snacks so that your parents can rest for a while, you know. We know that reading this must be sounding like a lot of work but trust us, when you will get the hang of it, you will start enjoying everything that you would get done with your siblings, cousins etc.
Also, sure you can offer mega sales on décor items, eatables and other relevant stuff that you happen to sell as a company, but how about this year, you engage with your customers in ways that you haven't thought about before? For example; you can arrange drawing and carving competitions outside and, in your shops, / stores to encourage audiences to not only display their creative skills and imagination but to also sit together with strangers and create something that they will remember forever?
What we have shared above are the things that can be easily arranged, won't take a lot of your time but you will end up with beautifully carved pumpkins, decorated houses, shop counters and more that we can bet you would want to keep doing it. If you are sure that you can pull off such small gatherings and activities at home and at work too, then we would suggest you to not limit yourself and go for such things even when it's not Halloween.
Now let's talk about our collection of free scary pumpkin carving stencils for 2021 then you can utilize for your Halloween parties! By going through this extensive collection of stencils, you will notice that we have designed designs and characters for all themes to complement your mood and party style and we are sure that once you are done reading the blog, you would know what theme to go for this year.
– – – – – – – – – – – – – – – – – – – – – – – – – – – – – – – – – – – – – – – – –
Don't miss out on these cool Halloween freebies:
– – – – – – – – – – – – – – – – – – – – – – – – – – – – – – – – – – – – – – – – –
10 Free Scary Pumpkin Carving Stencils, Ideas & Printable Templates 2021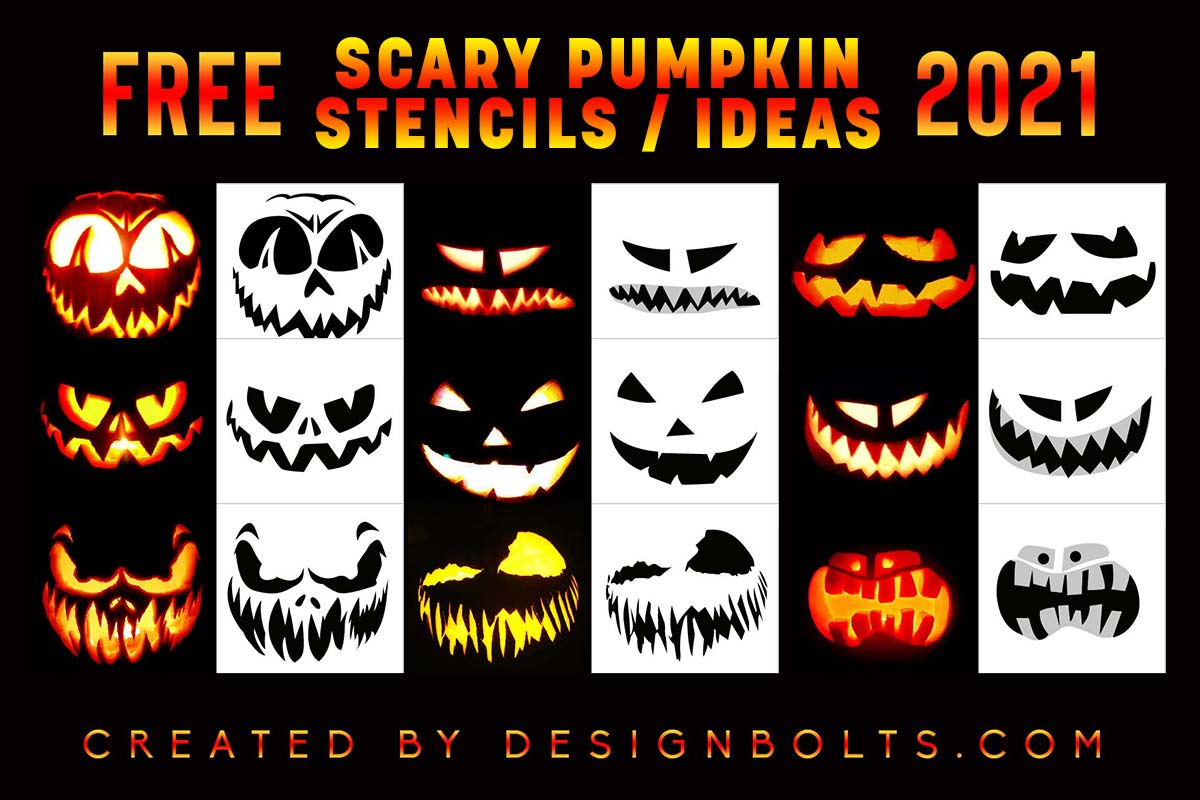 1. Free Scary Pumpkin Carving Stencil 2021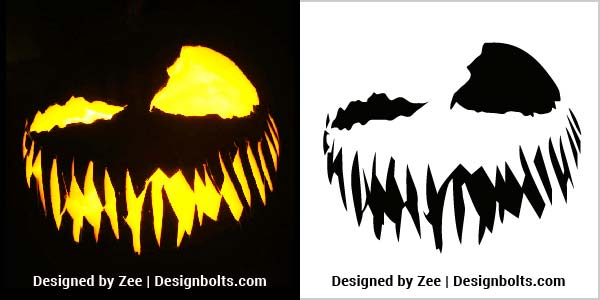 Download Stencil 1
2. Free Scary Pumpkin Carving Stencil 2021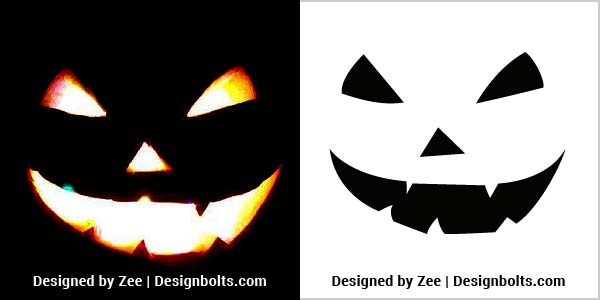 Download Stencil 2
3. Free Scary Pumpkin Carving Stencil 2021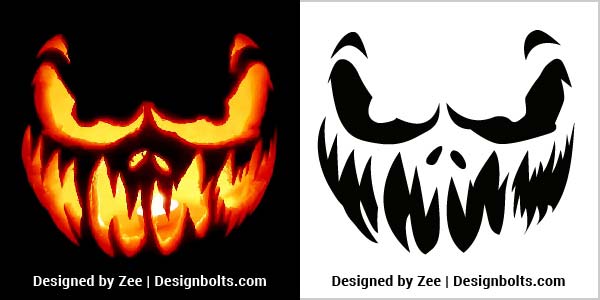 Download Stencil 3
4. Free Scary Pumpkin Carving Stencil 2021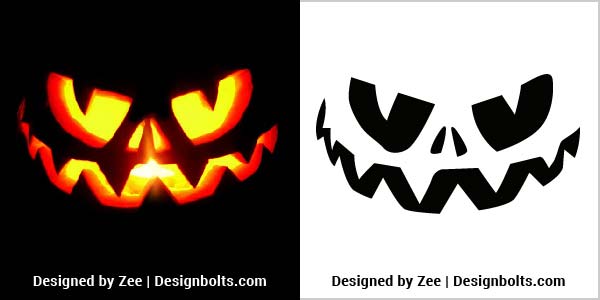 Download Stencil 4
5. Free Scary Pumpkin Carving Stencil 2021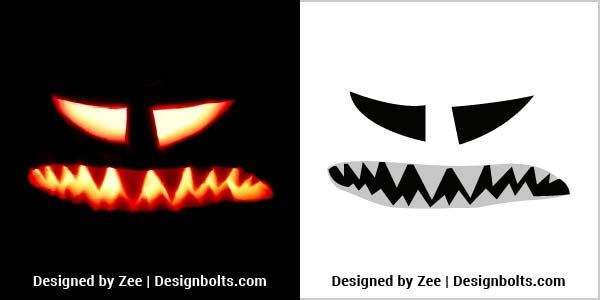 Download Stencil 5
6. Free Scary Pumpkin Carving Stencil 2021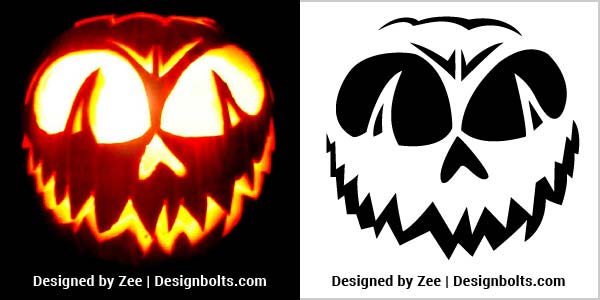 Download Stencil 6
7. Free Scary Pumpkin Carving Stencil 2021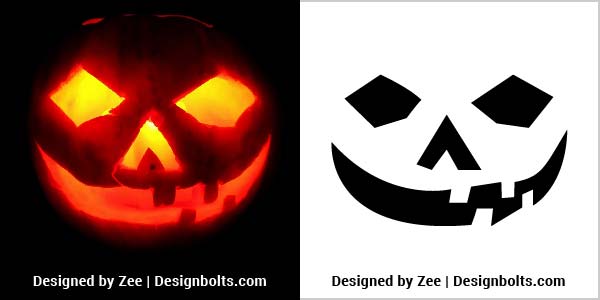 Download Stencil 7
8. Free Scary Pumpkin Carving Stencil 2021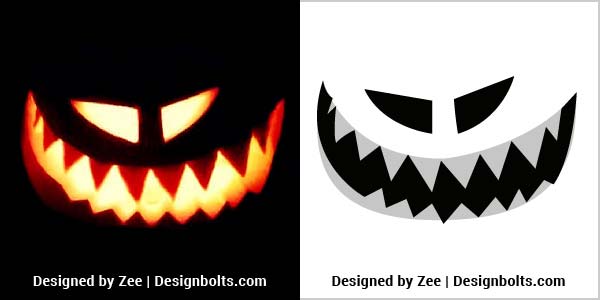 Download Stencil 8
9. Free Scary Pumpkin Carving Stencil 2021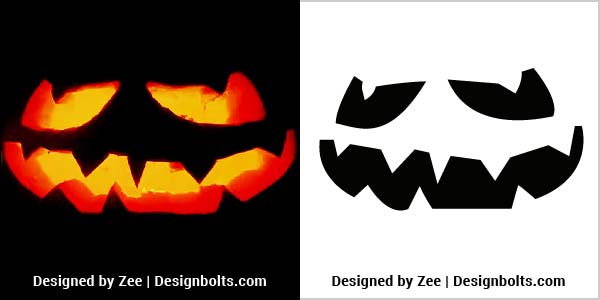 Download Stencil 9
10. Free Scary Pumpkin Carving Stencil 2021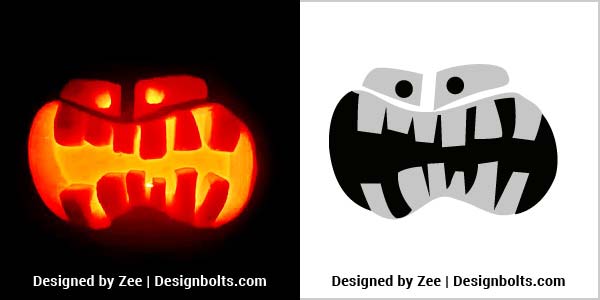 Download Stencil 10
Latest Halloween Pumpkin Carving Stencils 2022, 2021, 2020, 2019, 2018, 2017, 2016, 2015, 2014, 2013, 2012 to Carve: