Hi there everybody! We are so glad to be back with yet another amazing Halloween special blog of ours and we can bet that you all are going to love it as much as we do. But before we start sharing the 10 free scary pumpkin carving stencils that you must definitely try in 2021, we would like to take this moment to thank you all for your overwhelming response on our previous blogs and for also sharing them with your friends etc.; thanks so much and keep spreading the word as much as you can, alright!?
Recommended:
– – – – – – – – – – – – – – – – – – – – – – – – – – – – – – – –
400+ Free Printable Halloween Pumpkin Carving Stencils, Patterns, Designs, Templates, Faces & Ideas for UK, Canada, Australia, USA
Best Halloween Pumpkin Stencils Ever For the Year 2023, 2022, 2021, 2020, 2019, 2018, 2017, 2016, 2015, 2014, 2013, 2012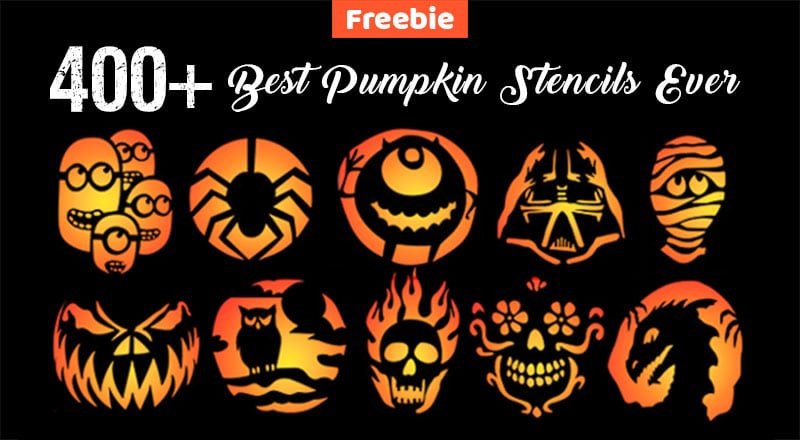 – – – – – – – – – – – – – – – – – – – – – – – – – – – – – – – –
In each one of our Halloween related blog, we make sure to help and guide you guys as per your requirements so that you can not only enjoy the occasion, but you can also throw the best party in your street. Today, however we will share a few tips on how to make Halloween a family special event where you can sit and talk with your loved ones, catch up on things that you did not get the time to share with each other, consume food that someone in the family cooked for all of you out of love all the while celebrating Halloween to the fullest.
Pumpkin carving stencils can be in any form and you can use them as per your requirements and convenience but what makes our pumpkin carving stencils different is that we make sure that what we are sharing here can be shared by each and every age group that happens to read our blog and of course, for the kids; you can always help them decide their themes of the parties and then the carving stencils. Always remember that all of this is team work and you can only throw a great party if you and your team is prepared for every front.
Okay so; like you guys know that our stencils can be used by a number of people depending on what they have decided to go with for their Halloween party which means that if you still haven't picked your theme, then we think it's time that you do. Choosing the theme makes the process so much easier and you will notice that happening the moment you will realize that you have a couple of theme based items to purchase, that you know what to prepare for yourself and for the guests when it comes to eatables and that you won't get overwhelmed this time around for the party.
Now, always make sure that you are open to suggestions especially if you are planning a Halloween party at home and we'll tell you why. If you will ask for suggestions or if there is someone who has volunteered to give you a couple of ideas, then you will see that you are the only one who is doing all the work, you know. And then you guys can also assign tasks to each other as well and we can bet that you will end up with perfect ideas for the party, an amazing feast to enjoy with your loved ones and sooo many memories to cherish in times to come too.
Kids are the best choice when it comes to making decisions that involve creativity so, you must ask them to participate in picking the stencils for you to carve our the pumpkins and you can get them permanent markers, Sharpies, acrylic paints and other decorative items in order to let them decorate their pumpkins for the main décor as well. Although, all the free and scary pumpkin carving stencils for 2021 that we are sharing here are to the point for your party, but we would still like to give you all a run through of what we have created. To make this an interesting collection, we had to keep the old and traditional and our all time favorite Jack o' Lantern that you can easily carve out. Then we have scary faces and characters that go well with the whole theme of Halloween 2021 and we are sure that you, your parents, kids and colleagues will enjoy carving out or painting them on pumpkins as well. The keyword here is to be creative and we'll encourage you to be that and more if you want to have fun hosting a Halloween party in 2021.
And that is all for today from our end! We hope that you not only had a great time reading this blog, but you will also execute your pumpkin carving ideas after downloading our 10 free scary pumpkin stencils for 2021. If you liked the stencils, don't forget to share your feedback with us in the comments section and while you are at it, feel free to share the blog with the ones your care for. Have fun as we work on something even more fun to share with you guys in our next blog!
– – – – – – – – – – – – – – – – – – – – – – – – – – – – – – – – – – – – – – – – –
Don't miss out on these cool Halloween freebies:
– – – – – – – – – – – – – – – – – – – – – – – – – – – – – – – – – – – – – – – – –
10 Free Scary Pumpkin Carving Stencils 2021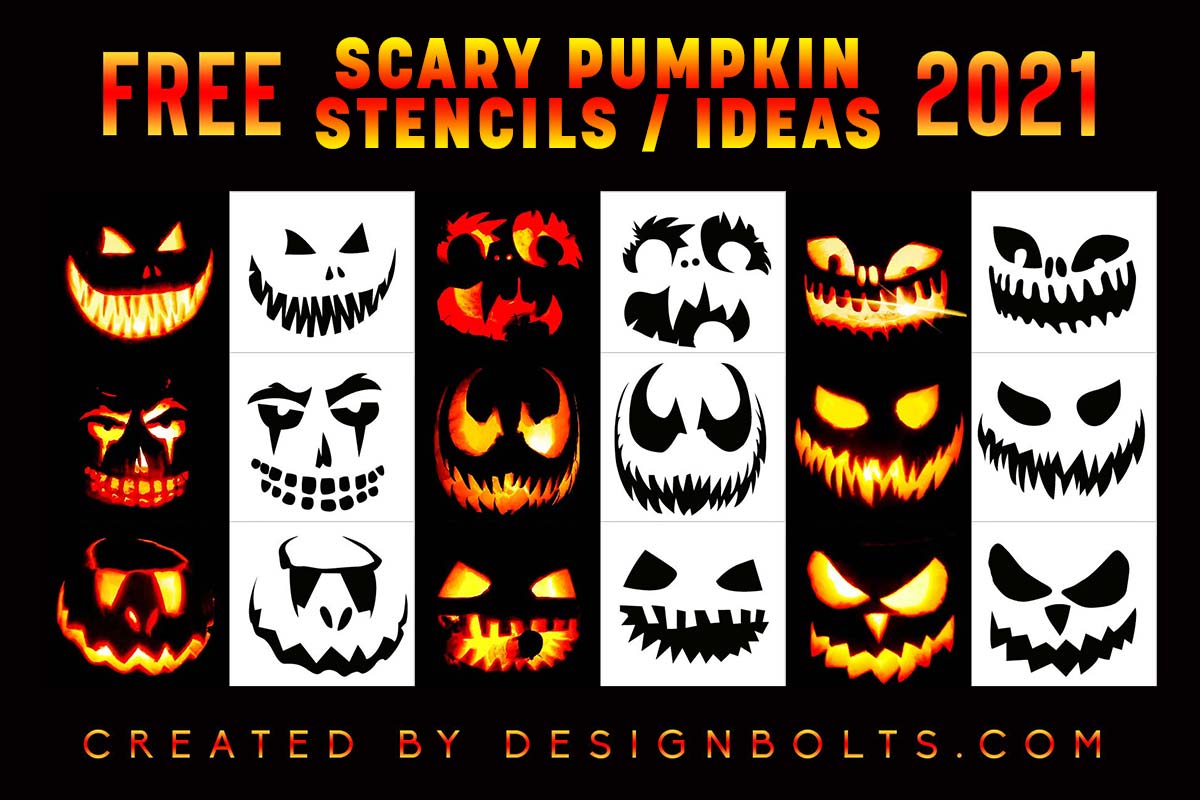 1. Free Scary Pumpkin Carving Stencil 2021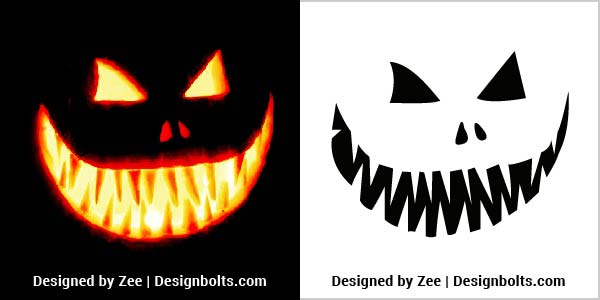 Download Stencil 1
2. Free Scary Pumpkin Face Carving Pattern 2021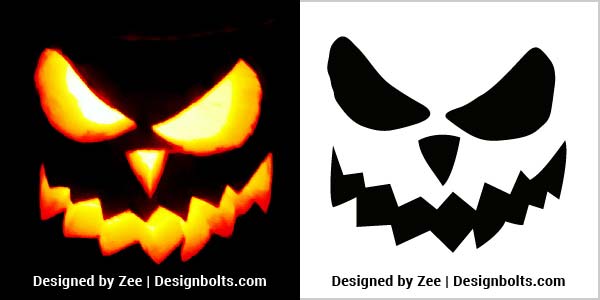 Download Stencil 2
3. Free Scary Pumpkin Printable Stencil 2021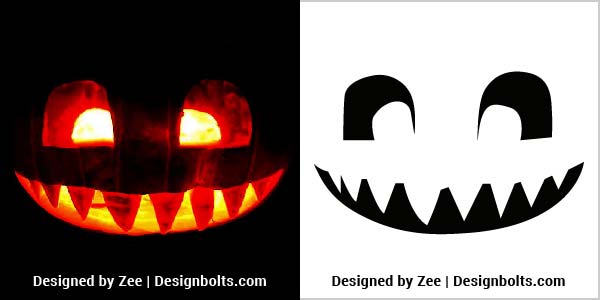 Download Stencil 3
4. Free Venom Scary Pumpkin Carving Stencil 2021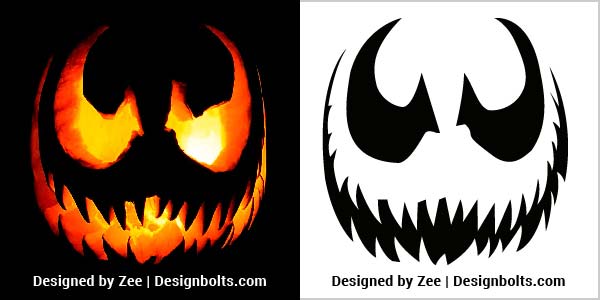 Download Stencil 4
5. Free Scary Face Pumpkin Carving Ideas 2021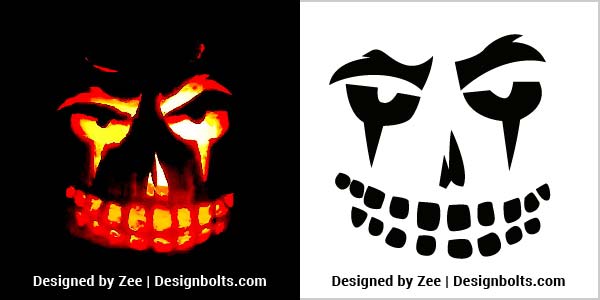 Download Stencil 5
6. Free Spooky Pumpkin Carving Stencil 2021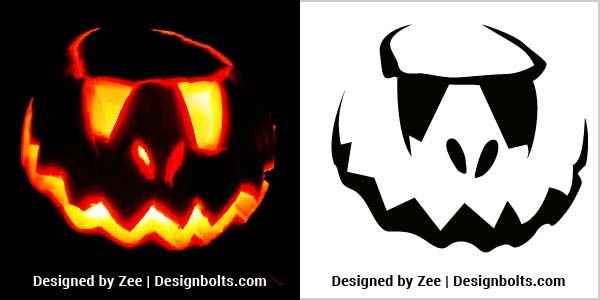 Download Stencil 6
7. Free Creepy Pumpkin Carving Stencil 2021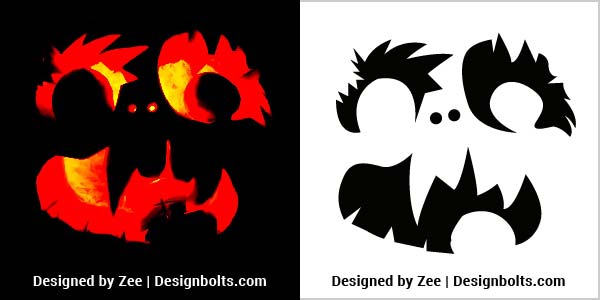 Download Stencil 7
8. Free Spooky Jackolantern Stencil 2021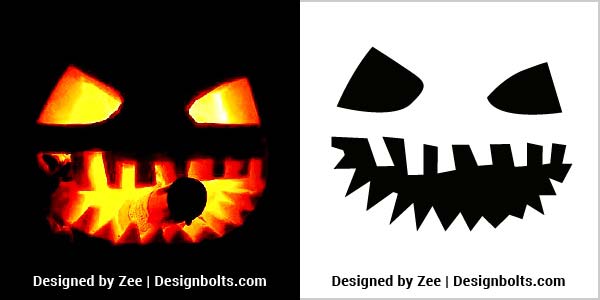 Download Stencil 8
9. Free Scary Pumpkin Lantern Carving Stencil 2021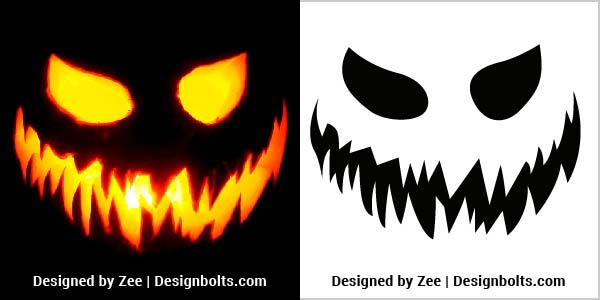 Download Stencil 9
10. Free SpookyPumpkin Carving Printable Template 2021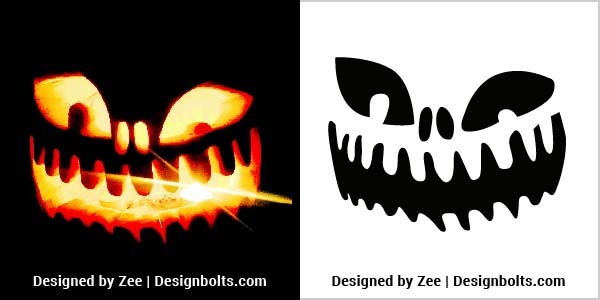 Download Stencil 10
Latest Halloween Pumpkin Carving Stencils 2022, 2021, 2020, 2019, 2018, 2017, 2016, 2015, 2014, 2013, 2012 to Carve: