Hi, there everyone! We hope that you all are having an amazing time reading our blogs and that they are also helping you create things that you are proud of. Since you guys have already read the title of our today's blog and we know that you are super excited to check out our 10 free scary Halloween pumpkin carving stencils, we won't take too long to formally start sharing everything that you need to know to throw a perfect Halloween party this year. And of course, you will be getting to read new and easy-to-follow tips and tricks to carve a bunch of pumpkins artistically too so, let us get started.
Pumpkin carving can seem a little too hard and overwhelming as well unless you have everything under control and you know that in your heart that it is okay to not be a perfectionist. Also, this ain't no competition because usually Halloween parties are organized so that you can spend time with your loved ones, make memories and while you are at it, you are also decorating the house, etc. with some freshly carved pumpkins too.
Now, there are chances that you do not consider yourself a carver and that is okay. Want to know why? Well, the stencils that we have prepared for you guys will let you carve out the pumpkins exactly how you would want them to turn out. And you know what's the good thing about this whole activity? You can play around with the tools and see if you want to carve the pumpkins or if you want to paint them and accessorize them with adorable crafts too. Yeah, you read that right. No one says that the pumpkins have to be carved out to make it to the Halloween decor items. You can totally use our 10 free scary pumpkins carving stencils to draw sketches and then fill the areas with acrylic paints for a nicer look.
Oh, and we must also include this here that if you have young kids at home like your own kids, siblings, or extended family members who might be coming over to celebrate Halloween with you, then you can and you must, in fact, invite them to help you decorate the pumpkins and then the areas of the houses, etc. for the party. By doing so, you will not only boost their confidence, but in addition to that, you will also be getting extremely cute stuff to decorate your house with as well and who doesn't want that, hmm?
Recommended:
– – – – – – – – – – – – – – – – – – – – – – – – – – – – – – – –
400+ Free Printable Halloween Pumpkin Carving Stencils, Patterns, Designs, Templates, Faces & Ideas for UK, Canada, Australia, USA
Best Halloween Pumpkin Stencils Ever For the Year 2024, 2023, 2022, 2021, 2020, 2019, 2018, 2017, 2016, 2015, 2014, 2013, 2012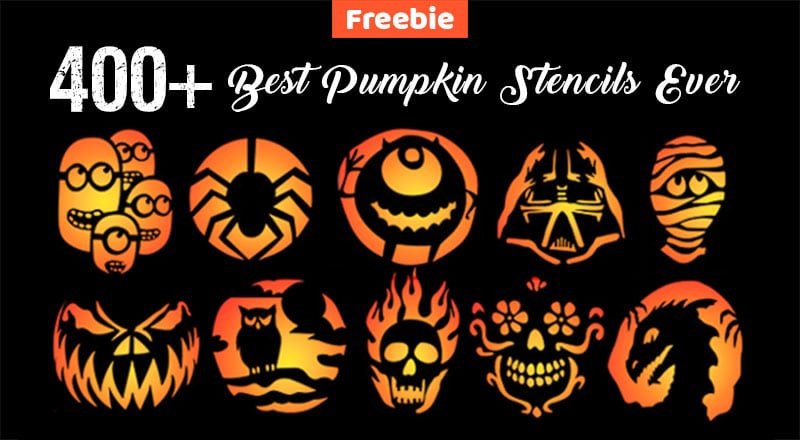 – – – – – – – – – – – – – – – – – – – – – – – – – – – – – – – –
We are well aware of the fact that different age groups follow and read our blog and keeping that in mind, we make sure that the scare level of the pumpkin carving stencils is not too high, you know. The 10 free scary Halloween pumpkin carving stencils that you are going to get your hands on with this blog are a mix of all things cute and scary that reflect the true essence of Halloween. All the stencils are created by keeping in mind the different themes of a Halloween party and we suggest that you spend some time going through them one by one, maybe write down the ideas that come to your mind and then finalize which ones you are going to go with for the party. If you are someone who wants to go with multiple themes or cannot really decide at the moment about what to do, allow us to share a couple of tips that will help you organize a great Halloween party in 2022 without exhausting yourself.
You need to see what you can do in your given budget and the time that you have so that you don't overdo anything but still has the best time with the people that you love. From the classic Jack-o'-Lantern theme to incorporating Murder Mystery or even superheroes for that matter, you have like a massive pool of ideas and themes that will get you going along with these super fun and scary pumpkin carving stencils that we have worked on for you guys. We are sure that you are not only going to enjoy picking your favorite ones from the list but you will also have a really amazing time making the most of them in your own creative ways as well.
That is all for today from our end, you guys! We hope that you all had a great time reading the blog and that you will also share it with your friends, family members and favorite colleagues as well. Do also let us know which one of these 10 free scary Halloween pumpkin carving stencils 2022 you liked the most in the comments section and while you are at it, feel free to share if you wish to read up on something specific too so that we can work on it and get back with that and more in our upcoming blogs super soon.
– – – – – – – – – – – – – – – – – – – – – – – – – – – – – – – – – – – – – – – – –
Don't miss out on these cool Halloween freebies:
– – – – – – – – – – – – – – – – – – – – – – – – – – – – – – – – – – – – – – – – –
10 Free Scary Halloween Pumpkin Carving Stencils, Ideas & Templates 2022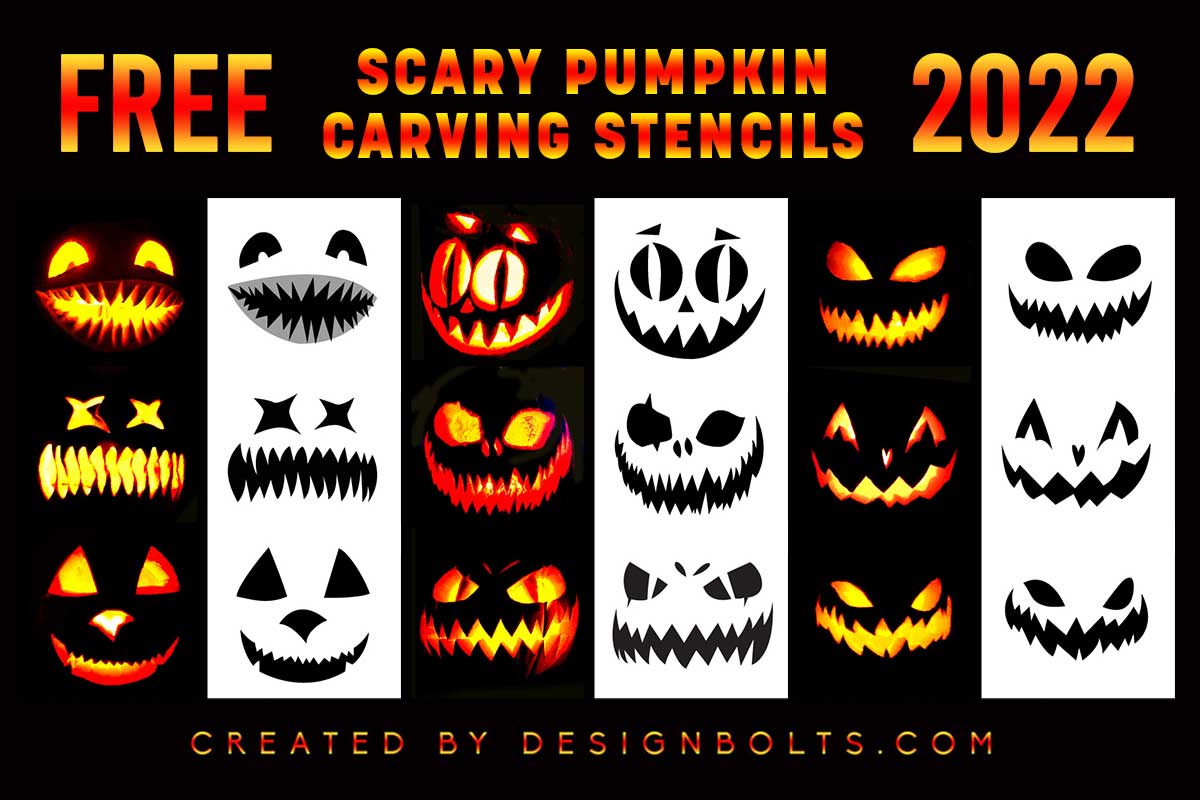 1. Free Simple Pumpkin Carving Stencil 2022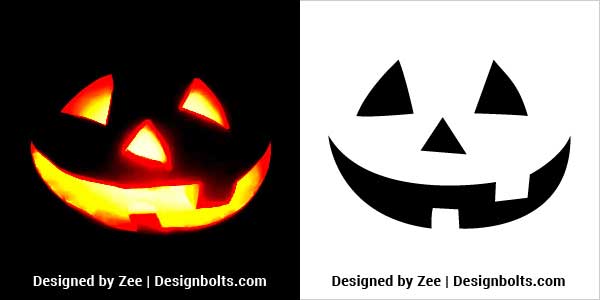 Download Stencil 1
2. Free Unique Pumpkin Carving Stencil 2022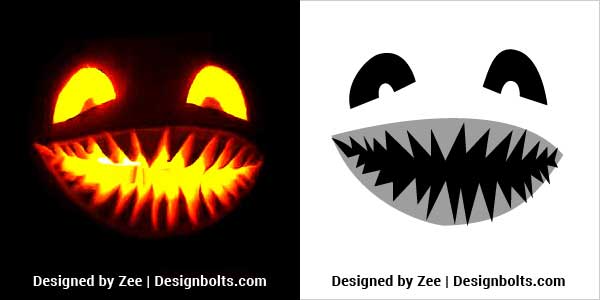 Download Stencil 1
3. Free Spooky Pumpkin Carving Stencil 2022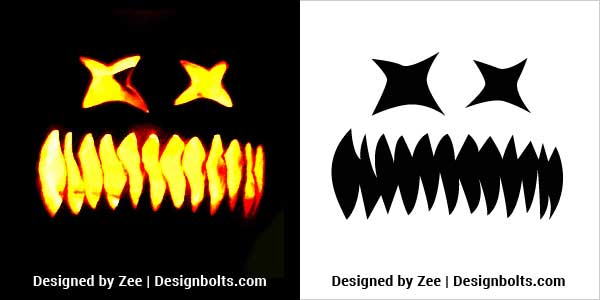 Download Stencil 1
4. Free Scary Pumpkin Carving Template 2022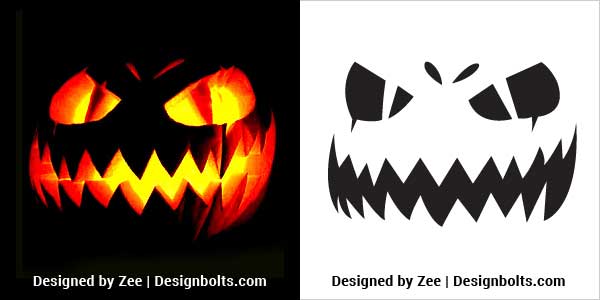 Download Stencil 1
5. Free Scary Pumpkin Face Stencil 2022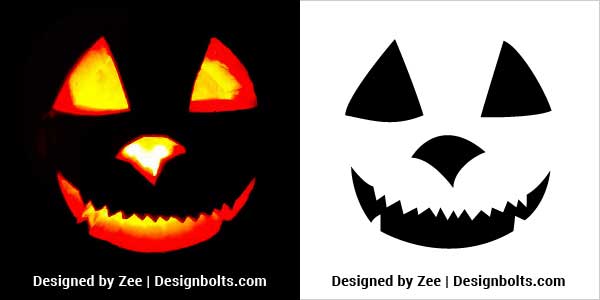 Download Stencil 1
6. Free Unique Pumpkin Carving Stencil 2022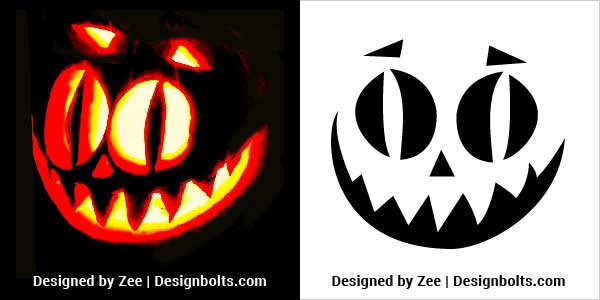 Download Stencil 1
7. Free Scary Pumpkin Carving Ideas 2022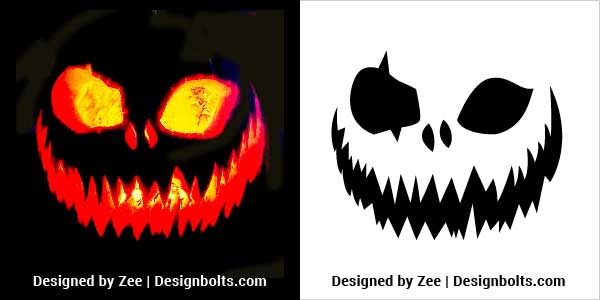 Download Stencil 1
8. Free Easy Pumpkin Carving Stencil 2022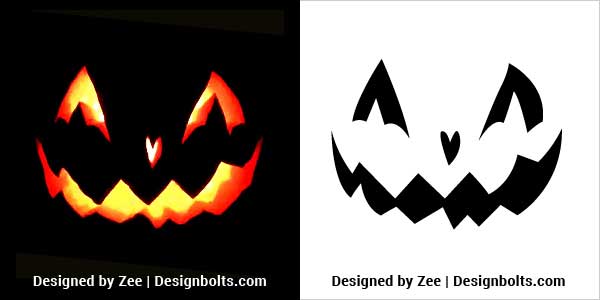 Download Stencil 1
9. Free Jackolantern Stencil 2022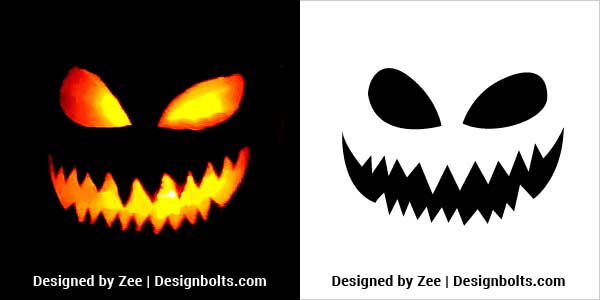 Download Stencil 1
10. Free Halloween Stencil 2022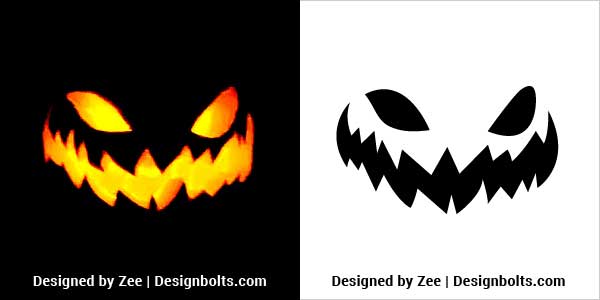 Download Stencil 1
More Pumpkin Carving Stencils For Kids & Adults: