Hi there party lovers! We hope that your work life is treating you well as we know that it must have been a little too tough to manage everything and we also hope that you guys have also started to chalk out the party plans for this year's Halloween – it is super okay if you still haven't because we are here for the rescue. And we can bet that after reading this blog of ours, you won't have that feeling that overwhelms you so, let us get started!
Recommended:
– – – – – – – – – – – – – – – – – – – – – – – – – – – – – – – –
400+ Free Printable Halloween Pumpkin Carving Stencils, Patterns, Designs, Faces & Ideas for UK, Canada, USA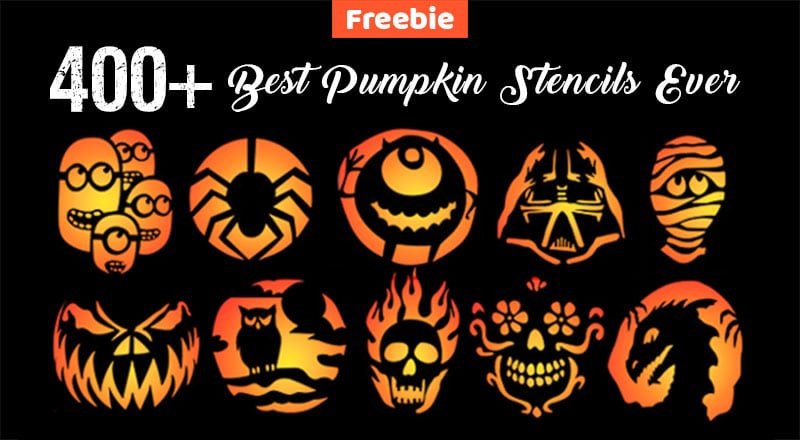 – – – – – – – – – – – – – – – – – – – – – – – – – – – – – – – –
As you know that kids get excited about literally anything and that is what you will be needing this time around. So, you might not have a lot of time to arrange a full-fledged Halloween party for the kids but that does not mean that you cannot a pretty decent one too. We will be sharing a few tips on how to throw an interesting party for the kids as well as for your friends, all you have to do is to follow our lead and you will get there.
First things first; you guys need to check your budget as you will be spending money on the décor items, on food items, as well as for other activities like small presents for the guests and their kids etc. and setting a limit for you budget will keep you on the track and you won't get a surprise after the party in the context of spending a lot on the party and stuff.
Your next step is to make a list of the guests that you want to come over for the party. Now, this might be tricky for a number of reasons; for example we still have to follow the guidelines and SOPs that are being shared by the governments & health care departments to be safe from the COVID-19, there are chances that the people who do not own huge places won't be able to invite a lot of their friends to the party. You must be wondering who to send the invite to and who will understand that it is okay to maintain social distancing. You don't want to hurt anyone but you also don't want anyone to get sick and that is why keep the number less and trust us when we say this: your friends and loved ones will understand.
Recommended: 100+ Painted Pumpkin Ideas
Once the guest list has been made, you will have to go around and feel the vibes – doing this will help you pick a theme for the party. Keeping in mind that parents and their kids or people with their siblings will be joining you guys over for the party, we are going to suggest age appropriate themes for the guests where the kids won't feel left out or get scared while the adults can have enjoy the party as well.
For a party where both kids and adults are going to be there, what you guys can do is that you can arrange multiple competitions to entice ad keep the guests busy in interesting activities. The first one must always be a pumpkin carving competition so, that with the passage of time you are also getting beautifully carved and decorated pumpkins for the décor of the venue as well. We personally believe that with small tokens of love or prizes etc. will encourage everyone to participate. Or another thing that you can do is to arrange a fancy dress competition or a scary / horror fashion show where the guests can flaunt away their costumes and make-up skills.
Recommended 600+ Pumpkin Carving Ideas
Then you can also request your guests to either bring one dish with themselves (and that could be anything from a savory food item to a dessert or may be even an refreshing drink as well) or you can have them on board to decorate the food items with you. During this activity, provide the volunteers with piping bags, creams, bunties / M&MS, Kisses chocolates etc. so that they can have fun while also decorating the eatables.
All these activities will not only allow you guys to have a great time to bond and all but you will end up with a pretty décor, nicely done pumpkins, scary yet adorable food items and memories for a lifetime to cherish. As far as the pumpkin carving ideas for kids & beginners are concerned, you guys have a collection of 30+ simple things to choose from. Know that we have created this collection putting in a lot of thoughts and efforts to make things easier for you all and we know you guys are going to love each one of the ideas and will also try them in 2020.
So, what are you waiting for? Shortlist the ideas that you are going to incorporate into your décor and carving and while you are at it, don't forget to share this blog with your friends and family members too!
– – – – – – – – – – – – – – – – – – – – – – – – – – – – – – – – – – – – – – – – –
Don't miss out these cool Halloween freebies:
– – – – – – – – – – – – – – – – – – – – – – – – – – – – – – – – – – – – – – – – –
30+ Halloween Simple Pumpkin Carving Ideas 2020 for Kids & Beginners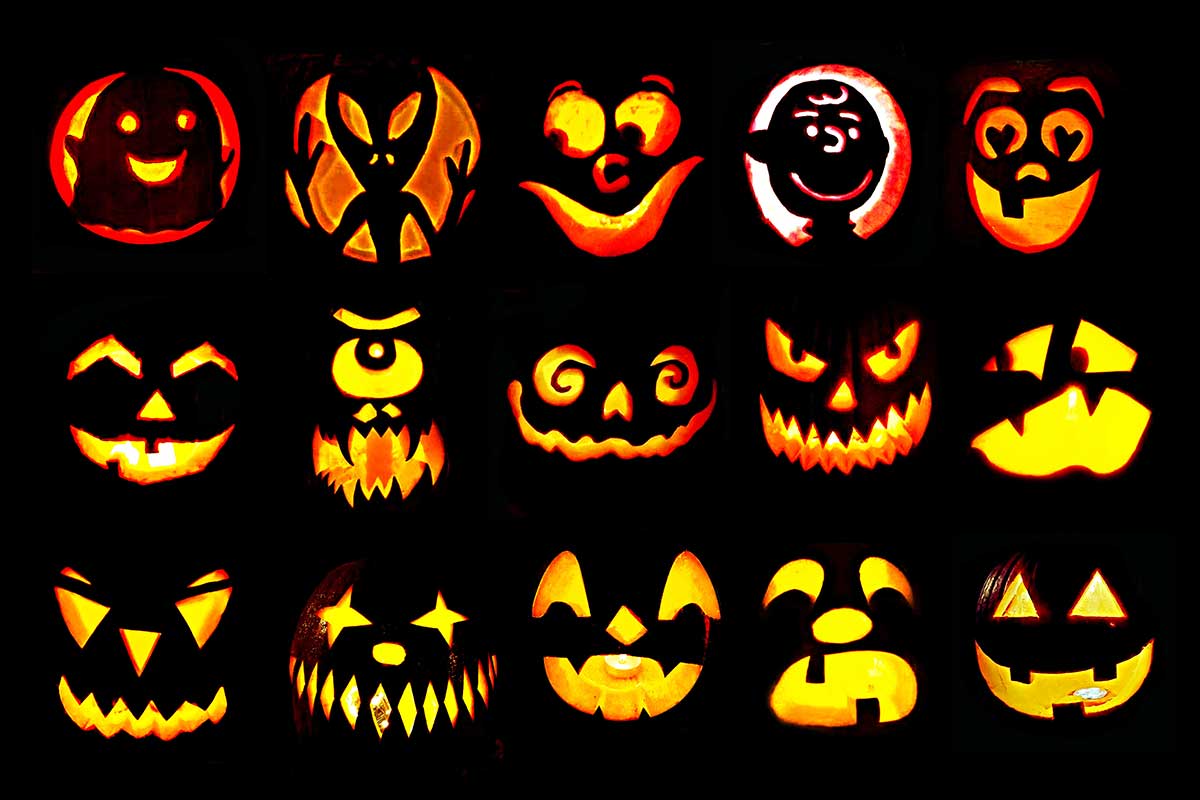 More Pumpkin Carving Ideas: