Hi there everyone! We knew that you guys were missing our Halloween-related blogs so, we decided to resume sharing them and today, we will be telling you how you guys can make the most of our 10 free & scary Halloween pumpkin carving stencils and templates in 2022. But before we do that, we would like to take this moment to thank you for always taking out the time and sharing your genuine feedback with us and for also letting your friends and family read our super interesting blogs as well. Your love and support mean a lot to us and we hope to have that and more in the future too.
It is a fact that whenever Halloween parties are to be organized, many many people start feeling overwhelmed, and even though they are good at arranging parties and stuff, there are days when they feel that they won't be able to do it this time. That happens when you go without planning in advance and then regret that you wasted all that time during which you could make lists, get the stuff and also ask for extra hands if you needed them but don't worry because in this blog today, we won't just share our carving stencils and templates with you but we will also share the tips and tricks that you can follow to throw an amazing party on Halloween this year.
First things first; sit with yourself and tell yourself that even though you are planning a party for your loved ones, your friends, and co-workers, you are a human and that there will be a couple of things that won't go as planned and that it will be okay and if you really want that your guests have the best time, ask for help in the family and friends. Discuss the scale of the party and talk about everything that can be done so that you don't have to worry about the things that are not doable. Assign duties and tasks to anyone and everyone that you think will be able to manage everything responsibly (you can also incentivize this activity as well if you want to) and get the pumpkin rolling.
Your next step should be to decide what's going to happen a day or two before the party and on the day of Halloween as well so, start making lists of the grocery shopping that you will have to do, the decor items that you need to decorate the space(s) with, as well as make a list of the people that you would want to come to the party. Make a finalized list once you have heard back from your (potential) guests so that you don't go overboard with the food and everything else. Now, let's come to the part that is the most overwhelming one: the purchase of the decor items, and if we are being honest, know that it is mostly a want vs. need thing. Want to know what that is? Keep reading the blog as to what's coming up next will help you get done and over with things strategically.
Recommended:
– – – – – – – – – – – – – – – – – – – – – – – – – – – – – – – –
400+ Free Printable Halloween Pumpkin Carving Stencils, Patterns, Designs, Templates, Faces & Ideas for UK, Canada, Australia, USA
Best Halloween Pumpkin Stencils Ever For the Year 2024, 2023, 2022, 2021, 2020, 2019, 2018, 2017, 2016, 2015, 2014, 2013, 2012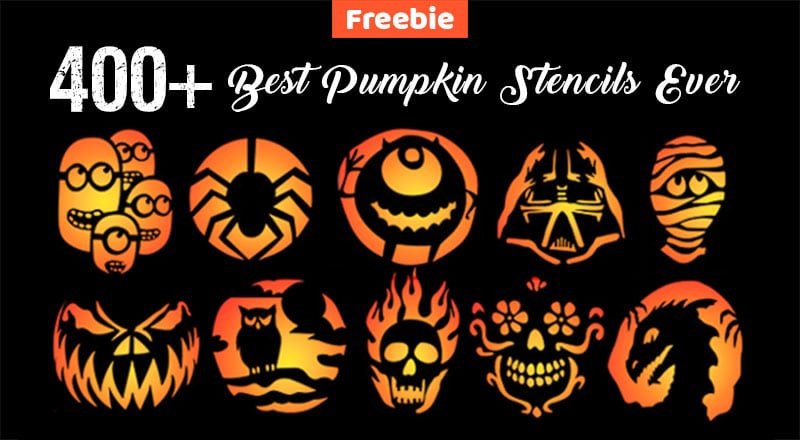 – – – – – – – – – – – – – – – – – – – – – – – – – – – – – – – –
Making a list of items that you will need to decorate the house, etc. will not only help you spend money on the things that you really need, but you will also be able to bring less stuff to your house (because you will keep the items in the store room for the next year, maybe) so, buy less and make the most of it. The same goes for the food items as well; only get those things that you know you will use for the party – from eatables, drinks, etc.
And now, let's talk about how you can utilize our 10 free scary Halloween pumpkin carving stencils and templates in 2022. Theme or not – you will have to pick the ones that you can carve on the pumpkins and the ones that you won't be able to, use them to paint the pumpkins and you will have a variety of decor right there at your very personal spaces. Sounds fun, right? So, what are you waiting for? Check out the scary carving stencils and templates that we have created for you guys and start to finalize the ones that you like – be prepared months before Halloween and we can bet you won't regret doing that.
That is all for today from our end! We hope that you guys not only had a great time reading the blog but that you will also share it with your family members, friends, and favorite colleagues as well. Feel free to share your feedback with us in the comments section and also let us know if you would like us to work on something specifically related to your upcoming personal and commercial tasks.
– – – – – – – – – – – – – – – – – – – – – – – – – – – – – – – – – – – – – – – – –
Don't miss out on these cool Halloween freebies:
– – – – – – – – – – – – – – – – – – – – – – – – – – – – – – – – – – – – – – – – –
10 Free Scary Halloween Pumpkin Carving Stencils & Patterns 2022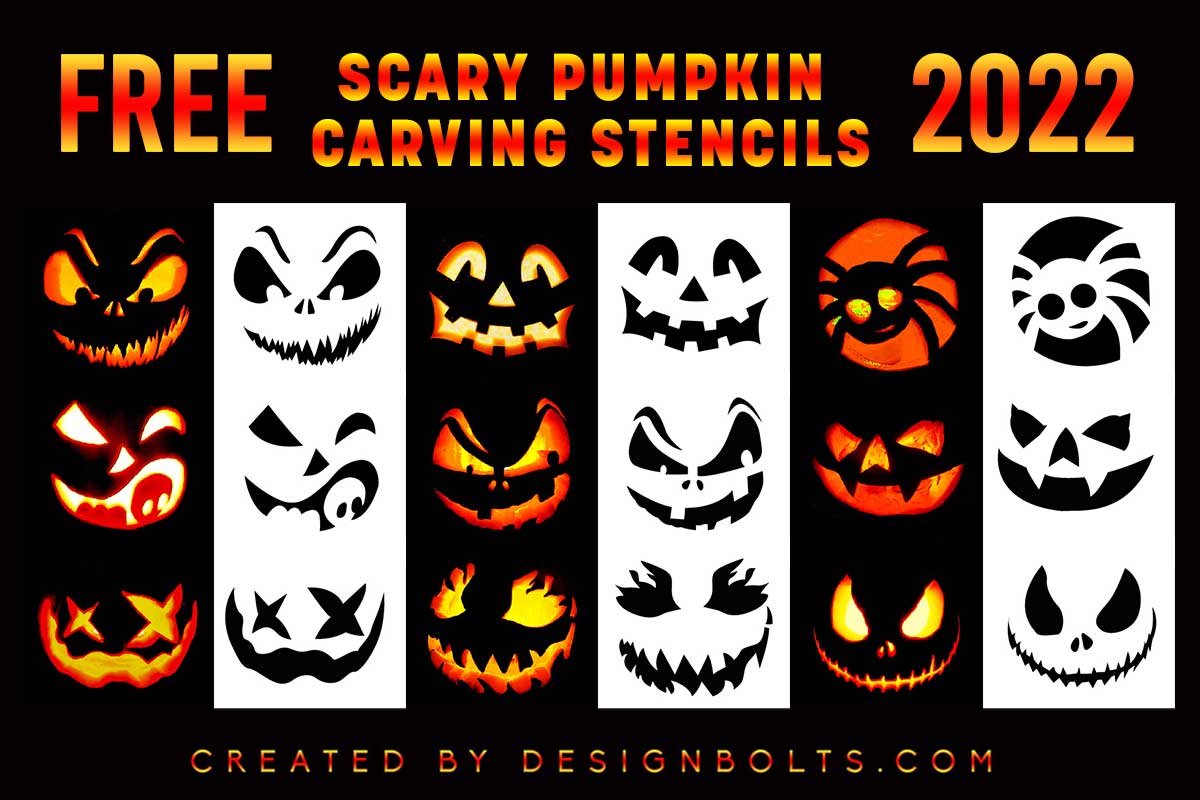 1. Free Scary Pumpkin Carving Stencil 2022 For Adults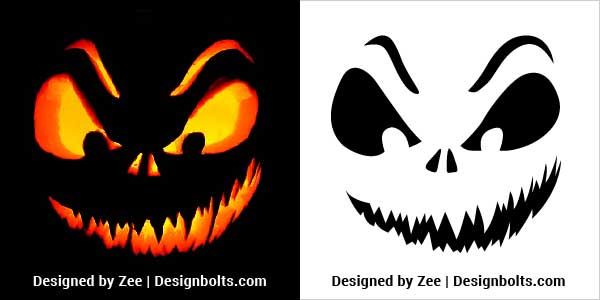 Download Stencil 1
2. Free Spooky Pumpkin Carving Face 2022 For Kids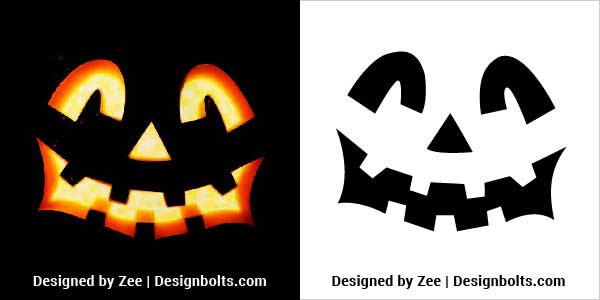 Download Stencil 2
3. Free Easy Pumpkin Carving Face 2022 For Kids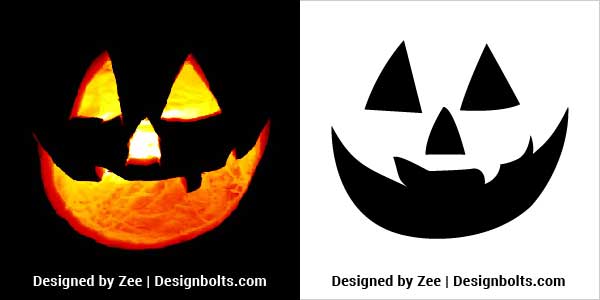 Download Stencil 3
4. Free Spider Pumpkin Carving Stencil 2022 For Beginners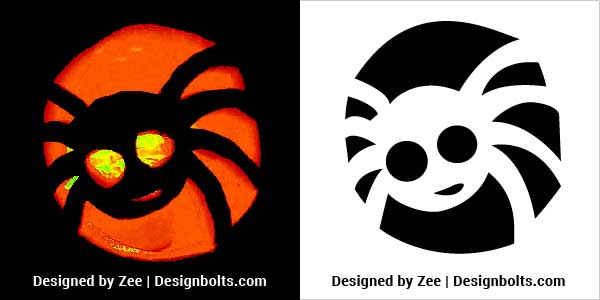 Download Stencil 4
5. Free Pumpkin Carving Face 2022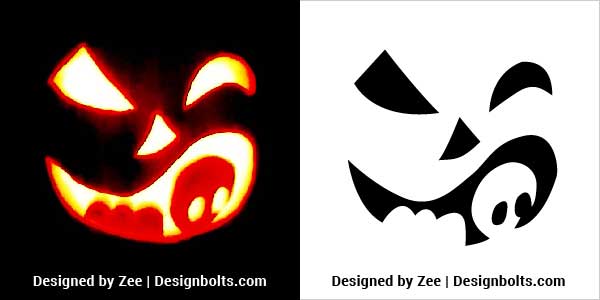 Download Stencil 5
6. Free Spooky Pumpkin Face Template 2022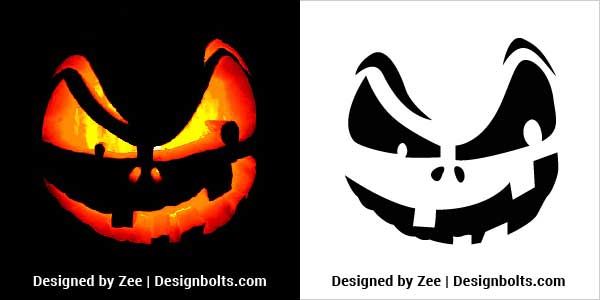 Download Stencil 6
7. Free Simple Pumpkin Carving Pattern 2022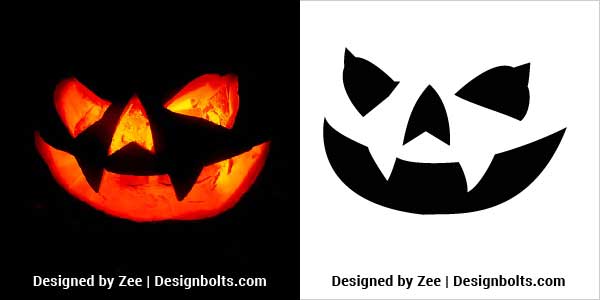 Download Stencil 7
8. Free Simple Pumpkin Carving Template 2022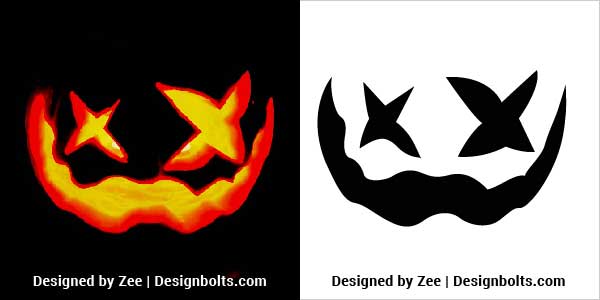 Download Stencil 8
9. Free Spooky Pumpkin Carving Pattern 2022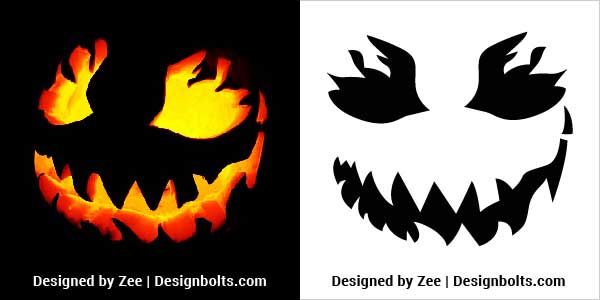 Download Stencil 9
10. Free Scary Pumpkin Pattern 2022 For Adults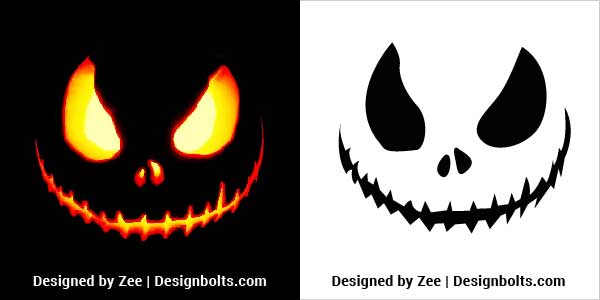 Download Stencil 10
Latest Halloween Pumpkin Carving Stencils 2022, 2021, 2020, 2019, 2018, 2017, 2016, 2015, 2014, 2013, 2012 to Carve: